For some people, getting to work means catching a train, riding a bus, or driving a car to get to and from their job each day. But for someone in the cleaning business, getting to work may involve multiple destinations and locations throughout any given day. Add to that the cleaning equipment and supplies needed for the job, and public transportation is clearly not a feasible option for getting to work.
Simply put, you will need a vehicle if you want to have a successful cleaning business. Whether you are cleaning houses or commercial buildings, you need a reliable way to get to your customers on time, every time. Does this mean you need to run out and buy a new vehicle? That all depends on a few factors that we'll go over to help you decide what's best for you and your cleaning business.
Residential Cleaning Versus Commercial Jobs
Companies like Merry Maids may offer some of their employees a company car but the consensus is most employees are expected to drive their own vehicles to the customers' homes. If you are building your own residential cleaning company, you will definitely need your own vehicle.
If the car you drive now is in good condition, both visually and mechanically, it may suit your business needs initially. Chances are, with many residential clients, you will have the opportunity to use their cleaning tools, — broom, mop, vacuum — and cleaning supplies — paper towels, cleaners, cloths. So if you happen to drive a 2-door Honda Civic, you may not have to worry about whether a vacuum cleaner will fit between the mop bucket and spare tire.
What is most important about using your personal vehicle for residential cleaning is that it is kept spotless inside and out. Who's going to hire a house cleaner who can't manage to clean their own car? The condition of your car speaks volumes about you and your abilities to take care of their personal property. If you don't take care of your own stuff, customers will have doubts about how well you're able to take care of their home.
For commercial cleaning businesses, you're going to require a larger vehicle than your average passenger car. The bigger the job, the bigger the vessel needed to carry you and your cleaning equipment to the site.
Depending on the size of the commercial jobs you do, your average minivan, SUV, or truck may be sufficient space to hold your cleaning equipment and supplies. For big jobs requiring special equipment, like floor cleaning machines, you'll need a vehicle equipped with ramps or lifts for loading and unloading.
Check out this article to know what is liability insurance is.
Routine Vehicle Maintenance
Your vehicle is the first impression customers have of your cleaning business. It is also your mode of transportation to get you to your customers. Your vehicle is an integral part of your cleaning business, therefore it is imperative that you keep up with regular maintenance of your vehicle.
To ensure your vehicle is being properly maintained, perform regular inspections of the following:
Short-Term Check-Ups
Oil and coolant levels

Check monthly and before long trips

Air filter

Visually check monthly and replace during oil changes

Tire pressure and tread depth

Weather temperatures affect tire pressure which will have an effect on your gas mileage

Lights

Headlights

Brakelights

Turn signals

Parking lights

Oil and oil filter change

Check owners manual for suggested frequency

Rotate tires

Extends the life of the tires by balancing the uneven wear, and prevents noise and vibration issues

Wash and wax exterior

Wash as often as needed and wax every 6 months to protect paint and prevent rust
Long-Term Check-Ups
Transmission fluid

Checked and changed when needed as stated in the owner's manual

Transfer case fluid (4-wheel and all-wheel drive vehicles)

Best to have checked by a professional as it requires getting under the vehicle

Shocks and struts

Essential to steering your vehicle

Need to be inspected every 50,000 miles

Coolant fluid exchange

Flushing the coolant system will clear out foreign matter build-up

Check for proper fluid levels in the radiator

Spark plugs

Bad plugs will result in loss of power to the engine and causing it to not run smoothly

Serpentine belt

A simple looking piece of rubber that keeps all the essential components working together

Check for cracks or weak spots and replace if damaged

Front and rear differential

Fluids should be checked and changed by a professional as often as listed in your owner's manual
Seasonal Check-Ups
The frequency of need for this list of check-ups is going to vary based on where you live and the range of temperatures you experience each season. Extreme highs and lows will have more detrimental effects on a vehicle than 
Replace windshield wipers and check the level of washer fluid

Test battery performance and check posts for corrosion

Seasonal tire changes –snow tires, chains

Coolant levels
When to Replace Your Vehicle?
Even with the most meticulous maintenance schedule, eventually, your vehicle will begin to need repairs and part replacements. All vehicles wear down over time and a high-mileage vehicle will begin to need more and more care.
How do you know when it's time to get a new vehicle for your cleaning business? To answer that question we need to look at whether or not your vehicle is safe and reliable. If there are any issues, can they be fixed with maintenance and at what cost?
When comparing the cost of making repairs versus replacing the vehicle you need to take into account how long-term the fix will be. If spending $2000 to repair a problem extends the car's drivability for a couple of years or longer, that is considerably less expensive than paying a monthly car payment on a newer model.
The next comparison you need to look at is how much you spend on maintenance and repairs versus the value of the car. If the repair and maintenance is greater than half the vehicle's value, you may want to consider getting a new one. If you are finding that your monthly maintenance expenses are higher than a monthly car payment, it may be time to shop for a new vehicle.
Check out this article to know to get grants for your new cleaning business.
Choosing a New Vehicle
There will come a time when you will have to replace your cleaning business vehicle. Like every business decision, you need to take time to do some research and make an educated choice.
A business vehicle is an asset to your business and should be treated as such. It also comes with its own expenses — fuel, insurance, upkeep, and maintenance —  that will influence your buying decision.
The best vehicle for a cleaning business is the one that doesn't put a financial strain on the business. Finding the most economical vehicle means looking at the purchase price and adding in the cost of ownership that comes with it.
When buying a vehicle for a business you need to focus on aspects of practicality:
Is there enough storage space for your cleaning equipment and supplies?

What are the operational costs of the vehicle?

How much will licensing and insurance be for the vehicle?

What is the reliability rating of the vehicle?

How fuel-efficient and eco-friendly is the vehicle?

What are your long term needs?
Choosing the color of the vehicle is a factor you may not have considered important, but when it comes to branding, everything's important. Using the right contrasting color to offset your business logo will make for an eye-catching advertisement of your company, wherever you go. For example, Molly Maids uses navy blue cars to make their pink logo pop.
When it comes time to buy a fleet for your ever-growing cleaning business, having matching vehicles portrays a level of sophistication, expertise, and uniformity — quality values in any cleaning business.
Frequently Asked Questions
What kind of insurance do I need for a cleaning business vehicle?
Commercial Auto Insurance for Cleaning Professionals offers coverage for owned business vehicles, personal vehicles if used for work, and it covers your vehicles when driven by employees. Hired & Non-Owned Auto Insurance for Cleaning Service Professionals offers added coverage for rental cars, employees' cars when used for work, and rideshare coverage.
How does owning a cleaning business vehicle affect my tax preparation and filing?
Tax deductions related to using a vehicle for your business can be significant considering all of the expenses of owning and operating a vehicle — registration and property tax fees, parking and tolls, and expenses from fuel, oil, maintenance, and repairs. Consult a tax professional for more details.
To learn more on how to start your own cleaning business, check out my startup documents here.
Please note that the contents of this blog are for informational and entertainment purposes only and should not be construed as legal advice. Any action taken based on the information provided in this blog is solely at your own risk. Additionally, all images used in this blog are generated under the CC0 license of Creative Commons, which means they are free to use for any purpose without attribution.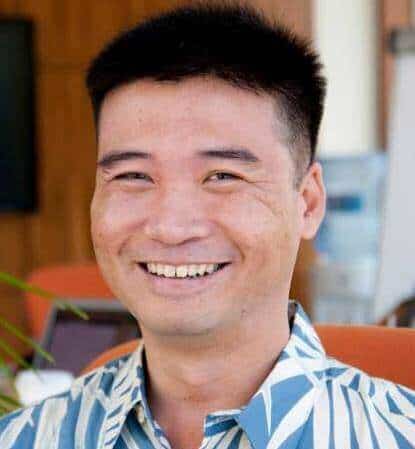 About the author. Entrepreneur and Cleaning Business Fan.
Hi! I am Shawn and I am a happy individual who happens to be an entrepreneur. I have owned several types of businesses in my life from a coffee shop to an import and export business to an online review business plus a few more and now I create online cleaning business resources for those interested in starting new ventures. It's demanding work but I love it. I do it for those passionate about their business and their goals. That's why when I meet a cleaning business owner, I see myself. I know how hard the struggle is to retain clients, find good employees and keep the business growing all while trying to stay competitive.
That's why I created Cleaning Business Boss: I want to help cleaning business owners like you build a thriving business that brings you endless joy and supports your ideal lifestyle.