When you are starting your own cleaning business, there is often a list of tasks you create for yourself and one should be investing in insurance for your cleaning business. You may be wondering what exactly liability insurance is, what it covers, and if you really need it for your own business. We know the expenses can add up when starting your business, so you want to ensure you're only investing in the tools you need. We have you covered for all the things there is to know about liability insurance for your cleaning business.
Liability insurance is the most fundamental type of insurance you can purchase. Your business does need it, no matter what size your business may be. Liability insurance acts as protection against any claims to property damage or bodily damage. When you are cleaning homes or properties for your clients, it is essential that you protect both your business and your clients by having liability insurance.
What Liability Insurance Covers?
Liability insurance is often the first type of insurance you will purchase for your cleaning business. You will need liability insurance as soon as you begin cleaning properties for your clients, even if you don't have any employees or company vehicles yet.
Liability insurance acts as protection for you and your business. It can protect you financially when it comes to claims for bodily damage or property damage. For example: If you accidentally break a device when you're cleaning in a home, you could submit this claim to your insurance company to see if they'd cover the cost of replacing or fixing the device.
You may be wondering "Why do I need liability insurance if I'm really careful when I'm cleaning a home?" The truth is that accidents are bound to happen when you are in the cleaning industry, no matter how careful you may be. Accidents can be even more common if you are cleaning more fragile items, like dishes in a home or antiques.
Being careful will absolutely lower the number of accidents that take place and will result in you having to file fewer claims. However, it is always better to be on the safe side and invest in a decent amount of coverage for liability insurance.
If you don't have liability insurance, you could be personally responsible for damage that may be caused while you are cleaning. Depending on the situation, this could end up financially sinking your business. It's not a risk you want to take!
Check out this article on how to get grants for your new clenaing business.
Check Your Local Requirements?
Before you start shopping around for different quotes for your liability insurance, we recommend checking the local requirements for insurance coverage in your area. Every state is different and will have various requirements when it comes to business insurance.
In some states, you will be required to show proof of your liability insurance before you can successfully apply for your business license. Therefore, it is always best to investigate insurance during the beginning stages of starting your cleaning business.
Other states may not require proof of insurance before you apply for your license, but they may require you to operate your business with a certain amount of coverage. If you fail to have the required amount of coverage, you can end up being faced with large fees or having to put a hold on operating your business until you meet the requirements.
If your state doesn't require liability insurance and doesn't have any minimum amount of coverage you need to maintain, it is still better to be safe and invest in liability insurance. However, you will have more flexibility when it comes to deciding how much insurance coverage your business needs.
How to Get the Best Policy and Price?
Liability insurance is an essential tool for your business, but the cost can add up quickly. It is important for you to shop around for different quotes on your liability insurance to ensure that you are getting the best deal. You never want to instantly go with and trust the first quote that you see from an insurance agent.
To get the best price and coverage for liability insurance, we recommend getting at least 3 to 5 different quotes from insurance companies. We know that this can be time-consuming, but it will be well worth your time in the long run. By getting multiple quotes, you will be able to compare the different prices, coverages and any other benefits that the policy may come with. You will be able to feel confident that you got the best policy for your business.
When you are reaching out to each of the insurance companies to get quotes, you want to ask for the amount of coverages they provide, what the price would be for the complete policy, what the payment options are, what the deductible would be and if there are any other benefits you should know about for the policy.
If you fail to get multiple quotes and you go with the first insurance company you reach out to, you could end up losing money for your business and not getting the right amount of coverage for your business as well. The only way to know if you're getting the best deal is to take the time to reach out to multiple insurance companies for quotes.
What to Look for When Shopping for Liability Insurance?
When you are comparing the various quotes that you've gotten from insurance companies, there are certain factors you want to pay extra attention to. This will help you ensure that you get the best policy for your business needs.
The first factor to keep in mind is the price of the policy. You want to ensure that the payment options available will work for your own business. Getting enough coverage is important, but if the payment for the insurance is causing your business finances to sink, then you need to reconsider the number of coverage options you're going with.
The best way to make sure that the price will work for your business is to have a budget set in place before you decide on the policy that you're going with. If you have a budget for your business expenses, it will help you have a clear understanding of what monthly payment you can commit to when it comes to liability insurance.
The second factor you want to keep in mind is your deductible. If you need to file a claim for property damage at a home that you clean for, how much is your deductible? You want to watch out for a deductible that's too high for where your business is at financially. Your business should be able to easily cover the deductible without worrying about your finances going negative.
The next factor to keep in mind when shopping around for liability insurance is knowing what type of situations your policy will not cover. It's important to have a very clear understanding of what your insurance company will cover in the event of any accidents.
Some insurance companies will have certain scenarios where they won't cover damages if it's not directly related to the area that you are cleaning. For example: If you accidentally spill bleach on the carpet while you're walking over to the bathroom, will they cover the cost to fix the carpet, even though you weren't cleaning the carpet at the time of the spill?
To get a clear understanding of what your insurance company will cover, you want to ask as many questions as you can. Ask if there are any exclusions to the coverage that you should know about. By asking questions and being knowledgeable about what's covered, you will be able to go with the best insurance policy for your business.
The last factor that we recommend keeping in mind when you are looking for liability insurance is how easy the process is to file claims and how easy it is to get ahold of your insurance agent. Is the process for filing claims easy to do and quick? Or is the process time-consuming? Were you able to easily get a hold of your insurance agent or insurance company?
As a business owner, your time is extremely valuable! Especially when you have an emergency and need to file a claim quickly, it is essential for you to be able to file your claim easily and efficiently. We recommend avoiding insurance companies that have lengthy processes or are hard to get hold of.
Check out this article to know a cleaning business checklist.
How to Determine How Much Coverage You Need?
When you are purchasing liability insurance for your cleaning business for the first time, it is very common to wonder how much coverage your business really needs. You want to get enough coverage for all your needs, but you also want to stay within your budget, which tends to be a lot smaller when you're first starting. (More about starting your business here.)
To determine how much coverage your business needs, we recommend evaluating where your business is currently at. Do you have any employees? Is your cleaning calendar completely booked with clients or are you just getting started with only a couple of clients? Your coverage needs will change as your business grows.
As your business is just starting, you can start with lower amounts of coverage for your business. However, it is important to continually evaluate your business as you go forward, to see if you need to make changes to your amount of coverage.
Once your calendar is consistently booked with clients, we recommend investing in more coverage since your business will be more at risk for accidents to happen. At this point, your budget for insurance should have also increased (since your cleaning calendar is consistently booked with clients).
Your liability insurance coverage can easily be changed as your business evolves. Once you have paid for one policy, you can ask your insurance agent to add extra coverage to your next policy (since this will often increase the price). You are not stuck with the same amount of coverage once you've decided on a policy.
How Insurance Can Help You Land More Clients?
Besides offering your business protection in case an accident happens, liability insurance can also help you get more clients. When you are talking to a potential client, they will often want to know if you have proper insurance. This is due to the potential client wanting peace of mind, knowing that their property is safe with you.
By investing in insurance, you can use this as a marketing tool. We recommend including on your website and any other marketing material that your business is insured. This can give you an advantage over other cleaning businesses in your area who aren't insured (if insurance isn't required by your state).
If you are providing commercial cleaning, you want to keep in mind that some of your potential clients may require proof of insurance before they will sign a contract with you. Without proper liability insurance, you can extremely limit your ability to grow your business since you won't be able to book certain clients.
Overall, liability insurance is one of the best investments you can make for your business. It will provide both you and your clients with peace of mind. It protects your business financially in the long run. It also gives you the ability to grow your business, by landing bigger contracts that will require you to have insurance.
Frequently Asked Questions
Will my cleaning business liability insurance cover employee theft?
Most frequently, your liability insurance will not cover employee theft. It will only cover damages done to a client's property or a person while cleaning is being done. Any damages to your own property or employee theft are often not covered.
To get protection against employee theft, we recommend getting your cleaning business bonded. Once your business is bonded, your bond acts as protection between you and your client. If an employee is charged with stealing in a court of law, the insurance company that your bond is through would then cover the cost of replacing the stolen items.
What other types of insurance do I need for my cleaning business?
As your cleaning business grows, you will need other types of insurance. For example: Once you have hired employees, you will need Workers Compensation insurance and will also need to provide options for healthcare insurance for full-time employees.
Once you have a business vehicle, you will need to invest in auto insurance. We also recommend looking into getting your business bonded, which acts as a very valuable form of protection like insurance does.
To learn more on how to start your own cleaning business, check out my startup documents here.
Please note that the contents of this blog are for informational and entertainment purposes only and should not be construed as legal advice. Any action taken based on the information provided in this blog is solely at your own risk. Additionally, all images used in this blog are generated under the CC0 license of Creative Commons, which means they are free to use for any purpose without attribution.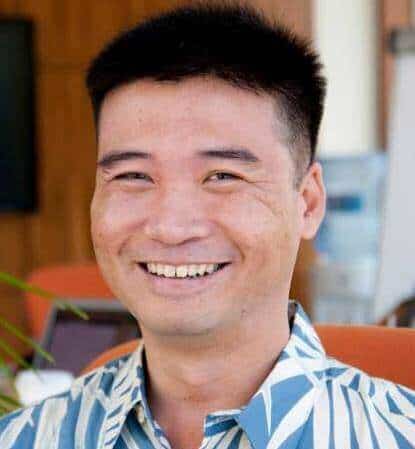 About the author. Entrepreneur and Cleaning Business Fan.
Hi! I am Shawn and I am a happy individual who happens to be an entrepreneur. I have owned several types of businesses in my life from a coffee shop to an import and export business to an online review business plus a few more and now I create online cleaning business resources for those interested in starting new ventures. It's demanding work but I love it. I do it for those passionate about their business and their goals. That's why when I meet a cleaning business owner, I see myself. I know how hard the struggle is to retain clients, find good employees and keep the business growing all while trying to stay competitive.
That's why I created Cleaning Business Boss: I want to help cleaning business owners like you build a thriving business that brings you endless joy and supports your ideal lifestyle.