When it comes to getting paid for your cleaning services, there's this moment where you have to decide what gets to go first: the cleaning or the payment. It's common in the cleaning industry for the client to pay first, but you don't have to do it that way. You may wish to go with a method that better suits business etiquette in your region.
We've got three ways to keep the "awkward" out of collecting payments from your customers:
Upfront payment

After services are rendered

At the time of service
Before we dive into these three ways, it would be prudent to go over creating an agreement that will stand up to legal scrutiny. A service agreement clearly and thoroughly answers the who, what, when, where, and how of services rendered and the payment process. There are many online sources available that offer free templates and service agreement generators. It streamlines the process, saves you from having to type it all up yourself and pray there are no typos and such. You want to make sure your agreement includes the following:
Your company name and contact information

Your client's name and contact information

Date of agreement

Who the agreement is between

Payment amount

Payment due date

Method of payment

Late fees

Refund policy

A place for both parties to sign

A copy for your client to keep
A cleaning company must make expectations and fiscal processes clear to clients, and you'll need clients to sign this to have proof that they understand what's to be expected of you and your business, and what your business expects of them. That way, if any payment issues arise, they can be quickly rectified should legal help become necessary.
Upfront Payment
Your number one priority is customer satisfaction. Requesting payment upfront can seem counterintuitive but this method comes with its perks, namely for you and your business. It's not an alien concept. You pay for airline flights, drive-thru food, sporting event tickets, and many other goods and services before getting what you paid for. Upfront payment is the most popular method in the cleaning industry.
Advantages of Upfront Payments:
Prevents clients from not paying you for work you've already done

Saves you from having to chase after clients for payments

Makes money more readily available to pay for business expenses
Cleaning businesses require a lot of overhead to function smoothly. Knowing you'll be fully funded to tackle a cleaning job before you start can give you peace of mind and eliminate hassle.
Disadvantages of Upfront Payments:
Clients may not agree with or like this business model

May give a bad first impression

May turn away prospective clients

Does not generate a good feeling if you miss an appointment or have to reschedule

May require a refund process if you miss, cancel or reschedule an appointment
It's unusual in the working world to get paid first, and then earn that paycheck, be it for flipping burgers or answering phones. Still, if a client has a unique cleaning need that requires special equipment or supplies, there is nothing wrong with requesting upfront payment for the cost of specialized equipment or supplies.
To counter the potentially negative stigma towards requesting payments upfront, offer perks that make it rewarding, like prepay cleanings ten times and get one free, or offer a discounted rate, and so on. Address what's in it for the client, not just what's in it for you. Upfront payment can be a win for both you and your clients.
Another option is to make upfront payment temporary in the beginning while both of you are learning you can trust each other. The short grind has a long-term payoff. Everybody wins.
Check out this article to know if you need a vehicle for a cleaning business.
After Services Are Rendered
Some clients may never agree to the upfront payment method and that's okay. You can choose to either stand firm with your payment process, negotiate with the client, offer a different method, or move on. However, if you're interested in providing payment options, you can always request payment after services are rendered.
Advantages of requesting payment After Services Are Rendered:
It can build trust more quickly

It's a business model people are familiar with

It can generate a positive feeling associated with your business
It's often not a positive experience having to fork over money for something you haven't received, and since it's easy to charge someone for cleaning services and never show up, prospective clients will be understandably leery of upfront payment.
Offering to clean first and get payment later conveys that your business's priority is the clients' needs, not just making money.
Disadvantages of requesting payment After Services Are Rendered:
You run the risk of never getting paid

You run the risk of having to chase people down for payments

It's up to you to remember to bill clients
It's up to you to weigh the risks versus benefits of your payment method. Choose what streamlines your process, maximizing cleaning output while minimizing time spent making sure you get paid.
To know what is liability insurance is, check out this article here.
At the Time of Service
You encounter this method at primary medical care facilities and the likes, and it's a functional method for cleaning businesses.
Advantages of charging At The Time of Service:
Doesn't force clients to take a gamble on paying for your services

You don't have to chase people down for payments

Prevents clients from not paying you
Disadvantages of charging At The Time of Service:
You might waste valuable cleaning time acquiring payment

Can make you late for your following appointments

Might create a hassle to collect payment
Your cleaning service agreement will save everyone from developing a headache when it comes to the money part. Don't clean anything, much less book an appointment until your client is aware of how they're expected to pay for your services and the service agreement is signed.
Getting paid doesn't have to be awkward. It's just part of doing business. Once you've decided when to collect your payment, choose how you'd prefer to get paid and go from there. Learn more about other aspects of running a cleaning business by reading about other business across the United States.
Frequently Asked Questions
What payment methods should I use?
Your options are checks, debit cards, credit cards, PayPal, ACH, Square, and even cash. Whatever method you choose, make sure the whole process is fast and easy for clients, and easy for you to keep track of. You can set people up to pay online, over the phone, in person, or set up automatic payments for regular cleaning services.
Take modern times into consideration. The age of cash has deferred to the age of plastic and digital wallets. You can make transactions anywhere you have the necessary technology. Your cleaning business needs to keep up with trends to keep up with the times.
Since software exists to handle transactions online, you want it to be possible to handle all the major credit cards and debit cards. It makes prepayment easy.
And since people don't carry cash as often as they used to, it may be in your company's best interest to carry a Square reader. These little devices can be plugged into a phone or tablet, you download an app, and you're ready to go wherever you are.
They make it possible to be paid both upfront and at the time of service. You'll look professional and prepared, and it's honestly quick and easy. Yes, Square takes a small percentage of each transaction, but you can even take care of payments while not connected to the internet or cellular service. So, if you've got a client "in the boonies," consider them covered.
Want to get the full lowdown on Square? Check out their full description here.
Should I deal in cash?
Certainly. Just make sure you have a method of providing receipts. You can buy paper ones from an office supply store, or you can use a digital method, which makes bookkeeping more streamlined and reduces your risk of losing where you placed receipts.
Also, make sure you have a safe way of carrying cash so not only can anyone easily steal it from your office or vehicle, along with a way to keep track of it so you don't lose revenue.
What do I do with slow-paying clients?
Always give a client who has yet to pay the benefit of the doubt. More often than not a client has simply forgotten.
Start with a phone call. You're dealing with money, so making the effort to connect with a client voice-to-voice is much more tasteful than a text or email. If you can't connect over the phone, the next step is to meet them in person. Again, be patient and personable. Avoid burning bridges. If that fails as well, then it's on to sending collection letters and suspend services. Outsource the collection work if you can. You have a business to run.
If all else fails, the final resort is arbitration or legal action. Send the outstanding balance to a collection agency or go to a small claims court. May you never have to go that far but it happens.
To learn more on how to start your own cleaning business, check out my startup documents here.
Please note that the contents of this blog are for informational and entertainment purposes only and should not be construed as legal advice. Any action taken based on the information provided in this blog is solely at your own risk. Additionally, all images used in this blog are generated under the CC0 license of Creative Commons, which means they are free to use for any purpose without attribution.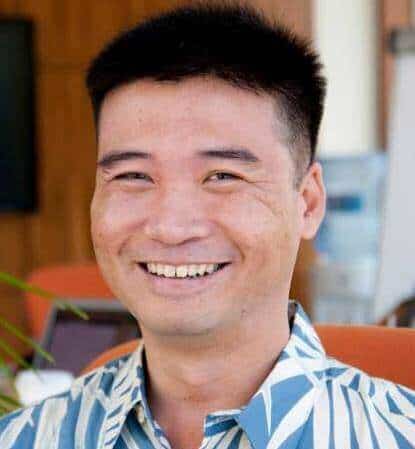 About the author. Entrepreneur and Cleaning Business Fan.
Hi! I am Shawn and I am a happy individual who happens to be an entrepreneur. I have owned several types of businesses in my life from a coffee shop to an import and export business to an online review business plus a few more and now I create online cleaning business resources for those interested in starting new ventures. It's demanding work but I love it. I do it for those passionate about their business and their goals. That's why when I meet a cleaning business owner, I see myself. I know how hard the struggle is to retain clients, find good employees and keep the business growing all while trying to stay competitive.
That's why I created Cleaning Business Boss: I want to help cleaning business owners like you build a thriving business that brings you endless joy and supports your ideal lifestyle.