Cleaning homes is a personal and professional venture that will involve travel to your customers' homes or businesses to get the job done. So, how are you going to get your supplies from one place to another?
Well, you'll need one of the best cargo vans on the market to successfully perform all the jobs for your cleaning business. Whether it's a Ford, Ram, or Mercedes Benz, we've got a model from our top 5 list of cargo vans for a cleaning business that you're sure to love!
Ford Transit

Mercedes Benz Sprinter

RAM ProMaster

Chevrolet Express

Nissan NV200
Ford Transit
The 2019 Ford Transit cargo van starts at the lowest retail value of $33,135. The van sits two people in the front driver and passenger sides. Choose from ten colors including oxford white, school bus yellow, race red, stone grey, and more for the exterior color of the cargo van.
Equipped with a rearview camera and electronic features to help you back out of one of your cleaning locations, this is a modernized version of your favorite brand of cargo van for all of your commercial cleaning needs. Don't forget the two swing-out doors that open to a total of 253 degrees. That's so much open space to access the back of your cargo van for load cleaning supplies and equipment!
For your big equipment hauls from gig to gig, the Ford Transit includes 10 tie-down hooks to keep everything in place no matter where you are driving and how far you are traveling to arrive at your destination. Speaking of smooth traveling, the Ford Transit has cruise control to make long trips even easier. Track your trips and other engine statistics on the full trip computer whether you are driving traditionally or in cruise control.
Driver and passenger airbags are standard in the Ford Transit, and you'll also get side curtain airbags with the Ford Transit's patented Safety Canopy technology. The SOS Post-Crash Alert System emits a distress signal after an accident so emergency personnel can come to your aid as quickly as possible. To prevent a blowout, the Ford Transit's Tire Pressure Monitoring (only on single-rear-wheel models) measures the tire pressure in each individual tire and gives a report to the driver on the dashboard computer.
Check out this article to know if you can store your cleaning products in your vehicle.
Mercedes Benz Sprinter
Shopping for a Mercedes Benz Sprinter cargo van means you will get some basic features as you are able to include other additional options. Just like the Ford Transit cargo van, you have a back-up assist. There's even a keyless ignition, and if you have a diesel model, you'll enjoy a 7-gear transmission. Optional features include active brake assist, power sliding door, electronically-adjustable seats, charging capabilities for various electronics, and a touchscreen multimedia system.
Wireless charging and Sirius Satellite radio are a couple of the Sprinter's features that make your day on the job easier and more fun, too. Take phone calls on the go hands-free while you are driving in between cleaning jobs. The Sprinter is also equipped with Attention Assist. This feature monitors the behavior of the driver and detects if he or she is falling asleep at the wheel. The system will alert the driver if it suspects that he or she is drifting attention from driving whether by falling asleep at the wheel, texting while driving, or some other type of distraction. In the event of an accident, eCall will automatically contact a local emergency response team to come to the crash site.
Throughout your travels, you'll be able to refer to the screen for resources that you will need on the road. Traffic sign assist helps you to recognize the speed limit and important upcoming traffic signs in your travels. Blindspot assist lets you know of traffic that could be nearby you on a multiple lane highway, keeping you safer on your way to and from work.
RAM ProMaster
The RAM ProMaster retails at $30,245. Cargo capacity is up to a maximum of 460 cubic feet. The 90-degree vertical walls make storing supplies and equipment much easier and more accessible for when you need to remove it from the cargo van for use on a cleaning gig. There's even a low load height of 21 inches to make returning supplies and equipment back to the cargo van convenient and seamless. If you choose to have sliding doors, they open 49 inches wide so you have more command of how you load what you need for your cleaning gigs.
You can select from 9 exterior paint colors for the ProMaster including white, yellow, gray, and different varieties of shades of red. It's an adaptable van that rivals its competition in the cargo van market and maneuvers smoothly on the road. The UConnect touchscreen helps you to back up with ease using the ParkView Rear Back-Up camera feature.
You can build the ProMaster however you choose. For cleaning businesses, it is recommended to stick with a cargo van. You can choose from the standard cargo van model or you can have a high roof cargo van model.
There are different types of designs of ProMaster cargo vans that you can get based on the profession you are performing such as electrician, plumber, locksmith, and construction worker. Since you are going to be running a cleaning company, just get the standard cargo van or high roof version without selecting a professional package. There are no packages for cleaning companies. Go ahead and select one of the two standard vans then customize your storage area for cleaning supplies and equipment as you see fit.
Chevrolet Express
The 2019 Chevrolet Express cargo van starts retailing at $31,900. Choose from 6 colors to paint the exterior of the cargo van.
Enjoy some great electronic options to power your workday even on the road. There is a 120V power outlet to recharge electronic devices, like laptops or tablets, so you can keep up with cleaning appointments online. The infotainment system in the Chevrolet Express cargo van is equipped with a 7-inch color touchscreen and includes various navigation features. In order to take calls hands-free, connect your phone wirelessly using Bluetooth technology so you can take calls as you receive them on your cellular device. The USB port in the cargo van also helps you charge various devices while you are on the go.
If you need an additional trailer attached to your cargo van to tote around extra cleaning supplies and equipment for a more involved cleaning gig,  the Chevrolet Express can tow a maximum of 10,000 pounds. The payload capacity is defined as the amount of weight that the cargo van can hold between passengers and cargo. That capacity for the Chevrolet Express is 4,282 pounds. Speaking of passengers, standard cargo vans seat two people, but when you build the specifications of your Chevrolet Express, you can also choose a 5 passenger option.
Nissan NV200
The 2019 Nissan NV Compact Cargo retails at $22,300. The cargo van has sliding doors on both sides of the vehicle for each passenger and the back doors swing open at 180 degrees each. With 25 miles per gallon fuel economy, it is a great business vehicle that will not cost you a lot of gas especially if your cleaning gigs are mostly in the same town.
The vehicle allows streaming via Bluetooth. Newbies can listen to audio training exercises in between cleaning gigs. The driver or passenger can take a company call hands-free while driving just by tapping the button on his or her Bluetooth to answer the phone and hear the conversation on the speakers in the cargo van. This can also be done by plugging an auxiliary cord into a mobile device that is connected to the auxiliary port.
Just like the other cargo vans on this list, the Nissan NV200 also has front- and side-impact airbags available for the utmost safety while you are traveling to your cleaning gigs.
Check out this article for a sample of a cleaning supplies checklist.
Summary
Choosing a cargo van for your cleaning business can be a daunting task amongst the other things you have to get done on your checklist in order to begin your startup. Remember that safety features are the most important when choosing a cargo van to keep your employees safe on the road. The second priority can be space for equipment and the tertiary priority can be the technological features. Select a cargo van that fits the needs of your cleaning company while keeping all of these priorities in mind.
Ask yourself these questions as you select your cargo van:
Which cargo van has the best safety features for my needs?

How much space do I need for each employee's cleaning supplies and equipment?

What technological features am I looking for in a cargo van for my cleaning business?

What is my budget for buying a cargo van?

How many cargo vans will I need for my cleaning business? 
Keep these questions in mind as you shop around. Don't forget to have fun during the process, and keep your priorities in mind as you narrow down your choice. Happy driving!
Frequently Asked Questions
How do you choose the right vehicle for your business?
According to John Brandon in his article on Inc, you should keep the following in mind when choosing the right vehicle for your business:
Is the fuel economy good for the planet?

Running a more fuel-efficient vehicle means your company has a smaller carbon footprint than other cleaning companies.

Can the car meet my company's needs on a long-term basis?

Consider storage capacity for cleaning supplies and equipment

old up for the maximum amount of years to deduct vehicle purchase costs.

Does it have high resale value?

Search the market for vehicles with higher resale value in case your company decides to switch vehicles at some point.
What is the best way to buy a business vehicle?
The best way to buy a business vehicle is by following these steps, according to WikiHow:
File for a tax ID number for business purposes.

Start a credit profile to submit financial documents to financial institutions and your company information.

Keep your business credit score high by paying business bills early and avoiding over usage of credit.

Check your business credit score once you have built it over time.

Find deals in your area for commercial vehicles such as cargo vans.

Select the right vehicle for your cleaning business (don't buy a convertible when what you really need is a cargo van).

Provide financial records such as balance sheets, income and expense sheets, and etcetera to credit lenders.

Get a business loan in your company name in order to pay for the car, unless you are paying in full at the time of purchase.

Sign the guaranty that makes you personally responsible to pay for the car loan if the business is unable to make the payments.

Continue to make on-time payments on your car loan.

Obtain car insurance and register the vehicle in your business name.

Track your miles driven if you are going to deduct mileage when paying tax.

Get a tax deduction for your car if your business meets certain business structure requirements.
To learn more on how to start your own cleaning business, check out my startup documents here.
Please note that the contents of this blog are for informational and entertainment purposes only and should not be construed as legal advice. Any action taken based on the information provided in this blog is solely at your own risk. Additionally, all images used in this blog are generated under the CC0 license of Creative Commons, which means they are free to use for any purpose without attribution.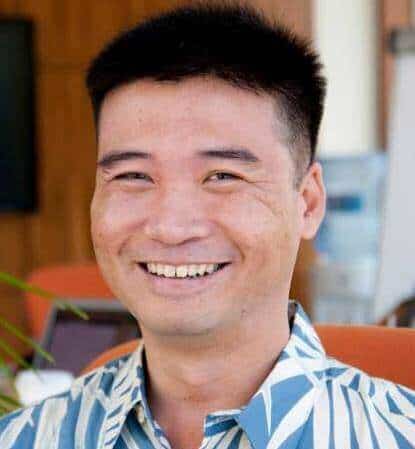 About the author. Entrepreneur and Cleaning Business Fan.
Hi! I am Shawn and I am a happy individual who happens to be an entrepreneur. I have owned several types of businesses in my life from a coffee shop to an import and export business to an online review business plus a few more and now I create online cleaning business resources for those interested in starting new ventures. It's demanding work but I love it. I do it for those passionate about their business and their goals. That's why when I meet a cleaning business owner, I see myself. I know how hard the struggle is to retain clients, find good employees and keep the business growing all while trying to stay competitive.
That's why I created Cleaning Business Boss: I want to help cleaning business owners like you build a thriving business that brings you endless joy and supports your ideal lifestyle.