You've started your cleaning business, and now you're wondering where to store all your supplies and equipment. Since you will be on the road a lot, it can be tedious to have to load and unload your van before and after each job.
Can you store all your cleaning products in your vehicle? The short answer: yes. Storing your supplies and equipment in your vehicle is not only practical for yourself, but also preferable, as long as you think about the possible downsides such as heat, cold, chemicals, and theft.
Since you might be cleaning at locations spread all across town, you will need to plan ahead to get your equipment, employees, and supplies to the right location in the most cost-effective and safe manner possible. Most service professionals rely on a cargo van, a minivan, or a pickup truck for their business needs.
If you are considering getting a pickup truck instead of a van, you need to research the pickup truck extensively before you make a purchase. There are a lot of advantages to choosing a van instead of a pickup. You can store your equipment safely, and the van protects your goods against possible theft, heat, and extreme cold.
Vans often have easy and quick ways of loading and unloading the equipment as well, and your equipment may be too heavy to drag along in a small pickup. You don't want to purchase a vehicle only to realize you'll need to sell it shortly after because it is undersized and incapable of hauling your required weight loads.
Check that your vehicle is safe to transport your employees as well. Most vans have steel safety partitions or bulkheads to help avoid the shifting of equipment when driving. The last thing you need on your hands is damaged equipment or the spillage of chemicals inside the van. Safety always comes first whether you have hired staff yet or not.
What kind of supplies will I need to store in the vehicle?
Here's an idea of what kind of supplies and tools you will need to store inside the vehicle. Consider each item for its durability with weather changes:
Vacuum cleaner with attachments

Paper Towels

Cloth rags

Toilet brushes

Toilet Bowl Cleaner

Broom

Dustpans & brushes

Mops

Latex gloves

Wet floor signs (if you are doing commercial jobs)

Extension cords

Cleaning chemicals and sprays (includes window cleaners, multipurpose cleaners, disinfectants, bleach, furniture polish and brushes, bath and shower cleaners)

Soft and hard scrubs and sponges

Dusters

Buckets and boxes to keep your cleaning products in

Carpet cleaner and related products
One thing to always remember is that you will not need to store everything in your van. Once you have gone on a few jobs, you will know what items you use the most, and what items you can keep in your garage for easy load and unload.
There is no point keeping products in your van which you don't use often, not to mention the issues you may be facing when trying to find products quickly while on a job.
You don't want to be looking for anything for more than just a minute. If your van is loaded with everything you have, and nothing is left at home (or at your business), then this can quickly turn into a very inconvenient habit.
To get a sample of a cleaning supplies checklist, visit this article here.
How well will my equipment and supplies handle heat and cold?
This will depend on your individual equipment, and the easiest way to find out how durable it is is to contact the place where you purchased it and ask. All expensive and bulky equipment will come with a manual, the manual should have this information inside.
It is up to you where you choose to purchase your equipment and supplies. It is highly recommended to first see and touch the bigger stuff before settling on a purchase, so consider visiting your local equipment stores. This will also help you determine whether or not the equipment will fit in your van, and you get a chance to speak with the retail assistants about it before handing them your money. It is really important to take these steps seriously.
But if you still want to go the online route, then you may want to check out Amazon as they offer a ton of discount cleaning supplies all under one roof. Going online has the risk of you spending more than you will need to, especially in the beginning, so keep a list of the things you have to buy and leave the rest for a later date if needed.
Do you have a garage where you can store your van? If not, chemicals may be advisable to keep indoors and brought out when needed, as they generally require room temperature, and can go bad in extreme heat or cold.
If you do have a garage and it stays reasonably cold, another solution may be keeping only the items you use daily and most frequently inside your van. For example, if you buy 10 gallons of cleaner it's better to keep it in your garage, over time you will realize how much each job will entail, and then you can add as needed to the vehicle.
Equipment such as vacuums and mops will generally be able to handle heat and cold, but if you are concerned, consider laying a blanket on top of them in winter, and park in the shade and/or in a garage in summer.
Check out this article to know some of the supplies and equipment for your cleaning business startup.
Frequently Asked Questions
How do I make sure my vehicle is safe against theft?
Theft is unfortunately sometimes unavoidable, but it doesn't mean you can't protect yourself as best as possible.
Some basic tips for protecting yourself and your van is to always lock it. If you are cleaning at a house and need to go back and forth to the vehicle, try taking out everything you will need first, and store it somewhere inside the house or in the backyard/garage. Locking the van while you are inside is important if you want to protect your equipment.
Another good thing to consider is always parking smart. Avoid parking awkwardly, drawing attention to yourself and the van. If you can't find a good parking spot right off the bat, consider spending an extra few minutes searching before settling for a spot that will draw attention.
When storing your equipment and supplies inside the vehicle overnight, cover it up with blankets or plastic sheets, making sure anyone considering breaking in doesn't actually know what kind of products are inside. If they don't know the cost and value of the equipment, it may result in them not finding breaking into your van worth the effort and risk.
If you want to go the extra mile, you can always remove the battery from the van if you are going to leave it standing for an extended amount of time, this will at least prevent your vehicle from being stolen. Also, leave business cards inside the van for law enforcement to be able to contact you if your van is stolen and then recovered.
What else to consider?
When choosing a safe vehicle for your cleaning business, it is just as important to get the insurance needed in case of theft. This includes insurance for any expensive equipment and supplies. Having your valuables insured is invaluable when running your business, as unexpected costs can be very damaging to your wallet.
Can I use my car for my cleaning business instead?
If you are just starting out and can't quite afford a van at the moment, you can definitely store equipment in your car as well. But, it is important to follow all of the advice given in this article, even with your car. You still need to be careful about heat, extreme cold, theft, and space. Using your car may also result in a heavier vehicle as you drive to jobs, which in turn may cost you more in gasoline.
When it comes to theft, your car will be less secure due to windows being easy to look into if you are not covering up your equipment.
Vans are made for heavier equipment and will be able to carry more weight and space before affecting the gas usage.
To learn more on how to start your own cleaning business, check out my startup documents here.
Please note that the contents of this blog are for informational and entertainment purposes only and should not be construed as legal advice. Any action taken based on the information provided in this blog is solely at your own risk. Additionally, all images used in this blog are generated under the CC0 license of Creative Commons, which means they are free to use for any purpose without attribution.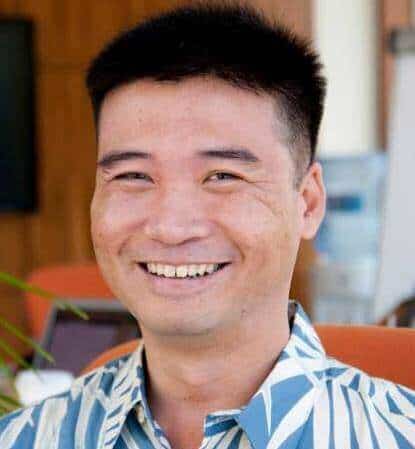 About the author. Entrepreneur and Cleaning Business Fan.
Hi! I am Shawn and I am a happy individual who happens to be an entrepreneur. I have owned several types of businesses in my life from a coffee shop to an import and export business to an online review business plus a few more and now I create online cleaning business resources for those interested in starting new ventures. It's demanding work but I love it. I do it for those passionate about their business and their goals. That's why when I meet a cleaning business owner, I see myself. I know how hard the struggle is to retain clients, find good employees and keep the business growing all while trying to stay competitive.
That's why I created Cleaning Business Boss: I want to help cleaning business owners like you build a thriving business that brings you endless joy and supports your ideal lifestyle.