The best thing about starting a cleaning business is the built-in job security that comes with the business. In every city and every town, there are houses, offices, large buildings, and factories that need cleaning on a regular basis. Professional cleaning services extend the life of buildings and their furnishings, making your cleaning business even more valuable to the customer. Plus, large cleaning business chains like Service Master and Merry Maids only account for 30% of the market, leaving a whopping 70% open to small businesses and entrepreneurs like yourself.
How should you start a cleaning business in Florida?
Step 1: Write a business plan

Step 2: Register your business

Step 3: Get insured and bonded

Step 4: Buy equipment and supplies

Step 5: Market your business

Step 6: Work hard to succeed
Starting a cleaning business is a great work-from-home opportunity requiring little investment and by having an office at home, you'll save on overhead costs that would come from renting out office and storage space. Just remember, the first 3-6 months will be slow going, income-wise, as you build your business so be sure to have a small nest egg to fall back on or start out working part-time while keeping the job you have.
Write a Business Plan
Every successful business starts by creating a business plan that will:
State the name of your cleaning business

Identify the goals of your business

List the marketing strategies you plan to utilize

Project the earnings you expect to make from your cleaning business
A business plan doesn't have to be anything complicated or confusing. It is more of a guideline you create to ensure your cleaning business is on track for being a success. Successful business owners reassess their business plans every 3-6 months and make any adjustments to the plan to reflect the direction the business is going.
Another reason for having a well-written business plan in place is if you ever need to get financing for your business. Once you begin to grow your business, you may find a need to expand and branch out. This may require you to purchase an office building, more equipment, hire employees, buy company vehicles for employees to drive, or buyout a competitor in the cleaning market.
A bank will be more likely to loan you money if you have a clear plan of action with detailed steps you have taken and plan to take in order to succeed. They want to have some reassurance that your business will be capable of paying back the loan and a well-organized business plan is one way to do that.
Register Your Business
The state of Florida requires all businesses to register with the state through the Department of Revenue. While there is not a specific license needed to run a cleaning business, you will need to obtain a business license from the state. In addition, you'll need to check with your city and county governments to see if there are any additional permits needed where you plan to do business.
When you register your cleaning business, you will need to decide whether you will operate as a corporation, a limited liability company (LLC), a partnership, or as a sole proprietor. Corporations involve shareholders and LLCs are made up of members. Unless you're creating a cleaning business with another owner, a partnership, then you should register your business as a sole proprietor.
The Internal Revenue Service will require your business to obtain an Employer Identification Number, (EIN). This nine-digit number is used to identify your business, similar to how your Social Security Number is attached to your personal identity. It is very simple to obtain by filling out an application on the IRS's website and is used when filing your business taxes and opening your business bank accounts.
In the state of Florida, you are required to register for sales tax if your cleaning business will be servicing non-residential buildings. This is necessary in order for you to be able to charge your customers a sales tax on your cleaning services. Customers of residential cleaning services are exempt from paying sales tax.
Once you have registered your business and obtained your EIN, you will be able to open a business bank account. I recommend shopping around at your local banks to see what each bank offers in the way of service.
For example, SunTrust offers a small business account with no minimum balance required and options available to waive the monthly maintenance fee, saving your business money from the start. Some banks, like TD Bank, charge a monthly service fee that can be waived on certain accounts upon meeting the daily balance minimum. Totally free business banking options can be found online like Azlo.com, that offer great services geared for small business.
Check out this article to know how to get a cleaning business bonded.
Get Insured and Bonded
The next step required to start a cleaning business is to obtain insurance and become bonded. There are several types of insurance policies for you to consider for your cleaning business needs.
Commercial Liability Insurance
Protects your business in the event a customer sues your company for damages and/or bodily harm.
Property Insurance
Protects your office, your property, and equipment, as well as your customer's property. Property insurance also compensates your business in the event of lost or stolen equipment.
Business Owners Policy for Cleaning Professionals
Some insurance companies offer a bundled package that combines liability insurance and property insurance into one policy, often at a lower rate.
Worker's Compensation Insurance
If you plan on hiring employees to work for your business, you will be required to carry worker's compensation insurance in the event they are injured on the job.
Commercial Auto Insurance
This type of insurance policy covers vehicles being used to travel to and from cleaning jobs. Many insurances require a policy of this nature due to non-coverage from using your personal vehicle for work. This policy is definitely needed if you have employees who are driving company vehicles to their jobs.
While not required for most cleaning services, obtaining a surety bond, also known as a contract bond, gives clients a sense of security that you're a trustworthy business and it boosts your credibility as a business owner. A surety bond protects the customer through an agreement made between your business, the customer, and your insurance agency.
Here's an example of how a surety bond works.
Your cleaning company is unable to complete a job and you do not have the money to refund the customer

Customer files a claim on the bond through your insurance company

The insurance company reimburses the customer the amount they lost

Your cleaning business repays the money to the insurance company
Since not every cleaning business qualifies for bonding, becoming bonded will make you more marketable and give you a better chance of obtaining customers. Being bonded gives new customers the incentive to hire you because they know they are covered if you fail to do your job. Additionally, large cleaning contracts will require you to be bonded, so it's best to cover all your bases by getting bonded and properly insured.
Buy Equipment and Supplies
The tasks involved in a cleaning business are nearly identical to those used when cleaning your own home. Dusting surfaces, sweeping and mopping floors, vacuuming carpets, emptying trash cans, and cleaning bathrooms are all duties you will perform as a professional cleaner.
When cleaning people's homes, you may find that they prefer for you to use their tools and cleaning supplies. Some people may have allergies or sensitivity to chemicals or perfumes common in cleaning products and will request that you don't use your own cleaning supplies.
For most jobs, however, you will be expected to supply all the equipment and cleaning supplies needed to perform the job. The following list is what your cleaning business should have in order to meet any cleaning needs.
Vacuum cleaner

Broom and dustpan

Dust mop

Wet mop and bucket with press

Trash collecting receptacle

Trash bags

Dusting rags

Paper towels

Microfiber cloths

Cleaning sponges

Scraper/blade

Multi-purpose cleaner

Window cleaner

Spray bottles

Toilet bowl brush

Gloves

Dust mask

Cleaning cart

Uniforms
Choosing organic cleaning products may be a worthy investment if you're considering cleaning homes, daycares, schools, or other family-oriented businesses where there could be children who may have allergies or sensitivities to chemicals. Using natural products may be the key to acquiring a new customer contract. There are a number of high-quality organic cleaning product companies to choose from with many offering online ordering and discounts on your first purchase.
Deep cleaning of carpets, floor care, and external window washing will require specialized equipment and in some cases, additional training. These are services you could offer customers in addition to your regular cleaning services.
Modest jobs, like homes and small offices, may only require services once or twice a week while large buildings, like schools and factories, will require daily cleanings, often performed after regular business hours.
In addition to cleaning supplies and equipment, your cleaning business will need an office where you'll manage accounts, create invoices, and market your services, A good home office has internet access, a computer, and printer, as well as a filing system to keep you organized for tax time. Some home offices have a phone-line and voicemail service to catch all those calls that come in during your busy hours of cleaning.
Planning to open a foreclosed homes business by checking out this article here.
Market Your Business
Once you have completed the steps above, you're now ready to start marketing your cleaning business to get customers. It's not necessary to spend a small fortune on marketing materials and advertising of your cleaning business.
Now that your business has a name, you need a logo or slogan for your business cards, shirts, and any marketing materials or signs you create to drum up customers. You can create your own image or if you're artistically challenged like me, professional graphic designers and web designers can be hired through online platforms.
From the comfort of your new cleaning business office you can:
Create and print professional business cards, colorful fliers, informative brochures and business address mailing labels with the help of online services and products from

Avery.com.

Design a user-friendly website featuring the services your cleaning business offers and easy to find contact information to make an appointment or an inquiry to your business email address

Build a social media presence to reach people in your area and keep in touch with the cleaning needs of your local community

Advertise with local papers or community newsletters to let people know who you are and the cleaning services you offer

Contact businesses in your area that would benefit from your cleaning services and propose to them an introductory offer for new customers
The best marketing tool you can put together for your new cleaning business is known as a professional bid proposal kit and within it, you'll find:
Flyer or brochure describing your company's cleaning services

List of complete cleaning specifications

Clearly written service contract

Details about your cleaning services

Business card (magnetized are great for homes)
This well-prepared kit can be given to prospective customers who have shown interest in hiring your cleaning company and will provide them with all the answers to any questions they may have about your services. A great cleaning proposal offers an annually renewable contract with an affordable monthly fee.
Work Hard to Succeed
Bidding a job requires a bit of research combined with good estimation skills to determine the right amount to charge a customer for a job. If your quote is too high, you're going to lose the job to a competitor. If you bid the job too low, you may get the job but learn it's more costly than you quoted them in your bid.. Using a formula to evaluate all the variables of the job will help you decide the ideal bid amount for each proposal.
These variables include:
Number of hours per visit that are required to complete the job as determined by the size of the building

Average hourly rate of labor in the area you are bidding the job

Costs directly involved with the job including payroll, equipment, and supplies used, and travel costs, such as gas, tolls, and vehicle maintenance

Overhead costs of the home office including rent, utilities, office supplies, and printing supplies

Net profit paid to you, the owner
There are bidding software programs available that can make this complicated task easier to manage and understand. Otherwise, it's a good idea to do some research and become knowledgeable about how to properly bid large jobs by first working small jobs.
Your cleaning business has the potential to make you a sizable steady income if you're up for the challenge. Cleaning homes and offices every day requires you to be physically able to perform strenuously thorough cleaning. Bending, kneeling, reaching, and repetitive actions are a daily part of cleaning on a larger scale.
In addition to knowing how to clean well, you will need to possess basic office, accounting, and organization skills to manage, customers, vendors, and employees. Staying on top of your bookkeeping will aid in managing your budget and preparing taxes. Knowing how much your spending will give you insight into where you can make adjustments and changes to improve your bottom line.
Personality and a trustworthy demeanor are crucial in the cleaning business, especially if you are working inside people's homes. Being friendly and respectful to the customer's needs and circumstances will ensure repeat business and new business from recommendations. Word of mouth is still a powerful tool that can make or break any business.
Self-employment through running a cleaning business isn't for everyone. Beyond the labor-intensive nature of the job, a successful cleaning business owner must have:
Determination to continue forward in the face of adversity and rejection

Salesmanship and the mastery of closing the deal with new customers

Organization both on-site and behind the scenes to ensure everything is getting done

Performance with consistent results from detailed work and self-discipline

Astuteness needed to weigh the pros and cons of business decisions
Starting a cleaning business in Florida is a small undertaking with the potential for sizable rewards. The potential to make vast fortunes in the commercial cleaning market is there for the taking. Hard work, dedication to your cleaning business, and smart decision making will lead to a highly profitable occupation and exponential growth of your company.
Frequently Asked Questions
How much money does a cleaning business make?
In Florida, the average salary for residential cleaning (housekeeper) is $14 per hour, roughly $30,000 a year. With a commercial cleaning business, the sky's the limit in good locations, easily making $100,000 a year by your fourth year of business as you expand.
What if my business did not qualify for bonding?
You are still able to run a cleaning business without being bonded, but you may be limited to the types and sizes of contracts you get. Over time, your business will build a positive reputation and after a year or more in business, you can apply again.
To learn more on how to start your own cleaning business, check out my startup documents here.
Please note that the contents of this blog are for informational and entertainment purposes only and should not be construed as legal advice. Any action taken based on the information provided in this blog is solely at your own risk. Additionally, all images used in this blog are generated under the CC0 license of Creative Commons, which means they are free to use for any purpose without attribution.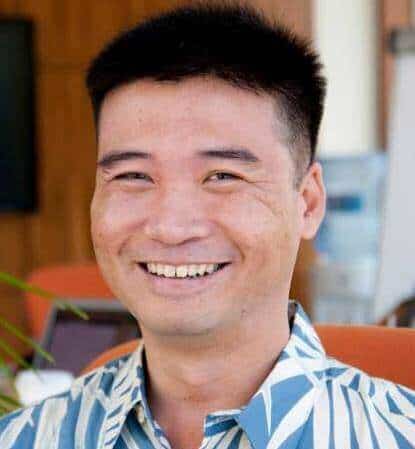 About the author. Entrepreneur and Cleaning Business Fan.
Hi! I am Shawn and I am a happy individual who happens to be an entrepreneur. I have owned several types of businesses in my life from a coffee shop to an import and export business to an online review business plus a few more and now I create online cleaning business resources for those interested in starting new ventures. It's demanding work but I love it. I do it for those passionate about their business and their goals. That's why when I meet a cleaning business owner, I see myself. I know how hard the struggle is to retain clients, find good employees and keep the business growing all while trying to stay competitive.
That's why I created Cleaning Business Boss: I want to help cleaning business owners like you build a thriving business that brings you endless joy and supports your ideal lifestyle.