Operating a cleaning business is going to require a van that can keep up with your needs. If you are looking for something like this, Mercedes Benz is the go-to company, offering vans to fit all of your needs. However, if you are unsure of what you should be looking for, here are the best Mercedes vans that can be converted to work for a cleaning business.  
The best Mercedes vans for a cleaning business are Mercedes Benz Sprinter and Mercedes Benz Metris.
Mercedes Benz Sprinter 
Mercedes Benz is a car company known for its luxury and reliability on the road. As such, it should be no surprise that their cargo vans outperform the rest of the competition over and over again. One of the greatest models that Mercedes Benz has on the road right now being driven by real people with real businesses is the Mercedes Benz Sprinter.  
Get to know the Mercedes Benz Sprinter 
The Mercedes Benz Sprinter is a top-end cargo van built for those who mean business. With an MSRP of $36,355, the Mercedes Benz Sprinter is no small investment for any business but it packs a huge punch for its cost. The van Sprinter offers a towing capacity of 5,000 pounds, with a payload of roughly 2,900 to 3,800 pounds. All of this with a 2.0 L four-cylinder engine, the Mercedes Benz Sprinter is meant to be hauling heavy equipment, just the kind of equipment you would find when operating a cleaning business.  
Converting
the Sprinter to work for your cleaning business
If you plan on using this vehicle for your cleaning business and to safely carry the necessary equipment that comes with a cleaning business, you are going to have to do some work with the van to convert it to fit your particular needs. Thankfully enough, we have the steps that you will want to take to do so, and they include:
Add tie-down hooks  
This may be the most important step that you take when converting your Mercedes Benz Sprinter to work for your cleaning business. Adding tie-down hooks will ensure that your equipment stays in place when it is in the cargo compartment of your van.
Add a backup camera  
Most dealerships that offer the Mercedes Benz Sprinter do not offer the option for a backup camera. However, you can install one, which is a very helpful addition when you are hauling cargo, as it can provide you with backup assistance, which can be useful if you are needing to backup in order to unload your supplies!
Add bolted down shelving 
A very common mistake made by those who use cargo vans to transport equipment for their business is that they simply place loose equipment anywhere they can. This can make things complicated, especially if the equipment gets thrown around during the drive. However, by adding shelving, in particular, bolted down shelving, you can give yourself a space to place all of your loose equipment. This is especially helpful if you add cased shelving, or in other words, shelves that have glass casing around them to ensure that they don't move during the drive.
Add/choose the high roof  
This step is less of a step and more of a piece of advice for anyone who plans on purchasing one of these vehicles for a cleaning business; go for the high roof option. The Mercedes Sprinter has an option for a higher roof, which can make loading and unloading large equipment exponentially easier. The high roof option may cost a bit more, but it is definitely worth the extra money that you are going to be spending.
What are the different types of cleaning equipment and their uses? Visit this article to know the answer.
Mercedes Benz Metris
Another fantastic option for anyone looking to equip a van with the necessary equipment to effectively run a cleaning business is the Mercedes Bez Metris. This vehicle is currently priced at around $31,000. The Mercedes Benz Metris has a current curb weight of about 4,222 pounds and a towing capacity of around 5,000 pounds. This, coupled with its 208 horsepower engine, makes the Mercedes Benz Metris a very good option for anyone looking for a vehicle to carry their equipment.
Steps to convert the Metris to work for your cleaning business  
While the Mercedes Metris is a fantastic choice for any cleaning business, it is going to require a bit of conversion before it is officially ready to haul all of your supplies.
Add tie-down hooks  
Just like with the Mercedes Sprinter, the first thing you are going to want to do is to add tie-down hooks. These hooks will allow you to transport materials to different locations without damaging anything in the process. They will also allow you to transport larger items as they can be strapped down to ensure safety on the road.
Purchase a loading ramp 
Adding a loading ramp can be incredibly useful if you plan on loading and unloading heavy equipment from the back of the vehicle. These loading ramps essentially do what they sound like; they are ramps that help you load and unload equipment. Heavy cleaning equipment can be very difficult to load and unload by yourself, but with ramps, you can make the process that much easier. These ramps can be bought online but it's also very possible that other in-person stores may have them.
Include a cab file desk 
This addition is one that will require very little effort to include, but can be incredibly helpful when you do include it. Installing a cab file desk in between the seats of the vehicle can give you a space for organization, allowing you to keep all of your necessary files where they need to be when you may need them. It also gives you a space to place any of your personal items that you may need without producing a lot of clutter!
Add shelving  
As with the Mercedes Metris, the organization is going to be important. Adding shelving in the back of your vehicle can give you a space to place all of your equipment to prevent it from sliding and falling while you are in transit. There are different types of shelving, but you should look for some that are specifically meant to be used inside of vehicles to make the installation process easier. Once you have this shelving installed, you can place all of your equipment into specific shelving units to increase organization even more!
Being organized is going to make both the loading and unloading process that much easier, saving you and your business precious time!
Check out this article to know what are the cleaning supplies for your cleaning business.
Frequently Asked Questions
Is a cargo van the best option for a cleaning service vehicle? 
When purchasing a vehicle for a cleaning business, most people are automatically going to go with a cargo van. But that does not mean that a van is the only option for a cleaning service vehicle.
That being said, you have to ask, is a cargo van the best vehicle option for your cleaning service?
There are a few options for anyone who is deciding which type of vehicle they are going to use for a cleaning business. These options include:
A pickup truck 

 

An SUV 

 

A cargo 

van
What is the best choice out of these three options? 
While any of these three options are going to be a decent choice, the cargo van is the way to go. Pickup trucks can be useful because they give you ample space to load your necessary materials and can haul any trailers if you need to. However, pickup trucks are going to leave your materials exposed to the elements while on the road, and a truck bed cover is going to do you much good because it will limit the amount of space you have for your materials. 
An SUV may provide you with a little more space for your cargo, most of its space is going to be taken up by the seats in the back of the vehicle. On top of this, SUVs are known for getting poor gas mileage, which will end up costing you in the long run. A cargo van, however, has plenty of space for your cargo and necessary equipment, sits lower to the ground which can make it easier for you to load equipment, and generally will get you better gas mileage than an SUV.  
All in all, the cargo van is the way to go for any cleaning business.
What criteria should you consider when purchasing a van for a cleaning business? 
At this point in the article, I'm sure you know that when you are looking into a vehicle for a cleaning business, a cargo van is a way to go. While you may understand this idea, you still may not be sure what exactly you should be looking for in a cargo van. But since you are still here, we're going to give you some advice as to what you should be looking for!
What to look for in a van you plan to use for your cleaning business?
Space 
A cleaning business usually comes with lots of equipment and materials that you need to bring with you to the job. As such, having enough space is going to be crucial when you are deciding on the van you want to roll with for your cleaning business.
Horsepower
While vans aren't known for being powerhouse type vehicles, you are still going to need enough horsepower to get your van going with all of your heavy equipment in the back. Although we are by no means vehicle experts, we would recommend that the van you choose has about 160 horsepower at the minimum.
Good gas mileage  
When running a business, saving money is important. Thus, having a company vehicle that gets decent gas mileage can be very helpful when it comes to lowering your expenses. Although vans don't get fantastic gas mileage when compared to other vehicle types, some are betters than others on gas. If you can find a cargo van that gets 15 combined miles to the gallon, then you should be in good shape!
To learn more on how to start your own cleaning business, check out my startup documents here.
Please note that the contents of this blog are for informational and entertainment purposes only and should not be construed as legal advice. Any action taken based on the information provided in this blog is solely at your own risk. Additionally, all images used in this blog are generated under the CC0 license of Creative Commons, which means they are free to use for any purpose without attribution.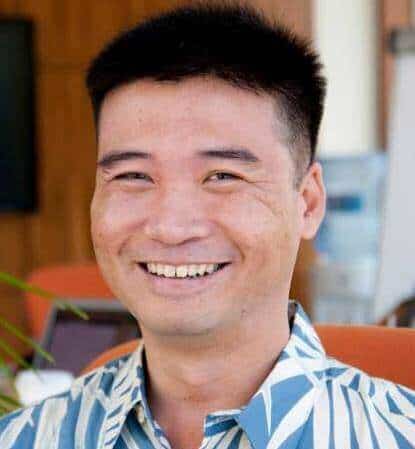 About the author. Entrepreneur and Cleaning Business Fan.
Hi! I am Shawn and I am a happy individual who happens to be an entrepreneur. I have owned several types of businesses in my life from a coffee shop to an import and export business to an online review business plus a few more and now I create online cleaning business resources for those interested in starting new ventures. It's demanding work but I love it. I do it for those passionate about their business and their goals. That's why when I meet a cleaning business owner, I see myself. I know how hard the struggle is to retain clients, find good employees and keep the business growing all while trying to stay competitive.
That's why I created Cleaning Business Boss: I want to help cleaning business owners like you build a thriving business that brings you endless joy and supports your ideal lifestyle.