Cleaning businesses best succeed when they fill a specific niche. Current and prospective clients call on you because they know you can deliver specifically on they need. Sure, you can add services down the line, but you want people to quickly understand what you're all about, and that might mean specializing in cleaning offices.
To help develop your niche for cleaning offices, we've broken the startup process into four simple steps.
Create a business entity.
Acquire all necessary licenses and insurances.
Gather the necessary equipment and supplies.
Establish your brand as an office cleaner specialist.
1. Create a business entity.
We have a blog post that covers establishing your company in detail, but here's a quick recap:
First, you need to create a business entity. This entails generating a name for your business (Not sure what to call it? Check out this blog post), and then going online and filling out the correct forms. From there, you need to follow up with five more things.
Five things your business entity needs to do immediately:
Register your cleaning business NAME with the state you're operating in

Register your cleaning BUSINESS with the state you're operating in

Open a business checking account

Acquire liability insurance
These are all the necessary steps to be officially recognized as a business entity and to operate legally. It is important to keep personal life money separate from business and operate a cleaning business takes a few types of insurances to protect you, your employees and your clients.
2. Acquire all necessary licenses and insurances.
We have a blog post that covers this step. Take a look at it as soon as you get a chance, but in the meantime, we'll give you a quick recap:
To keep everyone protected, including yourself, you need a few types of licenses and insurances.
Key Licences:
Vendor's license

Sales Tax Certificate
A vendor's license allows you to legally sell goods and services that require collecting sales tax. That includes cleaning services. A sales tax certificate essentially saves you from tax evasion charges while legally allowing you to collect sales taxes from your clients.
Key Insurances:
You'll want to work with an insurance agent who understands the cleaning industry and will help you get the perfect cover for these five things (and yes, they all come separately, but there are bundling options):
General Liability

Property Insurance/Business Owner's Policy (BOP)

Workers' Compensation

Umbrella Liability

Commercial Auto Insurance
Each insurance covers (and doesn't cover) various things, and you'll need all these in place before getting off the ground. Again, we can't stress enough how helpful it is to work with an insurance agent to make sure you get not only adequate coverage but also the right coverage.
3. Gather the necessary equipment and supplies.
Instead of having you reinvent the "broom" (why figure this out the hard way?), here's a basic list of supplies and equipment you need to thoroughly clean a typical office:
Broom

Dustpan & Brush

Vacuum

Trash Bags

Microfiber Towels

Wet Wipes

Wood Polish

Sponges

Cleaning Buckets

Disinfectant Cleaning Sprays

Paper Towels

Glass Cleaner

Dust Rags

Scrub Pads

Cleaning Supplies Transport Cart

Toilet Cleaner

Bathroom/Tile Cleaner

Metal Polish

Cleaning Apron

Knee Pads

Shoe Covers

Cleaning Gloves

Laundry Bags
Not only will this ensure you're fully supplied, but you'll also have a convenient means of transporting supplies without wasting valuable time going to and from your vehicle to get everything. On top of that, you'll have garbage bags to dispose of one-time-use products and laundry bags store reusables to wash later.
Trash bags also ensure that the dirt and grime you remove stays gone. Business offices and their employees appreciate when you don't fill every desk's trash can with paper towels and such.
As far as replenishing everything goes, that's going to vary by the job and workflow. When initially stocking up, you can either wait until you land your first job and buy exactly what you need based on what your client needs, acquire bits and pieces before you start, or go all in and check everything off the above list.
4. Establish your brand as an office cleaner specialist.
You may wish to establish your office cleaning specialty in your company name. On the other hand, you might not and instead, pick a more open-ended name that still makes it clear you're a cleaning business.
Ultimately, there's no clear-cut way to name any company. If you want some tips and guidelines for cleaning businesses, in particular, check out this blog post.
The second fastest way to establish yourself as an office cleaner specialist is to pick a logo that reflects your company. Just like names, expert opinions vary and even contradict each other. You can hire someone to do it for you or make your own on websites, like Wix and FreeLogoServices.
Another method is generating a memorable tagline that summarizes your company in two to seven words, like Nike's "Just Do It" or Bounty's "The Quicker Picker Upper."
Taglines pair well with your logo and company name, so you can print them on your business cards, ads, vehicle decal and so on. The sooner a person can figure out what you're about, the easier they're going to remember you when it's time to give you a call.
Names, logos and such aren't just about securing a client; there also about helping society at large recognize your brand. Familiarity precedes trust.
Pro tip: taglines tap on emotions for maximum impact. We humans have a tendency to buy things based on how they make us feel, not just what they do for us. For example, we buy junk food because of how we feel while eating it, not for its health benefits (of which there's none).
Beyond those three things, it's up to you and the people you connect with to establish that you specialize in cleaning offices.

Related Questions
Now that you're ready to be recognized as a professional office cleaner, here are three related questions for your convenience.
How do I market an office cleaning business?
Taking the time to connect face-to-face with prospective clients is a great way to go. You get to meet people, they get to meet you and get a feel for who you are and if you can be trusted, and you can even hand out coupons and business cards.
If you don't have the time to do that or don't know if you can handle the hustle, then here is a list of other options:
Newspapers

Local magazines

Social media

Postal service (mailers)

Radio stations

Sponsor local sports teams and events

Side decal on your company and/or private vehicle
Offering a modest discount to land that first wave of clients is a good tactic. Just make sure the discount doesn't hinder your profit margin or your ability to build momentum. The goal is to get people to take you on so you can prove to them that they want you and only you taking care of cleaning their office.
Once you get those initial clients, don't be afraid to ask them for referrals. Word-of-mouth is a powerful marketing tool. Best yet, it's free!
How much do I charge to clean offices?
If you have competition in the area, it would be wise to ask what their rates are so you aren't charging too little or too much. Beyond that, there are a few factors that play into rates:
The size of the office

When the office will be cleaned

Range of duties

Frequency of cleanings

Supplies needed to be used
For smaller offices, cleaners generally charge $25-$65 hourly. For offices over 2,000 square feet, companies charge by the square foot that varies depending on the range of duties needing to be performed. An office that needs only a good vacuum will go faster than one that needs sweeping or mopping.
If a client becomes a regular customer, that's an opportunity to offer discounted rates. It also encourages repeats. Also, supplies factor in on rates because not every product costs the same or lasts as long. Some products have only one use in them.
The bottom line is what income you need to make the job worth your time, along with what local competing companies charge.
Where's the best place to buy cleaning supplies for a cleaning company?
The best place–depending on where you live–will probably be to go online and place a sizable order. You can go to Home Depot, Lowes and the likes but you'll get a better deal and increase your profit margin by buying wholesale.
Here is a list of five highly recommended online stores that sell cleaning supplies at wholesale rates:
Please note: This blog post is for educational purposes only and does not constitute legal advice. Please consult a legal expert to address your specific needs.
Get started on your cleaning business today. Our startup documents have everything you need to get going.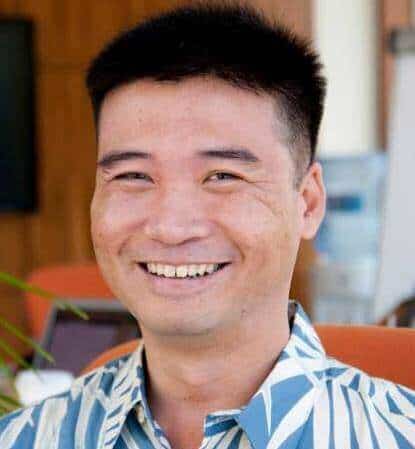 About the author. Entrepreneur and Cleaning Business Fan.
Hi! I am Shawn and I am a happy individual who happens to be an entrepreneur. I have owned several types of businesses in my life from a coffee shop to an import and export business to an online review business plus a few more and now I create online cleaning business resources for those interested in starting new ventures. It's demanding work but I love it. I do it for those passionate about their business and their goals. That's why when I meet a cleaning business owner, I see myself. I know how hard the struggle is to retain clients, find good employees and keep the business growing all while trying to stay competitive.
That's why I created Cleaning Business Boss: I want to help cleaning business owners like you build a thriving business that brings you endless joy and supports your ideal lifestyle.