Cleaning businesses tend to operate around everyone else's schedule, so offering a 9-5 window to get things done might not be the best approach, depending on your specialty. You need to optimize your availability while making it possible to maintain a regular sleep schedule to stay healthy and sane. As far as when to make yourself available, it depends on both the services offered and what your clients need.
We've broken down four ways to pick prime operating hours for a cleaning business.
Night Shift

24 Hours

Off-Peak

Day Shift
Night shift
This is a super popular and successful operating window, and clients really appreciate cleaning getting done around their busy schedules.
Since the vast majority of commercial clients need you to step in when they step out for the day, the night shift often works best for cleaning businesses. You're able to move freely and without interruption, there's no one present to undo your work or extra bodies that could potentially slip on a wet floor. Less liability is always welcome.
Pros of Night Shift:
You can generally charge more

Roads are less crowded, making travel faster

Less time needed to take off for doctor's appointments and such
Cons of Night Shift:
Many people struggle to operate at these hours

Can take a toll on social life

Has negative long-term health effects
With all that said, many people thrive working a night shift. Not only is it good money, but it also matches their personality and daily rhythm.
You are also able to charge more for night work because most people don't like the graveyard shift. Higher wages helps attract and retain willing employees, too. Night shifts can potentially save on travel expenses since the roads are clearer if you live in a high-traffic area.
Another perk is that you work when most people don't, which opens up the part of the day you're awake to get errands done, hit the dentist and other appointments you'd otherwise have to take time off to squeeze in. This converts to fewer wages lost and more sick/vacation days used for their intended purposes.
Pro tip: since night shifts are shown to take a toll on your health, here are a few ways to stay in peak condition:
Transition slowly from day to night, if you can
Enlist the help of friends, family, and/or automated services for misc. life tasks, like groceries and bill paying
Minimize alcohol intake
Get some sunlight every day, while awake
Develop a healthy sleep routine and environment
Check out this article to know what logo design suits your cleaning business.
24 Hours
Having your doors open 24/7 creates huge moneymaking opportunities, along with extra chances to increase customer satisfaction.
If you clean homes and someone had a dog puke disaster the day before a big party (it happens), being able to deploy a crew at a moment's notice for the panicking family, you just solved their problem, made them extremely happy and grateful, and probably customers for life.
Yes, you have to have the resources and employees available to operate around the clock. The longer you're open, the more expensive it gets to run your cleaning business. Choosing to go 24/7 takes careful planning, along with gauging whether the region you operate in needs your services around the clock.
Pros of 24/7:
More ways to make money

More ways to satisfy clients

You're keeping up with the current business trends

You can keep up with client demand
Cons of 24/7:
Costs more to staff

More work for you to manage
Technically, you can structure your business to give the look of being open 24/7 if you have a website and a call service to book appointments for you. As millennials and Gen Xers age into the workforce and run businesses of their own, booking appointments and shopping is happening more and more via apps and websites.
You don't have to be a big company or spend exorbitant amounts of money to be a 24/7 cleaning business. Still, according to the Bureau of Labor Statistics, there were 2.3 million jobs in the cleaning sector as of 2016. The field is expected to grow 10 percent from 2016 to 2026. That's great news for you.
Off-Peak
Off-peak simply means you work around everyone else's workday. The approach somewhat overlaps the night shift since peak hours are during the day. You're making yourself available from evenings through the early morning.
Pros of Off-Peak:
You're available when most clients need you

Increases your chance of landing new clients

More ways to make money

More ways to satisfy clients

You're keeping up with the current business trends

You can keep up with client demand
Cons of Off-Peak:
Costs more to staff

More work for you to manage

Can get complicated to organize workflow
Again, software, a website and having a third party answer the phone for you make operating your cleaning business much more manageable and cost-effective if you choose clean during off-peak hours.
Is there are a thing as cleaning business diploma? Visit the article to know the answer.
Day Shift
There is a demand for cleaners to be able to step in when homeowners step out for the day. If you want to specialize in housekeeping or similar, working a day shift may be the best choice.
Operating during daylight hours is the simplest and least emotionally/physiologically demanding on you and your employees.
Pros of Day Shift:
You don't have to adjust your sleeping schedule

You're available when select clients need you

Great way to make money

Keeps costs down
Cons of Day Shift:
Clients may need you outside operating hours

Limits jobs you can fulfill

Increases need to take days off for personal needs
When choosing your hours of operation, the bottom line is what you can feasibly do without burning out, along with meeting your clients' needs in ways that encourage them to be repeat customers. As your company grows, so do your availability possibilities, and there's technology to streamline the process.
If you're not sure what's best, experiment when you first start. As you build a client base, a trend will develop where people book you during a certain window. So, if people want you to stop by as soon as they're out of the house and off to work, then you know a day shift is probably the best fit. However, if everyone's asking you to come on over as soon as they're out of work, then you're looking at night or off-peak hours.
Ultimately, your clients will let you know what they need, so we highly recommend either hiring a receptionist or taking advantage of software that makes booking appointments fast and easy.
Frequently Asked Questions
Now that you have a decent idea of when to plug in the vacuum and get going on a client's property, here's a couple of follow-up questions to help your business run smoothly.
Should I hire a receptionist?
Face it. There's no way you work all night and then stay awake to answer the phone all day. Nor do you want a prospective client's first impression of you to be a groggy voice. You want to sound awake and ready to work.
To solve this problem, cleaning companies will either hire a receptionist to answer the phone and book appointments while the rest of the world is awake. If you're just starting out, this may be difficult to afford. Thankfully, there are other options, including software and third parties to make your company available when you're resting.
In the long run, a receptionist is worth the investment. S/he becomes the positive first impression of your company, and despite society's growing love of technology, you cannot replace the power and value of human-to-human contact. Clients like and appreciate the feeling of being able to work with a real person to get things done.
What software programs help me book cleaning jobs?
Everything's going high-tech in this digital age, including cleaning companies. One way to make your company available to clients wherever, whenever, is to use software that makes it quick and easy to set up cleaning appointments. Some software is free, some paid.
Out of the mountain of options, here are three suggestions to help you pick the best one that matches your company's and clients' needs:
1. Picktime with key features:
24/7 Online Appointment Booking

Secure Client Database

Detailed Analytics Reports

Book Now Button for your website

Add Unlimited Staffs

Add Unlimited Services

Automatic Appointment Reminders

Staff Scheduling

Online Scheduling Calendar

Staff Role Management
2. Housecall Pro with key features:
Scheduling

Estimates

Online Booking

Dispatch

GPS

Texting

Invoicing

Follow-up Marketing
3. Jobber with key features:
Customer Service

Invoicing

Payments

Scheduling

Dispatching

Job Management
To learn more on how to start your own cleaning business, check out my startup documents here.
Please note that the contents of this blog are for informational and entertainment purposes only and should not be construed as legal advice. Any action taken based on the information provided in this blog is solely at your own risk. Additionally, all images used in this blog are generated under the CC0 license of Creative Commons, which means they are free to use for any purpose without attribution.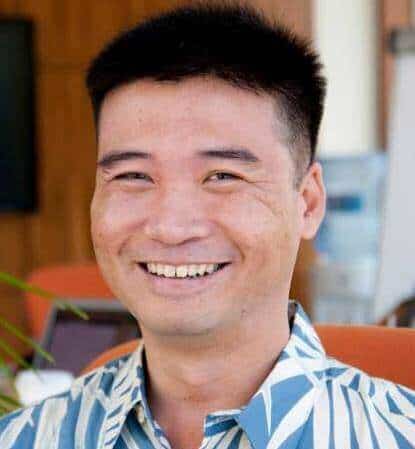 About the author. Entrepreneur and Cleaning Business Fan.
Hi! I am Shawn and I am a happy individual who happens to be an entrepreneur. I have owned several types of businesses in my life from a coffee shop to an import and export business to an online review business plus a few more and now I create online cleaning business resources for those interested in starting new ventures. It's demanding work but I love it. I do it for those passionate about their business and their goals. That's why when I meet a cleaning business owner, I see myself. I know how hard the struggle is to retain clients, find good employees and keep the business growing all while trying to stay competitive.
That's why I created Cleaning Business Boss: I want to help cleaning business owners like you build a thriving business that brings you endless joy and supports your ideal lifestyle.