There is a high demand in most areas for commercial cleaning, especially in cities with large populations. Think of all the office buildings and rental properties near you! Most of these buildings have invested in hiring cleaning professionals to regularly clean inside the buildings. Those that own or manage the buildings generally don't have time or resources to clean the buildings themselves. If you are ready to move up the ladder and create your own commercial cleaning business, we have created a guide to help you get started.
Starting a commercial cleaning business consists of the following steps:
Create a Business Plan

Become Licensed and Insured

Invest in Cleaning Supplies

Create a List of Potential Clients

Create a Website

Plan Your Marketing and Advertising

Hire an Accountant

Map Out a Schedule
Step 1: Create a Business Plan
In order to ensure that your business will be successful, you first need a business plan set in place. Your business plan doesn't need to be lengthy, especially as you are first starting your business. However, there are a few components that your business plan needs to include.
First, your business plan needs to list the company's information, which should include your business name, your business hours and your contact information. When you are deciding on your business name, it is important to ensure that the name is not already taken in your area. If a business is already using the name you pick, you will not be able to get a business license with that name during one of the next steps in this guide.
For your business hours, you want to list out the general hours that you plan on working. You can adjust these hours as you grow your business. Do you prefer to work during the day, or do you want to work evenings? In commercial cleaning, there are clients that are looking for both daytime and evening cleanings. Some businesses prefer you to clean while the business is open, and the doors are unlocked. However, other businesses may prefer you clean after business hours once all the staff members have gone home. By knowing when you are willing to work, you will have a better idea if a potential client will be the right fit for you depending on the times the client is looking for cleaning to be done.
The second component to include in your business plan is your target market. Is there a specific area in your city that you want to focus on attracting clients? Do you want to focus on small commercial buildings or take on larger buildings? Are there certain industries that you want to specialize in? For example, you could specialize in cleaning beauty salons or offices for construction companies. These are all questions you want to ask yourself when you are first deciding on what your target market will look like. By deciding on your target market during the beginning phases of your business, it will make marketing and advertising a lot easier and more cost-efficient down the road.
The third component that your business plan needs to cover is listing out your regular expenses. What do you expect to spend on your business license, business insurance, cleaning supplies and gas to get to your clients? Do you plan on investing in advertisements or hiring employees? If you are focusing on landing large commercial buildings, it is likely that you will need to hire additional help to get the cleaning done in a timely matter. In your business plan, you should list out all the expected expenses and your estimate on what they will cost. It is better to include a higher estimate rather than a lower one. If you expect your expenses to be low and set a low hourly rate based on your expenses, it could make your business finances end up in the negative if your expenses are higher.
Once you have decided on your target market and added up your business expenses, you need to decide on the rates you are going to charge your clients. Adding up your expenses first will give you an understanding of what running your business is going to cost. The most important factor in setting your rate is ensuring that it is high enough to cover the expenses of the company while still bringing in a profit. If your rate is too low, you could end up working for free or your company could go in the negative! Setting the right hourly rate has a large effect on how successful your business will be.
The next question you need to ask yourself when deciding on your rate is are you going to focus on securing contracts that include consistent cleaning or are you going to stick to charging an hourly rate? If you land a client that has a large commercial building, it will be beneficial to create a contract. Your contract will want to cover the length of time that the agreement is valid for, how often you will be cleaning the building (like weekly or biweekly), what the fee will be for the cleaning and how often that fee will be due.
An example could be that your agreement is valid for 3 months. After the 3 months are over, the contract can be re-evaluated and revised if both parties want to renew the contract. You could include that you agree to clean the build weekly for a flat fee of $200 per week and the invoice is due at the end of every month. By having the contract and agreement clearly listed out, both you and your client will be on the same page and know what is expected.
In your business plan, you can decide to go by an hourly rate instead of writing out a contract. Whether you will be charging a flat fee or using an hourly rate, you need to research the competitive rates in your area for commercial cleaning businesses. We recommend calling commercial cleaning businesses in your area and asking them what they charge to clean a building of specific square footage. By calling around to multiple companies in your area, you will get an understanding of what other companies are charging near you. As you start your commercial cleaning business, it is best to stay around this hourly rate or a flat fee. Once you gain more experience and grow your business, you can raise your prices down the road.
Step 2: Become Licensed and Insured
In order to operate a legal company, you will need to register your new business through your local government. Before you fill out the application for a business license, you need to complete the research to know what you need first. The requirements needed to register your business can vary greatly depending on the area you are in. Due to this, we recommend visiting the Small Business Administration's Licenses and Permits page through your local government. By doing the research, you can find out what the fees will include, what type of permits are required and if you are required to show proof of insurance before submitting your application.
Once you have all the documents that are required, you can often submit the application through your local government's website. If there is not an option to submit it online, you can turn in your documents at your local city's courthouse. Once you have your certifications, you want to keep these important papers in a place you can easily refer to them. It is also beneficial to scan the documents in electronically if you are only handed a paper copy. You may have clients ask you for proof of your license in the future, especially if you are cleaning for large corporations!
Investing in business insurance is not optional for a commercial cleaning business! Although your city may not require proof of insurance for your business license, you at least need to purchase liability insurance. When you are cleaning commercial buildings, the owner or manager of that building is trusting you with the safety of their building. By having insurance, you are covered if any damages happen to the building while you are cleaning. If you don't have insurance, you can be personally responsible for any accidents or damages that can happen.
During the early stages of your business, you can invest in a low amount of coverage. As your business grows and you land larger commercial buildings, you can easily change the coverage to a higher amount by reaching out to your insurance company.
Check out this article to know what are the types of cleaning services you can offer to your cleaning business.
Step 3: Invest in Cleaning Supplies
Before you complete any cleaning jobs, you will first need to invest in cleaning supplies. The type of cleaning supplies will be different for commercial cleaning verse residential cleaning. As you start your business, you can begin with purchasing the essential items needed and then can grow your cleaning supplies as your business grows. The essential items needed for commercial cleaning are a vacuum, mop, broom, dustpan, multipurpose cleaner, glass cleaner, sponges, cloths, bucket, protective gloves, and a caddy to keep your supplies in.
As your company grows, you may also want to invest in toilet cleaner, cleaning brushes, floor cleaner and an industrial floor buffer (if that is a service you want to offer your clients). Most of these supplies will need to be replenished regularly, which is why it is important to include them in the list of expenses in your business plan. If you are starting with a lower budget, you can shop for your cleaning supplies at a local discount store.
Step 4: Create a List of Potential Clients
When you are first attempting to land clients, we recommend making a list of the potential companies that you would love to clean for. These companies should fit right inside your target market. Once you have a list of about 10 companies, start calling these companies and ask them if they currently have anyone cleaning their office building. If they don't have a cleaning company currently, you can ask them if you can set up a meeting with the appropriate person to further discuss the services you provide or if you can provide them with a free estimate.
Although calling potential clients may feel uncomfortable at first, it will feel a lot easier once you've made a few calls and get used to it. This is an excellent way to get your business name out there and begin to land your first clients! The best part is this method costs a lot less than other options for marketing and advertising. If you have the budget available, you can even outsource this task to a sales professional if you don't have the time to do it yourself.
Step 5: Create a Website
Unlike residential cleaning businesses, a website is essential to building a commercial cleaning business. When business owners or office managers are looking for a cleaning company to clean their office buildings, they will often first search Google and browse through various websites belonging to commercial cleaning businesses. Social media will often not be the first place they look for a cleaning business for their office.
By having a website, potential clients will have an easier time finding you and you will also appear more credible in their eyes. A website makes it easy for potential clients to see a list of the services you provide and get a feel for how your business operates. As your company grows, you can add testimonials to your site for extra credibility.
Designing a website does not have to break the bank! If you are looking for low-cost options for a website, we recommend using websites like GoDaddy. The monthly fee can be as low as $10 and you can build the website yourself. GoDaddy offers a website builder tool where you can drag and drop in your own content. There is no requirement to hire an expensive web designer! Depending on the amount of time you have available, you can easily have your website up and running in less than a week!
Creating social media pages is an excellent resource you want to consider for your commercial cleaning business, but it should come second to the website. Residential cleaning is the other way around. For commercial cleaning businesses, social media is best used as a tool for advertising (which we will discuss further in the next step).
Step 6: Plan Your Marketing
Now that you have a website built, it is time to drive more traffic to your site and to get your business in front of your ideal clients. There are countless ways to market your business and you aren't required to spend a fortune on advertising. When deciding on what marketing or advertising will work best for you, you need to first refer to your budget. How much can you invest in advertising?
If your budget for advertising is low, an option you may want to consider is printing off flyers that include the name of your business, a brief summary of the services you provide and your contact information. You can ask restaurants or coffee shops that are located near large office buildings if you can leave a flyer on their bulletin boards.
Social media advertising is another relatively inexpensive option to get in front of your ideal client. Keep in mind that in order to invest in this type of advertising, you will need to create a Facebook business page first. When creating an ad on Facebook, you can set your own budget and then customize the audience that the ad will be targeted towards. You can run ads for as low as $1 per day!
During this age of technology, there are countless opportunities for advertising available for all budgets. You can decide whether you want to invest a small amount at first or if you want to invest a large amount to help your business grow quickly!
Check out this article to know how much money you need to start a cleaning business.
Step 7: Hire an Accountant
The finances are the most important part of ensuring that your company will be successful. If you are in the negative financially, your company will not survive. Hiring an accountant that you trust is vital for your business to thrive. An accountant can help ensure that your finances are operating properly and that you are staying in the positive.
Another important factor is your accountant can help you with business taxes! Paying taxes may not be something you look forward to, but you don't want to skip any steps when it comes to making sure you are paying the correct amount of taxes and paying them at the correct times. Being late on your taxes can result in the government adding on high fees.
We can't stress it enough that hiring an accountant is one of the best investments you can make for your business. You don't want to take a chance on something that is as important as the finances for your company. It is always better to trust a professional in this area.
Step 8: Map Out a Schedule
By the time you get to this step, your business should have a solid foundation and your calendar should be starting to get booked with cleaning jobs! With commercial cleaning, most of your clients will often desire consistent cleaning and will ask to be put on a regular schedule. To stay organized, we recommend creating a schedule for your company.
Your schedule will be a quick way for you to see when you clean for each of your clients. The method that we noticed works best is using a monthly calendar. You can print out a calendar or use an electronic version. Once you have the calendar set up, you will want to add your clients to the days that you clean for them, whether that is weekly or biweekly.
By creating the calendar, you will be able to easily see what your availability currently is. If a potential client calls and asks if you are available to clean every other Tuesday, you will be able to provide an answer quickly by referring to your calendar. When a new client books a cleaning, you can quickly add them to your existing calendar. You can start a new calendar every month and add your current clients upfront. This will help your business stay organized and run smoothly!
If you follow the eight steps mentioned above, your commercial cleaning business will have a solid foundation and can provide you with a largely profitable revenue stream! Commercial cleaning businesses have relatively low overhead expenses and have unlimited amounts of growth opportunities available.
Frequently Asked Questions
What are the main differences between starting a commercial cleaning business and a residential cleaning business?
A commercial cleaning business solely cleans commercial buildings compared to a residential cleaning business that focuses on cleaning inside their clients' homes. Commercial cleaning businesses will often experience their clients booking more frequently than the clients of a residential cleaning business. Residential cleaning clients often upkeep the home in between cleaning sessions. However, there is less upkeep done in an office building since the staff members are focused on other tasks. There are also often more people consistently in an office building than a residential home.
Another difference between the two types of cleaning businesses is the amount of growth available for your business. For commercial cleaning, you can continue to clean for larger office buildings as the number of employees increases. Office buildings can get much larger in size than most homes.
Do I need to be bonded to start a commercial cleaning business?
It is always a smart investment to get bonded, whether you operate a commercial cleaning business or a residential cleaning business. Depending on your area, being bonded is often not a requirement for commercial cleaning businesses.
To determine if you want to make the investment of getting bonded at the beginning of your business, consider the type of office buildings that you are cleaning and how many cleaning professionals you are bringing to each cleaning job. If the office building you are cleaning has a lot of small, expensive items that would be easy for one of your cleaners to steal, then you want to stay on the safe side and get bonded in the beginning stages of your business.
You can never go wrong by getting bonded, especially if your budget allows room for you to do so. A bond acts as a contract between you, your client and the insurance company that issues the bond. In the scenario that a cleaning professional is found guilty of stealing from the client, the insurance company would then cover the cost to replace the item that was stolen. If your vision is to grow your business to a large organization, you should save time by getting bonded now!
To learn more on how to start your own cleaning business, check out my startup documents here.
Please note that the contents of this blog are for informational and entertainment purposes only and should not be construed as legal advice. Any action taken based on the information provided in this blog is solely at your own risk. Additionally, all images used in this blog are generated under the CC0 license of Creative Commons, which means they are free to use for any purpose without attribution.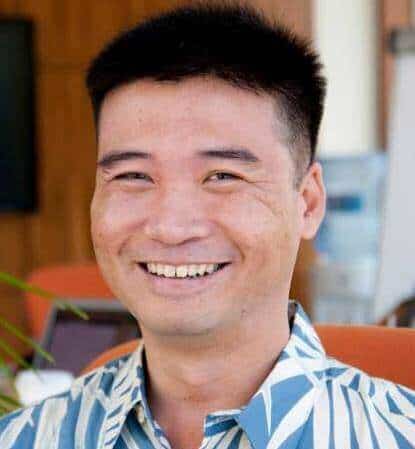 About the author. Entrepreneur and Cleaning Business Fan.
Hi! I am Shawn and I am a happy individual who happens to be an entrepreneur. I have owned several types of businesses in my life from a coffee shop to an import and export business to an online review business plus a few more and now I create online cleaning business resources for those interested in starting new ventures. It's demanding work but I love it. I do it for those passionate about their business and their goals. That's why when I meet a cleaning business owner, I see myself. I know how hard the struggle is to retain clients, find good employees and keep the business growing all while trying to stay competitive.
That's why I created Cleaning Business Boss: I want to help cleaning business owners like you build a thriving business that brings you endless joy and supports your ideal lifestyle.