For anyone who is debating on starting a new cleaning business, one of the first questions you may ask is often "Is starting a cleaning business a profitable venture?" One of the main reasons entrepreneurs start a new business is for financial opportunity! You want a business that will not only bring in a large income but will also have a large profit margin as well. We have outlined our reasons why a cleaning business is profitable.
A cleaning business can be extremely profitable. Cleaning businesses are profitable because cleaning services are in high demand. Cleaning businesses also offer a large number of growth opportunities. There are various types of cleaning you can complete. Lastly, cleaning businesses are profitable because it requires a low amount of overhead expenses.
Cleaning Services Are in High Demand
One of the main factors that make cleaning businesses profitable is the fact that cleaning services are in high demand in most areas. There is a wide range of people who are consistently seeking cleaning services. You can clean residential homes, commercial buildings, rental properties or clean for real estate agents.
Cleaning services being in high demand helps your business be profitable because you can charge a higher rate. If cleaning services are extremely sought after in your specific area, it is very likely that the competitive hourly rate is also higher in your area. If cleaning services weren't high in demand, then you would end up charging a lower hourly rate.
In the US, the average hourly rate for cleaning services is $25 to $40 per hour per cleaning professional. If cleaning services are in high demand in your area (like most), then you can charge on the higher level of the average hourly rate.
To find out the hourly rate for your own area, we always recommend calling around to 3 to 5 different cleaning companies near you and ask for their hourly rate. You want to make sure the companies you call have good reputations and reviews. If they won't provide their hourly rate, you can also ask for an estimate to clean your home.
By evaluating the rates you gather, this will give you a very clear understanding of what you can charge for your own cleaning services in this area. You also want to keep in mind that the average hourly rates for cleaning services is constantly increasing over the years as well. Cleaning businesses will only continue to become more and more profitable.
Check out this article to know how to provide estimates for your cleaning business.
Large Opportunity for Growth
The second factor that makes cleaning businesses profitable is a large amount of growth opportunity. If you are looking to grow your business into a large organization and increase your income, the growth opportunity for you is unlimited!
Since cleaning services are in high demand in most areas, that means there are large amounts of clients that are ready to book your services. If you continually book more new clients in your business, your income and profits will steadily increase as well.
If you are willing to hire additional cleaning professionals, you can accept as many new clients as you'd like! Once your current cleaning calendar is completely booked, you can hire an additional cleaning crew and add an extra cleaning calendar for your business. This will boost both the income and the profits for your business.
As you are starting your business, you can grow more quickly by using simple marketing strategies. We recommend offering referral programs to your current clients to encourage them to share your services with their friends and family. The best part about referral programs is the cost is low, which keeps more profits in your own pocket.
The opportunity for cleaning businesses is never shrinking! There is only more opportunity as time goes by and the demand for cleaning services increases. This means that your cleaning business can be as profitable as you'd like to make it.
Various Types of Cleaning Services
Another reason why cleaning businesses are profitable is the various types of cleaning services you can provide. Most cleaning businesses start by providing residential cleaning. However, as your business grows, you move on to other types like commercial cleaning.
Commercial cleaning will offer an even larger amount of profit opportunity for your cleaning business. When it comes to commercial cleaning, you will often be cleaning larger office buildings. These types of cleaning jobs are often more consistent since they will need to be cleaned generally once a week.
Since commercial buildings will need to be cleaned more consistently, these types of cleaning jobs are often more reliable than residential cleaning. You can set up contracts with your commercial cleaning clients, which will cover a certain rate and a certain time frame. The rates will often be much higher for commercial cleaning.
With there being various types of cleaning services you can provide, this also means there are endless amounts of clients who can book your services. You do not only have to book residential homes. You can also clean rental properties and new construction buildings. Real estate agents are also consistently looking for cleaning businesses.
Low Overhead Expenses
The ultimate factor in how profitable a cleaning business will be is the number of expenses your business has. If your business is bringing in large amounts of money and has a high number of expenses, then your business will not be very profitable.
The benefit of starting a cleaning business is cleaning businesses don't have as much overhead as many other business ideas will have. Your main expenses will be your business license, business insurance, cleaning supplies and gas for your form of transportation (to get to your cleaning jobs).
When new business owners first start their cleaning business, they often also use their own car to get around to cleaning jobs. This prevents you from having to purchase any extra transportation. Plus, you can write off the miles that you use to get to your cleaning jobs as a business expense when you complete your business taxes.
Unlike other business ideas, you don't have to rent a commercial building right away for a cleaning business. Since you will be at your cleaning jobs, you won't need a building until your business has grown significantly and has a larger staff. You also don't have to hire additional cleaning professionals until your business has grown and your cleaning calendar is booked.
As your business is in the early stages, you can keep your expenses low by having a lower amount of insurance coverage. Once you hire additional help and your business has grown, you can easily increase your coverage by reaching out to your insurance company. You can also keep more of your profits by shopping around for your business insurance (by getting various quotes from insurance companies).
There are ways you can keep your expenses lower by looking for deals on your cleaning supplies. If you shop for your cleaning supplies at your local discount store, you can often find name brand cleaning supplies for significantly cheaper than other stores. You can also keep an eye out for places where gas will be cheaper.
Ultimately, starting a cleaning business is an incredibly profitable venture. It requires low startup costs and can be grown easily through simple marketing strategies. With cleaning services being in high demand, your cleaning business is sure to be financially rewarding!
Wondering what are the licenses for your cleaning business? Visit our article here.
Frequently Asked Questions
How much should I charge a new client to clean their home?
The amount you should charge a new client will depend on the size of their home and how long it takes you to complete the cleaning. You will ultimately be taking the number of hours it takes you to clean their home and multiply that by your hourly rate.
Before you arrive at their home to clean, we recommend asking the new client details about their home. You should ask how many bedrooms, bathrooms and if you'll be cleaning inside kitchen appliances. This will give you a better idea of how long cleaning their home will take. Read more about offering an estimate to your potential clients here.
Do I need to hire an additional cleaning professional for my new cleaning business?
No, you are not required to hire another cleaning professional as you first start your cleaning business. While you are in the stage of growing your business and finding new clients, you can complete cleaning jobs on your own.
However, as your business grows and you start booking larger cleaning jobs, we do recommend hiring an extra cleaning professional to help you with jobs. A large benefit of hiring extra help is you can accept more clients and earn more income for your business.
Do I need to purchase business insurance for my cleaning business?
Yes, cleaning businesses need business insurance. In some states, you will be required to show proof of your business insurance before you can apply to get your business license. Even if it's not required in your state, you do not want to take the chance of not having insurance.
When you are cleaning homes or buildings for your clients, they are trusting you with their property and prized possessions. If you do not have insurance, you can be personally responsible for any damages that may happen when you are cleaning for your clients.
To learn more on how to start your own cleaning business, check out my startup documents here.
Please note that the contents of this blog are for informational and entertainment purposes only and should not be construed as legal advice. Any action taken based on the information provided in this blog is solely at your own risk. Additionally, all images used in this blog are generated under the CC0 license of Creative Commons, which means they are free to use for any purpose without attribution.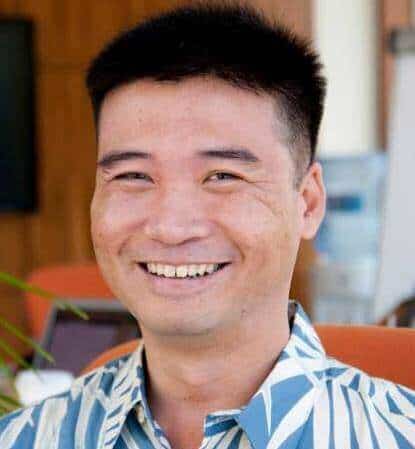 About the author. Entrepreneur and Cleaning Business Fan.
Hi! I am Shawn and I am a happy individual who happens to be an entrepreneur. I have owned several types of businesses in my life from a coffee shop to an import and export business to an online review business plus a few more and now I create online cleaning business resources for those interested in starting new ventures. It's demanding work but I love it. I do it for those passionate about their business and their goals. That's why when I meet a cleaning business owner, I see myself. I know how hard the struggle is to retain clients, find good employees and keep the business growing all while trying to stay competitive.
That's why I created Cleaning Business Boss: I want to help cleaning business owners like you build a thriving business that brings you endless joy and supports your ideal lifestyle.