If you are just getting started gaining business for your commercial cleaning company, it is easy to get confused about pricing. There is a lot of mixed information out there about how much you should charge clients to clean their offices or other spaces. The reason that estimates seem to vary so much is that there are many ways that you can go about arriving at your numbers depending on your business in particular, the area that you live in, and how long you have been in business. It is up to you to decide what method makes sense for your company to attract clients while making sure your business is profitable. Above all, the amount that you pay your employees will dictate exactly how much you charge as that will make up a large portion of the cost.
Some of the main methods that cleaning companies use to come up with their pricing are: Hourly Rates, Flat Rates, By Consultation, By Square Foot.
For reference, there are ranges that the prices for these methods usually fall between. Commercial cleaning companies charge anywhere from $30 t0 $35 per cleaner per hour, depending on factors like experience and thoroughness, region, or target client. For a flat rate, you can calculate that same number and apply it regularly by providing the same services for the same amount of time to each client. Consultations are not so easily estimated beforehand because the situation dictates the amount. As for Charging per square foot, the price can range anywhere from $.05 to $.20 depending on the same factors as that of hourly rates.
Below, I will explain how each of these methods works and when it makes sense to use them.
Hourly Rates
An hourly rate, as you can probably imagine, is when a company has a set amount of money that they charge for every hour of labor that they provide. The benefits of this method are that it works smoothly in most situations and is flexible. What you will have to keep in mind is the number of employees that you put on a job versus the amount of labor that needs to be done. If you have 4 people for one small office, the work will get done in fewer hours for a smaller amount of pay, and those 4 will have to split the earnings. On the other hand, just one employee for a large space will generate more cash but will be inefficient and not fair to the client. So striking that balance depending on the space is vital.
A helpful way to further ensure that you are accurately charging for your time and work is to make a list of all of the services that you will perform at the site, estimating how long each one will take. Then, add up how much time total the job will take and charge what you believe is fair for the amount of work.
Check out this article to know the license you need in starting your cleaning business.
Flat Rates
When charging a flat rate, a company will give their client one total number that they will charge for a job. There are a few factors that you can base this number on. Again, the number of employees and how much you are paying them is key. Also, the size of the space and how much work needs to be done are a large part of this decision. Charging a flat rate is easiest if you have very similar clients from job to job, such as office spaces of the same size with the same services offered. That way you will not have to come up with brand new numbers for every job, you will just have to adjust the same number for the slight differences in what each client needs.
By Consultation
As I hinted at above, when your company cleans lots of different types of spaces or offers lots of different services, it will be necessary to charge different fees for all of your clients based on the job. If this is the case, you will want to meet with the client ahead of time, see the space, ask what their expectations are, and plan accordingly before you give them your estimate. That way, you can have an idea of how long the job will take and how many employees will work on it so that you can charge an amount that is fair to the customer and to your workers. It will also allow you the flexibility to adjust, giving you more freedom to tailor the payments to be more precise and accurate to the situation. You should definitely have a detailed analysis of how you arrive at your final fee, however, or else clients may think that the numbers are arbitrary or unnecessarily high.
By Square Foot
Charging a fee per square foot of a space is another way that you can determine what to charge a client. What is nice about using the square footage as a measure for the charge is that there is no uncertainty. Clients might be wary of agreeing to an hourly rate because they do not necessarily know how long the job takes versus what you say it takes. With square footage, there is a fixed number, given to you by the client, so you can easily calculate how much they will pay from the start.
What are the cost of starting a cleaning business? Check out this article to know the answer.
Special Offers and Deals
Sometimes, charging a customer isn't as simple as adding the time or the square footage plus your rate. You may want to sign a long term contract with a customer and give them a special deal, or you might want to try gaining new business by offering promotional rates for limited times or first-time customers. If you have loyal customers who have your company clean on a weekly or monthly basis consistently, you can incentivize keeping your services by decreasing your prices after a certain number of times that they hire you. With this, whatever method of pricing that you usually choose you can adjust slightly without much effort. Additionally, if you are trying to find new customers, offering a discounted rate for the first cleaning is the perfect way to encourage them to choose your service over your competitors. For example, if you charge by an hourly rate, you can offer the first hour or half-hour for free for your first few visits. Or you can offer %15 off of what your normal flat rate would be for a first visit. This will pay off in the end when you have a new client who is giving you consistent work.
Frequently Asked Questions
What are the recurring expenses for a commercial cleaning business?
While there usually are not too many big costs associated with running a commercial cleaning business long-term, there are a few expenses that you will need to factor in when coming up with your rates and estimates. The biggest cost is supplies. Some of these costs will not come around very often, such as when you need to replace longer-lasting items like vacuum cleaners. Others like soaps, sprays, sponges, etc. will be a more common expense. When you are starting out, pay attention to how long it takes to run out of these items so that you can figure in the frequency of the purchases to your overall budget.
How do I charge for special services that aren't included in the overall cost of the job?
Sometimes, clients will want you to do tasks that do not have to happen weekly or monthly, but every season or year. One example is carpet cleaning, which is usually more involved than simply vacuuming. It is up to you which of these types of services you want to offer, but you can usually stick to the same method you use for cleaning the buildings as a whole. To continue the carpet cleaning example, you can charge for each square foot of carpet that you clean then add that to the overall cost of the visit. Or, you can figure out how much longer the job will take if you add the time of cleaning the carpet, then simply adjust your hourly rate.
How do I choose my target market for my cleaning business?
Since your business is likely pretty new, do not start out pursuing larger companies that probably already have established relationships with cleaning businesses. Instead, look for businesses that are new, are moving buildings, or are just smaller since they are probably going to need a cleaning service in the near future. If you have a niche like cleaning certain kinds of equipment, you will obviously need to look for businesses that can benefit from those particular services. For example, if you clean kitchen equipment, a cafe or small restaurant is a good target when you are looking for clients.
To learn more on how to start your own cleaning business, check out my startup documents here.
Please note that the contents of this blog are for informational and entertainment purposes only and should not be construed as legal advice. Any action taken based on the information provided in this blog is solely at your own risk. Additionally, all images used in this blog are generated under the CC0 license of Creative Commons, which means they are free to use for any purpose without attribution.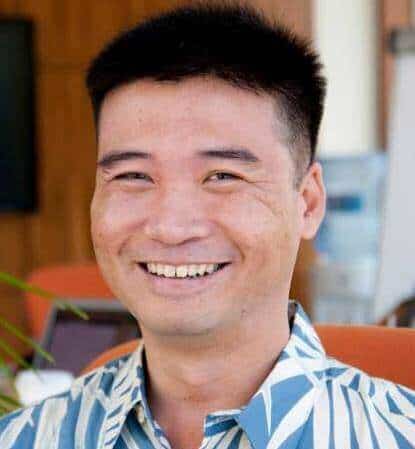 About the author. Entrepreneur and Cleaning Business Fan.
Hi! I am Shawn and I am a happy individual who happens to be an entrepreneur. I have owned several types of businesses in my life from a coffee shop to an import and export business to an online review business plus a few more and now I create online cleaning business resources for those interested in starting new ventures. It's demanding work but I love it. I do it for those passionate about their business and their goals. That's why when I meet a cleaning business owner, I see myself. I know how hard the struggle is to retain clients, find good employees and keep the business growing all while trying to stay competitive.
That's why I created Cleaning Business Boss: I want to help cleaning business owners like you build a thriving business that brings you endless joy and supports your ideal lifestyle.