The hardest task to complete is getting clients to build your business.  Clients are needed to keep the business operating and to become profitable.  You want to gain your clients as quickly as possible, and this can be a challenge if you do not have a lot of time available, especially in the beginning stages. 
How can you get cleaning business clients fast?  To do so, you will want to get good at networking, use social media, and by keeping the customer's needs in mind.
Understanding these three areas to build your clients, will not only help you build your business.  It will also help you to save money and time with the methods you are now using to advertise.
Networking
You will want to get really good at networking while creating your client base for your cleaning business.  Networking is one of the top ways to gain clients.  You will want to network with businesses and your community.
So how do you network with a business? Simple, what can you offer to that business for sending you referrals?  How can you and another business(es) partner together?  This can be something as simple as for every customer they refer, maybe you could give them a percentage off their cleaning service.  You may also decide to give them a free cleaning service for every three to five referrals and so forth.   
Make sure you are networking together with these businesses to help them as they help you.  Ask them if you can leave business cards at their facility and if they agree to, ask if you could take some of their cards.  You can also take some of their promotional flyers to put on the table or counter in the waiting area of your business. 
Another great way to network is to get involved with the community.  You can do this by keeping up with the local events and joining local community groups.  The more you are involved, the more you are able to get your name out in the area.   
An example of this would be to sponsor the local high school sporting event, or having a booth at the local festival. You could even put a billboard advertising your services on the fence of the school. If you decide to sponsor the local little league team, you will have your business on their uniforms. 
The easiest and most important way to network is through family and friends.  Your family and friends should play a huge role in your success as they will support you.  Make sure they are aware of your promotions and deals.  You can also give them a few of your business cards for them to pass out when they come across someone who may be looking for your services.
Check out this article to know what are the best cleaning business forums.
Social Media
Social media is the best way to get your business advertised.  Why is this so?  It does not matter where you go, a coffee shop, a restaurant, the mechanic shop, or just about any sort of event or function, you will see most people on their mobile devices.  Most people have social media platforms and use social media for work and personal usage. 
The best part about using social media, you do not have to use paper or ink to print flyers that might get tossed aside, thrown away, or even taken by the wind.  It is free to use for small business unless you want to boost a post to reach more people for a small fee. 
According to data reportal, more than half of all people on Earth use social media.  So what are the social media platforms and how many are there? There are a total of sixteen social media platforms that you can use to your advantage.  However, FaceBook holds the record for the world's most widely used social media platform. 
I am personally only familiar with a couple of social media platforms.  I know that Facebook allows individuals to ask for recommendations for services.  I also know that Facebook allows you to create a personal page, a business page, a group page, and even allows you to join other groups.  
These groups are very easy to use.  For example, I moved to a new area a little over a year ago and I decided to join a few groups in the area in which I live.  This helps me with promotions and deals the local businesses are offering.  In return, I can promote my business in them as well.   
Instagram is another social media platform, which allows you to keep your personal page and switch it to a business page.  If you decide you no longer need the business page, you can always switch it back to your personal page and be able to not lose any of your content. 
Another important thing to remember with social media is to use hashtags. Hashtags are great to use for your cleaning business because you can search the social media platforms for specific things.  For example, if you are having a promotion for a spring cleaning you might use one or more hashtags: #springcleaning, #cleaningservice, and #sparklingcleanforspring. 
You can never have enough hashtags.  These hashtags will help as you grow your business.
Check out this article to know what makes a great name for your cleaning business.
Customer's Needs
Keep the customer's needs in mind throughout the entire process.  Is the customer an organization or an individual person? What kind of services is the customer looking for?  
Think of all the tasks that must be completed in a day's work within an organization.  What types of organizations should you target?  I would recommend real estate and property management companies as a starting point.  They are always selling or renting homes and apartments and may need a little help with a quick or big clean up.    
As a person who has house shopped and has looked for places each time I moved, I hated having to clean a place before I could move into my new little home. The benefit of helping real estate or property management companies is that you are helping these companies to give top-notch service to their tenants.  In return, you are giving top-notch service to these companies to help them sell or rent out a home or apartment, which can turn into a referral for your business.    
You can give your amazing services to more than just real estate or property managers.  Think of local businesses, drive around the area, look at their business from the outside.  If the outside windows are nasty, they may just not have the tools that are needed to clean the windows. Go inside that business and introduce yourself and leave your business card.   
The same applies to a church or a school. However, schools usually have a staff of janitors.  
You are probably wondering, how do I get the attention of an individual person?  Simple, think of how busy families are these days.  Working crazy hours all day, barely having time to spend time with their families at the end of the day, and weekends seem like there is not enough time to handle household chores and taking the family for an outing at least once a week.   
What if you offered them a package deal? Everyone loves deals and getting the most for their money.  For example, you could have a package deal that would be considered a holiday cheer that gives them a 15% discount when they include window cleaning, or steam cleaning the floors.   During the holidays, not only are families handling their normal daily routines, but they are also adding extra stops to their calendar, such as school plays, holiday dinner shopping, holiday gift shopping, etc.   
Think of how offering your customer a holiday cheer package would help that individual get their house top-notched cleaned and ready for family gatherings.  You will save that client time and give them peace of mind with this offer.   
You can create different packages for different events.  Events may include birthday parties, holiday parties, newborn baby coming home, spring cleaning, and more. When you create your promotional packages, remember to keep your targeted audience in mind. 
Frequently Asked Questions
Is there anything else that can help me get clients for my cleaning business? 
Yes, there are a couple of other things you can do to help you build clients.  You could set up a referral program or a customer loyalty program.  Advertising can also be a huge help with building your clients quickly for your business.  Keep the advertising simple, this will save you time and money in the long run. 
What is an important trait that my business should have to gain more customers? 
You will want you and your team to be professional, friendly, and mindful of your clients.  A simple tip that would show how mindful your business is would be to give your services during the day.  This will eliminate the light needed because you can use sunlight.  This saves them money, makes them satisfied, and gets you referrals.
To learn more on how to start your own cleaning business, check out my startup documents here.
Please note that the contents of this blog are for informational and entertainment purposes only and should not be construed as legal advice. Any action taken based on the information provided in this blog is solely at your own risk. Additionally, all images used in this blog are generated under the CC0 license of Creative Commons, which means they are free to use for any purpose without attribution.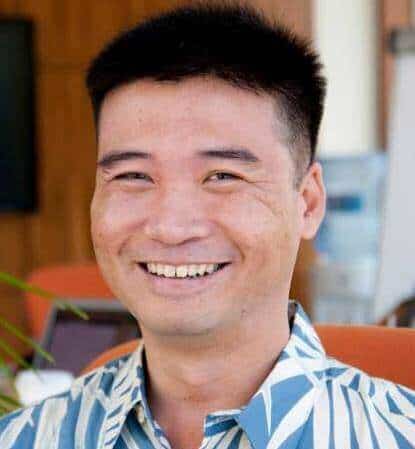 About the author. Entrepreneur and Cleaning Business Fan.
Hi! I am Shawn and I am a happy individual who happens to be an entrepreneur. I have owned several types of businesses in my life from a coffee shop to an import and export business to an online review business plus a few more and now I create online cleaning business resources for those interested in starting new ventures. It's demanding work but I love it. I do it for those passionate about their business and their goals. That's why when I meet a cleaning business owner, I see myself. I know how hard the struggle is to retain clients, find good employees and keep the business growing all while trying to stay competitive.
That's why I created Cleaning Business Boss: I want to help cleaning business owners like you build a thriving business that brings you endless joy and supports your ideal lifestyle.