One of the most important things to think about before you start your cleaning business is what types of cleaning services you want to offer. Of course, this all needs to align not only with your business plan but also with the demand in your area.
In general, the two main types of cleaning services are one-time services and repeated business (ongoing). You can definitely offer both of these as part of your cleaning business.
One-time Services
This type includes customers who would want you to come in once for a specific type of cleaning. It could include the following:
Spring cleaning

Rental cleaning (move-in and move-out)

Carpet cleaning
Spring cleaning
Can vary greatly depending on your customer and his/her needs. They may want you to come for a couple of hours and do a deep clean, very similar to a rental clean, but their furniture and valuables will still be inside the house.
It can include things like:
Carpet deep clean

Dusting

Mopping

Vacuuming

Bathroom and shower clean

Garage clean
Rental cleaning (move-in/move-out)
It can often be a lot easier than a spring clean, given that the house is empty of furniture. Generally, a real estate company would require dusting and cleaning of the insides of cabinets, skirting boards, refrigerator and freezer, and sometimes even the backyard.
It is important when offering rental cleaning to specify if you offer backyard cleaning and/or carpet cleaning.
In some cases, you may be provided with a list from the real estate agent stating everything that will need to be done. If there are any tasks on this list you are not happy to do, be open and honest with your client, or offer those services as an add-on to your quote.
Carpet cleaning
Services can be requested as a regular one-time-a-year service, or when the carpet is in need of a deep clean due to stains. For this service, you will need to own a good carpet cleaner. Generally, you would base your quote on the number of rooms needing carpet cleaning.
Check out this article to know how much money do you need to start a cleaning business.
Ongoing Services
These services often include families and households where they would need a cleaner to come in once a week, once every two weeks, or monthly. You would set up a quote based on their needs and what they would want you to do when you are there.
The type of services here can vary greatly. These are some common tasks your client may ask for:
Dusting and vacuuming

Bathroom and shower clean

Carpet cleaning

Laundry

Upholstery

Garage clean

Car cleaning (rare but can happen)

Dishwashing
For these services, it is very important to establish a good, close and honest relationship with your ongoing client, as you will naturally see them regularly, and you want to keep them as a client, not risking them hiring someone else to do their regular cleaning.
It will get easier to get to know the house and how long the cleaning tasks will take the more often you go there. For the first time, however, make sure you both agree on a list of tasks and stick to those tasks to ensure you hit the mark.
Ongoing services can also be offered by real estate companies if you contact them and offer to do their move-in and move-out cleaning for their tenants. They will in return offer your services to the tenant, and they can rest assured that you will match your services to what the real estate company requires.
Offering your services
It can at times be a good thing to come and visit your client before your appointment to get an idea of what needs to be done beforehand. This may also help you come up with a more accurate quote. If you are not able to come and visit, or if your client prefers you not to, you can always request pictures of the house to better gauge what will need to be done, and how long it would take you to do it.
When advertising your services, it is important to be very clear on what type of service you offer, and what exactly is included in the price. For anything which is not automatically included, have a separate space for add-ons. You don't want a potential client to walk away before getting a quote just because you didn't mention carpet cleaning anywhere, as an example.
It may look something like this:
Move-in/Move-out services
Includes:
Carpet deep clean

Dusting

Mopping

Vacuuming

Bathroom and shower clean
Add-ons:
Cleaning of cupboard and drawers

Garage and backyard basic clean
If you are not able to put accurate prices on the website or poster, specify what the quote will depend on, such as the number of rooms, number of cupboards, and number of toilets/bathrooms. A client will understand that it would cost more to have you clean three bathrooms compared to just one or two.
To know how you can start a cleaning business in six steps, check out this article here.
The benefits of an ongoing client
For ongoing services, you can often offer a cheaper price if the client books a number of appointments in advance. This is both good for them (knowing their house will be cleaned on a certain date), and for you (knowing you will get paid on those dates).
Again, make sure you specify what you do, and what you will not do, to ensure you don't encounter any misunderstandings or unexpected issues. An ongoing client is very valuable to your business as it means a guaranteed job you don't need to hunt for.
The goal should be to get as many recurring weekly, bi-weekly, and monthly customers as possible. These customers tend to be more profitable over the long term than, say, a one-time client. The more often you can go there to clean, the better again. This is why a good relationship with your client is ideal.
It would also require less thinking and stressing for you as you get to know your client and their home, knowing exactly what needs to be done, and how long it will take you.
To learn more on how to start your own cleaning business, check out my startup documents here.
Please note that the contents of this blog are for informational and entertainment purposes only and should not be construed as legal advice. Any action taken based on the information provided in this blog is solely at your own risk. Additionally, all images used in this blog are generated under the CC0 license of Creative Commons, which means they are free to use for any purpose without attribution.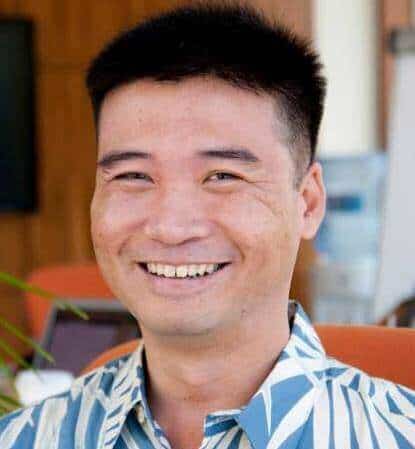 About the author. Entrepreneur and Cleaning Business Fan.
Hi! I am Shawn and I am a happy individual who happens to be an entrepreneur. I have owned several types of businesses in my life from a coffee shop to an import and export business to an online review business plus a few more and now I create online cleaning business resources for those interested in starting new ventures. It's demanding work but I love it. I do it for those passionate about their business and their goals. That's why when I meet a cleaning business owner, I see myself. I know how hard the struggle is to retain clients, find good employees and keep the business growing all while trying to stay competitive.
That's why I created Cleaning Business Boss: I want to help cleaning business owners like you build a thriving business that brings you endless joy and supports your ideal lifestyle.