After you open your cleaning business, one of the first things you need to do is purchase your cleaning supplies. This is not a task to take lightly! Ensuring that you have the right supplies will be vital for the success of your business. By purchasing the right cleaning supplies, you will be able to provide higher quality cleaning and increase your chances of having repeat customers. To help you ensure you have the supplies you need, we have gathered our top 30 favorite products for the ultimate cleaning supplies checklist.
Carrying Cleaning Caddy

All-Purpose Spray Cleaner

Bathroom Cleaner

Glass Cleaner

Multi-Surface Cleaner

Stainless Steel and Granite Cleaner

Furniture Polish

Hardwood Floor Cleaner

Oven Cleaner

White Distilled Vinegar

Carpet Odor Eliminator

Fabric Softener Sheets

Microfiber Cleaning Cloths

Magic Eraser Sponges

Steel Wool Soap Pads

Non-Scratch Sponges

Mop

Multi-Purpose Bucket

Vacuum

Broom with Dustpan

Work Apron

Protective Gloves

Shoe Covers

Knee Pads

Wringer Mop Bucket

Window Kit

Commercial Mop

Commercial Broom

Janitorial Cart

Floor Machine
Our ultimate cleaning supplies checklist will begin with the essential, standard items you will need to purchase as you start your cleaning business. These items will be needed for cleaning residential homes, rental properties, and small offices. These items will get your business started off to a great start and are more on the inexpensive side.
The first item you should shop for is a carrying caddy. No matter what type of cleaning you are competing, this item is a necessity. Even the easiest cleaning jobs will require a carrying caddy to hold all your cleaning supplies! When you are shopping for your cleaning caddy, it is important to ensure it will carry all the supplies you plan on regularly using. We love the Rubbermaid Commercial Deluxe Carrying Caddy because you can count on the quality!
In our opinion, there is no cleaner you will use more frequently than your all-purpose spray cleaner. You will go through this product the most! We recommend buying refill bottles in bulk to cut down on costs. You can use an all-purpose spray cleaner for wiping down counters, cleaning cupboards or wiping down walls. If you run out of a specific cleaner like bathroom cleaner, you can use your all-purpose cleaner as a substitute. Our go-to is Lysol All Purpose Cleaner. It is worth purchasing the name brand for this product! Generic all-purpose cleaners may not get the job done as well as Lysol can.
If you are focusing on residential cleaning, a good bathroom cleaner is not a product you want to skip on purchasing. By having a specific cleaner for bathrooms, you are more likely to remove tough spots like possible mildew in the shower. This product can come in handy for most cleaning jobs since you can also use bathroom cleaner for toilets. Our favorite bathroom cleaner is Scrubbing Bubbles Foaming Bathroom Cleaner since it has proven to get showers cleaner than other products.
Glass cleaner is another product that you will use on nearly every cleaning job, especially if you're doing residential cleaning. Although you can use a mixture of water and vinegar to clean glass, there are some spots on glass that come out better by using Windex Glass Cleaner. Another thing we love about Windex is it helps the glass come out streak free. We trust Windex to get the glass in a home as clean as possible.
The next important part of your cleaning checklist is a multi-surface cleaner that comes in a large container and is not a spray bottle. Our go-to for this product is the classic Pine-Sol Multi-Surface Cleaner. The best part about Pine-Sol is the smell it leaves behind. A room truly smells clean once you've used Pine-Sol. One thing to keep in mind about using a multi-surface cleaner is you can also use it as a substitute for other specific cleaners. If you don't have a floor cleaner, mixing a few tablespoons of your multi-surface cleaner with water makes an excellent option that will still get the floor spotless!
If you are completing residential cleaning, you will need stainless steel and granite cleaner. If you are focusing on commercial cleaning, you most likely won't need to add this to your checklist. There will frequently be stainless steel appliances or granite counters in homes. By having a specific cleaner for these surfaces, you will get a better clean and protect the quality of the granite or stainless steel. If you clean granite with an all-purpose spray cleaner, you will often leave behind a lot of streaks and it won't look truly clean. Our personal favorite is using Formula 409 Stone and Steel Cleaner, which you can use for both stainless steel and granite.
Whether you are cleaning residential homes or office spaces, furniture polish will come in handy. In homes, you will often use it for a variety of furniture. Offices will also have wooden bookcases or desks that will really shine with furniture polish. The furniture polish we use for our own cleaning jobs is Pledge Lemon Enhancing Polish. We love the fresh lemon scent it leaves behind after our cleaning. Trust us when we say that your clients will notice when a pleasant scent is left behind!
Another item that you need to invest in (if you're doing residential cleaning) is hardwood floor cleaner. It can also be beneficial for commercial cleaning. Although you may not use it as frequently for commercial cleaning, some office buildings may have hardwood floors. Hardwood floor cleaner gives floors a shine that will stand out in the eyes of your clients. It takes cleaning to the next level. The product we trust for our clients' hardwood floors is the Weiman Hardwood Floor Cleaner.
Check out this article to know the top 14 supplies and equipment for your startup cleaning business.
Oven cleaner is an item we recommend having available for your cleaning jobs. If you are cleaning homes that are currently lived in or commercial cleaning, you may not use oven cleaner often. However, if you are focusing more on rentals or move out cleaning, you will use oven cleaner regularly. Since ovens can be difficult areas to clean, it is important to purchase the right oven cleaner. If you purchase a generic or low-cost oven cleaner, you can still have a difficult time removing residue in the bottom of the oven. You may think you're cutting costs by using a generic brand, but you will end up using more product and having to purchase oven cleaner frequently. This will increase your costs. We always trust Easy-Off Profession Fume Free Max Oven Cleaner. The fume-free version makes cleaning a lot more breathable for the cleaner as well for those who have a difficult time using the original version.
White distilled vinegar might not be an item you're expecting to see on the ultimate cleaning supplies checklist, but it can come in handy for multiple occasions! As we mentioned previously, you can mix white vinegar with water to create a natural glass cleaner. It can also be used with baking soda to create a natural multi-purpose cleaner. Especially with the low cost, you can't go wrong by having white distilled vinegar available for your cleaning jobs. We use Heinz White Distilled Vinegar, but any brand of vinegar will work well for cleaning.
Having a carpet odor eliminator on hand is beneficial for both residential and commercial cleaning. If a room has any sort of negative odor, you can easily freshen up the space by sprinkling your carpet odor eliminator on the carpet before you vacuum. The Arm & Hammer Extra Strength Carpet Odor Eliminator leaves behind a long-lasting scent that can be noticed up to 24 hours after the cleaning has been done! A carpet odor eliminator especially comes in handy if you are doing residential cleaning and have clients that have pets. It will eliminate the tough odors that come along with having indoor pets.
Fabric softener sheets may be another item you wouldn't expect to see in a cleaning supplies checklist, but there are some situations when these will come in handy! If you are doing residential cleaning or rental properties, you want to have these on hand. Fabric softener sheets work miracles when it comes to getting hard water off surfaces like glass in a shower. We personally use Bounce Fabric Softener Sheets, but the brand is less important when it comes to this specific item. If your budget it low, you can get fabric softener sheets at a discount store that will still work well with removing hard water spots.
After you purchase the right chemicals, you will need the right cloths to get a space clean. Microfiber cleaning cloths work for a variety of surfaces. This is an item you will use consistently on every cleaning job. We love the Amazon Basics Microfiber Cleaning Cloths (24 pack). These cloths work well and are not expensive! The nice part about it being a 24 pack is there are enough cloths to get you started as you begin your business.
You may not use magic eraser sponges for every cleaning job, but you can never go wrong by having them available for the tough to remove spots. Mr. Clean Magic Eraser Extra Durable Scrubber and Cleaning Sponges truly work magic on a variety of marks that are hard to get off. This includes marks on walls, cupboards or on appliances. From our own experience, you will use these more frequently in residential cleaning than you will in commercial cleaning.
Like magic eraser sponges, steel wool soap pads are beneficial to remove a variety of hard to remove spots. You won't use these at every cleaning job, but there are situations when you will wish you had them. The rough material and soap in the pad can remove almost any marks, including rust. One thing to keep in mind is due to the rough material with the steel wool, it can scratch some surfaces. We recommend starting out by applying the pad gently in a small area to see how the surface works with the steel wool pads. We purchase the S.O.S. Steel Wool Soap Pads in the 10 packs.
Non-scratch sponges are essential for any type of cleaning and will be used for cleaning a variety of areas. These sponges are our go-to item to use to clean ovens! You can also use them for refrigerators, showers or counters. If you're cleaning homes that are lived in, you will also want these for cleaning dishes. We personally love the Scotch-Brite Scrub Dots Non-Scratch Scrub Sponges. One nice factor about these is you can wash them in a washing machine to extend the life of the sponges! This will help you cut down on costs.
You will use a mop at every cleaning job no matter what type of cleaning you are doing! We love the Libman Wonder Mop Kit. One great thing about this mop is you can purchase refills and change the bottom without having to purchase an entire new mop, which cuts down on costs. This mop can be used for tile or hardwood floors, depending on what type of cleaner you are using. This specific mop does an excellent job of getting floors spotless! It is important to have a mop that will be easy to twist and rinse out. We have previously purchased a lower quality mop that made it difficult to rinse and keep the mop clean. We learned the lesson that spending more on a more convenient mop is worth it!
After you purchase a mop, you will need a way to rinse out your mop as it builds up with dirt. A multi-purpose bucket comes in handy for cleaning floors. We love the Quickie EZ-Glide Multi-Purpose 5-Gallon Bucket on Wheels because the wheels make it easy to move around with you as you're cleaning a floor. The size of this bucket also works well for cleaning floors. You can use a bucket for a variety of other tasks as well, like when you want to be able to easily rinse out a cloth you are using for cleaning walls.
A vacuum may seem like an obvious necessity when it comes to cleaning supplies, but you want to make sure you get a vacuum that is going to work best for cleaning jobs. This is not an item on the list that you want to purchase solely based on price. It is worth investing in a higher quality vacuum. We recommend investing in a bagless vacuum since you will be emptying it often while cleaning for your clients. We are big believers in the Bissell Cleanview Upright Bagless Vacuum Cleaner. This vacuum will pick up any items on the floor! It is reliable. We won't purchase any other vacuum other than this one because we believe in it that much!
When shopping for cleaning supplies, you won't want to forget a broom and dustpan. We love the Angle Broom with Dustpan, Dustpan Snaps on Broom Handles because it comes with both the broom and dustpan at a fair cost. We also love when the dustpan snaps onto the broom. This comes in handy when you are carrying all your supplies into your cleaning space! The bristles on this broom also make it easy to get all the items up from your floor.
When you are cleaning for your clients, you want to be as time-efficient as possible. By investing in a work apron, you will have a place to keep the items you will need consistently without having to walk back to get them, which will save you time. A work apron also protects the front of your clothes from getting stained, which can happen frequently while on difficult cleaning jobs. Our personal favorite apron is the NoCry Professional Canvas Work Apron because of all the pockets it comes with!
When you are doing a professional cleaning, you will be working with a wide variety of chemicals. Some of these cleaning chemicals can be rough on your hands. We recommend always using protective gloves. By wearing gloves, you will also protect yourself from some of the germs you can pick up at a cleaning job. Gloves keep you safe and sanitary. Our favorite gloves are the UXglove Chemical Resistant Gloves because they still allow you to easily complete tasks like washing dishes. These gloves are waterproof and reusable, so you won't have to consistently spend money on more gloves.
For commercial cleaning, we recommend investing in shoe covers. If you are only doing residential cleaning, you will want to check with each client as some clients will ask you to remove your shoes before entering the home. However, if you are doing construction cleaning, shoe covers will be an essential tool to have. With all the leftover debris, shoe covers allow you to protect your footwear from getting covered in sawdust or ruined with harsh chemicals. We have found it is most cost-effective to use disposable shoe covers because you can buy a large quantity at a low cost and you may not need them on every job.
Check out this article to know the top five cargo vans for your cleaning business.
All it takes is cleaning one hardwood floor by hand to realize investing in knee pads is a smart choice! Cleaning often requires you to bend down and move around on hard surfaces. Doing this for hours can be hard on your knees! You can protect your knees by wearing knee pads. We love the NoCry Home & Gardening Knee Pads because they provide padding without being too bulky and can be adjusted.
The second part of our ultimate cleaning supplies checklist includes items you may want to invest in as your company and budget for supplies have expanded since these items are more expensive than the previous items listed. We recommend considering these items when your business has grown to at least 10 employees and you are cleaning large office buildings.
As you start to clean larger spaces like office buildings with 2 or more floors, you will want to invest in a more commercial size bucket for your mop. We recommend the Amazon Basics Side Press Wringer Combo. This bucket is also on wheels, like our last one. The difference in this one is it has a press that allows you to easily wring out water. It also holds more liquid, which comes in handy for cleaning larger spaces.
As your business grows and your budget for expenses isn't as tight, you want to start investing in products that will allow you to complete tasks quickly. An example of this is a window cleaning kit. This will allow you to clean a window quickly and efficiently. Our favorite is the Unger Professional Microfiber Window Combo.
As you begin cleaning larger spaces, you will want to invest in a mop that will reach a larger area with one movement. We love the Nine Forty Commercial Looped End Wet Mop Head because the handle is adjustable and can be extended. This will help you mop a larger space in less time! This type of mop also works great if you have a wringer mop bucket as we mentioned above.
Investing in a commercial broom is like the commercial mop we previously discussed. A commercial broom will allow you to clean a larger space in less time. This type of broom will come in handy when you are cleaning large office spaces. A commercial broom is also great for construction type cleaning since it will pick up sawdust better than a lower end broom. Our personal pick for a commercial broom is the Libman Wide Commercial Angle Broom.
To help your business continue to grow, you want to consider investing in a cart that will allow you to carry a larger number of items than an apron would. If you are cleaning office buildings that have multiple floors, then a cart is truly a must for you! Our favorite cart is the Rubbermaid Commercial Traditional Janitorial 3-Shelf Cart. We love this specific cart because it gives you plenty of room to keep cleaning supplies as you move around a space. It also comes with a vinyl bag on the side that can hold towels.
Once your business has grown and you're cleaning larger office buildings, we recommend investing in a floor machine. You may have clients that prefer their floor be buffed. By investing in a commercial type floor buffer, you will be able to buff a large floor more quickly. We love the Oreck Commercial Orbiter Floor Machine. One great part about this floor machine is it has a 50-foot power cord, allowing you to clean a large space easily without having to unplug constantly.
With getting the items on this ultimate cleaning supplies checklist, you will have a solid foundation for your new cleaning business and will no longer have the stress of purchasing the right supplies. You will be prepared to provide a high-quality cleaning service for your clients and will have clients coming back again for more business!
Frequently Asked Questions
Do I have to spend a lot on cleaning supplies for my new cleaning business?
No, you do not have to spend a large sum of money for cleaning supplies for your new cleaning business! As you are getting started, you can start purchasing most of your supplies at a discount store. Many discount stores will even have name brand cleaning supplies available for purchase, like Pine-Sol!
You can also cut down your costs for supplies by purchasing most of your chemicals in bulk quantities. This is especially a great idea for the products you plan on using more frequently, like your all-purpose cleaner.
How long does it take to clean a property?
The amount of time it takes to clean a property largely depends on the size of the property you are cleaning and the speed of the cleaning professional. You also want to consider the type of cleaning you are doing. If you are cleaning large office buildings, these will be more time consuming than cleaning a home that is currently lived in. Cleaning a typical lived-in home takes an average of 4-6 hours, depending on the size. As you start your cleaning business and gain experience, you will become more familiar with how long each type of property will take you.
To learn more on how to start your own cleaning business, check out my startup documents here.
Please note that the contents of this blog are for informational and entertainment purposes only and should not be construed as legal advice. Any action taken based on the information provided in this blog is solely at your own risk. Additionally, all images used in this blog are generated under the CC0 license of Creative Commons, which means they are free to use for any purpose without attribution.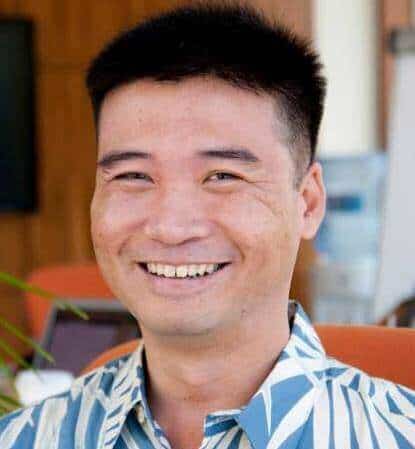 About the author. Entrepreneur and Cleaning Business Fan.
Hi! I am Shawn and I am a happy individual who happens to be an entrepreneur. I have owned several types of businesses in my life from a coffee shop to an import and export business to an online review business plus a few more and now I create online cleaning business resources for those interested in starting new ventures. It's demanding work but I love it. I do it for those passionate about their business and their goals. That's why when I meet a cleaning business owner, I see myself. I know how hard the struggle is to retain clients, find good employees and keep the business growing all while trying to stay competitive.
That's why I created Cleaning Business Boss: I want to help cleaning business owners like you build a thriving business that brings you endless joy and supports your ideal lifestyle.