If you are thinking of launching your own cleaning business, the first thing you probably want to know is how much money you need to start a cleaning business. Trust me, I have been there!
Depending on the scope, the initial investment required for a cleaning business ranges between $2,000 – $6,000. This figure includes legalities, insurance policies, equipment, supplies, labor, and marketing. The initial capital needed is considerably lower when compared to other industries or businesses.

Key Factors That Affect Your Budget
Different elements may impact the amount you need to invest in specific aspects of your company. Judging from my personal experience, the most important are:
Location
The first thing that will determine how much money goes into your initial investment is the location of your company.
In Florida, you don't need an exclusive license to start your own cleaning business, but in many other States, it is a legal requirement. Further north, in New York, the average pay for a housekeeper is $17 per hour, while in Texas it adds up to $12 per hour. Thus, based on where you are planning on starting your business, fees and rates may vary.
Licenses & Insurance
Once you have established where your company will be located, it is essential you research the business legalities.
However, wherever you might be, the first thing you need to do is register your company. Consider your options! Usually, it costs around $40 – $60 if you register as individual entrepreneurship (or sole proprietorship) or $100 – $500 if you register as a Limited Liability Company (LLC).
Permits and insurance policies are the elements that take the most significant chunk out of your budget. Find out locally if you need specific licenses or if a regular 'Service Contractor's License' will do. Also, make sure you have all the permits necessary to avoid any legal issue. I suggest that before starting, you take a good look at the U.S. Small Business Administration page.
As for insurance policies, most businesses start off with only General Liability coverage and Worker's Compensation insurance. It is hard to say precisely how much this will cost, but a rough estimate could be around $500 – $3,500 annually.
Legalities' Cost Breakdown:
– Registering a company $40 – $60
– Insurance Policies $550 – $3,500
– Licenses & Permits $75 – $425
Overall, complying with all the legal formalities, regulations, and requirements add up to $700 – $4,000 depending on your company's location, number of employees, and business entity. 

Equipment & Products
You might already have summed up some of these supplies, but keep in mind that these are not meant for cleaning just one home (like you are used to doing). We are talking a much bigger scale — two brooms, a mop, and gloves will not cut it.
Don't feel like you need to buy everything at once, though. I recommend you make a list that includes only the essentials, and depending on the scope of your business, you can later define quantities. Below are a few ideas of what you should include on your list:
Mop

Broom

Cleaning Bucket

Feather Duster

Vacuum Cleaner

Glass/Window Cleaner

Furniture Polish

Bleach

Disinfectant

Washing up liquid

Paper Towels/Wipes

Garbage Bags

Gloves

Sponges

Lint Roller
Furthermore, based on your power of acquisition, you might want to invest in a few pieces of equipment such as floor polisher or even a truck. A method of transportation is crucial. Investing in a van or a small truck, not only makes you look more professional, but it also helps you take better care of the equipment you already have. I know this may seem a lot at first, but the investment, more often than not, will pay off.
Products & Equipment's' Cost Breakdown:
– Cleaning supplies $100 – $200
– Cleaning equipment $150 – $300
– Van/truck $5,000 – $35,000 (optional)
Overall, this should amount to around $500 if you stick to your list and bargain for better prices. Please keep in mind that you do not need to invest in a method of transportation to start your own cleaning business. This is merely a suggestion if you have a bit of extra money lying around.
Number of Employees
The number of employees you hire will impact your budget considerably. However, keep in mind that rates differ depending on the status of your employees. Decide whether you are hiring someone as a full-time employee, part-time employee, or as an independent contractor. Keep in mind that in some states, you cannot hire part-time employees or independent contractors if they are a crucial part of your business.
Labor's Cost Breakdown:
– Housekeeper rate $25 – $45 (per person per hour)
Once you established your terms and conditions, start thinking about how many employees you actually need. Depending on the terms and conditions and the number of employees you decide to hire, your labor costs vary. I recommend you start out small 3-4 employees. As more jobs roll in, you might consider hiring more people. On average, the wage of four part-time employees adds up to $400 – $720.

Marketing Investment
Marketing is vital, especially when you are starting a new endeavor. There's a lot of competitors with far more experience and possibly even better rates than what you can offer. But, don't let this discourage you! Here's where marketing comes in.
Splurge some money on a professional-looking logo, business cards, and flyers or brochures.  Word-of-mouth and referrals are your best option since they have little to no cost. You can pass these materials around, place them on mailboxes, or hand them door-to-door in neighboring communities. Don't forget to include a brief description of your services highlighting your key selling points, your fees/rates, and (of course) your contact information.
Back when I started my business, I swore by coupons. They turned out to be an excellent form of low-cost advertising. These can, literally, get your foot in the door as they act as incentives when customers are hesitant.
Nonetheless, if you want to reach a bigger audience, the best way to do it is by developing an online presence. Start by creating a Facebook, LinkedIn, or Instagram profile. Choose a platform or platforms that you feel comfortable using and start advertising your services. Another great marketing tactic is to follow similar accounts to see how they convey their message and what their audiences are saying. Also, if you feel like you can spend an extra buck or two, create local promotions. Sponsored content is another excellent way to broaden your horizons and position your brand.
Just like with the truck, if you can afford it, a website can be a great asset to have. Hire a professional! I cannot stress this enough. It is best to have no website than to have a sketchy looking portal. You must appear as a trustworthy and professional service. Remember, people are letting you in their homes and offices.   
Marketing Investment's Cost Breakdown:
Logo $20 – $100

Business Cards $40 – $150

Flyers/Brochure $65 – $300

Sponsored Content on Social Media $10 – $100

Website (optional) $500 – $20,000
Estimating the costs of marketing initiatives is one of the hardest things to do. It is all very subjective as to what you (as a business owner) are looking for, and how high your standards are expectations are set. Nonetheless, on average you can spend as little as $135 or as much as $650, without a website.
Thus, before we move on to other important parts of your business, let's do a quick recap of how much it costs to start your own cleaning business:
Marketing Investment $135 – $650

Labor $400 – $720

Products & Equipment $500

Legalities $700 – $4,000
Depending on all the factors explained above, the average cost of starting a cleaning business from scratch is approximately $2,000 – $6,000.

Developing a Pricing Model
Now that we have the necessary costs out of the way, you must evaluate how you will charge clients. There are different ways in which you can price your services:
Hourly rate:

charging a fee per hour, without taking into consideration the number of employees needed to do the job, how big (or small) the place is, and if there is extra work that needs to be done (i.e., cleaning windows).

Flat rate:

If you have a good idea of your market and target audience, a flat rate is your best option. Here, you can estimate how long and how many employees will take to finish a job and charge your customer accordingly. Most clients, tend to favor this sort of payment given that there are no 'surprises' when they receive the bill.
Square footage rate: Charging per square foot is exceptionally smart if you are in the business for office spaces, commercial spaces, or vacation homes. Plus, you don't need to feel bad about it, it is a common practice within the industry to charge higher rates for properties that exceed 1,000 square feet.
Moreover, you may even consider starting a membership-based program where you can offer extended services or perks to frequent clients.
Making a Profit
You are now officially in business! So, how much money can you make running a cleaning business?
The amount of money you make as a cleaning business varies greatly. According to recent data, on average, a small cleaning business makes between $36K and $100K. Net profit, however, can range from 10% – 48% depending on expenses.
Keep in mind that it all comes down to factors such as the size of the company, the number of clients you service, how many employees work at your company (and how much money they earn), taxes, insurance policies' costs, and more.
Admittedly, there are well-established businesses that have reported six-figure earnings. But we are talking about companies with 100+ employees that can work on more than 30-40 jobs per day. So, there's plenty of room to grow within the industry.
Determining a Timeframe
Starting a new business is not something you can do overnight. Establishing a clear timeframe can help you better manage your time and estimate when you can start offering your services. You would not want, for example, to start getting calls for jobs before having your license/permits as this could have legal repercussions.
In addition to bureaucratic deadlines, consider how long it will take for you to hire quality personnel. Plus, you need in some cases, you will also need to take into account training hours.
Besides, it may be a while before you start receiving job offers. Don't worry, there's nothing wrong with you. Just be patient! Let your marketing do the work and try to make time for even the smallest jobs. These can help you "get the ball rolling," and if the client is happy with the work, it may result in a referral.
Overall, the cleaning business has a considerably high turnaround, but it's best to be prepared to wait between 2-6 months before becoming a successful, sustainable, and viable entrepreneurship.
Related Questions
Is it cheaper to start a franchise rather than a cleaning business from scratch?
Typically, not, there are plenty of websites, such as FranchiseGator.com or Franchise.org, that can help you find a franchise that suits your needs. However, depending on the brand, franchises range between $5,000 – $30,000.
Should I get Cleaning Industry Management Standard certified?
The Cleaning Industry Management Standard (CIMS) certificate is not a requirement when starting a small cleaning business. However, it could help your company's credibility and come in handy if you want to expand.
You might want to wait a few months before getting certified as it can be expensive. New membership and fees will cost about $2,200; if you are already a CIMS member, the total cost is lower at $1,500. Keep in mind that this number does not include the price of each one of the assessments required.
What is a bond, and do I need one to start my cleaning business?
A bond is a form of insurance that protects your business, and your potential clients, from specific damages such as losses or theft.
Some states throughout America require surety bonds when starting your own cleaning business, as they represent a liability. Thus, I recommend you search the following database to see if you need to get 'bonded.' 
Please note: This blog post is for educational purposes only and does not constitute legal advice. Please consult a legal expert to address your specific needs.
Get started on your own business venture by taking a look at our free ebook today.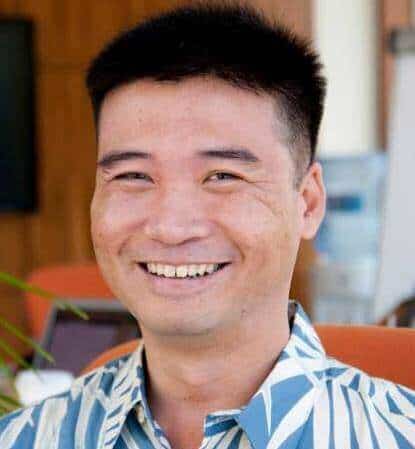 About the author. Entrepreneur and Cleaning Business Fan.
Hi! I am Shawn and I am a happy individual who happens to be an entrepreneur. I have owned several types of businesses in my life from a coffee shop to an import and export business to an online review business plus a few more and now I create online cleaning business resources for those interested in starting new ventures. It's demanding work but I love it. I do it for those passionate about their business and their goals. That's why when I meet a cleaning business owner, I see myself. I know how hard the struggle is to retain clients, find good employees and keep the business growing all while trying to stay competitive.
That's why I created Cleaning Business Boss: I want to help cleaning business owners like you build a thriving business that brings you endless joy and supports your ideal lifestyle.