Whether you have a new cleaning business or one that is well-established, finding and keeping new customers can be a real challenge. Creating a good marketing plan requires more than a few flyers or ads. Learning how to get new clients for your cleaning business doesn't have to be difficult but it will take some time and effort to reach your marketing goals.
In order to attract new customers, you will need to create a marketing plan. A marketing plan is a blueprint that details your advertising approach for the following fiscal year. Marketing your business includes many techniques such as business cards, email lists, paid advertising, referral programs, door-to-door advertising, and direct mail campaigns. Each advertising technique can be modified to fit your companies needs.
Not every option will suit your company, but you will find enough within our top 8 list to create solid marketing goals. Let's save you some time and effort and go over these techniques in detail.
Create a Professional Image
It's important that your customers take you seriously. The more professional you are, the more your clients will trust you to clean their home or business. This will result in repeat customers or even referrals! Insurance and bonding is another crucial part of creating a professional image. Your clients want to know they will be covered in case of any accidents. They want to have some peace of mind that you will complete the job without damaging their home or business. Insurance will cover accidents or damages while on a job site; it is for employees and clients alike. Bonding shows the customer that they will receive compensation in case the job is not completed.
All your employees should have clean and professional uniforms. It speaks volumes for the character of your business when your employees are dressed with pride. Every employee needs to maintain professional speech during the workday. You never know what kind of life the customer leads and when in their home it is your responsibility to keep them comfortable.
Having quality cleaning products is also important. If your company advertises organic cleaning, make sure you have organic products. Offer customers the opportunity to view a product list before you clean. Ask about any allergies or if the customer has any questions. You want to make sure your staff is educated about your products and their use.
Make sure vehicles that are used for the business are well maintained and clean inside and out. The vehicle is often the first impression a customer gets when you pull up to their house. If you arrive in a beat-up vehicle with soda cans falling out of the back; they are immediately going to fear the worse. Hold your employees and your image to a high standard of excellence; it will reflect in your work.
Check out this article to know how you can pay your cleaning employees efficiently.
E-mail Marketing
E-mail is an extremely useful way to generate interest in your business. According to Business Insider, only 1.6% of consumers surveyed said they do not check their e-mail daily. Which means almost 98% of people will check their email at least once a day. There is a catch though, people don't like spam mail, so you need to get emails organically.
To organically create an email list means you acquire customers who are directly interested in your business. The days of buying email lists are long gone. Instead, you are going to have to give your customers a reason to pass out their email. When a new client starts a service include a spot for their email address on the initial paperwork. You can even offer a 10% discount code for signing up. Flyers can include a QR code that can be scanned to automatically join the mailing list. A pop-up on the landing page of your website can also be used to populate your email list.
The benefit of compiling your own email list is that no matter what happens or what you can afford you will always own your email list. With email having an ROI (return on investment) over 3000% you really can't go wrong.
Direct Mail Campaign
Although email has a higher ROI, postal marketing shouldn't be totally discredited. Consumers report that they enjoy the experience of receiving mail. A direct mail campaign can cost anywhere between 30 cents and $20 a person. At those prices, there is an option for even the newest of companies. There are many different types of mailers, from postcards to full-size catalogs on the higher end. You can also include small gifts like hot cocoa during the winter or tea that will make your company stand out against your competitors. Ensure that ads are funny or informative, mail campaigns should be well written to attract customers. If writing the ad is something that scares you, websites such as Fiverr or Upwork can be used to find a professional that will work with your budget.
Paid Online Advertising
Display Advertising is a form of online advertising. For it to be a display ad it must look obvious. A display ad is made from text, a banner, audio, video or images that are displayed on a website, app or social media page. Ads that are less obvious like in the form of an article or Instagram pictures are called native advertising. The Yahoo home page is an example of native ads.
Now you are probably wondering how to get your ads featured on websites that you don't own; one word, Google! By using Google's Display Network ads can reach millions of websites within a demographic of your choosing. You can carefully choose the type of audience you are trying to reach and can tailor your ad to match. Social media sites like Facebook also have paid marketing options, that are similar to the Google Display Network. These marketing campaigns are pretty simple to use because they offer step by step instructions on how to create and maximize the potential of your ad.
Create A Webpage
By designing a webpage for your business you offer your clients a place to find valuable business information like; service locations and pricing. You should also include need-to-know facts about your business credentials such as licensing and bonding or years of experience. Customer testimonials can also be included to reassure customers that your company will meet their needs and standards. The design and company logo should be consistent across all forms of advertising, and your website is no exception. The design should be minimal and well organized. If you are unsure of how to code or create a website yourself and cannot hire a professional to do so, websites such as Wix and WordPress offer templates to help you design a beautiful page – no HTML knowledge needed.
Use Google to Boost Clientele
When you type your company into the Google search bar, what shows up? It is important that accurate and updated information appears when you search for your company online. So if you notice that Google shows your old phone number or has the wrong address then you will need to know how to fix this. To begin you will want to type 'Google my business' into the search bar. From there, follow Google's instructions to register your business. This gives you the option to claim your business and to verify the information Google has generated.
If Google is still displaying inaccurate information after you have claimed your business you will need to use Google Map Maker. Map Maker is an open-source program that allows anyone to add or edit business information. You should also monitor the reviews on Google and Yelp. When you receive a negative review always reply to the customer and politely offer a fix to their problem. This way potential customers know you care about any mistakes and are willing to go out of your way to correct them.
Local Advertising
Building a reputation in the community you work in is key to creating a bond with your clientele. Posting flyers on the supermarket bulletin board helps but the key is getting ads in front of the right audience. Does your company offer laundry services? Post ads in local laundromats. Does your company clean offices or banks? Hand out business cards to managers. A great way to gain notoriety in a community is sponsoring a local little league or soccer team. You can have an employee go door to door with flyers or pamphlets and offer a free minimal service as an example of the company's work. Really just getting out and meeting people is the most crucial aspect of local advertising.
Most cleaning companies aim to have a few larger contracts with local businesses', as this is the meat of your clientele. A way to locate these jobs is through reality offices in town. REO (Real Estate Owned) properties need a cleaning crew to come in and prepare foreclosed homes for viewing. Often the previous home-owner has no incentive to discard unwanted items or trash. Cleaning these foreclosed properties will make your company anywhere between $500-$2,500 a property. The bonus is you can often keep the items found in the homes or offices and resell them for some extra cash.
REO contracts are an amazing way to get clients without spending money. All you need to do is call up your local banks or realtors and ask to speak with the manager responsible for foreclosures. Foreclosures are public information, so you can easily find a list of local properties in your area online.
Check out this article to know the perfect name for your cleaning business.
Referral Programs or Discounts
Coupons and Discount codes are a great incentive to get new customers. It can be tempting as a new company to offer crazy discounts to undercut your competitors but this can be detrimental to your business' longevity. It is normal to try many different types of promotions to see what your community responds to best.
Don't sell yourself short; running a cleaning business is hard work. Your prices should accurately reflect the time and products used to get the job done. Many bargain hunters will use your company solely for the coupon, so make sure that any discounts or coupons you offer will still result in a profit for your business. Websites like Groupon are an easy way to get your company some valuable market exposure. Link your website to Groupon and you'll generate new leads, even if customers aren't using your discount codes.
Asking customers for referrals will also help to get new clientele. When your client tells their best friend what an amazing job you did on their house, the friend is more inclined to trust them and give you a call. Offering customers $25 off their next service in exchange for a referral is sure to make them excited about talking to friends about your company. You can even leave a business card behind for them to pass along to acquaintances or colleagues. Treat your regular customers kindly and offer small gifts as thank yous. This lets them know you appreciate them and their trust in your business, which builds a strong working relationship with your customers.
Frequently Asked Questions
Why is building a brand important?
Your brand is more than just a company logo. It is what sets you apart from your competitors. For example, you might be very passionate about the environment. Incorporating this passion into your company values will help to create a vision for your business. It creates instant rapport with like-minded potential clients, making them more likely to choose you over a competitor that is less concerned about their environmental impact. Choosing a brand is easy; just choose something you love! If you aren't really passionate about your brand, your customers will notice and be less inclined to hire your company.
How do I judge my market?
It can be hard to judge the market you are working in. One surefire way to find out what the competition has that you don't is to hire them! Hiring another company to clean for you will allow you to see what their company may be missing or yours! Take notes on the personal touches they added or maybe forgot. This will allow you to curate the perfect advertising for your company because you will completely understand what your competitor is offering.
Starting a new business can be stressful. A lot of hard work and patience goes into every aspect of your company. Marketing does not have to be scary and in fact, can be really fun. It is exciting to see your company grow because of your hard work and marketing knowledge. It takes time to find exactly what your community will respond to but in the end, every option on our list will open new doors for your cleaning business.
To learn more on how to start your own cleaning business, check out my startup documents here.
Please note that the contents of this blog are for informational and entertainment purposes only and should not be construed as legal advice. Any action taken based on the information provided in this blog is solely at your own risk. Additionally, all images used in this blog are generated under the CC0 license of Creative Commons, which means they are free to use for any purpose without attribution.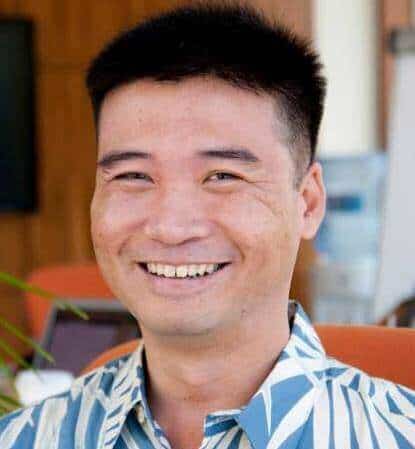 About the author. Entrepreneur and Cleaning Business Fan.
Hi! I am Shawn and I am a happy individual who happens to be an entrepreneur. I have owned several types of businesses in my life from a coffee shop to an import and export business to an online review business plus a few more and now I create online cleaning business resources for those interested in starting new ventures. It's demanding work but I love it. I do it for those passionate about their business and their goals. That's why when I meet a cleaning business owner, I see myself. I know how hard the struggle is to retain clients, find good employees and keep the business growing all while trying to stay competitive.
That's why I created Cleaning Business Boss: I want to help cleaning business owners like you build a thriving business that brings you endless joy and supports your ideal lifestyle.