As the owner of a small cleaning business, I often get asked if running a company like mine is actually profitable. I am not overly surprised, as many people tend to have countless misconceptions regarding the janitorial & maintenance industry. However, based on my 5-year experience, I can tell you that cleaning businesses are very lucrative.
In the U.S., the average cleaning business makes 36K – 100K a year.  Net profits, however, can range from 10% – 48% depending on expenses. Keep in mind that it all comes down to a few things, such as the size of the company, business structure, location, initial investment, and more.
Admittedly, some companies have reported making up to one million dollars a year — and let me tell you, that is a lot of money! But keep in mind that these are, more often than not, big well-established companies and not independently owned businesses. Like I said before, different elements may impact the expected profit margin of your cleaning business. Nonetheless, judging from my personal experience, here are some of the most important elements.
Company Size
Without a doubt, one of the most decisive aspects will be the size of your company, as this will determine the number of jobs you can manage and the number of employees needed to do so.
To round up the minimum average profit (36K), you will have to clean between 20 to 30 homes a month and charge clients from $100 to $150 per job. Meaning you will need to go through not less than five houses or offices a day. This is totally plausible! But keep in mind that you will need at least 3-4 employees to get the work done.
Also, depending on how experienced you are, you might be able to:
Finish jobs faster.

Charge clients more for your services.

Hire more people to do the work.
Check out this article to know the cost of getting bonded and insured for your cleaning business.
Business Structure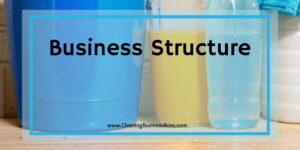 How you structure your company will also profoundly impact your profits. Thus, you might want to start by asking yourself a few questions:
Is your company privately owned or part of a franchise?
Are your employees part-time, full-time, or individual contractors?
Will you charge clients an hourly rate, a flat rate, or a square foot rate?
Does your company specialize in home cleaning, commercial cleaning, or both?
Based on your response to the questions presented above, your earnings will differ…
If you own a cleaning business' franchise, you would need to pay the owner of the franchise a cut of your revenues. These tend to be pretty high, depending on how the brand appears to the industry. If you have a leading brand's franchise, you can expect these fees to amount to 10% – 40% of your total revenue.
Moreover, depending on whether you are hiring someone as a full-time employee, part-time employee, or as 'individual contractors', hourly rates and salaries change. On average, a housekeeper makes $12 – $20 per hour. Therefore, if you are hiring only full-time employees, a big chunk of your revenue might go into wages.
Last but not least, if you are in the business for office spaces, commercial spaces, or vacation homes, charging clients per square foot is the smartest thing to do! Meaning that you can make $200 – $300 on just one job. If you specialize in home cleaning, on the other hand, you might charge an hourly rate of $40 – $50. And so, making $3,000 a month (to reach the average 36K a year) can become harder.
It is that simple! Thus, make sure you are making the right decisions when choosing a business model and structuring your company.
Location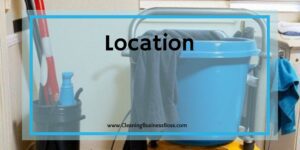 Another crucial factor is where you decide to base your company. Depending on where you are located, things like taxes, permits, insurance policies, and salaries vary.
In places such as Texas and New York, you need more than one license and a few different permits to operate. Therefore, find out locally if you need specific permits or if a regular 'Service Contractor's License' will do. Also, make sure you comply with all the necessary regulations and have up-to-date insurance policies to avoid any legal issue. In most states, a simple General Liability coverage and Worker's Compensation insurance might suffix, but other regions require additional guarantees.
Furthermore, taxes can affect your expenses considerably. California, for example, has the highest fees; while Alaska, Wyoming, and Florida are the most tax-friendly states in the U.S.
Another aspect of the business that might be affected by your location is the competition. Highly populated states are usually more prosperous, and as a result, the market for home/commercial cleaners is very profitable. Nonetheless, these are often what marketers call 'red oceans.' In other words, places in which the competition is fierce and you fight for a small portion of the 'pie.' Less populated cities might not be your obvious choice, but as it turns out, they can be even more lucrative given that there is less competition. 
Investment
This may seem like a no-brainer, but depending on how much money you put towards your initial investment, your first year might be more (or less) profitable.
Apart from the seemingly obvious expenses such as:
Rent

Utilities

Payroll

Insurance Policies

Sales/property taxes

Products

Equipment
There are lots of other less evident expenses, such as a loan's interest rate, that go into a business' expense sheet. Hence, make sure you take all of your company's costs into consideration before looking at your profits. This will give you a more realistic outlook on how cost-effective your business is, or how long will it take for you to 'break-even' and start making actual money.
Remember it is okay for a business to generate losses in the first few months. According to Glassdoor.com, a cleaning business doubles its net profit in the second year, making 20% increments as time passes by. So, if you only make 30K in your first year, you can expect 60K in your second year, and up to 80K in your third year of business.
Check out this article to get some ideas of giving an estimate on cleaning a houses.
Wrapping It Up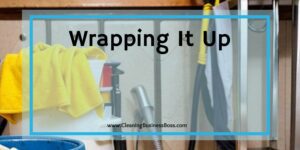 As you can see, a lot goes into determining whether or not a cleaning business can turn you into a millionaire. Business structure, pricing models, taxes, insurance policies, licenses, business permits, payroll, investments, experience, and location can all affect your yearly profit margin. Therefore, plan accordingly and try to make educated decisions as to what will benefit your brand.
Keep in mind that, overall, the cleaning industry is one of the fastest-growing sectors in the country. According to Ibis World, this industry is expected to reach a revenue of $6 billion in 2019. Furthermore, when compared to other businesses, the initial capital needed is considerably lower. Thus, starting your own cleaning company can be a genius move!
Frequently Asked Questions
Hopefully, this article will help paint a clearer picture of how much a cleaning business makes. But, if you are still doubtful, below are a few frequently asked questions.
How can I increase my cleaning business's profit margin?
There a few things you can do to increase your cleaning company's revenue. However, three of the most common business strategies are:
Lowering costs

Selling more

Raising prices

And even though one (or all) of these might work for you, I recommend you take action by having a balanced mix.
In other words, try to see where you can cut expenses, how can you up your sales and if you can charge more for specialized services. For instance, you might find out that switching to generic cleaning products can save you some money, and that you could invest that surplus on 'sponsored posts' on social media to boost your sales and increase your clientele; all while offering custom services such as carpet cleaning. In doing so, you would be using the three strategies mentioned above at the same time, and surely, the odds of increasing your profit margin will be higher.
How long should I wait to grow my cleaning business?
There is no right or wrong time to expand your business. I suggest you take a hard look at where you stand and where you want to be and make a list of obstacles and/or "must-dos." If none of these sound excessively hard or incredibly risky, I suggest you plan accordingly and start thinking on expanding.
But, I cannot stress this enough, you should keep an eye on the economy. Economic changes can profoundly affect your market, given that people tend to see cleaning businesses as a luxury and not a basic need. Thus, if the local market takes a 'big hit', demand may decrease and expanding the company might not be your best option.
Besides, remember you want to find a niche and cater to it! So, if you grow too rapidly or try to take on jobs you were not designed to do, you may not be able to provide high-quality services to your customers. As a result, you can lose valuable clients and even damage your company's reputation.
To learn more on how to start your own cleaning business, check out my startup documents here.
Please note that the contents of this blog are for informational and entertainment purposes only and should not be construed as legal advice. Any action taken based on the information provided in this blog is solely at your own risk. Additionally, all images used in this blog are generated under the CC0 license of Creative Commons, which means they are free to use for any purpose without attribution.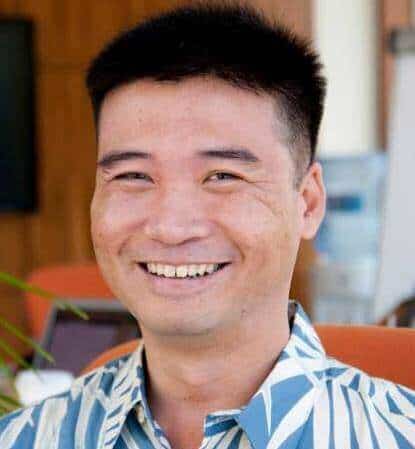 About the author. Entrepreneur and Cleaning Business Fan.
Hi! I am Shawn and I am a happy individual who happens to be an entrepreneur. I have owned several types of businesses in my life from a coffee shop to an import and export business to an online review business plus a few more and now I create online cleaning business resources for those interested in starting new ventures. It's demanding work but I love it. I do it for those passionate about their business and their goals. That's why when I meet a cleaning business owner, I see myself. I know how hard the struggle is to retain clients, find good employees and keep the business growing all while trying to stay competitive.
That's why I created Cleaning Business Boss: I want to help cleaning business owners like you build a thriving business that brings you endless joy and supports your ideal lifestyle.