California is packed with wealthy people living in big, gorgeous homes. It's a state full of opportunity, innovation, Hollywood actors, big businesses, and more. In other words, it's full of people in the upper echelon who either don't have the time or can afford the luxury of paying someone to keep their house clean.
Eager to take advantage of the business opportunity? We've got the full breakdown of a four-step process on how to start a cleaning business in California.
Create a business entity.

Acquire all your licenses and permits.
Get advertising.
Draw up a contractual agreement.
Create a business entity.
Because you're working on private property, because you're working with cleaning agents, and because there's lots of liability involved, you have to do a thorough job of covering yourself and your clients. This starts with creating a business entity.
If it's just going to be you and your mop bucket, registering as a sole-proprietor will suffice, and you can do that online right here. You'll have to create a login for the site, but it's quick and easy.
If you want to have people work under you at some point, or want to have a little more legal protection, acquire an EIN and register as an LLC. Choosing between sole-proprietor and LLC is up to you and what you want your business model to be. You can always seek legal advice.
Four things your business entity needs to do:
Register your cleaning business NAME with the state of California

Register your cleaning BUSINESS with the state of California

Open a business checking account
Pro tip: register your business yourself. Legal companies will charge outrageous prices for something you can do online in a handful of minutes for the price of a company registration fee of $70.
To reserve a business name, you go online and fill out a form. If your desired name is taken, you will have to choose a different one.
Once you have a business name, you will want to file either a Limited Liability Company: File Articles of Organization (Form LLC–1), or a DBA for a sole-proprietorship. You can find the link to both here.
This may be a bit redundant to explain, but just to make sure everyone is aware, you do need a separate bank account for all things business. It is illegal to mix personal finances with business. Business bank accounts are cheap, and some are even free if you keep a certain minimum balance.
To acquire the necessary liability insurance, you're going to want to draw up a business plan and work with an insurance agent. Your company's needs will vary depending on the type of cleaning services you offer. Remember to get quotes from multiple agents so you can get the best price for your needs.
Acquire your licenses and permits.
No matter what kind of cleaning business you start, you're going to need various licenses and permits. The simpler the business, the fewer you need, but there are a few every cleaning company needs.
Core Legal Stuff:
Vendor's license

Sales Tax Certificate
A vendor's license allows you to legally sell goods and services that require collecting sales tax. That includes cleaning services.
A sales tax certificate essentially saves you from tax evasion charges while legally allowing you to collect sales taxes from your clients. Acquiring a sales tax certificate is quick, cheap and easy. You can register online here.
If you feel like you can skip any of the above for one reason or another, don't. Resist the temptation to cut corners or believe that nothing will ever happen to you. On top of that, you open yourself up to getting shut down by the government and possibly face fines and jail time. Here is a direct link to California's Governor's Office of Business and Economic Development. You can look up exactly what permits and licenses your business needs.
Other Legal Stuff:
Fire permit

Air and Water Pollution Control Permit
A fire permit is necessary because many cleaning chemicals are flammable. If you're using a garage or warehouse to store cleaning supplies, you need a permit, or you'll be cited for the possession of inflammable objects.
Now, if you're toting around no more cleaning products than you'll find in any typical household, then it's not necessary. You can ask your local fire department about legal parameters.
An Air and Water Pollution Control Permit is generally reserved for bigger companies but it is beneficial to look into whether or not you need one. Cleaning chemicals are generally toxic in nature and Californians, in general, are big on protecting the environment.
You might win more clients if you can prove your cleaning methods are eco-friendly. Requirements vary from city to city. The Environmental Protection Agency is your best resource and ultimate authority on this subject.
Check out this article to know how you can start a cleaning business in Florida.
Get advertising.
Word-of-mouth is your best marketing strategy, but to get those mouths a-talkin', you're going to have to do the talking first. Your business is heavily dependent on trust. You may even want to reach out to people you know in order to get that initial momentum going.
Places to advertise your cleaning business:
Public notice boards

Newspapers

Social media

Facebook ads

Yelp

Postal service (mailers)
You can find public notice boards in grocery stores, community centers, and other locations your target clientele frequent. Heck, even golf courses are a good place to try.
Facebook ads are good for targeting locations and narrowing down demographics to match the people who want your services.
Newspapers and mailers are a great way if you wish to get blanket coverage of an area and give people something they can hold, along with a promotional coupon.
Pro tip: Refer-a-friend programs work well in the cleaning business. It incentivizes new and existing clients to spread the word about you while getting something for it in return.
Draw up a contractual agreement.
A cleaning contractual agreement doesn't require a lawyer to understand it. The whole purpose is to lay out clear expectations, along with certain procedures for when certain scenarios arise, say someone rings the doorbell when it's only you in the house. Would your client prefer you answer or ignore the door?
At the same time, if you schedule recurring services, a client's needs may vary from visit to visit, and since you charge by the hour, you both need to be on the same page with your precious time and their precious money.
The Basics
For residential services, it is necessary to include the following:
Specific services rendered

Rates

The payment process & methods

Scheduling

Who provides what supplies

Basic contact information of both parties

rules regarding sharing of clients' personal information

How disputes will be resolved

Renewal and termination clauses

Refund policy
This contract covers you both should any issues arise. It serves as a legal tool, so make sure every last one of your clients fully understands and agrees with the fine print before they sign anything.
Miscellaneous
Pets

Doorbell

Children

Visitors

Emergency Situations
If a client has pets, it would be wise to clarify where the animals should be and how they should be handled before entry or while cleaning. This can protect you from territorial animals and reduce the risk of any of them escaping while you're on the clock.
Since this is not your house, you're not the expert on who does and doesn't belong on the property. It is wise to establish who should and shouldn't be present, and how your client would like you to handle interruptions to reduce the risk of burglary and such. It may seem like overkill, but it's better to have a plan than find yourself at a loss for what to do.
There are plenty of free online resources to draw up a thorough, professional contract. Here a link to one option. Ultimately, you can have a general contract, and then tailor it to suit an individual client's needs.
Check out this article to know how to get a cleaning business bonded.
Frequently Asked Questions
California is a big state, the third-largest in the nation. So, now that you know the basics of starting up a cleaning business, here are the answers to a few questions that might have popped into your mind along the way.
What are the best towns in California to run a cleaning business?
Here is a list of ten ideal locations for starting up any type of small business in California:
San Jose

Los Angeles

San Francisco

Riverside-San Bernardino

San Diego

Sacramento

Oakland

Irvine

Stockton

Long Beach
Do some demographics research and look up cleaning preexisting cleaning businesses in target areas. It's a big state full of wealthy people. Don't limit yourself to the above list. There may be a niche location eager for some quality housekeeping services.
What are some specialty cleaning businesses people need?
You may wish to go jack of all trades and offer a complete cleaning package, or you may find that you wish to specialize in certain areas, be it windows, carpets, polishing, etc. Here are some options for you to consider:
Residential

Windows (more commercial in nature)

Power washing

Laundry

Carpet cleaning

Swimming pools

Car washing

Disaster cleanup (earthquakes are common in Cali)

Regular cleaning

Move-in/Move-out cleaning
How do you build trust in a cleaning business?
Face it. You're asking total strangers to trust you with their personal property, to not steal, damage or break anything. Building trust takes time, but there are a few things you can do to build strong relationships:
Be dependable

Exceed expectations

Provide excellent service

Be transparent
Providing excellent service is obvious so we won't waste your time there. Being dependable means finding ways to say yes to clients' needs. If something comes up and a client is in a scramble, but you find a way to deliver, you just proved to said client that you're there for them no matter what. And you probably exceeded expectations while you were at it.
Transparency is an invaluable trust-building tool. Chances are things will happen. Resist the impulse to hide the fact that you've broken or damaged something. Instead, ask how your client would like to rectify things, or simply offer help with a solution. Let a less graceful moment become an opportunity to prove you care and are a problem solver.
What are the core supplies for a residential cleaning business?
Glass cleaner

Disinfectant

Toilet bowl cleaner

Trash bags

Towels or Rags

All-purpose cleaner

Spray bottles

Mop, bucket and mop press

Dust wand

Scraper

Steam mop

Commercial-grade vacuum
When buying the above supplies, make sure to skip the grocery store and shop at a commercial cleaning supply retailer. You will save a significant amount of money.
What do I charge people?
A google search will reveal that residential cleaners can make anywhere between $25-$45 an hour.
Your rate is going to depend on the surrounding competition and your own fiscal needs to keep your business going and feed yourself. A good way to scope out the competition is to make some phone calls and ask for rates (or look online; the internet knows all). Chances are, you will start off at the lower end as you build your reputation. However, the payoff is that you will be able to raise your rates as demand for your time and services increases.
Keep one thing in mind, though: resist the urge to undercut every last one of your local competitors when starting up. Cleaning services are always in high demand. Don't under-sell yourself. Chances are you will burn yourself out to make ends meet. So, be ready to turn down work you can't afford to do.
How long does it take to clean things?
That you're going to have to use a timer and figure out on your own. Certain jobs will be faster than others. Don't be afraid to adjust your rates in the client's favor as you pick up the pace without sacrificing quality. If anything, this will demonstrate that you're not taking advantage of them, and they may even ask for other cleaning jobs and refer more clients. That's a win for both of you.
To learn more on how to start your own cleaning business, check out my startup documents here.
Please note that the contents of this blog are for informational and entertainment purposes only and should not be construed as legal advice. Any action taken based on the information provided in this blog is solely at your own risk. Additionally, all images used in this blog are generated under the CC0 license of Creative Commons, which means they are free to use for any purpose without attribution.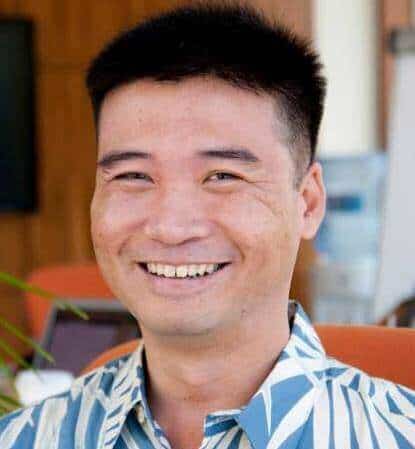 About the author. Entrepreneur and Cleaning Business Fan.
Hi! I am Shawn and I am a happy individual who happens to be an entrepreneur. I have owned several types of businesses in my life from a coffee shop to an import and export business to an online review business plus a few more and now I create online cleaning business resources for those interested in starting new ventures. It's demanding work but I love it. I do it for those passionate about their business and their goals. That's why when I meet a cleaning business owner, I see myself. I know how hard the struggle is to retain clients, find good employees and keep the business growing all while trying to stay competitive.
That's why I created Cleaning Business Boss: I want to help cleaning business owners like you build a thriving business that brings you endless joy and supports your ideal lifestyle.