This article is designed to help a cleaning business gather as much knowledge as possible about future clientele and how to get the attention you need. Cleaning businesses have so much to offer to any community, but if we want to get specific and choose the right clientele to nourish a cleaning business, one may wonder, "Would it be better to aim for clients who live in homes or clients who live in  condominiums?"
There are pros and cons to marketing either to homes and condos. However, in general, depending on location condominiums are going to be more profitable and easier to manage than cleaning multiple homes. Dependent on your local market, when comparing the marketplace for a compare and contrast, between clients who live in homes and clients who live in condominiums, marketing to condo owners will be a way to get better revenue and see positive results more quickly.
While marketing to consumers who live in homes is not a complete loss, there are many factors as to why it should not be the main focus at the beginning of a start-up cleaning business.
Choosing Condominiums Over Houses
Income
Have you ever heard of the famous saying, "Money makes the world go round?" Well, now is the time to apply this concept to your business plan…as soon as possible. Having a company in the service business means that you will want your customers to be able to pay promptly and justly. An important factor to consider is the class of people who will be looking for cleaning services in their homes.  While a good cleaning is much needed in many homes, providing a cleaning service is considered to be a luxury service. This benefit will be more accessible to clients in the middle-class areas and up. These clients will average an annual income of about $72,000 a year. While both clients that live in condos and homes may meet these criteria, let's look at some other factors that need to be considered that will make you understand why condominium clients are the preferred clients.
Age
Age is an important criterion for marketing. The average age of property investors is approximately thirty-two. At this age, many things are happening in a person's life. Whether starting a family or excelling in their career, thirty-somethings consider time a valuable – but limited – resource. In other words, time is money. In your advertising, the very mention of lack of time due to work, traveling, families, or parties are all very good reasons for this type of demographic to pick up the phone and call for some much-needed help. You are there to assist them, so they don't have to worry about keeping their home clean. You keep it clean for them, and they will keep calling you back.
Location, Location, Location
It's not about when you start your business, but where you start your business. Location has a lot to do with the number of clients and where they will be located. Anyone starting a new business must understand what your city or town has to offer and use that to their advantage. For example, if you live in a state where there are more condos than homes, then market to condos, and vice versa.  For places with an equally fair number of condos and homes, it is best to market more to condominium owners first and homeowners second.
Overall, demographics should always maintain top priority to the cleaning service you are providing. The environment around your area is going to be a fundamental clue, so pay sharp attention to what mother nature and society have already given you and use those tools to market for your business.
Check out this article here to learn how you can start a cleaning business for almost free.
The Pros
Lifestyles
What is the main difference between owning a home versus owning a condo? Space, and lots of it. Condo owners typically have much smaller spaces than homeowners do. The chances of an entire family (from babies to grandparents) being in a condo household is highly unlikely. This can be seen as a benefit since a condo is more suitable for people without kids, and/or entire families. Hence why there are so many units in just one building. Less space for them means more clients for you. This can be the greatest benefit to anyone wanting to start a cleaning business because there are more opportunities for multiple accounts in just one condominium building!
More Mess, More Business
On the flip side, there are positives to marketing to homeowners after the condo owners have been addressed. Homeowners can offer plenty of work on a more scheduled basis. Opposite of condos, homeowners will be needing services more frequently. Most homes tend to have more going on behind closed doors and those doors need to be opened and cleaned often and thoroughly. With birthdays, anniversaries, graduations, new pets, or even old pets, there are tough stains just waiting to be taken care of. This will be your opportunity to market to homes around the holidays and seasonal celebrations. Another positive to this angle is the fact that working on the tougher stains or bigger projects, means longer hours, and in turn, will result in a slightly higher charge than cleaning a condominium would.
Reliable Income
Homes also offer a sense of stability for incoming profit towards the business. When people look into buying homes, they usually tend to plant their roots or stay for the following years to come. With this being said, these home clients will be in it for the long haul and are likely to recommend your business to neighbors and friends. To say this is only a benefit for homeowners would be false since there are plenty of condo owners who are in it for the long haul as well. This could be a gray area in which the owner of the cleaning business will have to look into more closely and take into consideration the surrounding environment.  Look at this as a positive aspect, and realize that you cannot lose if you try to market to customers who plan on getting a professional cleaning in their home every spring (Spring Cleaning), as well as holiday cleaning and getting ready for the big family dinners. Plenty of marketing prospects on this avenue!
The Cons
Marketing to Condo Clients
While there are plenty of positives for a large base clientele of condo owners, there are some cautionary signs to be prepared for. Marketing to a condo client about holidays and families is not going to win them over. It is highly likely that, in most cases, condo owners will be visiting homeowners when it comes to planned events. One way to grab their attention around the holidays is to remind them that while they are away celebrating and enjoying their holidays, you are there to make sure they return to a nice and clean environment. Do not let the holidays slow you down, remind condo owners that their homes need tending to and that your business will leave their condominium better than how they left it.   
The Big Move
Something else to consider, is that condo owners are more likely to move than homeowners. Whether a family is growing, or a new job opportunity has presented itself, these are things that can not be planned for. One of the major reasons why people buy condos is because they do not need to much room, once they need more room, out the door they go. This does not mean you have to lose a client. In fact, find out if you can offer the service in their new home, so that you may continue to be there for them as their family expands. If they are moving across the country for the new job, congratulate them, and move onto the new condo owner who moves in. Never lose hope!
Upsizing
Having a house consists of some nice necessities such as garages, sheds, back and front yard patios which can be included in the instructional cleaning left behind for your employee. The best way to handle these situations is to charge more every time your employee has to work in outside conditions. Since outside conditions can vary between winter storms and blazing summer days, this would be the fairest outcome. Keeping your employees happy should be the goal for every business that wants to succeed. You take care of them, and they will take care of you and your business.
Gas and Supplies
We all know that gas isn't going to get any cheaper, yes, it drops down every now and then, but does it really last? One last factor to ponder is the cost of gas driving from house to house. After putting most efforts into marketing to condo owners, you have succeeded in having multiple accounts in one area. While it is not impossible to have many homeowner clients, it is not likely that all clients will be within walking distance of each other. Higher gas prices are not what you want. In addition, remember that your employees will be working hard to keep these homes clean and carrying supplies from one place to another is not ideal. Would you want to work hard at one location just to finish and walk over to another home carrying heavy supplies? In the end, it can make for resentful employees.
A business owner must also account for the amount of cleaning supplies that they must purchase. It is true that buying cleaning supplies will not cause to much damage to the available funds, but keep in mind that for every two-three condominiums cleaned, you may be cleaning just one home with the same amount of cleaning supplies. Of course, the size of the homes and the extent of the cleaning varies. Realistically, there are many variables that can alter the way you do business. Just keep in mind that you will earn more profit cleaning condos rather than cleaning houses and after reading this article, you will have a heads up on the amount of money you can save from supplies to the gas used.
There are many elements that must be considered when opening any business, just as the ones discussed, trying to learn which type of clientele is the right way to bring forward more profit to your business. For this particular business, choosing to focus more on marketing to condominiums rather than marketing to homeowners is going to be a way to save valuable resources such as time and money. This is why it is an absolute must to market to condo owners and know that what you put into these accounts will be more rewarding than putting marketing efforts elsewhere.
Know how you can start a home cleaning business with these four simple steps by checking out our article here.
Frequently Asked Questions
Which state is going to be the most profitable state to start a cleaning business?
It depends on which area you may want to focus on. As discussed there is a different range of customers between homeowners and condo owners, but we didn't include cleaning for commercial buildings and having a contract that will lock you in for many months at a time. Finding out what your area has to offer is very important. Know what your customers want, then give it to them.
Is a cleaning business an easy business to open?
In a nutshell, yes. A cleaning business does not have to deal with too much heavy machinery for equipment (which can cost a lot of money) and most work can be completed with supplies carried in a bucket.  This is a great business to start and get some experience on how running a business really works. 
How many employees should I start with, and should I offer them benefits?
If you include yourself in the number of employees to hire, you can start off with less than five. It may be best to start working with employees, this way as a business owner, you are able to see what your employees deal with on a daily basis. As for benefits, they are a huge perk but should only be offered if the business owner can afford it. There is no point in offering overtime pay, bonuses, etc. if it is going to make the company end before it really got a chance to take off.
To learn more on how to start your own cleaning business, check out my startup documents here.
Please note that the contents of this blog are for informational and entertainment purposes only and should not be construed as legal advice. Any action taken based on the information provided in this blog is solely at your own risk. Additionally, all images used in this blog are generated under the CC0 license of Creative Commons, which means they are free to use for any purpose without attribution.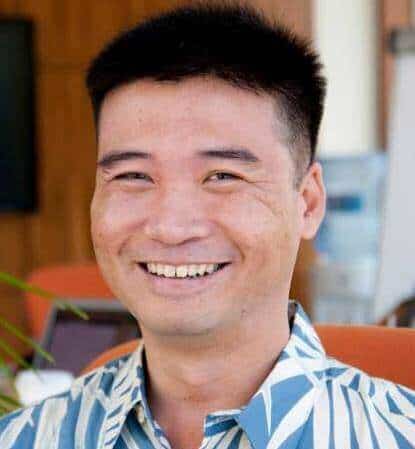 About the author. Entrepreneur and Cleaning Business Fan.
Hi! I am Shawn and I am a happy individual who happens to be an entrepreneur. I have owned several types of businesses in my life from a coffee shop to an import and export business to an online review business plus a few more and now I create online cleaning business resources for those interested in starting new ventures. It's demanding work but I love it. I do it for those passionate about their business and their goals. That's why when I meet a cleaning business owner, I see myself. I know how hard the struggle is to retain clients, find good employees and keep the business growing all while trying to stay competitive.
That's why I created Cleaning Business Boss: I want to help cleaning business owners like you build a thriving business that brings you endless joy and supports your ideal lifestyle.