Having uniforms for your cleaning business helps to build your brand. Building brand identity is important as you continue to grow your business. The object of brand identity is to get people to recognize your business just by how your employees present themselves.
For example, if the name of your cleaning business is Mean Green Cleaning Machine, you might want your uniforms to be green so clients and potential clients will associate the uniforms to the name of your business. Of course, your cleaning business does not have to include a color in the name that correlates to the color of your uniform. However, just think about the mood and image you want to present to your clients whenever they think of your cleaning business. If you named your business something like Floral Cleaning Empire, you may want to choose a color of a notable flower such as yellow because it stands out and is a memorable color in relation to flowers such as daffodils and sunflowers.
You can pick your business name later if you haven't already! It's time to narrow down your number one choice for a uniform supplier so everyone looks good and performs even better in your cleaning business.
The top 6 uniform companies to order uniforms for your cleaning business include:
4imprint USA

Aramark

Custom Ink

Dickies

EZ Corporate Clothing

UniFirst
4imprint USA
4imprint USA will go the extra mile in making the perfect uniforms that you envisioned for your cleaning business. Just the name of the company itself screams customization options. Choose from a variety of headwear, dress shirts, polos, T-shirts, outerwear and more with a medley of colors, fits, and styles to create the uniform you want. Customize your cleaning business uniforms to your liking.
The greatest perk about using 4imprint USA is there are awesome sections throughout the website that give you savings and convenience for delivering the uniforms and additional supplies you need for your cleaning business.
There that there are over 6,500 types of items that include 24-hour service. This means that orders of any of the items included in this inventory will ship to your cleaning business in a day. There are some garments for uniform building as well as other options that can be used as promotional items for your cleaning business such as pens, drawstring bags, USB drives, hats, and more! When you need uniforms fast, especially if you are offering a temporary job assignment for some employees, look no further than using the UniFirst 24-hour service!
More clothing garments and promotional items can be discounted even further in the Outlet section that offers super savings on a variety of selections. Some of the selections get so low in price per unit that you can have the option of making an offer the quantity of the product that you need.
The sale section offers popular garments and promotional items for a slightly discounted price per unit. This section offers great savings while still getting uniform options that will definitely work for your cleaning business.
Aramark
According to Aramark, 47% more consumers trust uniformed workers versus nonuniformed workers. Uniforming your workers creates uniformity, for lack of a better word. Stability, professionalism, and poise are traits that consumers look for and appreciate whenever they are receiving a service. Having a uniform also makes it look like your employees are adept at their duties while keeping the polished appearance necessary to make a lasting impression on clients.
Jeans, shorts, and work pants are available at Aramark as uniform bottoms in a variety of leg types. Carpenter, cargo, and 5 pocket styles are just some of the types of bottoms in which you can choose. Denim, twill, and work shirts in long sleeve and short sleeve varieties are available as uniform tops. The great part is that Aramark counsels you as you build your own program of the when and the number of uniforms you receive on a regular basis. Not only can you receive business uniforms, but you can also choose from a wide inventory of cleaning supplies, towels, mats, sanitary supplies and more!
Aramark also allows for a medley of customization options for your cleaning business uniforms. Rather than a set price for each unit for the cleaning business uniform, you can request a quote based on the style, color, and quantity of pants or tops you need. Back to customizing your own program, you can choose the number of employees and locations that your cleaning business has and have those statistics on your account so Aramark knows when and how many uniforms to regularly send to you.
Check out this article to know how to pick the best name for your cleaning business.
Custom Ink
Custom Ink helps your cleaning business to get all facets of your uniforms created and customized to your liking. With convenient hours on weekdays staying open until midnight and live chat, Custom Ink representatives are available on a regular basis to assist you with your orders whenever you are operating during business hours.
Choose from the basics such as work shirts and dress shirts, select the colors, and get your logo printed on whatever part of your uniform that you would like. When you are considering your options in creating your uniform, you can even request a sample to be sent to you so you can compare and contrast the units that make up your uniform to be sure that it coordinates well one with another.
Some of the basic clothing selections will have a minimum limit for ordering. For example, if you are trying to order aprons, the minimum you must order is 6 at a time. That means you can't order 3 aprons even if your business is so small that you only have 3 employees. In this instance, you can order the minimum 6 aprons and your 3 employees can have an extra apron on hand so they are not washing one apron too much.
Dickies
Go straight to the source of all things uniform related. While many of the other uniform suppliers offer Dickies uniforms, if the Dickies brand is what you really want your cleaning business employees to wear, just go straight to their website and start your search there!
Everyone knows about the standard Dickies black work pants or the Dickies cargo pants. The original 874 fit is one of the best selling work apparel options for pants at the Dickies company. So why not translate that best known professional look into your cleaning business? Enter Dickies for Business.
The following perks of Dickies for Business include:
Offers tailored to business clients.

Professional and courteous customer service.

Free shipping of your orders to your cleaning business.

Anyone can access the benefits of the program by using a unique Company ID assigned by Dickies.
To get in touch with distributors in your local area, click on the link on the Dickies for business page to find them based on your location. When you join Dickies for Business, you will receive free shipping on all of your orders. Running a business is costly enough already. Having free shipping for your uniform orders is a plus so you are spending less on your equipment and supplies costs.
EZ Corporate Clothing
A great perk about EZ Corporate Clothing is that you can receive custom embroidered apparel that is high quality and presents your logo pristinely to your clients when they see it on your employees' uniforms. What's more, they offer nine of the popular clothing brands for your cleaning business uniforms including Dickies, Gildan, Nike, Under Armour, Adidas, Carhartt, Charles River Apparel, and Columbia. By choosing from a variety of shirts and pants styles from these popular brands, you can create a polished look instantly by using EZ Corporate Clothing as your uniform supplier.
Not only can you customize based on the industry like other uniform suppliers, but you can also take advantage of the $3.99 specials to still get uniforms you need at super doorbuster prices. Right now, construction industry apparel is $3.99 and up on that specials page but check back regularly for uniform apparel that could be priced that low that will be suited for your cleaning business.
Learn how to get more clients for your cleaning business by checking out this article here.
UniFirst
When it comes to customizing your cleaning business uniforms, UniFirst puts the highest quality of uniforms as the first and foremost importance for their clients.
By looking at the list of Uniforms and Workwear on the UniFirst website, it would be best to choose polo shirts as the first garment to focus on as you build your uniform. Polo shirts cover multiple facets of classifications and that's why they are garments that are perfect for cleaning business uniforms.
They are casual enough that clients can relate to employees as people like them.

They are professional enough to be polished and poised when completing a cleaning gig.
UniFirst hosts 3 programs for businesses based on their specific needs.
The uniform rental programs let businesses rent uniforms based on a weekly charge per employee or per product. The charge will be based on the specific needs of the clients. The rental programs include:

Laundering services.

Uniform repair services.

UniFirst manages the entire program.

Each employee receives a certain number of garments.

Each employee fitted at the workers' location via UniFirst representatives.

Logos on garments and customizable options.

Free uniform pressing

Exclusive pick-up and delivery from UniFirst representatives.

New employee fittings are quick and easy!

And more!

The uniform leasing program includes everything about the rental program, but the only difference is that the uniforms must get laundered via the client.

The uniform purchase program allows you to buy and own all the garments needed for your cleaning business uniforms. Perks of this program include:

Being able to receive occasional laundering and other garment services from UniFirst.

Guaranteed savings with UniFirst affiliation rather than purchasing uniforms at retail stores.

Customizable uniforms

Choose from UniFirst brands or name brands of uniform garments.

This program gets the UniFirst Gold Star Guarantee.
Summary
When going on the journey of choosing a uniform supply company, you must keep the following in mind so that you are getting the best service necessary.
Shop around different uniform supply companies.

Analyze client reviews for customer satisfaction ratings. High ratings mean that the company definitely goes for the highest customer satisfaction.

Compare and contrast the versatility and customization options amongst the specific uniform programs for each company to find the one that works best for your cleaning business and your business budget.

Incorporate multiple sets of eyes during your search. Have your leadership team analyze your findings so you can all come to a consensus on the best uniform supply company.

Narrow down your decision to the top 3 uniform supply companies that will work best for your cleaning business. Have a vote with your leadership team to decide which company will become your regular uniform supplier.
No matter what uniform supply company you choose for your cleaning business, look for the 3 R's as traits that your chosen company exhibits before you give it your seal of approval.
Reputable
The uniform supply company's reputation is positive and well-received amongst its current and potential clients.
Reliable
The uniform supply company will deliver garments on time, offer you awesome customer service, and be available for you to take questions or handle anything wrong with your order.
Reasonable
Be sure that prices and quotes are sensible and close to, if not lower than, the usual market value so you are not overpaying for uniforms (or anything else, for that matter).
Frequently Asked Questions
What are the uniform companies near me?
In order to find uniform companies near you, make sure to enable your location so Google can detect where you are in the United States. At the bottom of the Google search, you can tell your location is enabled because you will see your city and state listed. On the Google search bar, type in "uniform companies near me" and you will find the nearest potential uniform suppliers that you can consider for your cleaning business.
What are other uniform supply companies not listed in this article?
Other companies that are uniform suppliers include:
Cintas

Workrite Uniform Company

A Cut Above Uniforms

WaitStuff Uniforms

Cherokee Uniforms
To learn more on how to start your own cleaning business, check out my startup documents here.
Please note that the contents of this blog are for informational and entertainment purposes only and should not be construed as legal advice. Any action taken based on the information provided in this blog is solely at your own risk. Additionally, all images used in this blog are generated under the CC0 license of Creative Commons, which means they are free to use for any purpose without attribution.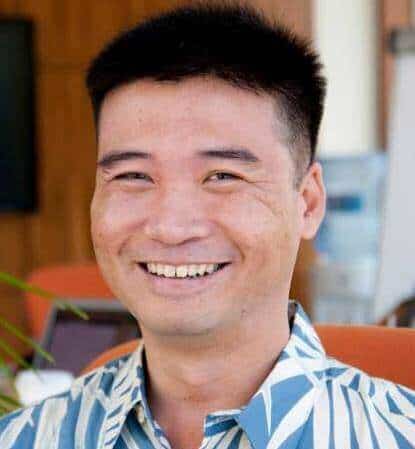 About the author. Entrepreneur and Cleaning Business Fan.
Hi! I am Shawn and I am a happy individual who happens to be an entrepreneur. I have owned several types of businesses in my life from a coffee shop to an import and export business to an online review business plus a few more and now I create online cleaning business resources for those interested in starting new ventures. It's demanding work but I love it. I do it for those passionate about their business and their goals. That's why when I meet a cleaning business owner, I see myself. I know how hard the struggle is to retain clients, find good employees and keep the business growing all while trying to stay competitive.
That's why I created Cleaning Business Boss: I want to help cleaning business owners like you build a thriving business that brings you endless joy and supports your ideal lifestyle.