In the last years, the cleaning and janitorial industry have been on the rise, becoming one of the country's fastest-growing sectors. Nonetheless, contrary to popular belief, there has been a decline in the number of individuals specializing in housekeeping. According to the Department of Labor, as of May 2019, there were only roughly 926,960 housekeepers in the United States. Thus, finding a good housekeeper can be difficult, especially in states like California, Texas, Florida, and New York, where the demand is much higher than the offer. 
But, what makes a good housekeeper? A good housekeeper must possess three essential qualities are attention to detail, great organizational abilities and good time management skills . Of course, there are other essential characteristics, but these three are crucial for any individual specializing in cleaning and housekeeping.
Hence, if you are looking to hire a great housekeeper, make sure that he/she complies will these characteristics. If you are a housekeeper in the market for a new job, make sure you develop these traits and highlight them on your CV, cover letter, and job interviews. 
3 Key Qualities of a Housekeeper 
As mentioned above, a good housekeeper must possess three essential qualities:  
Attention to detail
A housekeeper's main responsibility is to make sure everything in the household or residence goes smoothly. Thus, he/she must be very meticulous to effectively and successfully oversee the management of everyday tasks. Even more so when and if there are other members of the staff under their supervision.
Moreover, for the employer hiring a housekeeper means your home will function and look the way you want without worrying about the ins and outs. It is that simple! Hence, a good housekeeper must anticipate the residents' needs and pay particular consideration to what they like/dislike.
Great organizational abilities
Given that managing a home entails a long list of responsibilities, a good housekeeper needs great \organizational abilities. He/she will need to create systems and oversee that they are executed and maintained.
Being a housekeeper is more than picking up the laundry and buying groceries. It requires a lot of planning, delegating, and prioritizing to ensure everything is up to the employer's standards.
Good time management skills 
A good housekeeper must be efficient. After all, no one hires a housekeeper to "half do" things! In other words, all the daily tasks and duties should be taken care of within the expected time frame.  
For instance, if the employer asks for the carpet to be cleaned before dinner guests' arrival, a good housekeeper is expected to plan accordingly and have the task done before 5:00 PM. Why? Simple. You would not want someone to be vacuuming the floors while you are entertaining. 
Check out this article to get an idea how much do independent house cleaners make.
Other Important Qualities of a Housekeeper
We have already established that a good housekeeper must possess good time management skills, outstanding organizational abilities, and attention to detail. But, there are other essential characteristics and attributes to consider, such as being: 
Trustworthy
It might seem like a no-brainer, but no one wants a dishonest person to be living in their home and manage their personal affairs. So, a housekeeper must be trustworthy and loyal.
Discrete
A housekeeper might witness or be in contact with sensitive information and situations. Thus, a housekeeper needs to maintain a professional attitude at all times and understands that what happens at the workplace should not be disclosed elsewhere. 
Responsible
Managing other people's affairs comes with great responsibility. As a result, a good housekeeper must be responsible and very reliable.
Flexible
Working in housekeeping requires a lot of flexibility as the job might entail very different tasks, unusual work hours, and dealing with people from various backgrounds. 
Hardworking
Housekeeping is hard work! There's no doubt about that; thus, the right person for the position must be ready to put in the time and energy needed to do the job.
Caring
A good housekeeper must genuinely care about the well-being of all house residents. Opening the door of your home to a stranger is no easy task. Thus, the right person for the job must show that she/he is willing to safeguard the employer's interests. 
As you can see, finding a good housekeeper requires a lot of effort and energy. Nonetheless, once you do, you can rest assured that your life will be so much easier! If you are looking to start a career in housekeeping, make sure you acquire these traits as employers will most likely dismiss candidates who do not possess them.  
Tips for Highlighting Housekeeping Skills
Let's say that you are on the other side of the recruitment process and comply with all the traits previously listed. Then, it is crucial that you effectively highlight these skills! By doing so, potential employers can easily see how and why you would be the right fit for the post.  
Hence, below we share three useful tips for you to consider when writing a resume or drafting a cover letter to highlight your housekeeping abilities: 
Include 2-3 critical skills within the objective section of your CV
Make sure these are unique traits or qualities that can set you apart from other candidates. In other words, do not list "good organizational skills" as one of your critical skills. The odds are that every person applying for the job will also list this as one of their primary qualities.
List all fundamental abilities that might be relevant for the job
For instance, if you apply for a household position with children, you might want to add that you are patient, caring, and know CPR.
On your cover letter, make sure you show and not just tell
Meaning that instead of saying: "I am a fast learner."  
You might want to say something like: "Given my six years of experience working as a housekeeper, I can quickly and effectively adapt to different situations and work environments.  
By doing so, you will be emphasizing your expertise and avoid sounding generic or rehearsed. 
Difference between a Maid and a Housekeeper 
Many people interchangeably use the terms housekeeper and maid to refer to cleaning or household staff. And although both jobs are closely related, there are some critical differences between the two positions.  
A maid's duties generally involve cleaning and sanitizing home residences. He/she is expected to closely follow the instructions given by the owner or person in charge of said household. In some cases, maids are also responsible for other simple tasks such as laundry and ironing.  
On the other hand, a housekeeper is expected to be more of a self-starter and is responsible for everything that involves the household's maintenance and good functioning. Duties often include overseeing tradesmen, buying groceries, keeping track of household stocks, running errands, babysitting, and more.  
Furthermore, depending on the residence's size, a housekeeper often supervises and manages more than one maid and other household staff (e.g., chef, governess, chauffeur, gardener).
Wondering how long will it take to clean a house? Check out this article here.
Housekeeper Duties and Responsibilities
As we mentioned before, a housekeeper is responsible for the proper management and functioning of a household or residence. Hence, the position usually entails: 
Managing/supervising other house personnel

 

Organizing/tidying up rooms

 

Making beds

 

Doing laundry

 

Ironing

 

Making sure bills are paid 

 

Sorting mail 

 

Monitoring and reporting necessary home repairs

 

Disposing trash

 

Arranging flowers

 

Planning meals

 

Answering the phone

 

Running errands (e.g., buying groceries, picking up the dry cleaning, securing goods)

 

Responding to various resident's requests

 
Nonetheless, depending on the degree of responsibility, level of experience, and needs of the resident(s), a housekeeper's duties and responsibilities might vary. For instance, in some cases, a housekeeper might also be requested to do some light cleaning, dusting, vacuuming, and organizing.  
It is also common for some employers to ask the housekeeper to perform specific jobs, especially when other employees are responsible for cleaning the residence, such as:  
Cooking

 

Babysitting

 

Taking care of pets

 

Assisting elderly individuals with everyday tasks 

 

And more

 
Frequently Asked Questions
How much does a housekeeper make?
According to recent statistics, the median wage for a housekeeper in the United States is $26,810 a year or $12.89 an hour. However, many factors can affect this yearly salary, including years of experience, level of responsibilities, and location.  
This latter is one of the most crucial factors. Depending on the state, a housekeeper can make between $10-$19 an hour, with the District of Columbia being the highest-paying location and Texas the lowest-paying area.  
What are the advantages of hiring a housekeeper?
Hiring a housekeeper comes with a long list of benefits. But, undoubtedly, the key advantage of hiring a good housekeeper is that it increases productivity. By delegating household chores and tasks, you could focus on other aspects of your life, such as family, work, and socializing.  
More so, hiring a good housekeeper will also result in a tidier and more wholesome home, given that a professional will be responsible for the supervision and execution of all cleaning duties.  
Why should I hire a housekeeper?
There are many reasons for hiring a housekeeper. Some of the most common motivators include:  
Busy schedules

 

Periodical trips

 

Dislike for house chores

 

Constant entertaining/house guests

 

Need for additional assistance with children, pets, or elderly individuals

 

Illness/condition 

 

Cleaning inexperience

 

And more
To learn more on how to start your own cleaning business, check out my startup documents here.
Please note that the contents of this blog are for informational and entertainment purposes only and should not be construed as legal advice. Any action taken based on the information provided in this blog is solely at your own risk. Additionally, all images used in this blog are generated under the CC0 license of Creative Commons, which means they are free to use for any purpose without attribution.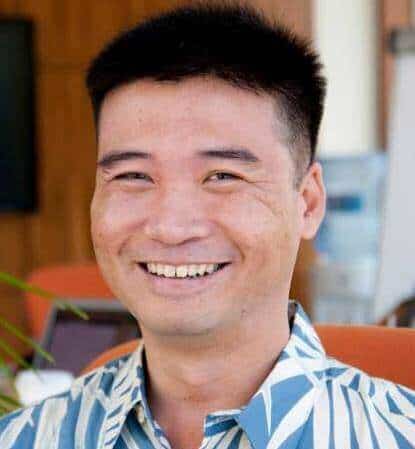 About the author. Entrepreneur and Cleaning Business Fan.
Hi! I am Shawn and I am a happy individual who happens to be an entrepreneur. I have owned several types of businesses in my life from a coffee shop to an import and export business to an online review business plus a few more and now I create online cleaning business resources for those interested in starting new ventures. It's demanding work but I love it. I do it for those passionate about their business and their goals. That's why when I meet a cleaning business owner, I see myself. I know how hard the struggle is to retain clients, find good employees and keep the business growing all while trying to stay competitive.
That's why I created Cleaning Business Boss: I want to help cleaning business owners like you build a thriving business that brings you endless joy and supports your ideal lifestyle.