Looking to start your own gig as a cleaning business? Good choice! There will never be a day when buildings stop getting dirty. Or a day where someone wouldn't prefer someone else come in and clean them up. Repeat business is almost a guarantee. Plus, starting your own cleaning business also means that you can create your own schedule and have control over how things are run. Best of all, you can start a cleaning business for practically no money!
Truth be told, nothing's free. There may be fees and a couple of small expenses upfront that need to be taken care of. That being said, cleaning businesses aren't like a lot of other services, they don't require a lot of machinery or gear. Especially if you start small and work your way up. That's what I am going to explain how to do in this article, step by step.
There are 5 big ideas to keep in mind when starting your own cleaning business if you are short on funds. You'll need to:
Start Small

Figure out Your Niche

Utilize Free Advertising

Acquire the Necessary Tools

Be Professional

Stay Organized

Not Sell Yourself Short

Stay Motivated
Let's break it down a little bit and talk about what each of these ideas means for you.
Starting Small
Consider starting out cleaning residences or small businesses in your area. For one, these clients will be more likely to hire someone who is just starting out. Also, these are jobs that you will be able to handle as an individual. If you truly don't have much money for getting this business started, it may take a while before you can afford to have additional employees. Be prepared to fly solo for the first part of the startup.
I'll talk a little bit more about the paperwork and legal documents you will need to think about later, but just keep in mind that the fewer elements that you introduce at the very beginning of starting your business, the less legal stuff you have to think about right off the bat.
But don't be overwhelmed yet- doing an excellent job working for your first few clients is the best way to generate buzz about your services. Breaking up all of these different steps makes it so much simpler to build your business.
Finding a Niche
While your options might be limited at first, you should decide if there is a certain type of cleaning business that you would like to be once you become established. This might mean specifically cleaning residences or offices or schools only. It could also mean being just a window or carpet cleaner, or it might mean that you clean using a certain method. Maybe you are a professional organizer who does not actually get down into the nitty-gritty scrubbing aspects of the clean. Whatever it is, decide what niche fits you best in this business and look into how to occupy it so that your work is specialized to what you do best.
Check out this article here to know the steps in starting a cleaning home business in four simple steps.
Getting the Word Out
Utilize social media and word of mouth for advertising – you don't have to spend a dime on either. Doing your job well is the best way to get people talking about you. When your clients rave to their friends about their excellent new cleaning person, odds are, some of them will want to hire you, too. Another great tool that new house cleaners like to use is the Nextdoor app. On this site, neighbors have a platform to talk to each other about events in the area, get to know the people living near them, and you guessed it, offer services like cleaning, painting, and dog walking. If you scroll down the feed, there are usually people asking around for recommendations for house cleaners, so you can comment on these posts and let them know you're interested! Eventually, you will want to invest in a domain for a website where potential clients can get in touch with you, see reviews about your work, and learn about what services you offer. But for now, focus on establishing your process and prioritizing your current clients.
Getting Started
Gathering everything you need to start your business is a little more involved than just heading to the grocery store and filling up a cart with cleaning supplies, unfortunately. For one, laws in most places require that you have a vendor's license to officially clean houses. This pretty much just involves applying and paying a small fee, barring any unforeseen setbacks.  You'll also have to consider taxes. Depending on how much you make in this business or how big it gets, you may have to file separately for them, so keep track of all relevant information to make it as simple as possible. Additionally, make sure that you have insurance that covers any damage that may happen in the home or business that you are cleaning.
That's all the boring stuff you need to worry about! Again, the simpler you start out, the simpler you can keep these things. There will always be time to expand in the future.
Lastly, it's time to think about supplies. Start with the basics like a few cleaners, sponges, scrubbers, brooms and mops. Eventually, you may find that you or your clients have preferences for certain products, and you can learn as you go. You can clean an entire home with surprisingly few products, but also don't be afraid to experiment with which ones you like!
Be Professional
When you take yourself seriously, others will take you seriously also. That is going to be one of the most influential ways that you establish your business. It might feel silly to make up a name for a company of one but do it anyway. Wear a uniform, even if it's just jeans and a t-shirt that is your brand's color. Come in with a friendly but professional attitude and a plan. All of these things make you seem more serious and more legitimate, and ultimately, will make people feel better about hiring you. Also, do your very best for your first clients. Exceed their expectations, and they will spread the word about your great work.
Stay Organized
Another part of staying professional is making your that you have your ducks in a row. One aspect of this is keeping track of your income. As I mentioned before, having your own business might mean that your taxes are a little bit more complicated than they used to be. So be meticulous about details and documenting all of your jobs and payments. Also, as someone who frequently makes commitments and forgets about them and overbooks myself, I say make sure you are updating your calendar! There's nothing more unprofessional than not showing up from jobs or having to cancel them last minute because you forgot that you had something else going on. Don't make the mistake of underbooking yourself, either. If this is going to be your full-time gig, you will likely have to have more than one or two clients. It might be difficult to schedule this way, but it is very necessary. (If this is going to be a side gig, click here to find out more about how to start cleaning part-time.)
Another part of staying organized is having a plan or routine that you generally will stick to already prepared before you go to a new client, and being able to tell them your hourly rate. Once you meet with them, they can tell you if they would rather prioritize other tasks or tweak the payment to something that works better for you both. But having a general idea of what you'll be doing will make it easier for both of you to account for your time and help you avoid being taken advantage of.
Learn how to start a cleaning business in eleven steps by checking out this article.
Don't Sell Yourself Short
Negotiating with clients is uncomfortable, especially when you are just starting out. It can feel strange to demand a certain amount of payment as a brand new house cleaner if you do not have that much experience. However, if you plan on making this your full-time job, it is essential that you can live off of your earnings. Even if starting this business is relatively cheap, building it to be a bigger enterprise definitely will not be. So if you are in it for the long run, have a set hourly rate that you will work for instead of waiting for a client to decide what is fair. If they feel that you are asking too much, try somewhere else.
Also, you are more likely to do your best if you feel you are being paid a fair wage. So you and your client both benefit from you getting paid what you deserve. 
Stay Motivated
Once you take these steps and get going it might be hard to push yourself to grow your business. Getting into a routine and making enough money to be comfortable may make you lose sight of the excitement you had going into the business. But keep the goals you had in the first place in mind so that you don't get caught up in the busy schedule that you are already keeping. You do not have to expand all at once. Start by hiring one or more new employees or adding on a few extra services to offer. If it is your goal, you could eventually become commercial and work up to managing the business rather than doing the actual dirty work (literally). Slowly but surely you can build up to the level of business (and the income) that you want.
Frequently Asked Questions
What should my hourly rate be when I first start my cleaning business?
Typically, in the US, house cleaners charge between $25 and $45 an hour for their services. If you don't have any experience yet, consider starting out lower to compete with other cleaners in the area while you're building your clientele. These numbers can also vary depending on the neighborhood you are working in. If it's mostly middle-class household, the low to mid-range is probably appropriate. In a more upscale area with larger homes, you might be able to charge a bit more. Either way, look into what other house cleaners in the area are charging so that you do not end up over or undercharging.
What are some ways I can advertise my cleaning business for cheap?
Aside from posting on social media and asking clients to recommend you, one way to self-advertise is good old fashioned fliers. Print out some simple ones with your business name, your name, and your contact info and spread them around the neighborhood where you would like to work. You can also print out business cards to hand out. Just getting your name out there is a great start to gaining clients. You can also implement some marketing strategies like offering refer-a-friend deals and limited-time discounts. Anything that you can do to set yourself apart from other, similar services will help you get a leg up.
How do I make my cleaning business stand out?
You may choose to set your business apart by occupying a certain niche like residences or office spaces or schools, as mentioned above. However, there are a few other ways that you can differ from similar services in an area. One example is using gentle or environmentally friendly cleaning products that other cleaners might not use because of the price. Or, you might be an expert on cleaning historic homes that have particular needs (you can't just mop original hardwoods with any old harsh chemical!) Maybe it's just that you don't overcharge for your services. Whatever it is, emphasize what makes you unique whenever you get the chance!
To learn more on how to start your own cleaning business, check out my startup documents here.
Please note that the contents of this blog are for informational and entertainment purposes only and should not be construed as legal advice. Any action taken based on the information provided in this blog is solely at your own risk. Additionally, all images used in this blog are generated under the CC0 license of Creative Commons, which means they are free to use for any purpose without attribution.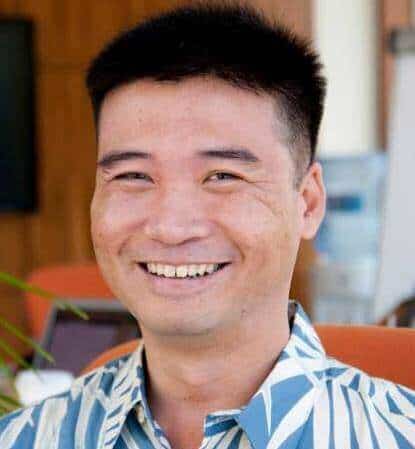 About the author. Entrepreneur and Cleaning Business Fan.
Hi! I am Shawn and I am a happy individual who happens to be an entrepreneur. I have owned several types of businesses in my life from a coffee shop to an import and export business to an online review business plus a few more and now I create online cleaning business resources for those interested in starting new ventures. It's demanding work but I love it. I do it for those passionate about their business and their goals. That's why when I meet a cleaning business owner, I see myself. I know how hard the struggle is to retain clients, find good employees and keep the business growing all while trying to stay competitive.
That's why I created Cleaning Business Boss: I want to help cleaning business owners like you build a thriving business that brings you endless joy and supports your ideal lifestyle.