Perhaps the most critical aspect of owning a cleaning business is the built-in job security that comes with knowing that there are homes, buildings, and offices that need to be cleaned wherever you reside. This is especially true in the Sunshine State. A recent study funded by the United States Department of Labor projects a  growth rate of 11.3%% for the cleaning industry in Florida, according to Janitorial Manager. 
The website Square says that there are four essential steps to gaining contracts for your commercial or residential cleaning business. Those steps are;
Create a website for your cleaning business
Develop partnerships with other local organizations
Make your business stand out by providing exceptional service throughout the bidding process.
Establish a referral or rewards program
Create a Website for Your Cleaning Business
With approximately 59% of funds spent on marketing allocated to digital marketing, creating a website for your cleaning business is essential to gaining new contracts. Where else are you going to inform your potential customers about the services you offer, your hours of operation, the costs of your services, and any special certifications or licenses your cleaning business has obtained? These are just a few requirements potential customers will be looking for when they are looking to enter a contract with your residential or commercial cleaning business.
What if you don't know the first thing about creating a website for your cleaning business? Forbes has given the following tips for creating a website for any small business:
Make sure you get a good domain name.
Ensure that your website is secure, complete with adequate technical support
A description of your business should be prominently displayed

 

The content management software you are using should be top-notch
Make sure your website is optimized for search engines
The user interface of your website should be both engaging and interesting
Publish new and interesting content regularly
Keep your website well-maintained
By following these steps to create an engaging website for your cleaning business, you will be able to catch the eye of your fellow Florida-based businesses and residents, resulting in new cleaning contracts and a prosperous cleaning business.
Check out this article to know some tricks on cleaning a mattress without vacuum cleaner.
Develop Partnerships With Local Organizations
With 20% of new businesses failing within the first year, and 50% of businesses failing within their first five years of operation, it's easy to see how difficult it may be for your cleaning business to survive. There isn't a business, whether they are located in Florida or any other state, that can survive without acquiring new customers. This may prove to be a little easier if you establish working partnerships with other local businesses or organizations. Most of your fellow Florida business owners would see developing a partnership with your cleaning business as mutually beneficial.
One area in which you can see a good example of forming good partnerships with other local businesses is in the rent-to-own business. When I was a Sales Manager with a prominent rent-to-own business, we would establish a referral program (complete with fliers) with local daycares. It was mutually beneficial because customers looking for furniture due to an expanding family might also be in the market for child care and vice versa. Perhaps the same can be accomplished if your cleaning business and a local Florida-based catering service form a good working partnership.
You see fruitful business partnerships with like-minded organizations in several areas of small business. Why can't it work for your residential or your commercial cleaning business? It can, providing your cleaning business is forming partnerships and relationships with the right kind of businesses in Florida. Before you know it, you will be exchanging recommendations with several local businesses in your corner of the Sunshine State.
If you are unsure of how to network with local businesses or organizations, you can browse through the Events section on the Florida Chamber of Commerce website. This section provides you with a schedule of upcoming events at which you can network with other local businesses to develop a good working relationship.
Provide Exceptional Customer Service Throughout the Bidding Process
Providing exceptional customer service is essential not only for retaining customers, but it is also vital to the acquisition of new contracts for your cleaning business. There is no better time to establish a great working relationship with potential customers than during the bidding process of a new contract. This is your residential or commercial cleaning business's time to shine, showing that you are willing and able to provide exceptional customer service.
If a potential client is satisfied with the level of customer service your cleaning business is providing before you enter a contractual obligation, they will be much more likely to enter into a contract with you after you work out the finer details.
Bidding for a new cleaning contract can be a frightening experience, whether you are an established commercial cleaning business or an upstart cleaning service. Luckily, the Project Manager has provided a step-by-step list to guide you through the bidding process:
Research and planning
Careful consideration and preparation of your bid
Submitting the bid to your prospective client
Impress your potential customers with a great presentation
By following the step-by-step guide to an effective presentation and providing excellent customer service throughout the bidding process, you can rest assured that your fellow Floridian businesses and residents will be awarding contracts to your residential or commercial cleaning business before you know it. Be sure that you continue to provide that same level of customer service throughout the life of the contract. This is essential to other people or businesses renewing those contracts and the survival of your cleaning business.
Establish a Referral or Rewards Program
One way to increase the number of contracts your cleaning business gains is to establish a referral or a rewards program for your existing clientele. By offering your existing customers discounts on the services provided by your residential or your commercial cleaning service, you can expect your cleaning business to see significant growth by acquiring new cleaning contracts with other Floridian residents or businesses. There is an old saying in business that says that word-of-mouth advertising is the best form of advertising. This would be the perfect opportunity for your cleaning business to prove that saying to be true.
One great example of a successful referral program can be seen in the daycare business. Parents feel comfortable referring their friends or family to their daycare, providing that they are satisfied with the level of service they are receiving. In exchange for referring new customers, your Florida-based residential or commercial cleaning business can offer discounts or free services to your existing customers.
Whether you are cleaning businesses or residential homes, rewards and referral programs are universally appreciated. This applies not only to your home state of Florida but also around the world.
This is your chance to gain new contracts by making a lasting, favorable impression on your current customers. The only thing you have to do is to keep providing clean environments for your fellow residents and businesses of Florida. After all, isn't this why you got into the cleaning business in the first place?
As you can see, finding new contracts for your residential or your commercial cleaning business is not a complicated process. If you follow the steps of creating a website, developing business partnerships, providing exceptional customer service, and establishing a referral or rewards program, your cleaning business can take advantage of the incredible growth rate the cleaning industry in Florida is experiencing. There is no better time than now to take advantage of what you have learned and make your residential or your commercial cleaning business a Florida success story!
Check out this article to learn how to clean a large office building.
Frequently Asked Questions
What are the key elements that must be present to constitute a legal contract in the state of Florida?
There are a plethora of contracts to be gained by your commercial cleaning business or your residential cleaning service in the state of Florida. However, you must make sure that any contracts entered into by your residential or commercial cleaning business are valid contracts. According to NeJame Law, contracts in the state of Florida must have three key elements to be considered valid. The first aspect of a valid contract in Florida is the formation of the contract. Acceptance is the second key element in constituting a legal contract in Florida. The third (and final) element of a valid contract in the state of Florida is consideration.
What is required to start a cleaning business in Florida?

 
Both residential and commercial cleaning businesses are seeing significant growth in Sunshine State. It's only natural for you to want to get in on this booming industry. Suppose you want to start a cleaning business in Florida. The Florida Department of the state lists four steps you will need to take to start your cleaning business. The first step is to check with the county tax collector to see if they require you to obtain a business license.
The second step in this process is to register your cleaning business with the Florida Department of Revenue. Next, you will have to register with the Internal Revenue Service (IRS). The final step to achieving your dream of owning a Floridian cleaning business is to register your business name with the Florida Department of the State.
To learn more on how to start your own cleaning business, check out my startup documents here.
Please note that the contents of this blog are for informational and entertainment purposes only and should not be construed as legal advice. Any action taken based on the information provided in this blog is solely at your own risk. Additionally, all images used in this blog are generated under the CC0 license of Creative Commons, which means they are free to use for any purpose without attribution.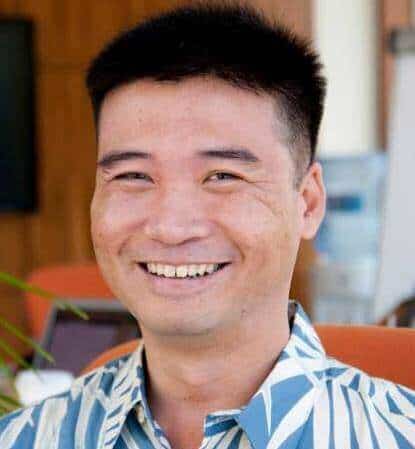 About the author. Entrepreneur and Cleaning Business Fan.
Hi! I am Shawn and I am a happy individual who happens to be an entrepreneur. I have owned several types of businesses in my life from a coffee shop to an import and export business to an online review business plus a few more and now I create online cleaning business resources for those interested in starting new ventures. It's demanding work but I love it. I do it for those passionate about their business and their goals. That's why when I meet a cleaning business owner, I see myself. I know how hard the struggle is to retain clients, find good employees and keep the business growing all while trying to stay competitive.
That's why I created Cleaning Business Boss: I want to help cleaning business owners like you build a thriving business that brings you endless joy and supports your ideal lifestyle.