The 2008 mortgage crash led to many homes being foreclosed. Although it is more than 10 years later, there is still a need for foreclosure cleaning services. People all the time are buying stuff they can't afford. If history repeats itself, as it does, I don't see the foreclosure home cleaning service market going away anytime soon.
Starting a foreclosure cleaning service means cleaning out all the left behind junk of the home, a removal service. To start a cleaning business for foreclosed homes, you need to budget for operating costs and have the appropriate permits to run your business. You'll also need to know how to give a quote and find business. Lastly, know what to do with all the junk and how to clean to the buyer's standards.
Removal Service
Many times, the residents of a foreclosed home leave their junk. A foreclosure cleaning service is also known as a junk removal service, removing furniture and all the other knick-knacks the former residents left behind. Another branch of your foreclosure cleaning service could be the removal of hazardous waste (asbestos, biological waste, etc.). People who were evicted could ruin the property in revenge: breaking doors, ripping out copper to resell, breaking windows.
You have all the junk, what do you do with it? Dispose of the junk in an eco-friendly manner (#savetheplanet). What you have left, donate to goodwill or resell. One man's trash is another man's treasure.
Operating Costs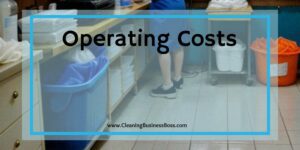 All businesses have costs to operate. For the business of cleaning foreclosed homes, the operating costs include labor, vehicles, supplies, and paperwork.
The first operating cost is labor. Since robots haven't taken over the world yet, people still have to work. One of the operating costs of any business is labor. You need junk removal crews and cleaners to clean the homes. Also, to get the home resale worthy construction contractors may have to do some repairing. Also, all the backend work such as accounting and legal stuff. If your business is just starting out consider outsourcing your paperwork. For example, you can outsource your accounting to

bench.co

, and your legal stuff to sites like

LegalZoom.com

.

The second operating cost is vehicles. Having to remove big furniture items will take a long time in a car. There are mini dump trucks that can carry all the junk that is left behind. There will be damage to trucks, as well as, gas to pay for.

The third operating cost is supplies. You need something to clean the dust!

The fourth operating cost may be disposal fees. Depending on what part of the country you live and the local laws, you may have to pay a fee to dispose of certain materials.

Lastly, budgeting for unexpected costs. There are going to be repairs and problems that you did not expect. The unexpected costs budget is going to cover these so you don't go under when a truck breaks down.
All the operating costs should be thought about while giving a quote on a cleanup. You want to make money, right? It costs money to make money. There will be more costs for permits and requirements that are important to have.
Learn how to start an office cleaning business in four simple steps by visiting our article here.
Permits and requirements
You can't just walk into a house and start cleaning. There are legal requirements for cleaning foreclosed homes: a business license, a federal tax identification number, and insurance. Also, you may want to consider getting a general contractor's license.
Get your business license. A business license is an authorization to start and conduct business in the government's geographical jurisdiction.

If you plan to hire workers you will need a Federal Tax Identification Number (a.k.a. Employer Identification Number). The IRS uses the number to identify business entities.

Cover your be-hind with insurance. If anything breaks it is nice to have protection to cover repairs. If you work with a bank they may require you to have minimum insurance coverage, dependent on the state.

Lenders may want you to have a general contractor license. If you don't have the licenses to finish everything in-house, you can hire subcontractors (e.g. carpenters, electricians, painters, plumbers) Having workers in-house can help you land more gigs because it's less work for the lender.
When you start to get involved with other businesses and people, having the required document will be important. Again, there are online sites that can help with your legal stuff.
Where to Find Business?
You started a cleaning business, more specifically a foreclosed homes cleaning business. Now you need homes to clean. There are a couple of places to look such as foreclosure auctions, real estate agents, lenders, and driving around.
Attend local foreclosure auctions. What better place to find foreclosed home buyers than a foreclosure home auction?

Use technology to find foreclosure agents. Websites like Zillow and Realtors allow you to filter foreclosure homes. Find real estate agents that specialize in foreclosed homes and start building rapport.

Find lenders. Banks usually have to handle foreclosed homes and need a quick cleaning turnover to resell the home. Real Estate Owned (REO) is the branch of the bank that handles repossessed properties. Visit banks and offer your quick quality cleaning services.

Drive around your neighborhood. There are diamonds in your backyard. What I mean is, there are foreclosure homes in your neighborhood. Drive around and find all the for sale, foreclosed home picket signs on the front lawns. Call the number on the signs and ask about cleaning services.

Build a reputation. There are no better clients then referred clients. You worked with someone and they loved the work you did, referring you to their friends. Be the go-to foreclosure cleaning service in your area providing quality service.
Follow up with any leads. The more you keep in touch, the more likely you will be to sign a contract or at least get a flat refusal. Have a reference portfolio to display your work. Businesses like to see previous work so they can get a gauge on what to expect.
How to price a cleanup?
Lenders are going to want a quick turnover for the house. The longer it takes to clean, the more money lost. Each cleanout is going to be quoted differently, so have a contractor ready to make a quote on a house.
It's a bank, they should have money, right? Banks are probably willing to pay a little more for faster cleanup. Keep a record on turnover time from start to "sold." Once you have a track record, it will get easier to land cleaning gigs. As with anything, it takes time and effort to be successful.
Over time, you will start to notice the common costs of cleaning foreclosure homes. Have a template for the pricing of repeat damages and items. There will be repeat damages you see such as holes in walls, torn out plumbing, broken windows and the like. Also, you will be cleaning up similar items throughout each home (e.g. furniture, appliances)
When quoting a home, take many pictures, and don't be afraid to get dirty. Damages and problems could be hidden, and you want to know about them to reduce the number of unexpected costs and lost revenue.
Removal and disposal of items
Removing large items such as old furniture and appliances can be a hefty task. Requiring multiple people sometimes to carry around odd hallways and wonky corners. Once you remove the items from the house you have to properly dispose of them.
Removal
Once the junk is out of the house, where should you bring it? If you aren't working in a city that allows furniture to be left on the curb, load it into the truck. There are a few truck options when removing the large items.
Rent
You could rent a truck from a truck rental company such as U-Haul. Renting a truck could be a great option for the person who is just starting out and doesn't want to commit to spending over $10,000 dollars.
Purchase
If a foreclosure cleaning service is what you plan to do, purchase the trucks. You will also need a place to park the trucks. Purchasing your trucks can reduce costs long term, and allow you to be ready to go when the call comes in.
Outsource
If you are thinking about outsourcing your trucks be sure they are reliable. The fast turnover of foreclosure cleanouts needs a quick responsive removal service.
Disposal
The junk is in the trunk, what do you do with it now? Donate what you can. Clothes and other accessories are great for donations as well as furniture that isn't stained or broken. What you can't donate, dispose of.
Many municipalities are working on achieving Zero Waste. It is more of a goal than a law. It means municipalities are working on reducing the amount of waste sent to landfills. Ultimately, achieving 100% of the items taken from the cleanout being reused or repurposed.
When you bring the junk back to your shop separate the e-waste from the rest. E-waste includes TVs, computers & computer monitors, cell phones, and other electronics. The e-waste will pay back dividends. According to Business Insider, each year we dump $60 million of precious metals contained in the cell phones. Improperly disposing of e-waste materials can be hazardous to both the environment and human health, producing tons of toxic waste.
You quote the clean up of a foreclosure based on the condition, which then you come up with a price. The items you remove and dispose of can accumulate some extra change for your business. A great way to build worker loyalty is to have a celebration every time you reach a certain amount of money from the disposed of items.
Check out this article to know how to you can start a commercial cleaning business from scratch.
End Buyers
Cleaning foreclosed homes is a removal of junk. Depending on the buyer, sometimes you'll be cleaning the walls and carpets as well. The end buyer is going to resell the home, and it's your job to get it ready. Get a permit to enter the home, and approval from the lender. The end buyer is probably going to be a property management company or house flipper. Heck, maybe you are the end buyer. Depending on who is buying the home will determine how clean it needs to be. A house flipper doesn't need a fully furnished home because they can do it themselves. Whereas, a property management company planning to rent the house may want the home ready-to-rent.
Homes need to be inspected to code. Having a home inspector stop by can help reduce long term financial repercussions. When you have an inspector take a look at the property, follow them around, ask questions, and take notes. If something needs to be fixed, don't penny-pinch. Duct-tape does not fix a crack in the cement. Fix the problem now to reduce further problems. It will save you heaps of time, energy, and money long term.
Frequently Asked Questions
How long does it take to clean a foreclosed home?
Depending on the damage of the home, on average a foreclosure home cleanout takes a week to complete. Banks want a quick, as well as quality clean. The quicker you can clean, the more money both the lender and you can make.
Is buying a foreclosed home a smart investment?
You may want to be more than a cleaning service. Buying foreclosed homes to be rented can be a great addition to your portfolio. Banks will sell foreclosed home to people at a fairly cheap price. The bank will sell it "as-is" and you will be the one responsible for all repairs. If you have a quick turnaround team you can get the home from wreck-to-riches within a week. At that point, you could either sell the property or rent it out and make some passive income.
To learn more on how to start your own cleaning business, check out my startup documents here.
Please note that the contents of this blog are for informational and entertainment purposes only and should not be construed as legal advice. Any action taken based on the information provided in this blog is solely at your own risk. Additionally, all images used in this blog are generated under the CC0 license of Creative Commons, which means they are free to use for any purpose without attribution.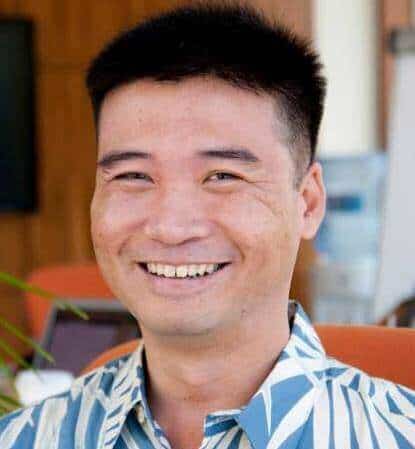 About the author. Entrepreneur and Cleaning Business Fan.
Hi! I am Shawn and I am a happy individual who happens to be an entrepreneur. I have owned several types of businesses in my life from a coffee shop to an import and export business to an online review business plus a few more and now I create online cleaning business resources for those interested in starting new ventures. It's demanding work but I love it. I do it for those passionate about their business and their goals. That's why when I meet a cleaning business owner, I see myself. I know how hard the struggle is to retain clients, find good employees and keep the business growing all while trying to stay competitive.
That's why I created Cleaning Business Boss: I want to help cleaning business owners like you build a thriving business that brings you endless joy and supports your ideal lifestyle.