If you are thinking of launching a cleaning business, there are a few things you should know from the get-go. The first thing I should tell you is that it is not an easy task. It will take a few months of trial and error before actually getting it all together and running a successful cleaning business. But do not panic!
I have created a short 6-step guide on how to start a cleaning business that will clarify the process and save you valuable time.
Do Your Research

Develop a Business Plan
Set Up Your Company
Purchase Equipment & Supplies
Get a Team Together
Invest in Marketing
Do Your Research
According to the U.S. Bureau of Labor Statistics, about 20% of small businesses fail in their first year. Thus, it is crucial that you do your homework before taking the plunge and starting your own cleaning business. Explore the market in the search for answers as to who and where.
• Who is your target audience?
The first thing you need to do is determine who will be your desired clientele. I will strongly advise you to start catering residences and later, if need be, expand to commercial cleaning.
Residential cleaning is a more accessible business than commercial cleaning — they do not require as much work, and the initial investment is considerably lower. Moreover, it is easier (and faster) to create a client database when targeting homes.
However, 'Homeowners' is a vast market. To succeed, you will need to segment your audience thoroughly. Try to imagine your 'Buyer Persona.' In other words, describe your ideal customer by taking into consideration not only their demographics (e.g., location) but also their psychographics (e.g., needs and wants). 
The #1 reason as to why startups fail is 'no market need.' Thus, keep in mind, that even though you might have a clear picture of who your audience is, you still need to validate 'if' and 'how much' they are willing to pay for your service for you to become a sustainable company.
• Where should you base your company?
Undoubtedly, your business should be strategically located near your target audience. Nonetheless, keep in mind that location will also impact other aspects of your business.
Depending on your site, you might need different licenses, permits, or to comply with various legal obligations. Furthermore, taxes and labor costs also vary substantially based on your location. For instance, in New York, the average pay for a housekeeper is $17 per hour, while in Texas, it adds up to $12 per hour. Further West, in California, they have the highest tax rates, while in Florida, they are considerably low.
It is essential to choose a place that makes sense financially and commercially, but also make sure you are comfortable setting up shop in that specific location. Another top reason why startups fail is 'getting out-competed.'
Create a Business Plan
Think of a business plan as the roadmap of your company. It is a guide that will navigate you through the entire startup process, from 'business idea' to expansion. It focuses on your goals and objectives and how to reach them.
A business plan is usually a long descriptive document that becomes crucial if you are seeking financial aid. It generally includes:
Executive Summary

Market Analysis

Business Description

Funding Requirements

Sales Strategies

Marketing Actions

Financial Projections
If you are not seeking funding, a single page including your budget, company structure, list of 'to-dos,' pricing, and expected timeline will suffice. Remember, a business plan is a tool to help you manage your company, and it should not be set in stone.
Business models tend to shift very quickly at the starting phase of a startup. Thus, you can change and re-write your business plan as many times as you see fit.
Learn how you can start a cleaning business in California by checking out this article here.
Set Up Your Company
Setting up your company is a process in itself — there a lot of things you need to take into consideration! For starters, which will be your business structure.
A small cleaning business can be constituted as a sole proprietorship, a partnership, a limited liability company (LLC), a cooperative, or even an S Corporation. The business entity you pick will affect many factors of your business from size, to your liability, to how much taxes you pay.
Once you have decided what type of company suits you best, you will need to register your business. You can begin by choosing a name for your company.  But, you don't want to rush this; a business name plays a crucial role in your success.
Therefore, make sure you pick a name that is both original and easy to remember. I recommend you to stay away from generic names such as 'Home Cleaners' or 'Maids To-Go.' At first, these may seem like a great idea, but don't be too obvious. Most generic names are already trademarked or registered.
I suggest you do a quick Google search and find out if your name's idea is available. If it is, make sure it does not infringe on any copyright laws. Once you decide on a name, consider also registering a domain name (in case you later want to develop a business website).
Next, you should file for legal permits and licenses. Depending on the State, you might need an exclusive license or a regular 'Service Contractor's License.' I recommend you find out locally by checking the U.S. Small Business Administration page.
Last but not least, insurance. Insurance policies are expensive, but in most States, you are obliged to have them. I recommend you seek expert advice if you are unsure as to what insurance best fits your needs and requirements. However, General Liability and Workers Compensation Insurance are the most common policies for small cleaning businesses.
Purchase Equipment/Supplies
The fourth step is pretty much self-explanatory. To have a cleaning business, you need cleaning supplies! Start off with the basics:
Mop

Broom

Cleaning Bucket

Feather Duster

Vacuum Cleaner

Glass/Window Cleaner

Bleach

Disinfectant

Washing up liquid

Paper Towels/Wipes

Garbage Bags

Gloves

Sponges
Keep in mind that some customers may require unique supplies such as scent-free products to prevent allergies or organic/natural products if they are environmentally driven. Specific customers may also need other utensils as lint rollers if they have pets or specialized cleaning solutions for carpets and wooden floors.
Most of these products are found in your local supermarket, grocery store, or pharmacy. Nonetheless, if you have the budget for it, I recommend you purchase your supplies in bulk for better prices and to save time by avoiding having to shop for supplies every other day.
Also, consider investing in a method of transportation, such as a small truck or a van. This will make you look more professional, provide better job conditions for your employees, and help you take better care of the equipment you already have.
Get a Team Together
You are just starting, so do not go out of your way to hire more employees than what you actually need. Outline the job's task and responsibilities and make sure you are only hiring individuals that can fill in those positions. At first, 3-4 part-time employees will do. As appointments begin to roll in, you might want to revisit the number of people your team needs.
Moreover, hiring professional housekeepers with years of experience in the field can be expensive. Thus, try looking for responsible, committed, and well-manner individuals that are willing to undertake a task like this one.
It does not matter if they have cleaning experience, although previous experience with customer service is preferred. This might result in a few extra training hours, but it should not impact your company's efficiency and will lower your costs considerably.
In my experience, people that have the following skills are, more often than not, a great fit:
Proven workplace punctuality

Strong time management skills

An eye for detail

Good interpersonal skills

Excellent communication abilities

Self-motivated
Work ethic and personal appearance are strictly crucial in the cleaning business. Keep in mind that people are, literally, letting you inside their homes and near their valuables. Thus, make sure you undergo an exhaustive screening and vetting process before offering someone a position in your company.
Check out this article to know how you can start a cleaning business in Florida.
Invest in Marketing
I can only imagine that as a first-time entrepreneur, your capital might be limited. However, this should not stop you from recurring to marketing practices that have little or no cost.  Below a few ideas:
Word of Mouth
Word of Mouth is a great way to get the ball rolling for your business. Start by offering your cleaning services to your inner circle (e.g., friends, family, neighbors). Once you get your first clients, ask them for referrals or let them know that you are available 'XYZ' days, and are in the market for new customers.
If you are doing your job right, you can build a network of clients without ever having to invest in paid marketing. Nonetheless, this takes time and a lot of patience on your part!
Flyers/Brochure
If you want to speed up things a bit, you might want to consider handing out flyers or brochures around neighboring communities. Make sure they look professional and list key elements such as contact information, prices, services, and any other main selling points. It is essential that you include a 'Unique Selling Proposition' or a differentiator that sets you apart from all the other cleaning businesses in the area. 
For instance, if your company includes thorough cleaning of drapes and carpets, this would be a great thing to add to your flyers. Another great thing that can set you apart is your work schedule. So, let's say you work on weekends, there should be a bold title on your flyer to highlights this feature.
Social Media
Social Media can be both a blessing and a curse depending on how you use it. Make sure your online presence looks legit and exudes confidence. I cannot stress this enough! A cleaning business is all about how trustworthy you appear in the face of those who are willing to hire you.
Start off by creating a profile on the platform, you feel the most comfortable using. Take your time and aim to build a professional-looking page.  If you decide to go with image-based platforms like Instagram, make sure you get the clients' permission before posting pictures of their homes. Moreover, try to always portray your brand in a good light by using appropriate language and posting only relevant content.
Also, if you have some extra money lying around, investing in sponsored content can help you reach your desired audience faster and more efficiently. If you do not know what a 'sponsored post' is I suggest you read the following article.
Discounts/Coupons
This is a no-brainer, people love paying less for a service/product they want. Thus, in the beginning, coupons can serve as a great incentive mechanism to attract new clients. Think about offering 20% off on your 'first home visit' or including a service that you will typically charge extra for such as window cleaning.
Nonetheless, never offer your services for free! Your work, time, and effort are valuable —giving it away for free can convey the wrong impression. Plus, remember you are starting a business and business's expenses (especially at the beginning) at very high. Therefore, you will want to recuperate your investment as fast as possible to start making profits.   
There you have it! A simple 6-Step Guide on how to start your own cleaning business. Make sure you do your research, develop a business plan, set up your company, purchase the right equipment & supplies, get a team of professionals together, and invest in the right marketing. 
Frequently Asked Questions
How much money do I need to start my own cleaning business?
Depending on the scope, the initial investment required for a cleaning business ranges between $2,000 – $5,000. This figure includes legalities, insurance policies, equipment, supplies, labor, and marketing.
How long does it take for a cleaning business to become profitable?
The time it takes for any business to become profitable depends on a few elements:
The time you invest in your project

How much capital you have to begin with

How much money you invest in marketing and promotions

The quality and efficiency of your service

The competition, and how you set yourself apart from other companies
However, overall, it can take only a few months (3-4) for you to become a sustainable business and start generating profits.
To learn more on how to start your own cleaning business, check out my startup documents here.
Please note that the contents of this blog are for informational and entertainment purposes only and should not be construed as legal advice. Any action taken based on the information provided in this blog is solely at your own risk. Additionally, all images used in this blog are generated under the CC0 license of Creative Commons, which means they are free to use for any purpose without attribution.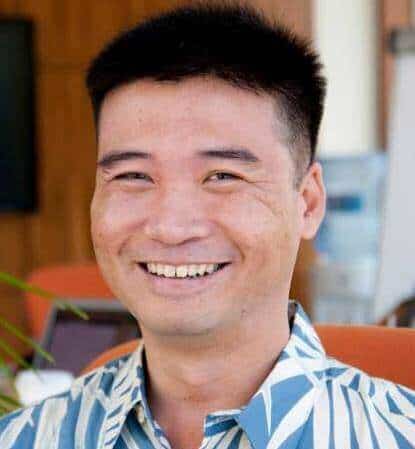 About the author. Entrepreneur and Cleaning Business Fan.
Hi! I am Shawn and I am a happy individual who happens to be an entrepreneur. I have owned several types of businesses in my life from a coffee shop to an import and export business to an online review business plus a few more and now I create online cleaning business resources for those interested in starting new ventures. It's demanding work but I love it. I do it for those passionate about their business and their goals. That's why when I meet a cleaning business owner, I see myself. I know how hard the struggle is to retain clients, find good employees and keep the business growing all while trying to stay competitive.
That's why I created Cleaning Business Boss: I want to help cleaning business owners like you build a thriving business that brings you endless joy and supports your ideal lifestyle.