When you start any business, there is a set procedure to follow so you can be sure you are opening your business legally. Opening a new business is exciting, but it comes with important tasks and responsibilities to be done.
To start a cleaning business, follow this checklist:
Write the business plan.

Finance the business.

Choose a business structure and apply for business insurance, licenses, and permits.

Pick the location.

Gather supplies and equipment.

Create an advertising plan.
Write the Business Plan
Writing the business plan will not only be used to persuade investors to fund your business, but it will also a roadmap for you to refer to throughout your entire entrepreneurial journey as a cleaning business owner. Think of the business plan as your tactic for winning the war on keeping your business open for more than 5 years and then for more than 10 years. Why these numbers? Many businesses begin closing in higher percentages after being in business for those time periods. Set yourself apart from competitors firstly by writing and executing a polished, professional, and precise business plan.
Follow this checklist in the order presented to complete your cleaning business plan. Remember to answer the questions or touch on the topics listed beneath each key point. Being as thorough as possible in presenting your business plan is important so investors will ask you fewer questions about your execution strategy after they are done reading it.
Describe your cleaning company.

What problems your cleaning business solves.

Your target market.

The strengths of your business.

Any competitive advantages over competitors.

Write a market analysis.

How is the cleaning business industry doing their business?

How will your business enter and succeed in the market?

What are the market trends in the cleaning business industry?

Determine how your business will be organized and managed.

Your business legal structure (LLC, S corporation, etc).

Board of directors (if applicable).

Management staff.

Resumes included for the leadership team staff.

Describe your cleaning business service.

How it will benefit your customers.

Process of delivering your service.

Detail your marketing strategy.

Social media.

Mailing campaigns.

Website marketing.

Tv/radio advertising.

Project your sales for over the next five years.

Income statements.

Cash flow statements.

Balance sheets.

Include graphs and charts to professionally display projections.

Include a funding request.

The amount of funds you already have and what sources in which you gathered said funds.

How much funds you will need.

How you will use the funds to advance your business.

Write the executive summary last, but put it as the first section of your business plan. Reread your business plan so you can write about how and why your cleaning business will be successful. Include the following.

Mission statement

Vision statement

Description of service

If you have additional documents, include an Appendix (or Appendices) section.

Licenses and permits

Contracts

Resumes

Credit history

Pictures of your service
Finance the Business
You cannot run a business without money. But wait! Aren't we in business to make money? Of course! However, a new business needs startup funds. With all the license fees, equipment costs, building costs, and unforeseen expenses, you need a "nest egg" of startup funds so your cleaning business can launch without any hiccups.
When financing your cleaning business, consider the following sources. Try to consider the low-cost financing options before defaulting to the higher-cost financing options.
Personal savings

Extra work hours

Sell unwanted items in your home

Place savings in high yield savings account for faster growth on interest

Family and friends

Angel investors

Crowdfunding

GoFundMe

Kick Starter

Indiegogo

Just Giving

Fundly

Business credit line

Bank loans

Small Business Administration (SBA) loan programs
Check out this article to know some advice for your cleaning business.
Choose a Business Structure and Apply for Business Insurance, Licenses, & Permits
As investors peruse your business plan and the funds are coming in to finance your startup, use this time to apply for the necessary licenses and permits for your cleaning business. These licenses and permits are necessary to have so that the authorities and the government know that you are operating your business legally.
According to Insureon, follow these steps to reassure that you are fully operating your cleaning business legally.:
Submit a "Doing Business As (fill in the blank of your business name)" application at your local city government office where you will be operating your cleaning business.

Visit sba.gov to be sure you are up to date on all the licenses and permits you need based on the state in which you will be doing business.

After finding that information, complete and submit those necessary forms for your state.

Apply for license bonds and surety bonds. Your clients will feel a sense of security and trust knowing that your business has these credentials. Ask for more information about obtaining such credentials when you call around to different insurance companies to compare rates.
Use this time to choose a business structure that you think will best suit how you want to run your cleaning business. You will be prepared come tax time with a legal business structure in place so that you are paying the appropriate taxes to the government.
Choose one business structure from the list below. Find out more information on each business structure at sba.gov.
Sole proprietorship

Limited Liability Company (LLC)

C Corporation

S Corporation
Pick the Location
If you will be operating your cleaning business out of your home on a temporary basis before considering a brick and mortar location, then look below to see the questions you should ask yourself when operating your home-based cleaning business. If you want to open a brick and mortar location now, read below to find out the different types of areas in which you can open your location.
Selecting a proper location is important for the success of your cleaning business. You want to be sure your location is readily seen and has a considerable amount of traffic going past so your business will get the exposure it needs. Consider the following when selecting a location.
If You Want to Work at Home
Can people come to your home to talk to you in person to get a free quote? Or do you want to meet at a public venue, such as your local library?

Will you consider signing up for a business cell phone? (You can claim this expense on your taxes.)

Will you use your own car or your own company van to go to your cleaning gigs?

If using your own car, how will you track your mileage so you can claim it on your taxes at the end of the year?

How can you get an affordable company van down the line so you don't have to worry about separating miles from your personal and work trips in your own car?
If You Want to Open in a Plaza
What are the rental fees for your potential location?

What stores are in the local plazas?

What current stores do you think your target market shops the most?

What kinds of businesses do you want to be nearby your cleaning business so you can attract your target market?

Which plaza is the best place you can locate your business so that you can best serve your potential customers?
If You Want to Open in a Business Building with Suites
What are the costs of using the suite?

Is the business building in a general area where your target market congregates?

How big is the business building?

Will customers have to travel far in the building in order to get to your suite?

Is there adequate parking?
Gather Supplies & Equipment
As a cleaning business, you need the supplies and equipment necessary in order to satisfy the tasks of every job that comes your way. Ask yourself these questions when you are gathering supplies and equipment for your cleaning business:
What kinds of cleaning products do you think your customers would want you to use?

What cleaning companies have green cleaners?

Can you make your own green cleaner that is unique to your cleaning business?

Which suppliers will give the best rate for restock when you need more cleaning supplies and equipment?

How far is the supplier from your business? You want to be sure deliveries arrive on time.

What is the life cycle of your cleaning equipment?

How often will you have to replace your equipment?

Are there longer-lasting options for your equipment needs so that you will save on replacing worn-out or damaged equipment?
Now that you have asked yourself these questions, you are prepared to gather your supplies and equipment. The lists below are based on the type of cleaning company that you plan to operate. A maid service will have a different list than a janitorial service. Even a rug care service has its own special equipment required to successfully serve clients.
Take a look below to find out the general cleaning supplies and equipment you will need based on the type of cleaning company you are going to operate. Since maid services and janitorial services are the top types in the cleaning industry, we will discuss the needs of those businesses below:
Maid Service
Brooms and dustpans (or Swiffer alternative)

Mops and mop buckets (or Swiffer alternative)

All-purpose cleaners

Sponges

Dish soap

Surface specific cleaners

Oven cleaner

Bathroom tile cleaner

Paper towels

Disinfecting wipes

Small cleaning caddies

Trash bags

Vacuum cleaner
Janitorial
Commercial brooms

Commercial mops and mop buckets

All-purpose cleaners

Paper towels

Metal scrapers

Machine to polish floors

Trash bags

Vacuum cleaner
Visit this article here to get an idea about the cleaning checklist for your home cleaning service business.
Advertising Plan
Everything you have done up to this point has gotten your business ready for operating successfully. Now you just need to create a stellar advertising plan that is going to spread the word about your cleaning business and bring in customers. Combine a combination of word of mouth, print media, and social media to achieve the best advertising plan and marketing strategy for your cleaning business. Refer to the list below to refine your advertising plan as needed in every stage of your business.
Word of mouth

Talk to people in passing when out running errands

Keep business cards on you to hand to them

Social media accounts

Facebook

Instagram

Pinterest

YouTube

Newspaper and magazine ads

Television/radio advertising

Flyers on public bulletins

Fast food restaurants

Libraries

Doctor's offices

Grocery stores

Community day events

Set up a table for your business

Have fun cleaning activity stations for kids and adults

Raffle tickets and prizes

Business cards, pamphlets, flyers and more for people to take home

Free memorabilia (pens, stationery, a cleaning spray bottle with your logo on it, etc)

Leave business cards at small businesses (with permission).
Summary
This cleaning business checklist will set you up for success as you journey towards your grand opening day. You have a passion for cleaning, which is why you are starting this business in the first place. Do not lose hope as you face bumps in the road along the way. Be an entrepreneur that rises up strong and slays the dragon that is your fears of operating a startup.
Keep this checklist with you as a resource for revisiting each section as needed. Licenses and permits do need to get renewed. Advertising plans could use some innovation here and there. And your list of equipment and supplies may change if you find brands that are more efficient in their performance or cost less than what you are currently using. Know that every day you put in the hard work of training yourself to become an entrepreneur is another day to thank yourself for your diligence. You will look back on this startup experience one day and smile knowing that you put in so much hard work to get to your current position.
To learn more on how to start your own cleaning business, check out my startup documents here.
Please note that the contents of this blog are for informational and entertainment purposes only and should not be construed as legal advice. Any action taken based on the information provided in this blog is solely at your own risk. Additionally, all images used in this blog are generated under the CC0 license of Creative Commons, which means they are free to use for any purpose without attribution.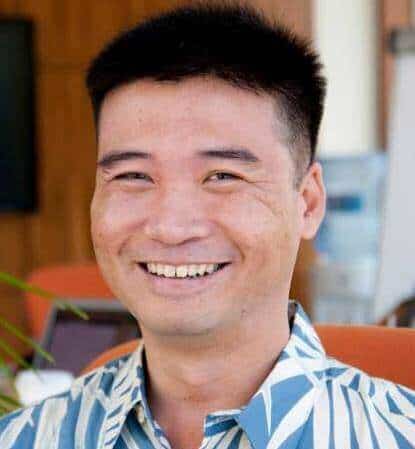 About the author. Entrepreneur and Cleaning Business Fan.
Hi! I am Shawn and I am a happy individual who happens to be an entrepreneur. I have owned several types of businesses in my life from a coffee shop to an import and export business to an online review business plus a few more and now I create online cleaning business resources for those interested in starting new ventures. It's demanding work but I love it. I do it for those passionate about their business and their goals. That's why when I meet a cleaning business owner, I see myself. I know how hard the struggle is to retain clients, find good employees and keep the business growing all while trying to stay competitive.
That's why I created Cleaning Business Boss: I want to help cleaning business owners like you build a thriving business that brings you endless joy and supports your ideal lifestyle.