If you intend to own and run a cleaning business, then you need insurance. No exceptions, not even if you're the only employee in your business. You will be traveling frequently and working on other people's property, two major places where things can go wrong and cost you a lot of money if you're not prepared. You need insurance in the event of an incident or disaster, but with so many companies and options, what do you need?
The top 4 things you need to know about getting insurance for your cleaning business:
Choose an insurance provider that understands a cleaning business's needs, no matter how big or small.

Coverage trumps cost.

Know your industry's risks.

Exceed your anticipated coverage needs.
Choose an insurance provider.
Choose an insurance provider that understands a cleaning business's needs, no matter how big or small.
A quick internet search will bring up a list of ads that assure you that you can get the right insurance policy for your business in just a matter of minutes. You fill out a form, get a quote, and then it's up to you to take it from there.
But is it really that fast and easy? Can a bunch of mandatory fields automatically generate the perfect insurance policy?
In the world of insurance, you get what you pay for. Companies who want to make the application process as quick as possible are looking for quantity over quality. You're just a number to them. If you are interested in a business insurance policy that doesn't come with any regrets, take the time to connect with a live person who knows his/her stuff.
An insurance agent who understands the cleaning industry knows you typically need four things (and yes, they all come separately, but there are bundling options):
General Liability

Property Insurance/Business Owner's Policy (BOP)

Workers' Compensation

Umbrella Liability

Commercial Auto Insurance
It covers you and your company for claims involving bodily injuries and property damage resulting from your products, services or operations.
If you leave a kitchen floor really wet after a deep clean, and the client takes a nasty spill because of it, or if you break something expensive, your insurance company steps in and foots the bill.
What's generally protected:
Lawsuits, investigations, and settlements

Medical expenses, attorney fees, and damages you are legally responsible for
What's not generally protected:
Employee injuries

Professional liability

Auto-related coverage

Intentional damages or acts
Property Insurance/BOP
It covers your workplace HQ, be that your home or a rented space, along with vehicles used strictly for business. It can also pay for other things like debris removal, loss of income and pollution cleanup as part of a covered loss.
What is generally protected:
Property and contents owned by the company (standard only, unless you get special coverage)

Loss of income resulting from a catastrophe

Expenses of operating out of a temporary location

Legal responsibility for harm caused by business operations
What is not protected:
Professional liability

Auto insurance

Worker's Comp

Health & Disability Insurance
Workers' Compensation
Covers medical expenses incurred while on the job and also pays a portion of lost wages. If you're a one-person show, like a sole proprietorship, you're exempt from legally needing this insurance. However, if you're an independent contractor, which is almost exactly the same thing, then you need worker's comp. Sorry.
Umbrella Liability (a.k.a. Excess Liability)
Gives you additional coverage when a claim exceeds an underlying policy's insurance limits. Since you and/or your employees will be driving to sites, this policy has you covered should a claim exceed your General Liability coverage.
No, it's not fun to think about, but it would be even less fun to face without proper coverage. Since cleaning businesses work on other people's property and do a lot of travel, you can't afford to skip the coverage on this "what if…"
Commercial Auto
It covers vehicles that carry employees, products or equipment, protecting them from damage and collisions. If using a personal vehicle you should have non-owned auto liability. Insurance companies often will consider it a violation of terms and not cover damages since your personal policy was priced for personal use.
What it covers:
Bodily injury liability

Property damage

Medical payments

Uninsured motorist

Collision
Perks of talking to a live person: they can tell you what is and isn't included in an insurance policy. There are always exclusions and exemptions. Get to know the exclusions so you know which emergencies to be fiscally prepared for on your own.
Insurance prices are generally based on (but not limited to) the following:
Number of people working for a business

The location

The industry

Where HQ is based out of

Legal structure

Revenue

How long you've been in business

Tools & Equipment
Be willing to call multiple companies and spend a modest amount of time on this.
Coverage trumps cost.
Especially when starting out, it's tempting to cut corners fiscally. You're eager to bring home a decent paycheck. This is where thinking long term is really important. Bottom line, you want to be fully prepared and covered from day one.
Cheap premiums translate to less coverage, premiums that cost more over time, agonizingly slow payouts, and other nasty surprises. Owning a business is a marathon, not a sprint. More thorough coverage from the beginning can mean millions saved over time. Many a source will warn you that it only takes one lawsuit to put you out of business.
Be protected from the unexpected.
Think you can afford cheap now and better later? Here are a few things to think about:
If your insurance policy doesn't cover the full cost of damages incurred, it's up to your business (and your profit margin) to pay for the rest.

You can be penalized for underinsuring your company.

You'll be using a vehicle often. If you don't have adequate insurance and you get into an accident, you'll be buying the replacement, not your insurer.

Weather in the United States has intensified in recent years. According to the Environment America Research and Policy Center, more than 15 million Americans live in counties that have averaged one or more weather-related disasters per year since the beginning of 2006.

If you or one of your employees had a moment of poor judgment, either insurance can pay for the damages, or you can pay them on your own, lawsuit and all.

If that mopped floor wasn't as dry as you thought it was and your client takes a spill, you're going to want insurance to cover any medical bills resulting from the injury, or you'll be paying as if your client didn't have health insurance.
Now, don't let all this scare you out of considering starting up a business. The goal is to help you always be prepared for the unexpected instead of being blindsided by it. Pass the worry about things going wrong to your insurance company. Focus on running your business and let insurance step in as needed, if ever.
Pro tip: Don't self-assess your company's value. Let a qualified insurance valuer who knows your industry tally it up.
Higher Premium or Higher Deductible?
Higher deductible. It either makes you cringe or shrug with indifference. Low premiums mean high deductibles, and high premiums mean low deductibles. They are a seesaw of a relationship and take a good bit of thought considering the pros and cons.
When first starting out, a high deductible may be the way you have to go to make premiums affordable, until you can afford better. You may even stick with the high deductible in the long run if you're prepared to pay it out of pocket.
There's no clear path to take on deductible versus premium. This is one of those areas where an insurance agent can weigh the pros and cons with you, and help you reach the best decision.
To know the average yearly income and salaries for cleaning business, visit our article here.
Know your industry's risks.
You can probably picture quite a few ways things can go wrong, from slipping and falling to getting stuck in a blizzard. Now it's time to get to know your industry's risks so you're not blindly taking an insurance agent's word for it.
A cleaning company's risks at a glance:
Damage to client property

Bodily injuries to self

Bodily injuries to a third party

Damage to equipment

Chemical exposure

Job-related injuries
General Liability covers getting sued over damages to property not owned by your business, along with bodily injuries to a third party.
Property insurance covers your company's property from theft, damage, fire and sometimes natural disasters. There is the optional Pollution Coverage for when your company grows and you have a lot of cleaning chemicals stocked up.
Worker's Compensation covers job-related injuries for employees, but not necessarily for you, the business owner, so don't forget to cover yourself. If you are self-employed and a sole proprietor, check with your state concerning workers' comp insurance and your specific type of business.
Ways to reduce risks:
Develop procedures that eliminate hazards

Undergo training

Use caution signs

Properly store equipment

Use safety equipment
The Occupational Safety and Hazard Administration (OHSA) is a great ally when it comes to reducing risks that you can control. They have an informative website that covers everything from ventilation, flammable liquids, and other standards, to offering health and safety programs that can protect both you and your clients.
Even if you don't or never intend to have employees, it's worth getting familiar with. The safer and more efficient you are, the better your income and your insurance premiums as the years go by.
Exceed your anticipated coverage needs.
This part exists mainly to protect you in the case of a lawsuit. Not only is there the cost of the settlement, but you also have to pay an attorney and court fees. A good insurance valuer will err on the side of overestimating your coverage needs, hence the need for Umbrella Liability Insurance.
This is your trump card should something expensive happen and it's not expensive to have. It generally costs around $200 per year for $1 million worth of coverage.
What Umbrella Insurance covers:
Injuries

Damage to property

Certain lawsuits

Personal liability situations

Advertising errors
It is always better to have more insurance than you need. Umbrella backs up General Liability, giving you peace of mind, instead of risks and dangers always eating away at a piece of your mind.
Putting It All Together
Insurance has your back should the unexpected happen. It protects your company, your personal assets, your employees, and even your clients. The best-case scenario is that you never need it, but the next best case is that you have it and are adequately covered should you find yourself facing a lawsuit or disaster. Life happens in unexpected ways. Insurance allows you to focus on growing the best cleaning business you can without missing a beat.
Check out this article to find a cleaning business for sale.
Frequently Asked Questions
Since insurance can get expensive in a hurry, we have provided quick answers to some business questions that'll help you determine which policy is right for you.
How do I pick the right insurance company?
Buying business insurance is a big deal, a hugely important part of setting you and your business on the path to success. And since all the insurance companies are vying for your money, you want to pick from the ones who care about you and your business.
Here are a few things that'll tip you off that you're on the right track:
The provider specializes in business insurance

The insurance company rates well on A.M. Best, Moody's, and Standard and Poor's.

The insurance company is prepared to grow and change with your business

The insurance agent conveys genuine care for your company

The provider will help you stay current with your needs
What are some of the best insurance companies for small businesses?
Here is a list of five of the top small business insurance companies, according to FitSmallBusiness.com:
The Hartford

Hiscox

Next

Travelers

Chubb
The above link takes you directly to their list, which includes 15 companies. There, you can also see each company's highlights/specialties, along with how the companies were evaluated.
Can I get all these insurance policies in one big package?
Yes. Insurance companies love to bundle. And the best part? It's almost always cheaper than buying them all separately. If the company is a great fit for you, bundle what you can.
To learn more on how to start your own cleaning business, check out my startup documents here.
Please note that the contents of this blog are for informational and entertainment purposes only and should not be construed as legal advice. Any action taken based on the information provided in this blog is solely at your own risk. Additionally, all images used in this blog are generated under the CC0 license of Creative Commons, which means they are free to use for any purpose without attribution.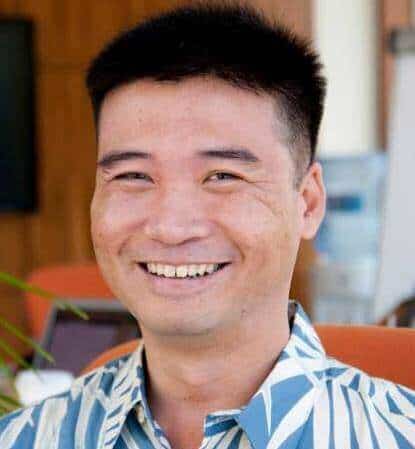 About the author. Entrepreneur and Cleaning Business Fan.
Hi! I am Shawn and I am a happy individual who happens to be an entrepreneur. I have owned several types of businesses in my life from a coffee shop to an import and export business to an online review business plus a few more and now I create online cleaning business resources for those interested in starting new ventures. It's demanding work but I love it. I do it for those passionate about their business and their goals. That's why when I meet a cleaning business owner, I see myself. I know how hard the struggle is to retain clients, find good employees and keep the business growing all while trying to stay competitive.
That's why I created Cleaning Business Boss: I want to help cleaning business owners like you build a thriving business that brings you endless joy and supports your ideal lifestyle.