Time is money. Your time spent cleaning a house is worth the money your clients pay you, but how do you calculate what your services are worth? If you want to build a large, loyal pool of clients, not only do you have to make sure the price is right for them, but it also has to be right for you. It takes a bit of research to hit the fiscal Goldilocks zone.
We've laid out five great tips that will help you master the art of giving an estimate on cleaning a house.
Price your quotes to meet and beat the competition

Know your own numbers

Have a calculation method

Clearly break down your rates to clients

Adjust to how long it really takes
Price your quotes to meet and beat the competition
Since all cleaning companies start somewhere, it's good to figure out where you, personally, need to start with quoting a house cleaning job. Companies charge anywhere between $25-$90 per hour, usually capping around $45.
That's an awfully large window. You can't just pick an arbitrary number and wait for your first bite, and you also don't want to start offering services at $24 or less to get started. Not only is that income unsustainable, but you're also going to be hard-pressed to raise your rates if clients get used to cheap.
The internet is a friend to both you and your potential clients. To figure out what other cleaning companies in the area are charging, you can make a few phone calls or fill out a contact form on their website (the former might be faster and you won't find yourself having to unsubscribe from a mailing list later). Here are some good questions to ask:
What do you charge hourly?

What do your rates cover?

Do you have any special or seasonal services?

Do you offer any special discounts for repeat jobs or the likes?
There may be more questions on your mind. Ask all of them and take notes. The clearer the picture you get of your competition, the easier it will be to know how to meet and beat what they've already established.
House cleaning business typically charge by the hour and factor in the square footage of a house, the number of floors and so on. There's also the number of rooms, duties needed to be performed, and more. An initial quote is going to be an estimate. Hearing a quote from someone who's been in business a while will give you a great idea of what to charge and what people are willing to pay to not have to push a broom themselves.
Pro Tip: It's not just about offering the best rates. It's also about the quality of service you deliver. If you check out reviews people have left for other cleaning companies, that's an opportunity to capitalize on others' failures and help understand exactly what people need. How your work performance makes a client feel matters more than how much you charge.
Know your own numbers
If you want to stay in business and build wealth, you need to know where every last penny goes, from paper towels to paychecks. If you don't pay attention, extra money has a habit of disappearing via unprofitable ventures. Knowing your numbers maximizes your profits and your paycheck while minimizing expenses.
Business Budgeting Software
You don't have to reinvent the budget wheel. There are plenty of software apps available, both free and paid. FinancesOnline has reviewed quite a few software programs. Here's a recap on three of their top suggestions:
Freshbooks
FreshBooks has a 30-day free trial before you have to choose one of three plans that depend on the number of active clients you intend to bill. Each plan provides:
Customize and send unlimited invoices

Invoice status tracking and updates

Automatic late payment reminders and fees

Easily accept online credit card payments

Easily add and categorize expenses

Track your time by project and clients

Clear and simple reports and dashboards

Work on any device – computer, tablet or mobile

Data that's 100% secured and automatically backed up
FreeAgent
You get a great six-month introductory rate, and then it's a low flat rate after that, no tiered plans or anything, and it boasts being user-friendly. Tools include:
Easy-to-Use System

Invoicing/Contact Management

Expense Tracking

Accounts Payable Management

Facilitated Payments

Advanced Expense Management

Tax Management
Tradogram
This software also offers a 30-day free trial and the monthly rates are very affordable. We've listed many of the key features available:
Sales & Purchase Order Management

Order Requisitions

Budget Tracking

Contract Management

Order Management

Process Automation

Strategic Sourcing

Invoice Reconciliation

Inventory Control

Spend Analysis

Custom Reporting
Pro Tip: Cleaning businesses need to net an average 20% profit margin to stay in business. This means having extra cash to grow your company or hold you over during slower times. This number comes after all your expenses, including paying yourself and your employees.
Check out this article here to learn how you can price your new cleaning business.
Have a calculation method
Once you know everywhere you need your money to go, along with what the competition is charging, you can dial in on the perfect rate to make choosing your business very appealing. However, knowing the hourly rate is one thing. Knowing how many hours it's going to take to clean a house is another.
You have a few ways to quote people:
Phone Call

In-Home

Website
While we're all addicted to our smartphones, the days of initiating contact with an actual phone call are dying. Giving estimates over the phone is still a viable option, but chances are you're going to lean on a website system.
Still, connecting voice-to-voice is a powerful tool. It also makes it fast and convenient. If you have a set few questions you can ask that make it possible to do some quick math, you can secure an appointment right then and there.
In-home estimates are perhaps the most accurate method, and they're a great way to build relationships and give a great first impression before doing any work. You can walk the house together, go over the details and make some notes, and get a really clear idea of exactly how long it would take to get the job done. The only downside is extra work for you and a prospective client would have to wait for a quote.
While websites are impersonal, people like the ease of filling out a quick and easy form (make sure it's quick and easy), and then have a quote pop up on their screen. Also, it allows people to reach out to you when they're ready, you can respond when you have a moment–instead of your cell phone ringing every five minutes–and no one plays phone tag.
To calculate your rate, companies often gauge it by square feet and how much than can do an hour. For example, if you have a 2,000 square foot home that needs a quote and you know you can clean 400 square feet per hour. 2,000 divided by 400 = 5 hours. 5 hours x $25/hour = $125 for the cleaning job. Voila. There's your quote.
It may be in your cleaning business's best interest to offer all three methods and leave it up to the clients to decide how they want things done. Some may prefer an old-fashioned walkthrough. Others just want an appointment book as soon as possible so they can go on about their day
Clearly break down your rates to clients
If you're at the point where you're thinking about estimates, then you've probably taken the time to draw up a contract that protects both you and the client. You've made it clear how to pay and get paid, along with how to get their money back should services not be rendered to their satisfaction. Now, it's time to hash out how exactly you're justifying your rates.
Clients don't need to know the full breakdown of where every last penny goes, from taxes to profit margins, but they do need to know what services their money buys them. When you quote a rate by the hour, they're getting all the cleaning supplies, manpower, requested time slot, cleaning equipment and so on included. You're not charging per spray of Windex or however many strokes it takes to sweep a floor.
A website is a great place to break down your rates so clients know what exactly you'll be cleaning. It's also another place to beat your competition, showing you offer more for the same or better rates. Make sure to check other people's sites so they're not out-performing you.
Get an idea of what your competition's checklist looks like on their websites. Ultimately, you want a detailed outline of what you clean in each kind of room. You may even want to add a note on the end that the list is customizable to meet an individual home's unique needs. The sooner you can assure potential clients that your aim is to provide exactly what they need, instead of some one-size-fits-all approach, the better your chances of filling up your schedule.
Check out this article how much you make a cleaning business owner.
Adjust to how long it really takes
To deliver on that "wow factor" and stay ahead of the competition, it's going to take some practice to optimize your rates. The more familiar with a home and the cleaning routine it needs to create the fastest workflow, the less you can charge without losing out on income.
Don't be afraid to lower your rates if you find a job you quoted at four hours only takes three. This will build trust in clients, encourage them to recommend you to others, and help them think of you if anything unusual or unexpected comes up. Your dependable services will sell themselves when clients know they're not just a business figure to you.
Still, make sure you quote high instead of low. It creates a better customer experience to expect to pay more but end up paying less in the end. It creates an awful experience when people anticipate a great deal but you have to ask for more later.
Think of it like having to take your vehicle in for an oil change with the expectation of being charged just for that, you're told you need an extra thousand dollars in repairs to fix an oil leak. Come time to pay up for the repairs (you understand oil leaks are bad) and another $500 has been tacked on for labor, diagnostics, and taxes. Would you go back to that car shop ever again?
Quotes for house cleaning start at by the hour. Once you know how many hours it will take, you can transition to by the job and the price keeps getting better as you get faster. Clients save money and you create time to pick up more jobs.
To wrap it all up, you do need to do some research to stand out among the competition and draw people to your house cleaning business, but avoid going cheap to get started. Make it easy to get a quote, have a clear method of how your quotes are calculated, and what's cleaned every time you show up.
From there, it's just a matter of learning how long it really takes to clean each house and delivering the best customer service you can.
Frequently Asked Questions
Quoting house cleaning jobs takes a bit of math. Here are a pair of follow-up questions to check yourself:
How do I know when I'm charging too much?
It's easy to fall into the trap of feeling like you charge too much, especially if you often year prospective clients tell you that you're charging more than they make hourly. The reality probably is that they don't have to factor keeping a business running into what they need to get paid. Their expenses are more immediate. A client's income is irrelevant to your rates.
Unless you aren't building a client base, chances are your price is right if you did your math and research. House cleaning is a luxury service, not a necessity. Be confident in your rates and feel it in the bottom of your heart that you're worth it.
How do I know when I'm charging too little?
An obvious indicator is that you're struggling to afford to stay in business or cut yourself a check. A less obvious indicator is that you have more appointments to book than you can juggle. The latter is a sign that it's time to up the rates to weed out the people who just want cheap labor.
To learn more on how to start your own cleaning business, check out my startup documents here.
Please note that the contents of this blog are for informational and entertainment purposes only and should not be construed as legal advice. Any action taken based on the information provided in this blog is solely at your own risk. Additionally, all images used in this blog are generated under the CC0 license of Creative Commons, which means they are free to use for any purpose without attribution.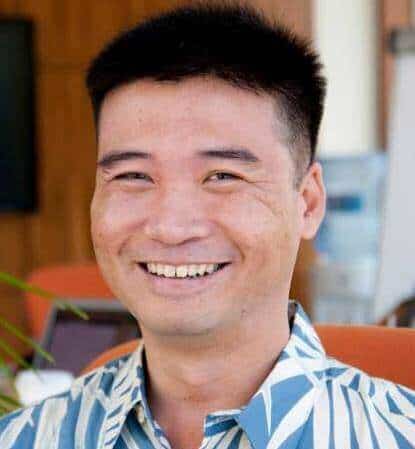 About the author. Entrepreneur and Cleaning Business Fan.
Hi! I am Shawn and I am a happy individual who happens to be an entrepreneur. I have owned several types of businesses in my life from a coffee shop to an import and export business to an online review business plus a few more and now I create online cleaning business resources for those interested in starting new ventures. It's demanding work but I love it. I do it for those passionate about their business and their goals. That's why when I meet a cleaning business owner, I see myself. I know how hard the struggle is to retain clients, find good employees and keep the business growing all while trying to stay competitive.
That's why I created Cleaning Business Boss: I want to help cleaning business owners like you build a thriving business that brings you endless joy and supports your ideal lifestyle.