Want to start a cleaning business? As with any business startup, you will need a solid marketing strategy, and if you plan it right, a cleaning business can offer big profit potentials.
You can start up with as little as $1,000 – $2,000 in savings. With the right budget and strategies, including right license, insurance, supplies, and business plan in place, starting a cleaning business can be an inexpensive way to become an independent cleaning professional.
Here is a list of the expenses you may encounter when starting your own cleaning business.
Licenses and Permits
The costs of these may vary depending on where you are located. In general, you can expect to pay around $30 to $500, the reason for the big price gap is that it all depends on whether or not you choose to start your business as a sole-trader or as a company. (While the startup cost for a company is a little higher, you will have greater protection of your personal assets if your business fails due to outstanding debts)
Insurance
This includes insurance of the property you use for your business, your employees, and the insurance of any vehicles used for the business. Insurance costs are highly dependent on the company you choose to go with, but for employees, they can vary from around $600 – $4,000 annually.
Supplies
You can often start your business with less high-end tools and get better ones once you start making a solid profit. But if you want to go in strong, you can expect to pay around $400 – $500 for this as a startup.
Marketing
This is highly dependent on where you choose to advertise and how much you want to spend. You can run effective ads on social media for as little as $40 a month, while you may also advertise your business using Google Ads, which is generally more costly at around $100 a month. Again, your advertising costs are completely handled by you, and you chose how much to spend on this when you first start.
Labor/staff costs
When you initially start, you may want to do the work yourself, and in this case, you won't need to worry about paying your employees. However, as your business grows, you can expect to be paying around $10 – $13 per hour, per employee.
Using the higher end of the spectrum for the expenses above, here's a breakdown of the starting cost.
License and permits: $500
Insurance: $300
Supplies: $500
Marketing: $100
(Plus any labor costs)

This would all equal to a startup cost of around $1,400 (plus any labor costs)
Check out this article to know how much do cleaning businesses make.
I don't have a large budget. Can I still start a cleaning business?
Once you have paid for the legalities (this is a must, you can't skip this step), you can cut corners and still be successful, even with a very low budget.
Marketing and advertising can be done very cheaply, such as $1/day for ads online, or you can create your own flyers and distribute them to your local area, absolutely free!
If you choose to make the flyers yourself, the only thing you need to pay for is the paper, ink, and your own labor, unless you hire someone to help you distribute the flyers. It is a very inexpensive method of getting your business out there to the locals, and it is largely underestimated in today's online world.
You can always use the help of friends and family to start off, or you can offer to work for free alongside a successful cleaner for a period to learn all the ins-and-outs of the business and what it required of you.
The difference between focusing primarily on personal or industrial cleaning services can make all the difference for your success.
For industrial services, you will probably need to spend a little extra on your starting costs for supplies, as well as an increased budget for marketing.
Personal and/or rental cleaning services may be a better place to start. This way you could build your reputation much faster by asking each private person you clean for to leave you a review and tell others about your services.
Free advertising.
Most cleaning businesses rely very heavily on local business. After all, you don't want to be spending most of your time traveling to another town, which will only increase your expenses.
Facebook is a great place for free advertising, as many cleaning businesses manage to build their brand and reputation by offering discounted services to locals in Facebook groups such as local 'Buy, Swap and Sell' groups.
Do a quick search on Facebook for local groups to join where you can tell people all about your new business venture.
Request referrals.
Requesting referrals is a standout among the most ideal methods for letting people know about your cleaning business. Every time you get a happy client, it is important to ask them for referrals.
It doesn't need to be a task for the client, just simply ask them to please recommend your services to others if they hear of anyone needing cleaning.
Friends, family, colleagues, and neighbors can likewise help you in getting cleaning customers quick along these lines.
Learn the cost of getting bonded and insured of your cleaning business by checking out this article here.
Offer discounts and special offers.
When sourcing new clients, especially locally, discounts and special offers are invaluable. Some examples of this could be a special first-time customer discount, a holiday discount, or a secret coupon you only offer to your web-visitors or Facebook page followers.
Special deals tend to create a buzz among locals, and as we have all heard before in the past, word of mouth is the very best method of free and organic advertising.
This is a breakdown of what it may look like if you don't have a huge budget:

Business legalities- $100 – $500

Cleaning supplies – $200 – $500

First marketing campaign – $100 – $500
On the lower scale, this equals up to a super low $400

It is absolutely possible to start a cleaning business with a low budget. However, as we all know, it has always best to also budget for unexpected hiccups and obstacles. You also want to make sure you are ready to take on staff almost immediately after starting up.
Frequently Asked Questions
Are there any additional costs I should consider?
Please keep in mind that the costs of registering your business depend largely on what type of business you start. The same goes for insurance.
If you want to start hiring staff straight away, their wages of around $10 – $13 per hour, per employee must be considered.
You always want to budget for any hiccups that may come up. Do you have the right vehicle to travel to and from jobs? And if you hire staff, will you need to get more vehicles?
This is where the $1,000 – $2,000 budget comes in handy, as you are sitting in a good, comfortable position to start up your new cleaning business if you have this much saved up.
Is it worth the initial startup costs?
There are numerous positive sides to starting any kind of business these days, and cleaning businesses are not an exception, in fact, they can be very prosperous.
Going after the mop and broom to bring in money isn't easy. In any case, it is certainly justified, despite all the trouble, as per these focal points:
Cheap startup costs — As we have gone through in this article, the startup costs can be almost completely insignificant compared to the potential revenue. This is something to be thankful for particularly in light of the fact that it lets essentially anybody begin with almost no cash.
Small overhead expenses — you won't even need to hire staff immediately if you choose to do most of the work yourself in the beginning, your only expenses will be the bare minimum of starting a business.
Freedom — As with anyone starting their own business, you will eventually be able to experience the freedom of choosing who to work with, how often you work, and how much you can reasonably charge for your services. Freedom is what most entrepreneurs seek when deciding to launch their own business.
Essentially, the main things you need to start are a couple of cleaning items and the energy to succeed.
To learn more on how to start your own cleaning business, check out my startup documents here.
Please note that the contents of this blog are for informational and entertainment purposes only and should not be construed as legal advice. Any action taken based on the information provided in this blog is solely at your own risk. Additionally, all images used in this blog are generated under the CC0 license of Creative Commons, which means they are free to use for any purpose without attribution.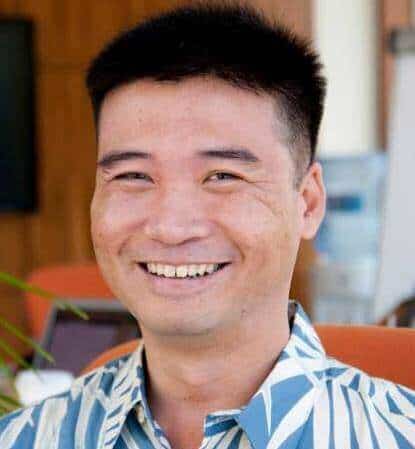 About the author. Entrepreneur and Cleaning Business Fan.
Hi! I am Shawn and I am a happy individual who happens to be an entrepreneur. I have owned several types of businesses in my life from a coffee shop to an import and export business to an online review business plus a few more and now I create online cleaning business resources for those interested in starting new ventures. It's demanding work but I love it. I do it for those passionate about their business and their goals. That's why when I meet a cleaning business owner, I see myself. I know how hard the struggle is to retain clients, find good employees and keep the business growing all while trying to stay competitive.
That's why I created Cleaning Business Boss: I want to help cleaning business owners like you build a thriving business that brings you endless joy and supports your ideal lifestyle.