If you want your cleaning business to stand out above the rest, one way to catch people's attention early on is with the perfect company name. You can identify the services you offer, make your name known, and provide a unique stamp all in one good name. With all that said, there's no clear-cut way to picking the perfect monicker, but the biggest names out there have some great advice to follow.
We've compiled five helpful tips on picking the perfect name for your cleaning business.
Decide whether you'll have LLC or INC tagged to your business name or not.

Avoid challenging or limiting names.
Do research to ensure your name is unique.
Get feedback on prospective company names.
Pick a name that means something to you.
Will you have LLC or INC tagged to your business name or just DBA?
LLCs are the typical go-to route for brand new businesses. They protect personal assets and offer flexibility with business taxes, and they're quick and easy to start up. If you create an LLC, "LLC" or "LLC." must be a part of your company name.
INC is for the people who are looking to go big and see their company's initials in the stock exchange. If you hope to raise a lot of capital and open your company to shareholders, then you need "INC" or "INC." tacked onto the end of your company name.
DBAs essentially lets the public know who is the real owner of a business. If you're a sole proprietor who wants your company to have a different legal name than your own name (Bob's Bookkeeping vs. Bob Smith's Bookkeeping), then filing a DBA is a great option. Even if you want to call it Bombtastic Bookkeeping, you'll still need to file a DBA.
One frequently asked question is, "Is it possible to convert from LLC to a corporation?" and the answer is yes. It's a simple process involving just a statutory conversion and a fee in most states. Others require a few more forms. Another option is to stay an LLC but go about paying taxes as an S Corporation.
Each company type has its pros and cons. You need to pick the one that best fits your business model.
Avoid challenging or limiting names.
A quick way to turn people off from your company is by making them feel dumb. If they look at your company name and get stumped on how to pronounce it, they're going to pick another cleaning company.
While "Centelly Cleaners" might be a unique name, its pronunciation (Saintly Cleaners) is at the mercy of your potential customers, and they might associate you with a few dimes and nickles, instead of mops and vacuums.
The same goes for spelling. Not only is it frustrating to not remember how to spell a company name, but potential customers are also going to struggle to find you online if they keep trying to search for "Bobo's Cleaning" instead of "Boboz Cleaning." Do you really want to turn people away when it comes to helping people spell your company's name?
Now, a limiting name isn't so much about what you can do as it is what potential customers get the impression you're all about. For example, if you name yourself Muck Bros. Pool Cleaning Service and down the road you want to expand to taking care of landscaping while you're at it (face it, a nice pool belongs in a nice yard), you're going to have a heck of a time expanding your services, much less changing your company's name.
On top of that, you don't want to call yourself something like Boston Cleaning Services. You run the risk of developing an ill-fitting name should you want to expand outside a certain location.
Another name that's both challenging and limiting is a long name. Not only would a business name like Boston's Mega Homerun Pool and Floor Cleaning Services take forever to speak, but you're also going to have a heck of a time printing that on shirts, hats, signs, and whatnot.
Take a look at other company names. Most are one to two words long. Some go as far as three. Any longer than that and you run the risk of people forgetting what your name is (what's the business name in the previous paragraph?), it'll be a design nightmare. Keep it short and simple, which makes it very flexible in the design world.
So, when picking a name, make sure it doesn't limit you to a specific service/product or location. Always give yourself room to grow, and make sure it fits in a logo and such.
Pro tip: your name is your brand. Once people get to know your name (brand), it's nearly impossible to successfully change it. Now, companies do change names now and then, but it takes months and months of getting current customers to become familiar with the new name before officially making the change. Choose your name wisely!
Learn how to design the best logo for your cleaning business by checking out this article.
Do research to ensure your name is unique.
You're not the first cleaning company in existence. Chances are, someone has already taken your first ten company name ideas, so don't get too attached. There are three places you need to look and see if a company name is already taken:
Website Domain

Trademark

Secretary of State
Website Domain
This is the first place you want to start looking. The internet is full of answers, so you can do a google search on several company names you like. If someone's already taken it or has something similar, it's highly recommended you cross that name off your list and move on.
So, if you were thinking of the name Starbucks Cleaners, try something else. Starbucks is synonymous with coffee. It will only confuse potential customers and give off the wrong vibe. You want absolutely zero confusion.
The secondary reason we suggest you start by checking for available web domains first is the need for a company website. Just about everyone likes doing business and shopping online. The faster a customer can acquire what they need–from food to cleaning services–the faster your clientele builds. Humans are creatures that like to take the path of least resistance.
One of the perks of nabbing the perfect domain is having one that perfectly matches your company name. It's easier to find, looks more professional, and minimizes any chance of confusion or misunderstanding. You can click here to start searching domains.
Tip: stick with a .com site. That ending is ingrained into internet users' minds for conducting business. Options like .net, .org, and even .biz are not familiar enough for most people to trust.
If you are particularly attached to a certain domain name, it's possible to buy it off the current owner, if they're willing to part with it. It might be cheap, or it might not me. There's no way to tell, until you ask.
Trademark
Once you have a web domain, then you're ready to make that name yours by registering your trademark name with the government. This makes your name, your brand, officially yours and protects it from ever being stolen or infringed upon. Head to the United States Patent and Trademark Office to register your trademark name.
Full legal perks: grants you the right to file an infringement lawsuit in federal court should someone rip you and your name off, protects you from the same charges, and offers peace of mind.
Secretary of State
The last order of business is checking the Secretary of State records for prospective company names. You can have a similar name to an existing one but there may be instances where the registry will reject a name if it is too similar. If you so choose, you can enlist a lawyer for help. Otherwise, just move on and go with a different name. The lesser chance of confusion, the better.
Get feedback on prospective company names.
It's easy to tunnel vision on this whole name thing, and sometimes what sounds like a great idea to you sounds awful to everyone else. The last thing you want is to go through all the legal and design hoops with a company name no one likes, just to have to start over. The best way to avoid this is to get as many opinions as you can.
Generate a list of company names that sound good to you and let friends, family, and even total strangers vote on their favorite. Most likely you'll see a trend develop, and that'll point you in the right direction.
Can people tell what your company is about? Can they pronounce it? Can they remember it?
Pick a name that means something to you.
Some sources will tell you to go with clear, identifiable names, while others urge you to go more abstract yet memorable. Just by looking at the companies around you, both are successful. It just boils down to your marketing strategy.
No matter what you choose, make sure it's something you like, something you can identify with and get behind with for life. Your company's name is a reflection of who you are and what you value. Don't just pick a name because it's not taken. Make the name you want people to remember.
Wants to know the prime hours for operating your cleaning business? Check out our article here to know.
Cleaning Business Names in a Nutshell
When picking a name, make sure you know how big you want to grow from the start. Make the right-sized plans for a small company and avoid making small plans for a big company.
If you're going to start just on carpets but are interested in expanding to furniture, windows, etc., make sure your company name doesn't pigeon-hole you into too small a niche or location. Always have growth in mind.
If this all still seems rather daunting, here are a few tips that will hopefully ground you and get you moving forward:
Keep your company name simple, basic

Give yourself time to pick the right one

Try making an acronym

Mash two real words into one made-up word (Cleantastic)

Find inspiration in the world around you or even from stories, movies, etc.

Use your own name
Frequently Asked Questions
Once you finally hit company name gold, it's time to get that website going and start branding everything, from company vehicles to work uniforms, and maybe even calendars for your clients. Why not make it easier to remember to schedule you for repeat visits?
Where can I go to design a great website?
First off, you have to decide whether you are willing to build a website (which isn't nearly as hard as it used to be) or if you'd rather pay someone else to do it right. And if you're going to pay someone, you don't want to get ripped off.
Here is a list of the top seven do-it-yourself website building companies:
Wix

GoDaddy

Constant Contact

Squarespace

Hibu

WordPress

Web.com
And here is a list of the top seven professional website building companies:
Big Drop, Inc.

Iflexion

ELEKS

IndiaNIC

Cyber Infrastructure Inc.

Intellectsoft

Diceus
How do I design a company logo?
There are multiple ways to approach this, from doing it yourself to hiring a professional. The most iconic logos actually have a lot more design to them than meets the eye, even Twitter's. There's something in the design world called the golden ratio. For some reason, the human eye finds this ratio very pleasing and customers gravitate to such things.
If you don't want to overthink it and just want something quick and simple, feel free to make your own logo online. However, if this is too important to you, personally, here is a link to one of many sites that will connect you to a graphic artist who understands design and the psychology of logos inside and out.
Where can I get my company info printed/sewn on stuff for an affordable price?
Once again, the internet comes to the rescue. If you want to get your name out there, you need it to pop up everywhere. Five quality printing companies include:
Custom Ink

Vistaprint

UPrinting

Zazzle

Printful
To learn more on how to start your own cleaning business, check out my startup documents here.
Please note that the contents of this blog are for informational and entertainment purposes only and should not be construed as legal advice. Any action taken based on the information provided in this blog is solely at your own risk. Additionally, all images used in this blog are generated under the CC0 license of Creative Commons, which means they are free to use for any purpose without attribution.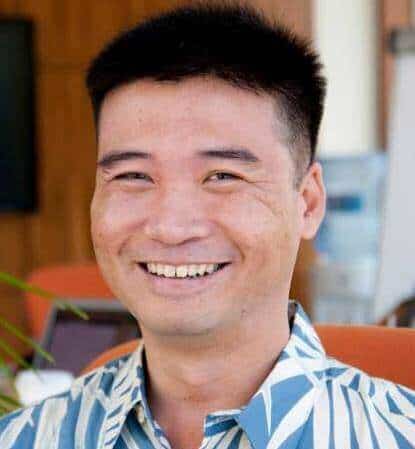 About the author. Entrepreneur and Cleaning Business Fan.
Hi! I am Shawn and I am a happy individual who happens to be an entrepreneur. I have owned several types of businesses in my life from a coffee shop to an import and export business to an online review business plus a few more and now I create online cleaning business resources for those interested in starting new ventures. It's demanding work but I love it. I do it for those passionate about their business and their goals. That's why when I meet a cleaning business owner, I see myself. I know how hard the struggle is to retain clients, find good employees and keep the business growing all while trying to stay competitive.
That's why I created Cleaning Business Boss: I want to help cleaning business owners like you build a thriving business that brings you endless joy and supports your ideal lifestyle.