As a first-time entrepreneur, you must be wondering what it's like to work in the cleaning industry. You may be on track to your grand opening day or you may have already opened your business. Now you are seeking advice from those who are in your shoes so you can go about operating your cleaning business successfully. Read on to find out what entrepreneurs can learn from 100 cleaning businesses across the United States.
Merry Maids Franchise Throughout the United States
When people think of residential cleaning services, they instantly think of Merry Maids. This is the company that every cleaning business aspires to become one day. Merry Maids has a rich company history, having been in business since 1979, and the company has grown to over 485 locations throughout the USA.
On the Merry Maids website, three honorees for Team Member of the Year are highlighted. They were recognized during the annual company meeting in October for upholding the core values as Merry Maids employees. Feature a Team Member of the Month or Year like Merry Maids. Cleaning is a tough job that can feel monotonous at times. Offer your employees great incentives for working for your company such as employee recognition. It gives your cleaning staff something tangible to work towards and it helps to boost employee productivity and morale.
Helping Hands Cleaning Services, LLC in Birmingham, AL
Helping Hands was not only voted the Best of Birmingham 2011 by the US Commerce Association, but they are also ranked #1 in customer service in the immediate area. Their excellence may be attributed to their mission statement of providing green cleaning services to their clients. Mention green cleaning services on your company website and other marketing platforms so that potential clients know you are all about sustainable cleaning!
The Maids in Mobile, AL
From The Maids' website, visitors can purchase gift certificates to give as presents to family and friends for birthdays and holidays. Consider offering this invaluable service for your own cleaning business. Many individuals would appreciate a cleaning service gift certificate, including:
First-time moms who need an extra hand

Elderly adults without a family support system

Busy families
White Lilac House Cleaning Services in Wasilla, AK
White Lilac offers a 100% satisfaction guarantee for their services. They guarantee that if cleaning services were not rendered to the client's liking, the cleaner will be sent back to the location to do the job again without an additional charge. This shows their dedication to perfect client experience, and that must be why they are the #1 cleaning service in their area.
Feature your satisfaction guarantee on the homepage of your website so that clients are more willing to try out your cleaning services. Include a witty name to increase interest; for example, the "Green Cleaning Machine Guarantee!"
Henry's Janitorial Services in Anchorage, AK
Henry's Janitorial Services lists 3 key points that make up their philosophy for conducting business. They include practicing what they believe, putting reliability on a high echelon, and offer quality services at affordable prices. Ask yourself, "What are the 3 key points of my business philosophy?" Articulating your philosophy in sets of three points makes the presentation more succinct and interesting to potential clients. Keep the explanation short, sweet, and to the point, while making sure that you are providing a quality answer to this question.
Arizona Cleaning Services in Tucson, AZ
Arizona Cleaning Services is a cleaning business that specializes in carpet cleaning services for residential and commercial clients. They have special offers right on their website for potential clients to check out. First-time customers earn a 10% discount on their first cleaning service. If you refer a friend, you can earn a 10% discount on a future service for referring a friend to use their cleaning services.
For your cleaning business, think about your clients' needs and how you can help them get affordable cleaning services. While having discounts like Arizona Cleaning Services would be advisable, you can also have special offers such as:
Holiday sales where clients get a discount on cleaning services. Get creative with it. Like a Veterans Day Sale could be 11% for standard clients and for veterans, they can receive the 11% off plus an additional 10% off as a thank you for their service.

A senior discount for elderly clients that regularly desire your services.

A loyalty program. For every 5 or 10 cleaning services done, clients can get a 10% discount on the next cleaning service. The count will go back to 0 after that discounted service.
The Perfectionist Cleaning Services in Phoenix, AZ
The Perfectionist Cleaning Services offers move in and move out cleaning services. All areas of the home or apartment and cleaned and sanitized before moving in or out of the home. This is a unique service that can help clients feel less stressed and more at ease as they move into a new home or move out of their old home.
As you build your cleaning staff, considering adding move in and move out services to your arsenal. Especially if you live in a highly-populated area where people are constantly moving, you can capitalize on this trend in order to procure extra revenue for your business.
Oxi Fresh Carpet Cleaning in Rogers, AR
Oxi Fresh Carpet Cleaning has two coupons available for clients on their website's home page at this time. A client can click on any of the coupons and "clip" them to their cart as they book an appointment online.
Presenting your special offers in the form of coupons will make your clients think they are getting an awesome deal for your cleaning services. Couponing is not only done for grocery shopping, you know! Take advantage of the rise in popularity of coupon usage among consumers and portray your special offers at your cleaning business as coupons today!
Dow Building Services in North Little Rock, AR
Dow Building Services offers free service quotes for its commercial clients. Offering free quotes is paramount in the cleaning industry. With so much competition around you, the least you can do for potential clients is to offer them free quotes. Chances are, they are shopping around for the best deal on cleaning services. Even if they do not pick your company in the end, you are still making your company's image positive by taking the time out of your busy day to provide a free quote. You never know if you or someone they know will consider your services in the future!
Leslie's Cleaning Services in Auburn, CA
Leslie's Cleaning Services featured a free newsletter that you can receive directly in your email's inbox! The newsletter is about 8 tips for people to consider when hiring a cleaning service.
Providing a free resource such as this will get clients thinking about trying out your cleaning service. To be that open and transparent enough to provide free tips related to your cleaning service is a great way to build the confidence and trust that potential clients have in your company.
Consider these topics when figuring what free resources you can provide to clients.
5 reasons why hiring a cleaning service will make your life easier

3 ways to maintain your home after we help you clean up

The 3 ways we do green cleaning

5 reasons why it's important to have a clean home (can advertise services at the end)

3 all-natural cleaning tips to keep your home clean in between receiving cleaning services
Blue Ox Commercial Cleaning in Desert Place, CA
The President of Blue Ox is Nick Sanders. He is introduced on the About Us page along with the rest of the leadership team. His wife is even Vice President of the company! Introducing yourself and your leadership team will begin building trust with clients before they even call for a quote. Learning about the people that head your cleaning company will help to build credibility and a great story where people are touched by your passion and become willing to try your services.
Maid to Shine in Colorado Springs, CO
Look at the play on words in this cleaning business name! "Maid" instead of "made" – how awesome is that? When trying to name your cleaning company, consider a play on words such as this company name so that it becomes memorable to your current clients and your potential clients as well.
Colorado Springs House Cleaning Service, Inc in Colorado Springs, CO
Colorado Springs House Cleaning Service, Inc has many 5 star reviews listed from Google, Facebook, the Better Business Bureau, and Yellow Pages. List your starred reviews from notable websites and social media sites to build your credibility and reliability to potential clients. Reviews speak louder than anything in the startup world.
A&G Cleaning Company in Torrington, CT
On its homepage, A&G Cleaning Company has two stock photos. The first one is a woman on the phone in an office. This is to show that the company specializes in commercial cleaning services. It also gets potential clients thinking about their workload and how they can save on time and money by hiring a professional cleaning service. The second photo is of a cleaning supplies caddy with spray bottles and cleaning gloves inside it.
You may not have the budget for a professional photographer to take the best photos for your website. There are many websites that offer free stock photos where you can automatically get the rights to the photo without having to ask permission from an owner. Use this to your advantage as you build your cleaning company website so that you can add that special touch to your website's presentation.
Bright Cleaning Services, LLC in Farmington, CT
At the end of the services list, Bright Cleaning Services, LLC has a link to its policy so potential clients can read the stipulations online. Have your cleaning services policy listed with the descriptions of your services so clients are informed on how to go about making appointments, canceling them, and when to pay for services.
The Cleaning Girl, Inc in Wilmington, DE
The Cleaning Girl, Inc. has its very own mobile app available for download for use by clients. You can download the app from the Google Play Store or the Apple App Store!
If you decide to generate a mobile app for your cleaning company, you will have to first let your business grow. The Cleaning Girl, Inc is a cleaning company franchise throughout the Delaware and Pennsylvania regions. Generating that much revenue has enabled them to develop a mobile app.
Once you have enough funding to develop your mobile app, hire a mobile app designer and if you need more capital, coordinate with investors for additional funding. Try to make your mobile app available for the Google Play Store and the Apple App Store so you can reach more clients.
First Choice Cleaning Services in Wilmington, DE
Rather than have one web page that lists links to all your services, you can have one link per service list on your website's navigation menu. First Choice Cleaning Services lists the following their navigation menu:
Home

Commercial Cleaning

House Cleaning

Carpets

Contact
When you click on one of the services, it will take you to a new page that exclusively spells out the parameters of that service. There is even a navigation menu for that page which specially relates to the service in which you have clicked. Keeping your services organized in this fashion means easy navigation for clients when they consider to try out your cleaning services.
The Cleaning Company, LLC in Pompano Beach, FL
For each service that this company offers, there is a corresponding stock photo that accompanies the preview description of the service. Having photos like this puts clients in their own minds thinking about how their daily lives are affected. For example, busy parents may think of their messy home when they see the house cleaning services stock photo. Maybe an office manager thinks of how much his outside building needs to get clean when he sees the pressure washing stock photo. Pictures evoke emotions. Pair the best stock photo with a stellar description of each service your cleaning company offers and you will increase the number of quotes you give to clients. From there, all you have to do is close the sale!
Green Solutions Cleaning Service, LLC in Davenport, FL
Green Solutions lists 11 cities that they service throughout central Florida. Making this information known is important. If a potential client is too far away, you would not want him or her to waste their time or your time by calling for a quote when they are not even in the general area that you service. This increases productivity in the free quotes you are distributing via phone or email. List the locations that you service on your website and any advertising you distribute for best results and client satisfaction.
Check out this article to know how to start a cleaning business with a partner.
Lisa's Natural Home Cleaning Service in Atlanta, GA
Lisa's Natural Home Cleaning specifically mentions that they offer mold cleaning services. Offering this service is especially important for the health of your clients. More needs to be clean than just the bathrooms and the bedrooms. Help your client with their mold problem by ridding of the mold stains and maybe even trying to help them get to the root of the problem as to why mold is growing there.
Maid Brigade of Atlanta in Atlanta, GA
Maid Brigade "went pink" for Breast Cancer Awareness. Show what your cleaning company is passionate about by wearing uniforms suited to the represented color of the cause. This is a form of social responsibility that will go very far in increasing your client count just from showing your support for a cause. Show that your company cares by dressing the part.
Maid in Oahu in Honolulu, HI
Maid in Oahu lists house cleaning tasks that their maids do by room. Giving this list gives people an idea of how their homes will get clean. Some cleaning companies do not go this far to list the tasks that they do per room, so this show of extra effort and attention to detail will be appreciated by clients. Using this method will make you seem like you have a cleaning checklist of your own and will show clients your organizational abilities.
Wonderfully Clean, LLC in Honolulu, HI
With Maid in Oahu's method in mind, let's segway to Wonderfully Clean's method that takes this one step even further. Wonderfully Clean has an actual link to their 57 Points Checklist for their comprehensive cleaning of a home. This is a show of accountability that each maid will have to honor. Institute some kind of checklist for your cleaning company so you can keep accountability and reliability at its finest between you and your clients.
Distinguished Images Cleaning Services in Idaho Falls, ID
Distinguished Images serves real estate agents and landlords so that the home they put up for sale or for rent are spotless and immaculate for home tours. Take advantage of marketing to these individuals because people are always moving in and out of home and they need to be cleaned before a new family moves into that living space.
All American Cleaning & Restoration in Idaho Falls, ID
As a restoration services company for returning buildings back to normal wrecked by floods or fires, they are relied on for quality service. Nothing says quality service like the number of clients you have helped. It states on their website that they have serviced over 16,000 clients. Mention the number of clients you have serviced once you have reached a monumental amount so that people know you are a reliable and well-known cleaning service.
Enviroclean of Illinois, Inc in Huntley, IL
Enviroclean lists what will be discussed when potential clients call for a quote. Usually, clients may not know what to expect when calling a cleaning company for a quote. Clear up the fog and include on your website what will happen when a client calls for a quote and what information you will need so they can receive an accurate quote amount.
DeluxeMaid in Indianapolis, IN
DeluxeMaid provides an FAQ page. Having an FAQ page will clear up many questions that may be asked when clients call you for a quote. While an FAQ page cannot cover everything, covering the basic questions clients may have can build their confidence before seeking a quote from you.
Christina's Complete Clean in Indianapolis, IN
Christina's Complete Clean mentions they are old-fashioned in their cleaning methods with no need for using the fancy cleaning gadgets to get the job done. This is a different approach than many of today's modern cleaning companies. However, this method definitely appeals to the target market of senior women who prefer these old-fashioned methods. Find a niche and set yourself apart from your competitors.
Scrubs Cleaning Service, LLC in North Liberty, IA
Scrubs Cleaning Service lists 5 benefits of their cleaning service right after their introduction on the company homepage. Clients want to know how they will benefit from your service. Make these benefits known in just a few short sentences or bullet points so clients are more persuaded to give you a call!
Jaslyn Cleaning Services, Inc in Mason City, IA
Jaslyn Cleaning Services only takes cash or check as compensation for their cleaning services according to the bottom of their homepage. Make your accepted payment methods known to your clients so that they know how to compensate you. Not as many people carry cash or checks anymore due to the influx of paying with credit and debit cards. Try to find a way to accept debit and credit cards, but if you can only accept cash and personal checks like Jaslyn Cleaning Service, make this known ahead of time to your clients.
Margaret McHenry Maids in Wichita, KS
Margaret McHenry Maids has a small glossary of cleaning terms on their website. Not everyone knows the difference between sanitizing and disinfecting. Including a glossary of cleaning terms on your company website will help clients to understand the types of tasks your employees will complete during a cleaning service.
Jen's House and Commercial Cleaning in Topeka, KS
This company says they do 40% more house cleaning than other cleaning companies according to their homepage. Talk about a competitive edge! Offering as many cleaning services as possible within your cleaning business will make your company a one-stop-shop for all things cleaning services. Train your employees accordingly as you add more cleaning services to your arsenal.
S&P Cleaning Services, Inc in Bardstown, KY
S&P Cleaning Services offers an online job application. Do this as well so you always have an avenue of procuring more employees as needed. You never know how much your company will grow or how fast the growth will take place. Having qualified applicants will make hiring, training, and maintaining a staff that much easier! Consider posting an online job application to your own website for easy access.
ProActive Cleaning Service in Lexington, KY
Everyone likes the word "free." ProActive Cleaning is offering one free service after you try out one of their services this month. Making a service free for a company loyalty program or running a promotion like this will give clients a chance to try out your service at a discounted price and an incentive for doing so. Try different incentives and see which ones clients respond to the most and you can eventually recycle some of the free promotions throughout the year.
A thru Z Janitorial Service & Supply, Inc in Gonzales, LA
A thru Z Janitorial offers floor care training seminars. Whatever your cleaning specialty, form another stream of revenue by offering some sort of cleaning training class for other individuals or companies outside of your cleaning business. Spread the knowledge of cleaning and you will be well compensated for doing it!
Mrs. Clean Maid Services, Inc in Denham Springs, LA
Mrs. Clean Maid Services offers clients the ability to request a callback. Cleaning is a time-consuming job and so is running a cleaning company. Hence, offering your clients the ability to receive a call back from you will be beneficial to you both. You can handle the other calls waiting and your client gets their free quote when it is their turn. Offer some sort of follow-up service to your clients to increase client satisfaction.
Green Clean Maine, LLC in Portland, ME
Have an online estimate calculator on your website like Green Clean Maine! While it won't be the exact amount that the client will pay, it will give him/her a general idea of how much it will cost them to receive your services. Ask key questions that will generate a customized quote such as how many rooms are in the home, the square feet of the home, and any additional services the client may want beyond the basic services.
BSC Cleaning Services in South Portland, ME
This company is Maine's only CIMS Building Service Contractor as of 2010. CIMS stands for Cleaning Industry Management Standard. You set yourself apart as a green cleaning company by having this certification and you can even become an ISSA Certification Expert, too. As an expert, you can help other individuals prepare to be certified. Obtain certifications and display them proudly. Your client base will appreciate it!
Maryland Cleaning Services in Baltimore, MD
Maryland Cleaning Services has strict hours of 7pm to 3pm on weekdays, appointment only times on Saturdays, and they are closed on Sundays. As your business gets off the ground, have enough availability for clients but do not overdo yourself. Having appointment only days on one weekend day or both can give you more freedom in achieving a work life balance as a new entrepreneur.
Maryland Maids in Towson, MD
Maryland Maids has reviews on their company listing on Angie's List. Angie's List is a great site that clients use to reference for verifiable reviews. Use this to your advantage to get the verifiable reviews you need to get your business off the ground.
Casella Cleaning Services in Lowell, MA
Two maids accompany each cleaning service at Casella Cleaning Services. Putting all the work on one maid can cause lessened employee morale which will cause more employee turnover. Having two maids at each cleaning will help the work to get done faster and each maid will have less work to do as it will be a partner project.
Magda House Cleaning Services in Peabody, MA
Magda House Cleaning has a list of their three most recent subjects of their newsletters and a box to type in an email address is available so people can sign up. Make your own email newsletter about cleaning subjects so you keep clients engaged. Continually update the preview list so new people to the email list can be updated on the news they missed.
Dusty House Cleaning in Michigan Center, MI
Dusty House Cleaning has before and after photos of a cleaning project that they completed in the past. Before and after photos show results of the effectiveness and precision of your cleaning tactics. Have some before and after photos available on your website as a sample of your work to start building your credibility as a cleaning company.
Adam's Cleaning Services in Dearborn, MI
Adam's Cleaning Service offers commercial, residential, and specialty cleaning services. When you do not have any commercial or residential clients, there's always specialty cleaning such a move-in and move-out cleaning, window washing, gutter cleaning, basement cleaning, foreclosure cleaning, and etcetera. Offer as many specialty services as your employee count allows so that you always have a stream of revenue coming in even when the usual commercial and residential client pool is slow.
Two Bettys Green Cleaning Service in Minneapolis, MN
Two Bettys is an exclusively green company. They do not use bleach or ammonia and pride themselves on using all-natural cleaning products. It may cost a little more depending on your supplier, but try to be as "green" as possible so you can save the environment as you serve your clients.
Vanguard Cleaning Systems in Eagan, MN
Vanguard has 3 locations and many surrounding cities that they service. As your business grows, open more locations, and make your services available to more areas throughout those regions. The more regions in which you are available means the more potential clients that you can reach.
Foster's Cleaning Service in Brandon, MS
This company quotes a Bible verse from Matthew 6:14 at the top of their homepage. The Bible quote shows their Christian beliefs. This is a big risk-taker, but it is also effective in getting clients with the same religious beliefs. Quote what you believe and you may just get clients that are like minded where you can engage them with that strategy, too.
Bev's Cleaning Services, LLC in Brandon, MS
Bev's Cleaning Services lists their corporate partners on their website. Doing this for your cleaning business will build a professional network for you. As people from the corporate partners spread the word to others about your cleaning service, you could possibly increase your list of corporate partners from your previous connections. This way, you can get many more commercial cleaning gigs.
Anytime Cleaning in St Louis, MO
Anytime Cleaning states that they have cleaning products and methods safe for kids and pets. For clients with kids and/or pets, this is important so they are not harmed by harsh chemicals in the cleaners you will usually use at other cleaning gigs. This means you would have to use more all-natural and green cleaners that are kid-friendly and pet friendly.
Learn how you can register your cleaning business by checking out this article here.
Wall 2 Wall Cleaning Services in O'Fallon, MO
Wall 2 Wall Cleaning Services offers a gum removal service. Do you know that gum you stuck under the park bench a few weeks ago? Yup, they clean that up too! This is an unconventional service, but if you have a lot of property owners in the area, it would be a successful specialty service to have in your arsenal. This is just a lesson to evaluate the needs of your potential local clients and find an unconventional service that could become popularly sought after in your area.
Montana Cleaning Service in Billings, MT
Montana Cleaning Service is IICRC certified. IICRC stands for Institute of Inspection, Cleaning, and Restoration Certification. There are standards and reference guides available for purchase on www.ansi.org which will certify your company if you are a restoration cleaning company. This is just another lesson in making sure you have all the right licenses and certifications for your specific cleaning startup so that you can be considered a credible establishment.
RC Cleaning Services in Missoula, MT
According to their Google profile, RC Cleaning is open 24 hours. Not everyone has a 9-5 job and needs cleaning only in the evening hours. Being open all day with the right amount of staff can help you reach out to people that work different shifts so that you can dedicate yourself to other individuals that may need your services.
LNK Cleaning Company in Lincoln, NE
LNK Cleaning Company offers a construction cleaning service. If your cleaning company is located near many highways and roads that usually require routine construction, this may be a specialty service that your cleaning company would want to consider. Again, consider the needs of your local client pool and capitalize on that by offering the services necessary to serve that market.
Above & Beyond Cleaning Services, Inc in Omaha, NE
Read and reread the text on your website. One heading says that Above & Beyond Cleaning Services, Inc has been in Omaha since 1933. Below that heading in the description, it then says that the company has been servicing Omaha and the surrounding areas since 1993. So which year did this company begin? This sounded confusing while reading it so be sure that you double-check and triple-check everything that is written on your website so that it makes sense and there are no inconsistencies in your message.
Mayberry's Maids in Las Vegas, NV
Mayberry's Maids makes sure that all clients know that they are licensed, bonded, and insured. The words are in all caps on their homepage. This is a lesson for making the key points of the benefits of choosing your cleaning company known to potential clients. Being licensed, bonded, and insured is what usually seals the deal when people choose a cleaning company. After you elaborate on the basic benefits that everyone looks for in a cleaning company, state the benefits that set you apart from competitors.
Knowles Cleaning Company in Silver Springs, NV
Knowles Cleaning Company has been screened and approved by Home Advisor. This is a big credibility booster as a cleaning company. People that find your cleaning company on Home Advisor and knowing that you are a legit startup will help to build trust between company and client.
NH Cleaning Services in Concord, NH
NH Cleaning Services promises that you will only be talking to the owner and not a low-level supervisor when you give them a call. That means you are speaking to the most experienced individual of that cleaning company so you can get all the answers necessary pertaining to your cleaning project. If you can do this, try attempting this same thing so employees can focus more on cleaning and organizing for clients and you can focus more on the logistical tasks of matching cleaners with clients. Or there's always training a highly qualified assistant to handle these kind of calls.
A Very Good Cleaning Company in Derry, NH
Count the number of 5-star reviews across all social media sites such as Google, Angie's List, and etcetera. A Very Good Cleaning Company has 253 customer reviews across 3 websites. Numbers speak volumes when it comes to the amount of positive reviews you have received while in business. This could persuade potential clients more to book a service from you.
New Jersey Cleaning Services in Wallington, NJ
New Jersey Cleaning Services keeps track of various statistics on their website so that clients can see how successful they have been since they started their business. The amount of projects completed, the number of satisfied customers and repeat customers, and the quantity of free quotes sent are all counted and kept on record for everyone to see. Look at the statistics of your cleaning company and choose to show the ones you think your clients would want to view.
Jersey Shore Clean Team, LLC in Toms River, NJ
Jersey Shore Clean Team got an Angie's List Service Award in 2012 for their excellent service throughout the Tri-State Area. If you ever receive rewards for your great service, display it proudly on the homepage of your cleaning company website. Be proud of your accomplishment and clients will feel proud for you, too!
Springtime Cleaning Services in Carlsbad, NM
Have a photo of your team on the website's front page. Springtime Cleaning's team is dressed in blue or red T-shirt uniforms and standing outside of their building in the picture. Gather your team for a picture and show clients who you are!
Lujan Commercial Cleaning in Las Cruces, NM
Lujan Commercial Cleaning has a YouTube ad on its homepage. People like to have a visual of almost anything. Give them what they want and have a small ad for your business on your company website. That can seal the deal in closing a sale for a service booking!
Busy Bee Cleaning Service in New York, NY
Have a minimum starting point of service like Busy Bee Cleaning Service does. For 1,000 square feet of cleaning and 1 visit per week, it is $65.00. You have to type in your email, phone number, and whether your location is residential or commercial then you can find out if that is $65.00 per week or $65.00 per month. If you have a minimum starting point of service, clients can give you a trial run at the least cost before having you clean a larger area of their home or commercial building.
MyClean Cleaning Services in New York, NY
It's great to have a catchy phone number so clients remember how to reach you. 855-MyClean is the phone number for this company. Try to get a key word or words of your company name into the phone number. Of course, you will have to see how much this special phone number will cost you. Consider doing this as your cleaning company has raised in popularity and you have the streams of revenue necessary to support this cost.
Raleigh Cleaning Company in Wake Forest, NC
Have a seasonal stock photo that will appeal to clients to really think about how their personal time is impacted by doing their own cleaning. This will increase your bookings. Raleigh Cleaning Company asks what people's personal time is worth to them and there are two pictures. On the left is an overwhelmed woman trying to clean. To the right is a family of three enjoying a swim in the pool. You can change up the photos such as:
Picture of family trick or treating for fall

Photo of the family playing in the snow for winter

Image of the family playing at a park for spring
Interstate Contract Cleaning Services, Inc in Charlotte, NC
Have your own software that will help customize quotes for your clients. CleanTelligent is the software that this company uses to get just the right cleaning program for their clients. Every client has different needs and wants that they expect from their cleaning experience so pick the best software possible that will help them get the best bang for their buck.
TLC Cleaning in Farleigh, ND
Include a quote from the CEO of the company that highlights what your cleaning business is all about. Trisha Lake is the owner and CEO of TLC Cleaning and she has a small quote about her company's ideals on the homepage. Keep your quote short and sweet and only highlight the key elements you really want people to know about your cleaning business.
Red River Cleaning Services in Fargo, ND
Institute monthly maintenance specials for your very loyal clients. Red River's monthly maintenance discount goes up to 15%. Choose the discount rates that best fit your cleaning company and the planned promotions you will have to bring in clients.
Clean and Shine Cleaning Services, Inc in Parma Heights, OH
Provide interesting facts about your cleaning company that potential clients can enjoy reading as they consider booking a service with you. An interesting fact about Clean and Shine is that they are still servicing the client on their very first account that they opened in 1998 so that's over 20 years of continuously awesome customer service that has been provided to that party. Consider interesting facts to put on your cleaning business website such as:
How and why your company originated

Different events your company has attended

The green cleaning products you use
Janitorial Services, Inc in Cuyahoga Heights, OH
Janitorial Services recently moved their location. As soon as you have moved locations or opened up a new one, let your clients know by posting the update on the homepage of your company website. Even post updates on your social media accounts to further spread the word so there is no confusion when clients want to come to book a service with your cleaning company in person.
Home Maid Better in Oklahoma City, OK
Home Maid Better has a special page specifically for testimonials. Creating a page like this for your cleaning company is so crucial to glean future clients. Have clients post their reviews directly to your website or just copy the reviews you have received from Google or Angie's List. With each review, just say where the customer originally left the review just in case a potential client may want to cross reference that source.
Imperial Cleaning Service LLC in Oklahoma City, OK
Imperial Cleaning Service's domain name for their website is currently not connected to Wix. Wix is the website builder they used in order to market their cleaning company. While your website may be out of commission for whatever reason, be sure to continually promote your business on social media or using some other marketing method. You don't want to lose clients because you are not reachable!
Make it Shine Cleaning Services in Oregon City, OR
Currently, Make it Shine only has 2 reviews on Google that average to an overall 1 star review. Don't let bad reviews eat up your potential business! If clients have a great experience with your cleaning company, give them an incentive for leaving you a 4 or 5 star review. Perhaps you can give them a 10% discount on their next cleaning service. Whatever you have to do in order to clean up your company image, do it!
Clean Affinity in Portland, OR
For each of the Cleaning Techs, positive feedback from a client is shown under their photos on the Clean Affinity About Us page. Do this for your employees as well so they can get more popular among clients. More popularity means more tips and a higher boost in employee morale.
Yardley Carpet Cleaners in Morrissville, PA
If you mention their website, you can get $10 off a service order at Yardley Carpet Cleaners! That's an awesome deal for first-time clients that are more than likely conducting online research to make a final decision on a cleaning company. Find as many incentives as you can to try to get clients in the door for the first time and follow up with even more interesting promotions that will keep them loyal clients.
First General Services in Johnstown, PA
First General Services offers crime scene clean up. If your cleaning company is located in an area with a high crime rate, this could be a beneficial stream of revenue that you can capitalize on. While the situation is tragic and emotional for the client, you can do something for them by restoring their property back to before the crime scene happened.
Life Maid Simple in Providence, RI
Life Maid Simple lists four adjectives to describe why they are the better maid service. Under each adjective, they describe the reasons as to why they are cleaner, better, simpler, and safer than other cleaning businesses. This is an awesome method of portraying your company's benefits to your clients because you are describing your company in key words and then expounding upon them with reasons such as being insured and bonded, having a cleaning checklist, and etcetera.
Aladdin Cleaning Services in Johnston, RI
Aladdin Cleaning Services has specialized fixed-rate promotions on upholstery cleaning and tile and grout cleaning. Showing your clients some fixed rate projects helps them be persuaded to test out your services before going into a more customized service with you.
Steri-Clean in Columbia, SC
Steri-Clean helps to clean up various crime scenes, human and animal waste, and even hoarding cleanup. The company was started by people formerly in law enforcement, EMS, and armed forces. It goes to show that you can be in any previous career before becoming a cleaning business entrepreneur.
Carolina Choice Cleaning in Charleston, SC
If you scroll down on their website using a mobile device, various Google reviews of Carolina Choice Cleaning will pop up in and out and the bottom of the screen. This is an awesome mobile-friendly feature for potential clients to see snippets of customer reviews. If they want to see more, they can just click on that review.
J & H Cleaning Services, Inc in Yankton, SD
Amongst their list of services, J & H Cleaning offers a 24/7 janitorial service. Making your janitorial service 24/7 is crucial to service an array of your target market for that part of the industry. Different businesses close and open at all hours of the day. You want to remain flexible with commercial clients' schedules so that you can clean their buildings when it is most convenient for them.
Peppermint Cleaning Services in Rapid City, SD
Peppermint Cleaning Services allows clients to pay their invoices via their website. Offering an online venue to make payments is another way to establish convenience of service for your clients. That way, they can pay while on the go handling other tasks in their lives.
C2C Professional Cleaning Services, LLC in Knoxville, TN
Many of C2C's services are for Knoxville residents and in surrounding areas throughout Tennessee. The hoarding and trauma unit is available for residents throughout 5 states in the country. Depending on where you base your locations, consider that not all your services have to be available in all the areas your other services usually cover. Evaluate the need for your services in other parts of the country as needed to make a lasting impression on your revenue stream and as a future industry leader. 
Abesco Cleaning Services in Lenoir City, TN
Abesco Cleaning Services offers playground cleaning. If you are in an area with a high population of kids and many surrounding playgrounds, add this specialty service do you can make an additional stream of revenue for your cleaning business. The playgrounds could be on school grounds or at public parks. Coordinate with the proper individuals to find out how you can properly service the playgrounds.
Lemon Blossom Cleaning Services in McKinley, TX
Come up with a rhyming slogan for your cleaning business. At Lemon Blossom, theirs is "Clean. Green. Serene.". You can get as creative with your slogan as you like. Relate it to cleaning terms or and/or cleaning tools to make it catchy and memorable for clients.
Revive Cleaning Services in Houston, TX
Have a live chat on your online website. Revive Cleaning Services offers 24/7 live chat, call, and text features for clients. Many cleaning businesses have clients fill out a web form in order to get questions answered about a service booking. However, adding a live chat feature can help clients get questions about their service immediately answered such as asking why a cleaner may be late to the location or how to work the online pay system.
Daisy Maids in Salt Lake City, UT
Market to your clients using a great tactic like Daisy Maids did. On their special promotions page, they end it with asking a question if you are interested in more promotions like the ones above. If so, you are prompted to sign up for email updates to keep in touch with those upcoming promotions. This is an awesome persuasive technique to boost your email list! Strategically place sign up areas where you think is suited best throughout your website.
2 Local Gals Housekeeping in Salt Lake City, UT
2 Local Gals Housekeeping is celebrating their 20th anniversary in business. If you reach a momentous anniversary that's a decade or two long, display it proudly on your website. You will be glad that you did because people appreciate experienced cleaners to help spruce their homes and offices and special events.
Goldcoast Housecleaning, LLC in Bridgewater, VT
Goldcoast Housecleaning uses plant-based cleaners and products from Young Living to do their cleaning gigs. Even cleaning product preferences are discussed with clients when making their quotes. Talk about great customization and flexibility for your clients!
Loso's Professional Janitorial Services, Inc in South Burlington, VT
Lodi's Professional Janitorial Services publishes any awards or community efforts in which they have participated in a news section on their website. People want to see their favorite businesses be community conscious and focused because it makes them feel they will receive the same undivided attention as well.
So Clean Virginia Beach LLC in Virginia Beach, VA
In just two years of being in business, So Clean Virginia Beach LLC has become the top rated move out cleaning company in the area. As long as you work hard as an entrepreneur, you can gain popularity and make history even in the early days of your business. That means you do not have to be in business for 5 or 10 or 20 years just to be revered in the industry. If your cleaning business offers top-notch service because of your niche, it does not matter how long you have been in business.
Always Clean Services, Inc in Virginia Beach, VA
Always Clean specializes in power washing and other restoration services. They describe their service vehicles in the about section. At first glance, you may think, "Who cares about the service vehicles as long as the job gets done?" This is very important for any cleaning business! Mention your method and tools of getting the job done and you will be considered more credible amongst your competitors. People do not just want to know the job will get done. They also want to know how it will be completed!
DC Maids Cleaning Solutions in Washington, DC
DC Maids offers a retainer service which includes recurring cleaning services for your home. Calling this a retainer service on your website rather than a recurring service seems to be more professional in the world of the cleaning business. It made me want to click to find out more about the service!
Two Maids & A Mop in Washington, DC
If cleaners get a quality review from a client, they get a higher commission. This company encourages clients to rate the service they received on a 1-10 scale and whatever number the client picks to determine the commission paid to the two assigned cleaners. This is a great incentive for employees to perform their best work for the highest payout to themselves personally.
Brian's Rug Care in Cross Lanes, WV
If you are going to be a rug care company, get your "wool safe" certification like Brian's Rug Care. As a holder of this certification, you will be considered safe and reliable in performing your rug care duties via the professional cleaning and inspections aspect of the business. This is an additional lesson is procuring all the necessary licenses and certifications necessary to run your specific cleaning business.
GCS Cleaning Services in Martinsburg, WV
GSC Cleaning lists one of their specialty services as after party cleaning. If you are located near a lot of colleges and universities, expect your services to be needed! Take advantage of this within your target market.
Kayla's Custom Cleaning, LLC in Madison, WI
Kayla's Custom Cleaning was voted Madison Magazine's Best of Madison in 2015 and 2016. Keep performing well in your local cleaning business to possibly one day earn rewards unique to only the area in which you operate your business. You will be seen as a more reliable small business with local awards under your belt like Kayla's Custom Cleaning.
AMK Cleaning Services in Eau Claire, WI
AMK Cleaning has a considerable list of instances they were featured in different publications. If your cleaning business becomes featured in a magazine, newspaper, or blog, readers of those publications will spread the word about your cleaning business. Talk about free marketing!
That Extra Touch Professional Cleaning Services in Cheyenne, WY
Give your FAQ a clever name instead of just labeling it as a standard FAQ page. On That Extra Touch's website, their FAQ is labeled as, "Just Ask Us Anything!" Remember to sound helpful and genuine like in this example when renaming your FAQ.
ABF Professional Cleaning, Inc in Jackson, WY
ABF proudly lists four non-profit organizations that they sponsor. This is a sign of public social responsibility as a cleaning business. Have your cleaning business sponsor one or more non-profit organizations you are passionate about as you continue to build momentum in sales and popularity in your community.
To learn more on how to start your own cleaning business, check out my startup documents here.
Please note that the contents of this blog are for informational and entertainment purposes only and should not be construed as legal advice. Any action taken based on the information provided in this blog is solely at your own risk. Additionally, all images used in this blog are generated under the CC0 license of Creative Commons, which means they are free to use for any purpose without attribution.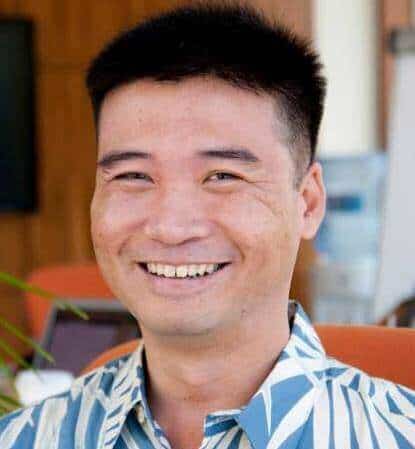 About the author. Entrepreneur and Cleaning Business Fan.
Hi! I am Shawn and I am a happy individual who happens to be an entrepreneur. I have owned several types of businesses in my life from a coffee shop to an import and export business to an online review business plus a few more and now I create online cleaning business resources for those interested in starting new ventures. It's demanding work but I love it. I do it for those passionate about their business and their goals. That's why when I meet a cleaning business owner, I see myself. I know how hard the struggle is to retain clients, find good employees and keep the business growing all while trying to stay competitive.
That's why I created Cleaning Business Boss: I want to help cleaning business owners like you build a thriving business that brings you endless joy and supports your ideal lifestyle.