In the United States, the cleaning industry offers excellent potential for those who are thinking of starting their own business. It is a fast-expanding market, with a high return on investment. Thus naturally, competition is very high. If you are interested in building a career in the cleaning industry, you will want to have professional training. Long gone are the days were handing out flyers, learning how to disinfect a bathroom, and purchasing a few appliances would do the trick!
Even though there is no such thing as a "cleaning business diploma," there are a plethora of certificates and accreditations you can pursue. Although you cannot obtain a Bachelor's Degree or an Associate's Degree in "Cleaning," there are various forms of formal education available.
Below we will share a few of the top-rated resources that are readily available for those wanting to become cleaning industry professionals.
HCT Certification
If you wish to pursue a career in the home cleaning business, we recommend you start by acquiring a House Cleaning Technician (HCT) Certification. The Institute of Inspection Cleaning and Restoration commonly referred to as the IICR, awards this document.
The HCT training and certification program is a comprehensive overview of the best practices in the field. It is a course designed for the professional who wants to cater their services to a more educated marketplace of homeowners. By completing the training, and passing the certification exam, you will have professional validation of your expertise.
Moreover, the program covers essential subjects that can help you further expand your knowledge, such as:
Cleaning Methods

How To Enhance Your Productivity

Safety Procedures

Health & Hygienic Cleaning

Environmentally Friendly Practices
Click here for more information.
Executive Housekeeper Certification & Registration
The International Executive Housekeepers Association (IEHA) is the entity responsible for issuing credentials to housekeepers in the United States. There are two levels of housekeeper certification:
Certified Executive Housekeeper (CEH)

Registered Executive Housekeeper (REH)
The REH differs from the CEH in that only individuals who have graduated college with a Bachelor's Degree (or higher) can pursue this type of certification. It is the highest certification, of its class, given in the U.S.
On average, an REH earns around $20,000 more annually than someone who does not hold the accreditation. However, keep in mind that, unlike other certificates, Executive Housekeepers must renew the REH or CEH certification every three years.
IEHA's Masters Program 
Just as a Master's Degree is an academic recognition granted to those that have undergone a program to learn the 'mastery' of a specific field of professional practice or study, the IEHA offers a diploma that resembles that of a regular Master's.
It is only available for 'elite' members of the institution who have proven to be committed to the field by seeking continuous improvement and propagating professionalism. To receive the accolade mentioned above, professionals must meet a series of requirements.
For more information, we recommend you visit the IEHA website here.
Check out this article to learn some ways to get more customers for your cleaning business.
IJCSA Certification Course
The International Janitorial Cleaning Service Association (IJCSA), like the IEHA, offers a master-level certification course within the maintenance industry. It is far less demanding than the IEHA's Master program, but according to their website, this program includes the most innovative solutions for home, office, and off-premise cleaning services.
The course includes over twenty hours of in-depth training, and consists of (but is not limited to):
Contract, Employment Law & Hiring Procedures

Safe Cleaning Mechanisms

Business Management & Quality Control

Designing Cleaning Programs

Best Customer Service Practices

Bidding, Marketing & Promotions

Equipment Training

First Aid & Safety Standards

Specialized Cleaning (e.g., mold abatement, carpet cleaning)
It is considered one of the most affordable examinations available today. For more information on how to get certified, we suggest you visit their website by clicking here.
IJCSA Green Cleaning Certification Course
Green Cleaning Masters Certification (GCMC) is another accreditation awarded by the IJCSA. It provides cleaning professionals with the skills and the necessary knowledge to accurately practice 'green' or 'natural cleaning' in residential or commercial settings.
As explained by its instructors, the course uses efficient tools and first-class resources to provide an in-depth understanding of environmentally friendly cleaning practices.
It is important to note that not all certificates and accreditations are meant for individual growth. There are plenty of licenses that can help you set your business apart from your competitors as a 'whole.'
Below we mention a few of the most well-known business certificates:
CIMS Certification
A Cleaning Industry Management Standard (CIMS) Certification encompasses management, operations, performance systems, and processes in compliance with the Worldwide Cleaning Industry Association (ISSA) 'Standard' — a manual that covers the five areas of management best practices:
Quality Systems

Service Delivery

Human Resources

Health, Safety, and Environmental Stewardship

Management Commitment
Although, you do not need to be CMIS certified to start a professional cleaning business, having this "seal of approval" demonstrates your commitment to quality, customer satisfaction, and professionalism. Plus, the CIMS program can also help you save money by training you (and your team) on how to effectively manage cleaning businesses.
For information on how to get CIMS Certified, we recommend you visit the following website.
CIMS-GB Certification
This certificate can be understood as an extension of the CIMS Certificate — and was developed to satisfy the growing demand for 'green' practices within the cleaning industry. 
This optional 'Green Building' (GB) designation, demonstrates an organization's capability to assist customers in achieving the Leadership in Energy and Environmental Design (LEED) accreditation. 
ARCSI Accreditation
The Association of Residential Cleaning Services International (ARCSI) constitutes a division of the ISSA that brings together 600+ members across the U.S., Canada, and the world.
Its primary purpose is offering business owners a place for networking, visibility, promotion, and economic growth. However, if you decide to join ARCSI, you can become an 'Accredited Residential Cleaning Service.' This 'seal' is solely awarded to industry professionals who meet a meticulous group of industry and business standards.
For prospective clients, this accreditation is proof that the company they are thinking of hiring:
Complies with all federal, state, and local regulations.

Counts with all the necessary licenses and insurance policies.

Has evidence of receiving adequate and professional training within the industry.

Has more than two years of experience in the field.

Provides its employees with the necessary working conditions and fair compensation.
If you wish to know how to apply, click here.
Other relevant, but less common accreditations, include:
Certified Building Service Executive (CBSE)

Registered Building Service Manager (RBSM)

The 'Green Seal' Certification

Custodial Technician Certification (CTC)
As you can see, there are lots of certificates and recognitions you can pursue as an individual, or as a business owner, to set yourself and your business apart from the competition. It is merely a matter of doing your research and figuring out what program best suits your needs. Keep in mind that all of these cost money and require time.
Also, please note that you do not need a professional certificate to start your own cleaning business or to exercise the profession. Think of it as an asset or a competitive advantage, more than a must-have.
Know the six companies to get your cleaning business uniforms by checking out this article.
Other Degrees
Like we said, while there are no formal cleaning diplomas or janitorial management programs, people interested in the industry can build crucial skills by pursuing a B.S. or an A.S. in related fields such as:
Associate of Applied Science in Management

Bachelor's Degree in Business Administration

Bachelor's Degree in Hospitality Management
These programs tend to be much longer than all the other certificates and diplomas explained above. They range between 2-4 years for completion and are awarded by colleges and universities across the world.
Frequently Asked Questions
What is the ISSA?
The Worldwide Cleaning Industry Association (formerly known as the International Sanitary Supply Association) is the "leading resource for information, education, networking, and commercial opportunities for firms within the worldwide cleaning industry." As a professional society, it offers a variety of certificates that can help you gain credibility and boost your business' success.   
What are the best online courses for cleaning industry professionals?
It is hard to say which are 'the best' online courses available for housekeeping professionals. Nonetheless, a great place to start is by researching the following sites:
Udemy.com

Cleaningmasterclass.com

Maidtrainingacademy.com
To learn more on how to start your own cleaning business, check out my startup documents here.
Please note that the contents of this blog are for informational and entertainment purposes only and should not be construed as legal advice. Any action taken based on the information provided in this blog is solely at your own risk. Additionally, all images used in this blog are generated under the CC0 license of Creative Commons, which means they are free to use for any purpose without attribution.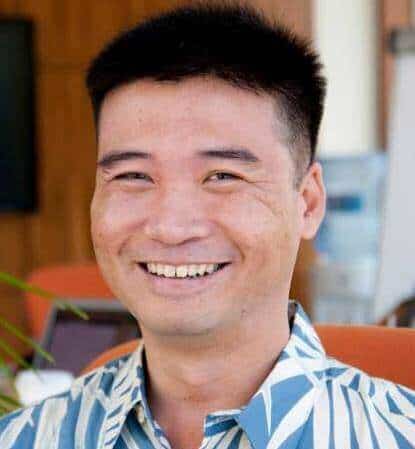 About the author. Entrepreneur and Cleaning Business Fan.
Hi! I am Shawn and I am a happy individual who happens to be an entrepreneur. I have owned several types of businesses in my life from a coffee shop to an import and export business to an online review business plus a few more and now I create online cleaning business resources for those interested in starting new ventures. It's demanding work but I love it. I do it for those passionate about their business and their goals. That's why when I meet a cleaning business owner, I see myself. I know how hard the struggle is to retain clients, find good employees and keep the business growing all while trying to stay competitive.
That's why I created Cleaning Business Boss: I want to help cleaning business owners like you build a thriving business that brings you endless joy and supports your ideal lifestyle.