Starting your own cleaning business? Great! You've landed in the right place, because we're going to cover everything you need to know about how to register a cleaning business.
In this article, you'll find easy-to-follow steps for how to register a cleaning business. Here's what you need to do:
Choose a legal form for your business.
Apply for an Employer Identification Number (EIN).
Look into your state's licensing requirements.
Apply for all licenses, permits, and certifications necessary.
Register with additional governments if needed.
Obtain a state tax account number, where applicable.
Once you've taken these steps, you'll be ready to get started with setting up your cleaning business and building your clientele. Keep reading to find a little more information about each of the steps above.
Step 1 – Choose a Legal Form for your Business
In this first step, you need to decide what kind of legal entity you want to operate your cleaning business. The different forms will dictate how your business pays taxes, who is responsible in the event you damage something at a client's property, and how much separation there is between the assets of the business and your personal assets.
Let's look at your options.
Sole proprietorship
This means that you and the business are one in the same. There's nothing in the way of protection for your personal assets and there's not really a separate entity at all.
Partnership
If you are going into business with someone else, you can set up the business this way. It means that you'll only be liable for the percentage of the business that you are listed as owning. The same is true for reaping any profits and benefits. You'll get the share that is indicated by the percentage of the partnership that is yours.
Limited Liability Company
An LLC provides you with more protection for your personal assets. Should something arise that causes someone to sue the business, that person can only be given any reward that is taken from the business assets. Your personal assets can not be taken.
Corporation
You can also incorporate to protect your personal assets. The business is the responsible party for all debts and other liabilities, not you.
Step 2 – Apply for an Employer Identification Number (EIN)
Your business is going to have to pay taxes to the federal, state, and other local governments, in some cases. Most scenarios require you to apply for an EIN for the business to operate under so that the IRS can keep track of what your business owes them.
In the case of a sole proprietorship, you will not need to get an EIN. You and the business are considered to be the same, so you will be operating under your personal Social Security Number.
The process to apply for an EIN is very simple. You can simply go online and find the application. The turnaround time to get one is usually quite minimal.
Step 3 – Look Into Your State's Licensing Requirements
Cleaning businesses are regulated at the federal, state, city, and county levels, depending on what area you are operating in. You need to be vigilant and proactive in finding out what licenses are required in your local area.
If you don't do the necessary research to find out what is required and how to properly register your cleaning business wherever you are, you'll be doing yourself a disservice. You could end up having to shut down, or you might end up having to pay some pretty hefty fees. Not to mention, it could cost you your customers because it can hurt your reputation in the long run.
You want to do this step as early as possible in your endeavor to open a cleaning business. Some licenses and other permits can take a bit of time to obtain because of processing time.
Check out this article to know how to start a cleaning business on the side.
Step 4 – Apply for All Licenses, Permits, and Certifications Necessary
Once you've done the research and identified all of the requirements to register your cleaning business at the different levels of government you'll be regulated by, you need to start applying for them. As we mentioned above, sometimes there is a pretty good waiting period associated with the licenses and other permits you need to obtain. Apply for all things necessary immediately so you can start working as soon as possible.
Step 5 – Register with Additional Governments If Needed
Understand that there are some regions where a cleaning business will have to get registered at the federal, state, city, and even county level. Make sure you apply for all of the required documents you need to operate your cleaning business legally so that you don't have to deal with the consequences later of skipping out on a specific permit.
This is why the research step is so very important. You need to make sure you are meeting the requirements of all of the governing agencies for the area you will be operating in. You want to get your business set up correctly from the beginning. Missing a step can turn into a real headache later, and it will majorly slow down your process for getting your cleaning company up and running.
Step 6 – Obtain a State Tax Account, Where Applicable
Not all states have a state tax. According to the U.S. Small Business Administration, there are seven states that do not have an income tax and two more that only have it for dividends. If you are in a state that does have state income taxes, you have to apply for a state tax account. It basically will work just the same as the EIN number but at the state tax level.
Just as with the EIN application, you will most likely be able to find your state's tax account application online. This needs to be obtained before you actually start operating your cleaning business. The processing time for these will vary from state to state.
Don't Get Overwhelmed
We wanted to lay out the steps you need to take for how to register a cleaning business in an easy-to-read fashion because the information can be a little overwhelming to take in.
Just remember that you are doing all of this for a very good reason. You want to get all of your "ducks in a row" before you start operating the business so that you don't hit any bumps in the road later. This business is likely going to be your source of income. That means your livelihood depends on it.
With so much at stake, you want to do it right from the get-go. Stick to our steps for how to register a cleaning business and you will be able to do that. Choose your legal form, get your EIN, research the appropriate licenses, apply for all the necessary documents, register with local governments, and set up a state tax account if it applies.
Your next steps will be the fun stuff. You'll get to actually set up your business and start reaching out to potential clients. Get the necessary stuff out of the way and your business can start operating as smoothly as possible.
Check out this article to know the pros and cons of cleaning condos.
Frequently Asked Questions
How much does it cost to register a cleaning business?
The amount it will cost you to register your cleaning business depends on what type of legal entity you decided on and where you are located.
Sole proprietorships will pay between $30 and $60. LLCs and corporations will have to pay more. The licenses will be anywhere from about $100 up to around $500.
Your location will determine the cost because different states have different fee amounts for the licenses. You could also have to apply for more permits and other licenses depending on what is required by your state, city, and county.
Are cleaning businesses typically profitable?
Yes, they can be. The answer to this comes down to a number of factors though. There are cleaning businesses that make very little in profits and those that make a ton of money in profits. It really will be determined by some of the things you do, but what's happening in the economy where you are operating can affect it too.
If you go with a residential cleaning business only, your expenses will usually be pretty low. That means that if you're doing a really good job at building your book of business, you will be making quite a bit in profits.
Commercial cleaning businesses typically require more specialized equipment and supplies. Your expenses usually run higher so your profit margin may not be quite as high. However, commercial cleaning jobs are something you would charge more for too. So, if you market yourself well and are able to acquire some heavy-hitting contracts, you'll likely make pretty good money.
The services you offer will help determine your profits too. There are some cleaning services that are a little more complex in nature. If you choose to offer these, you can charge more for them but you'll have to have the necessary equipment to perform them also, so keep that in mind when you're doing your planning.
To learn more on how to start your own cleaning business, check out my startup documents here.
Please note that the contents of this blog are for informational and entertainment purposes only and should not be construed as legal advice. Any action taken based on the information provided in this blog is solely at your own risk. Additionally, all images used in this blog are generated under the CC0 license of Creative Commons, which means they are free to use for any purpose without attribution.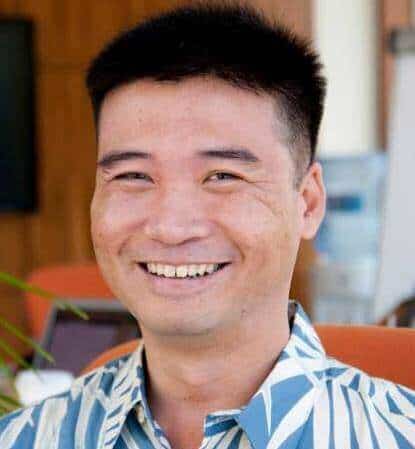 About the author. Entrepreneur and Cleaning Business Fan.
Hi! I am Shawn and I am a happy individual who happens to be an entrepreneur. I have owned several types of businesses in my life from a coffee shop to an import and export business to an online review business plus a few more and now I create online cleaning business resources for those interested in starting new ventures. It's demanding work but I love it. I do it for those passionate about their business and their goals. That's why when I meet a cleaning business owner, I see myself. I know how hard the struggle is to retain clients, find good employees and keep the business growing all while trying to stay competitive.
That's why I created Cleaning Business Boss: I want to help cleaning business owners like you build a thriving business that brings you endless joy and supports your ideal lifestyle.