If you have a passion for cleaning and want to start a new business, you may feel stuck believing that you can only start a house cleaning or janitorial business. On the contrary, there are many niche cleaning business ideas out there. You don't have to be a housekeeper to have your own cleaning business!
What Are Some Cleaning Businesses You Can Start?
You can start a niche cleaning business in the following categories:
Window Cleaning

Pool Cleaning

Carpet Cleaning

Appliance Cleaning

Electronic Cleaning and Repair

Vehicle Cleaning

Closet Organizing and Cleaning

Garage Organizing and Cleaning

Upholstery and Furniture Cleaning

Foreclosure and Move Out Cleaning
If you are looking to start a niche cleaning business, you may need some creative or unique ideas to get started. We'll expand on these ten niche cleaning ideas to give you somewhere to start. 
Window Cleaning
Window cleaning can be difficult for even the most discerning homeowner, especially when the windows are difficult to reach or require extra equipment to clean them. You can start a window cleaning business with little more than a bucket, sponge, and ladder. Of course, you can always invest in more tools than that if you have the assets. 
Homeowners aren't the only ones that need their windows cleaned. Many businesses that use paint or chalk on their windows require clean-up when their sale or event is over. You could offer to clean their windows, and you might find yourself a long-term gig as a commercial window cleaner. 
Pool Cleaning
Many people that own a pool don't have the time to keep the pool clean. If you enjoy working outdoors, you could try your hand at pool cleaning. Pool cleaning may involve cleaning debris out of the pool, brushing or vacuuming the bottom, testing the chemical levels, and administering new chemicals to the water. 
Additionally, a pool cleaner is responsible for cleaning out the filters and replacing them as needed. And a pool cleaner can take things to another level by cleaning or pressure washing the area around the pool to ensure that everything looks nice and clean. 
Carpet Cleaning
Most people that have carpet don't have a dedicated carpet cleaner. You can help homeowners restore some life into their carpet by providing carpet cleaning as one of your services. Whether you start with a regular carpet cleaner or invest in a commercial one, your clients will be grateful that they don't have to take the day off work to shampoo their carpets. 
You can offer additional services for pet owners, as well. Many pet owners are concerned about spot treatments and hair removal from their floors due to accidents and shedding. Invest in a high-quality HEPA filter vacuum and vacuum the floors well before you shampoo. This will ensure the best results for your client. 
Appliance Cleaning
Most everyone that owns a home has an oven, a dishwasher, and a refrigerator. And many of those people either hate cleaning their appliances or don't have the time to clean them properly. As an appliance cleaner, you would clean the appliances properly, ensuring the appliance's longevity and your client's happiness. 
To get started as an appliance cleaner, you should invest in a pair of gloves and various appliance cleaning solutions. Stainless steel cleaner will be a valuable investment to polish your client's stainless steel appliances, leaving them looking brand new. 
Electronic Cleaning and Repair
Many electronics owners never clean out their electronic machines. This is especially true of computers and laptops that accumulate considerable amounts of dust. Unbeknownst to the average computer user, dust is the death toll to their beloved electronics. 
If you happen to be handy at fixing electronics, you could start an electronics cleaning and repair shop. You can clean out their computer or laptop while you repair any existing issues. Additionally, your customer will be happy that you prevented them from having future issues.
Learn more ways to stand out HERE.
Vehicle Cleaning
Some vehicle owners find it hard to find the time to keep the interior of their car maintained. Should you decide to start a vehicle cleaning business, you can establish a regular clientele to maintain their cars. You should expect to clean out any trash, vacuum, and detail the interior, and wash the insides of their windows. 
If you want to expand your business, you could offer exterior services such as washing windows, replacing windshield wiper blades, and even car washing services. Many people will pay a little extra to have someone they know detail their car, rather than risking it going through an automated car wash machine. 
Closet Organizing and Cleaning
Some people store everything in their closets and don't even bother to organize them. This is where your business comes in! You can help a client clean out their closet, organize their space and replace all their belongings in the closet in an organized manner.
You can purchase bins, totes, and closet organizers on your client's behalf. Once you get into their closet and pull everything out, you'll want to do a deep cleaning. You should vacuum the space thoroughly, dust the shelving and walls, and check that everything looks neat. Once the space is clean, you'll install the appropriate organization tools. 
Garage Organizing and Cleaning
Like with a closet organization business, you'll want to help your new clients establish order in their garage. The first step is to remove everything from the garage before you do a deep clean. Garages can get messy and may require several cleaning steps before they are ever ready for organization. You may want to sweep and hand vacuum the garage, rinse it down with water, and even wipe down windows before you begin. 
When it comes to organizing a garage, it's beneficial if you are handy enough to put together shelving units, hammer in nails, or place a pegboard. You should purchase organization systems on your client's behalf and put the organization items together. Then you'll want to organize their garage contents into the appropriate spaces. Make sure to leave room for more oversized garage items, such as lawnmowers, ladders, and even vehicles. 
Upholstery and Furniture Cleaning
Most people don't have the right tools to clean their upholstery or furniture properly. If you specialize in upholstery or even mattress cleaning, you can remove everything from pet stains to food spills for your clients. They will be utterly amazed at your ability to restore life into their furniture after a cleaning session. 
You needn't buy a lot of expensive tools for your cleaning service. A good vacuum and steam cleaner will likely do most of the work for you. In addition to cleaning upholstery, you can use a vacuum and steam cleaner to clean mattresses, curtains, and any other fabric items in a household that need attention. 
Foreclosure and Move Out Cleaning
Everyone has to say goodbye to a house at one time or another. The cleanout process can be arduous and time-consuming, which is the last thing someone moving out, especially in a foreclosure, wants to deal with. It will provide the former occupants with some relief, knowing that the house was left in the best shape it could be. You can clean out the house to prepare it for its next occupants. 
While foreclosure and move-out cleaning are very similar to doing a deep clean in a house with occupants, a foreclosure or move-out clean will pay special attention to cleaning fixtures, including baseboards, light fixtures, appliances, and floors. You should be able to do a move-out clean with all of your regular house cleaning tools. 
Conclusion
Where new cleaning businesses are concerned, the sky's the limit. You can find some unique and niche cleaning services to offer, and you'll develop a loyal clientele. Decide what type of cleaning you like to do best and keep that in mind when deciding what services you'd like to offer. Be sure you have the assets set aside to buy the tools required to do the job. Then get started!
Related Questions
What is a deep clean of a house?
A deep clean is a more thorough cleaning of the house, usually including extra services such as cleaning grout or tile, appliances, and more. A deep clean is not as in-depth as a move-out clean, but it usually costs extra compared to a regular house cleaning.
What general duties does a cleaner have?
Most cleaners are responsible for dusting, sweeping, mopping, vacuuming, and spot cleaning. Different cleaning professions and services can offer a multitude of services in addition to the ones described. 
What are three qualities a cleaner should possess?
Cleaners should be able to pay attention to detail, have good organizational skills, and adapt to their environment. Additionally, a cleaner needs to maintain their physical fitness as cleaning jobs can be grueling physically.
Please note: This blog post is for educational purposes only and does not constitute legal advice. Please consult a legal expert to address your specific needs. 
To learn more on how to start your own cleaning business check out my startup documents and course here.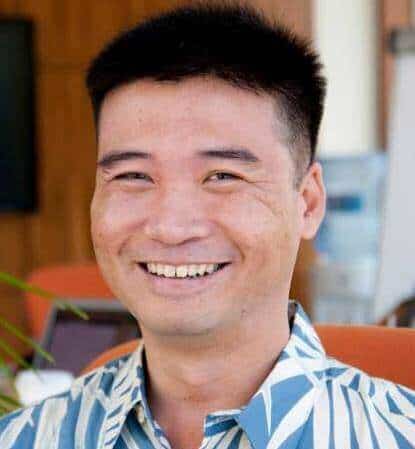 About the author. Entrepreneur and Cleaning Business Fan.
Hi! I am Shawn and I am a happy individual who happens to be an entrepreneur. I have owned several types of businesses in my life from a coffee shop to an import and export business to an online review business plus a few more and now I create online cleaning business resources for those interested in starting new ventures. It's demanding work but I love it. I do it for those passionate about their business and their goals. That's why when I meet a cleaning business owner, I see myself. I know how hard the struggle is to retain clients, find good employees and keep the business growing all while trying to stay competitive.
That's why I created Cleaning Business Boss: I want to help cleaning business owners like you build a thriving business that brings you endless joy and supports your ideal lifestyle.