According to The Bureau of Labor Statistics, growth within the cleaning services is expected to be approximately 4% over the next ten years. This is excellent news for anyone wanting to start their own cleaning service. Cleaning services are unique companies to run and offer many benefits to anyone wanting to start up their own company. Cleaning services are not as many businesses. They offer their own unique benefits, require special skills, and you will need to find ways to stand out from your competition to be successful. 
Pick a specialty such as carpet cleaning, window cleaning, commercial cleaning, janitorial cleaning, or pressure washing services to make your cleaning service unique. While also offering:
Competitive Pricing

 

Exceptional Customer Service

 

Green Cleaning Products (if possible)
How to Make Your Cleaning Company Stand Out

 
Although there is plenty of work to do and a need for more cleaning services, unfortunately cleaning services do have a lot of competition. 
Picking a specialty for your cleaning service is one way to separate you from competing cleaning services, but that does cost more money upfront. Do not worry, though. Other options have a cheaper startup cost to make your cleaning service stand out. 
Some other ways to help your cleaning service stand out from your competitors include:
Competitive Pricing

 

Exceptional Customer Service

 

Green Cleaning Products

 

Listen to Feedback
Competitive Pricing

 
One of the easiest ways to win a cleaning contract over your competition is to have a lower price. If a company sees that your cleaning service can do the same or more work and pay less, they will be more likely to save some money and choose your services over your competitor's cleaning company. 
Exceptional Customer Service

 
Whenever working for a client, making the client happy should be one of your top priorities. \Try to find ways to go above and beyond to make your clients happy and pleased with the service you offer. By doing this, the company will be likely to continue to work with you long-term. 
Long-term clients always look great when applying for another cleaning contract with another company, and you can potentially use them as a reference. 
Green Cleaning Products

 
People are looking for more safe cleaning products to use. With more research being done, we are finding that some harsh cleaning chemicals cause harm to the environment and are unhealthy for people to touch and breathe in. 
Some harsh cleaning products have been linked to causing severe long-term health risks, including asthma. 
Green products range in price and sometimes can cost a little more; however, by advertising that your cleaning service uses safe and effective green products, you may be able to win cleaning contracts over your competition. 
Listen to Feedback

 
Encourage the business that you are cleaning for to give you feedback on your service and employees. If they offer any constructive criticism, use it and find ways to improve your business. 
The business will like that you listen to them and make changes to improve, and you may learn ways to improve your services.
Time to Start Your Cleaning Service

 
Cleaning services are in high demand and have the potential to earn you a lot of money quickly. They are unique in the benefits that they offer you and your employees. 
If you have the right skills needed to run a cleaning company, you can be very successful. Cleaning services have competition, but there are ways to stand out against your competition and win successful cleaning contracts and earn a lot of money. 
Check out this article to know why cleaning schedule is important.
Unique Benefits to You
Starting your cleaning service will offer you individual freedom and flexibility that a typical 9 to 5 job will not. Some benefits that are unique to cleaning services include: 
Flexible Schedule

 

Potential to Earn Money Quickly
A Wide Range of Work Environments

   
Flexible Schedule
When you are your boss, you can pick your hours that work best for you. Not a morning person, not a problem. Often, cleaning services are requested to be done when the office staff or students are gone for the day. 
You can decide how much work and how many employees you can take on as well.
 If you are working for a business, the company may want someone to empty the trash or do light cleaning during the day. The company then may request a deep cleaning during non-office times. In this case, you can have an employee during the day and depend on the size of the building, a few more for the evening and night shift.
Potential to Earn Money Quickly
The great thing about starting a cleaning service is that the startup costs are lower than many other businesses. 
One reason for this is because, unlike many other businesses cleaning services do not require a building for your cleaning service company to run out of. Supplies can be kept in your garage or storage shed somewhere where employees still have access to them. 
Cleaning services are an accessible business to grow as well. With good referrals and positive reviews, you can add other businesses to clean for to add more work and more profits. 
A Wide Range of Work Environments

 
You have the option to pick what type of location you wish to work for. This is unique to cleaning services. Some areas where cleaning services are needed include:
Office buildings

 

Schools
Stores

 

Hospitals or other Healthcare Facilities

 

Hotels

 

Homes
Not only can you pick the location where you work as a cleaning service, but it is also recommended that you have a specialty area of niche that your company specializes in. 
This allows your business to have specialized equipment and training in a specific cleaning area, appealing to some clients. Some areas to consider specializing in include: 
Window Cleaning

 

Disaster Cleaning or Restorative

 

Blind Cleaning

 

Pressure Washing

 

Chimney Sweeping

 

Ceiling and Wall Cleaning

 
Each of these specialized cleaning areas is great because not every cleaning service can offer these services, giving you less competition and more clients to sign cleaning contracts with. However, these specialized areas do require their equipment and training so these specialized services. This may cost a little more to initially set up.
Still, you can charge your clients more money for these services with specialized cleaning services since these are specialized services. This will help since you can have the potential to earn your money back plus additional income faster. 
Check out this article to know the seven most effective cleaning tips that are eco-friendly.
Unique Skills Needed for Cleaning Services

 
Cleaning services require their unique skills to be the best for the job. 
It is essential to look for these qualities when hiring employees since working for a cleaning service is not for everyone. Some qualities for cleaning service employees include:
Good Time Management

 

Able to Follow Safety Guidelines

 

Great Attention to Detail
Organized

 
Good Time Management

 
Being on time and cleaning effectively but thoroughly is essential to running a successful cleaning company. 
Able to Follow Safety Guidelines

 
Occupational Safety and Health Administration (OSHA) sets rules and regulations to keep employees safe on the job. It is essential to check with them when running a cleaning company since the chemicals you and your employees are working with need to be appropriately handled. 
Even with standard household cleaning supplies, they can become very dangerous to breathe in or even touch when mixed improperly. 
Great Attention to Detail

 
When running a cleaning service, you must have a good eye for spotting small messes or small items on the floors and counters. Being able to pick up on these small details will make your clients happy and is a unique skill that is important to cleaning companies and their employees. 
Organized

 
Being organized will not only help while you are working on your cleaning job, but it will also help you and your company run efficiently. Keeping your supplies somewhere easily accessible to all employees and ensuring that the staff has enough supplies they need to complete the job is essential.
If you and your employees have to run back and forth to get supplies to complete a task, it will take much longer to get done, and your client may not be happy. This is something that other businesses do not have to worry about since they have their location. However, it is something that cleaning companies must be aware of. 
Being organized and keeping supplies easily accessible is very important to run a good cleaning service. 
Frequently Asked Questions
Approximately how much do cleaning services employees make?
According to The Bureau of Labor Statistics, the median income for cleaning service employees is $29,080 a year or $13.98 per hour. 
To start up a cleaning service, do you need a specific license?

 
To start up a cleaning service, you will need to get a small business license. There are a few options for small businesses licenses depending on your state and the type of cleaning service you wish you startup. 
To learn more on how to start your own cleaning business, check out my startup documents here.
Please note that the contents of this blog are for informational and entertainment purposes only and should not be construed as legal advice. Any action taken based on the information provided in this blog is solely at your own risk. Additionally, all images used in this blog are generated under the CC0 license of Creative Commons, which means they are free to use for any purpose without attribution.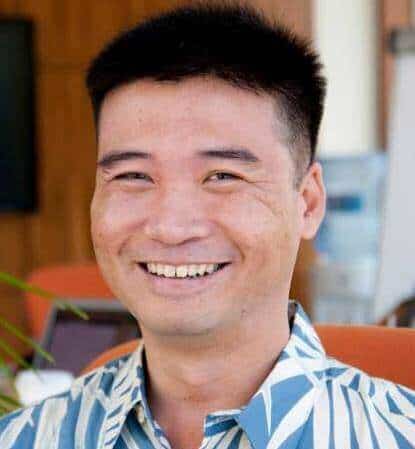 About the author. Entrepreneur and Cleaning Business Fan.
Hi! I am Shawn and I am a happy individual who happens to be an entrepreneur. I have owned several types of businesses in my life from a coffee shop to an import and export business to an online review business plus a few more and now I create online cleaning business resources for those interested in starting new ventures. It's demanding work but I love it. I do it for those passionate about their business and their goals. That's why when I meet a cleaning business owner, I see myself. I know how hard the struggle is to retain clients, find good employees and keep the business growing all while trying to stay competitive.
That's why I created Cleaning Business Boss: I want to help cleaning business owners like you build a thriving business that brings you endless joy and supports your ideal lifestyle.