According to the website helpguide.org, a study published by the National Institute of Health recently indicated that the average person gets appropriately seven hours of sleep per night. With roughly 29% of their day spent in bed, it's only natural that these people want a freshly cleaned space where they can lay their respective heads. According to Thumbtack, the average mattress cleaning costs $100 or more. This makes starting a mattress cleaning business a lucrative way to give people the peaceful night's rest they deserve. The only question you should be asking is, "How do I start my own mattress cleaning business?" 
Per the website fibre2fashion.com, you will need to take the following eight steps to open a mattress cleaning business:
Inquire with your state and local governments regarding any pertinent regulations and requirements necessary to start your business.
Ask your insurance agent about coverage requirements regarding your mattress cleaning business.
Visit your local Chamber of Commerce, or a small business website, to obtain copies of any forms which may be required to start your business.
Develop a solid business plan, taking time to prepare a proper budget for your business.
Secure any additional financing required through banks, private investors, or the Small Business Administration.
Obtain your business license through the proper state and local channels of government.
File the appropriate tax paperwork through your state and federal branches of the Internal Revenue Service.
Advertise your business through social media, digital marketing, and traditional methods of marketing.
Inquire With Local Government Regarding Regulations and Requirements
I have found that the most confusing and frustrating aspect of opening any business is getting past any government requirements and regulations necessary to open the business. Opening a mattress cleaning business is no different.
One of the first major decisions you will have to make regarding your mattress cleaning business is whether you will establish a partnership or a sole proprietorship. As I'm sure is the case with many other states, Louisiana Business Start-Up Laws say that sole proprietorships or partnerships are constantly changing. 
Adhering to these regulations not only gives you the pride of owning a legitimate business, but they also give you a significant advantage over your competition. This is why knowing your city's, county's, or state's laws regarding small businesses is the first step on your path to a successful business.
Learn how to start a cleaning business with no money by visiting this article here.
Ask Your Insurance Agent About Coverage Requirements
Although insurance is not required in most states for any small business, I have found that it is essential to have a good general liability policy. A good general liability policy will ensure coverage against mini everyday mishaps that could occur in business.
According to Progressive Commercial Insurance, a good insurance policy can offer your business coverage against employee illness, accidental mishaps, property damage, and bodily injury. Besides, many prospective clients will not consider employing your services if you are not insured and bonded.
Without adequate coverage, you risk your business and your professional livelihood by not having commercial insurance for your mattress cleaning service. This is why I place inquiring about commercial insurance as the second most crucial step in opening a small business.
Obtain Copies of Any Pertinent Forms
This step practically goes hand-in-hand with inquiring about any additional regulations and requirements you have to adhere to with your local government. Opening a mattress cleaning business will undoubtedly require lots of forms to be completed.
You will be required to fill out several forms to start a mattress cleaning business, per Start-Cleaningbusiness.com. These forms are as follows:
Mission Statement Worksheet
Cleaning Service Agreement
Commercial Cleaning Contract examples
Home Office Worksheet
Cleaning Business Estimate/Bidding Sheet
Financing your business
Employee hiring
Cleaning Business Insurance services
Start-up Guidelines
Startup Cost calculator
Cleaning Business startup planning
Self Assessment Checklist & worksheet
Market analysis – feasibility
After startup expenses
Making your cleaning business legal
Accounting Worksheet
Commercial Cleaning Rates
Using Mainstream Social Media
Personal Goals Worksheet
As you can see, having a working knowledge of the mini forms that will be needed to start your mattress cleaning service is an absolute necessity. This is why it is of the utmost importance to know all of the paperwork required to start your small business before you begin.
Develop a Solid Business Plan and Budget
I have found that without a solid business plan, any business is doomed to fail. The same applies to your mattress cleaning business. When running a business, I have also found that a reasonable budget is an essential factor.
The blog website Hello Genio has provided the following step-by-step guide to developing a business plan for your cleaning service. It should include the following:
Executive Summary
Objectives
Mission Statement
Company Summary
Services Offered
Market Analysis Summary
Strategy and Implementation Summary
Management Summary
Developing and implementing a budget for your mattress cleaning business is just as important as having a good business plan. Janitorial Manager has broken down implementing a budget for your cleaning service into four simple steps:
Make an inventory list.
Give an approximate estimation of the items you will need in your inventory.
Price the items in your inventory.
Calculate the estimated cost of each item.
While this may seem to be a particularly complicated aspect of opening your mattress cleaning service, I'm sure you can see why I feel that it is the most critical aspect of opening a small business.
Secure Additional Financing
Chances are, if you are opening a small business such as a mattress cleaning service, you are going to have to secure additional financing to get the business off the ground. You can look to sources such as Banks, the Small Business Association, and private investors as a means for attaining additional funding.
Determining how much additional funding your mattress cleaning business will require is a bit intimidating. However, the Small Business Administration has provided the following steps to help you determine if your business will require additional funding:
Determine how much funding you will need.
Use self-funding first.

 

Get venture capital from investors.
Use crowdfunding or other online sources.
Get a small business loan.
Use Lender Match to find lenders who offer SBA-guaranteed loans.
Small Business Administration investment programs.
By following this step, I'm sure that you will secure as much funding as your mattress cleaning operation will require.
Check out this article to know which is better between encapsulation carpet cleaning and steam cleaning.
Obtain Your Business License
While having adequate insurance may not be a legal requirement for running your mattress cleaning business, having a business license is required by law. Before you open the doors of your mattress cleaning service, you will have to obtain a business license from your local government.
To start your mattress cleaning service, you will need to obtain DBA (Doing Business As) registration, according to the legal help website UpCounsel. Failure to obtain DBA registration can result in severe legal and financial penalties to both you and your cleaning business. This is why this step is Paramount in opening your mattress cleaning service.
File the Appropriate Tax Paperwork
There's an old saying that goes something like this, "The only things that are certain in life are death and taxes." It has been my experience that this is especially true when it pertains to running a small business. This is why filing the appropriate tax paperwork on the state and federal levels is a necessary step in opening your mattress cleaning business.
Per FreshBooks, you must fill out Form 1099-MISC to show how much you made from services rendered. Your client must also submit form 1096 to the Internal Revenue Service to be used in conjunction with form 1099-MISC to clear any potential discrepancies between how much you claim you charged for your cleaning services and how much your client claim they paid for your services.
I don't think I need to go into great detail about how important it is to file the appropriate tax paperwork with the Internal Revenue Service. There could be severe legal and financial penalties involved if you do not follow this step when establishing your mattress cleaning business.
Market and Grow Your Business
This is the last step in opening your mattress cleaning service, although I have found it to be the most often overlooked step. These two steps work in unison because your business will not grow unless it is properly marketed. There are many ways to market your mattress cleaning business—a few of the preferred marketing methods or digital marketing, traditional marketing, using social media. 
One of the most important, although it is one of the most overlooked, aspects of your operating expenses as a cleaning business is your marketing budget. According to the website Get Cleaning Clicks, the small business administration claims that approximately 8% of your gross revenue should be marketing. Bayou previously discussed in this article, there are many different ways to get your business's name out there. Don't skimp on marketing!
I think that while it is easy to get caught up in all of the other aspects of establishing your cleaning business, it is essential not to overlook this last step. It is essential to both the establishment and the survival of your mattress cleaning operation.
Summary
Starting any business May initially seem like a daunting task. This is especially true in a niche business such as a mattress cleaning service. However, following the steps listed in this article, much of the guesswork should be eliminated regarding your mattress cleaning business. It is essential to remember that you follow each step in the order I have listed, as each additional step you take builds on the previous one.
Once you have inquired about any regulations and requirements needed to open your business; gotten the appropriate insurance coverage; taking care of all appropriate forms; developed a solid business plan and a budget; secured financing and obtained your business license; and filed the appropriate tax paperwork, the only thing left for you to do to market and grow your business! 
Frequently Asked Questions
What are a few easy methods for cleaning a mattress?

 
There are many different ways to clean and sanitize a mattress. However, Mattress Firm suggests the following four methods for cleaning your mattress:
Use a vacuum cleaner for a quick initial cleaning
Deodorize the mattress using baking soda
Lift tough stains away using hydrogen peroxide
Invest in mattress protection
How often should you have your mattress professionally cleaned?
Clean Air Solutions recommends cleaning your bedding once per week to reduce the number of fluids, oils, dead skin, and sweat on your sheets and blankets. However, your mattress should be professionally cleaned at least twice per year, although it is not unheard of to have your mattress professionally cleaned once per season.
To learn more on how to start your own cleaning business, check out my startup documents here.
Please note that the contents of this blog are for informational and entertainment purposes only and should not be construed as legal advice. Any action taken based on the information provided in this blog is solely at your own risk. Additionally, all images used in this blog are generated under the CC0 license of Creative Commons, which means they are free to use for any purpose without attribution.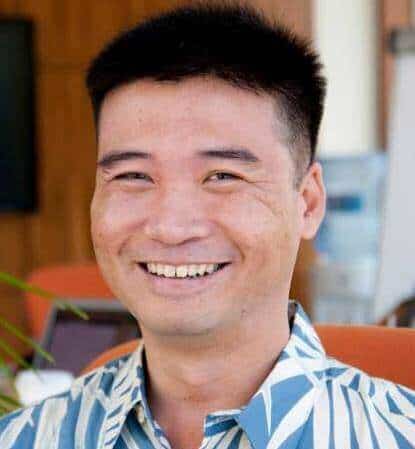 About the author. Entrepreneur and Cleaning Business Fan.
Hi! I am Shawn and I am a happy individual who happens to be an entrepreneur. I have owned several types of businesses in my life from a coffee shop to an import and export business to an online review business plus a few more and now I create online cleaning business resources for those interested in starting new ventures. It's demanding work but I love it. I do it for those passionate about their business and their goals. That's why when I meet a cleaning business owner, I see myself. I know how hard the struggle is to retain clients, find good employees and keep the business growing all while trying to stay competitive.
That's why I created Cleaning Business Boss: I want to help cleaning business owners like you build a thriving business that brings you endless joy and supports your ideal lifestyle.