Bin cleaning, or in others, trash bin cleaning, is a significant aspect of the commercial cleaning market.  Plenty of businesses have bins that need to be cleaned, and they either can't do it or don't want to. This opens the door for the bin cleaning business, making it an excellent business to start. But how much does the equipment for a bin cleaning business cost?
To open up a bin cleaning business, the total equipment cost will range from as little as $4,000 to an average of roughly $60,000 to a max of around $90,000. The specific amount that it will cost you will depend on how large an operation you are looking to run. This includes the vehicle necessary for a bin cleaning business and any additional supplies that you may need.
Option 1: The simple setup
Option number one, dubbed the simple setup, is the simplest and cheapest setup you can have when creating a bin cleaning business. 
This method involves purchasing a power washer and all of the necessary sanitary equipment and simply using this equipment to wash the bins yourself. 
Although this method is not the most glorious, it is the cheapest option when starting a bin cleaning business. 
The total cost for this type of operation is only going to be around $4000. This will cover the cost of the power washer and the cost of any sanitary equipment that you may need. 
While this option is cheap and straightforward, if you are looking to grow your business to a higher level, I highly recommend going with one of our other options listed down below. 
Option 2: Commercial Bin CleaningTruck
Very rarely do bin cleaning companies have bins brought to them. Instead, they travel to the bins they are being paid to clean most of the time in the same way that garbage companies travel to collect and dump trash cans rather than having them delivered. 
So because of this, you will need a vehicle, or in this case a truck, that can travel around to your clients and clean their bins as it goes. 
There are two practical options that you can choose from when opening a bin cleaning business. 
The first vehicle option that we are exploring here today is a commercial bin cleaning truck, the more common choice for bin cleaning businesses. 
What kind of truck should you use?
These trucks are designed to clean bins effectively and efficiently. 
Most of these trucks work in a way where they lift the bins with a loading mechanism similar to a garbage truck and have a hose pointed at the correct angle to spray the bin with enough power to clean them effectively. 
Many trucks also have a separate hose that sprays disinfectant into the cans to give them an extra level of cleanliness and prevent mold and other unwanted organisms from growing in the bins. 
These trucks will most often cost somewhere around $50,000 and $90,000, which is quite costly. 
However, the important thing is that if you do decide to go with this model for your business, once you purchase the truck, you'll be good to go. 
After this, you'll only be responsible for the commercial soap and disinfectant. 
It's also important to note that because these trucks are designed for bin cleaning, they are very efficient at their job and will require no alterations( unless you buy one used and it needs repairs). 
Option 3: A modified pickup truck
A second option that you may decide to go with is the modified pickup truck model. 
This model focuses on purchasing a standard pickup truck instead of a bin cleaning truck and modifying it to meet the needs of your business. 
While this method often isn't as expensive as purchasing a full-sized bin cleaning truck, it often won't be as efficient either. 
Thus, you will need to weigh your options to decide what's best for you. 
Expenses involved in this method
The first and most considerable expense with this method is the pickup truck itself. 
According to JD Power, the average cost for a new pickup truck is about $51,700, and because this vehicle is going to be for your new business, it's fair to say this about the price you are going to pay. 
One of the most common methods for using a pickup truck for a bin cleaning business is to add a hydraulic bin cleaner to the bed of the truck. 
Most of these bin cleaners will cost you about $15,000, which you will have to add to the cost of the truck, but this may end up being less than an industrial cleaning truck anyhow. 
This brings the total of this method to be about $65,000. 
Another possible method is to add a hydraulic lift to the back of the pickup truck, which won't be as costly, and then add a power washing system. 
Most hydraulic lifts will cost somewhere around $1,500. 
You will also have to purchase a pressure washing system that can wash the canisters effectively. 
These pressure washing systems will most often cost around $3,000 for one that would be considered commercial grade. 
All in all, this method will only cost you around $55,000. 
However, it is essential that with this second method, you won't be as efficient and thus you won't be able to cover as many clients in a day. 
But in the end, both of these methods are serviceable and may be a great way to get your bin cleaning business started. 
All other expenses
Outside of the first two options, there aren't any other methods to effectively run a bin cleaning business. 
The only other method possible is to have a warehouse in which bins are delivered in cleaned/ 
However, the biggest issue with this method is the simple fact that a warehouse will be very costly and will cut your profits significantly. 
Because of this, we can't recommend this method as it's simply ineffective. 
Thus, we are left with simply going over all the other expenses that will be involved no matter which method you choose to go with, as both of them will have expenses involved outside of the vehicles. 
Operating a cleaning business requires cleaning supplies and equipment that can help you do the job efficiently and effectively. 
It's essential to consider the cost of this equipment when determining the total cost of a bin cleaning business. 
This type of equipment includes the following: 
Industrial disinfecting soap
There are plenty of different options you have when it comes to industrial disinfecting soap. 
The one that we recommend using for cleaning trash bins is the BotaniClean Germicidal Detergent. 
This detergent is recommended for removing dirt on hard-to-clean surfaces and ridding surfaces of pathogens and other disease-causing organisms. 
This means that your clients will have a safer and cleaner trash bin when you are done with it, which is, of course, what you want! 
You can purchase this detergent in 5-gallon buckets, and in many places, it retails for only about $40. 
Long-handled brush
While your truck set up includes a hose to spray down the bins with both water and disinfectant does a great job of cleaning the bins themselves. , sometimes you need to scrub down the bins yourself.
To do so effectively, you will want a brush with a long handle so you can effectively reach down and scrub the bins you are cleaning without having to reach too far in the bins yourself. 
Ideally, you will want a brush that is at least 48 inches, as this will give you a good reach and allow you to clean any spots in the bins that you may need to. 
You can find these types of brushes nearly anywhere, and you can expect to spend around $40 likely. 
Mold and mildew sprays
Because of their use, trash bins sometimes tend to grow mold, especially on the inside. 
Many other bin cleaners spray down their bins with disinfectant. 
This, however, may not be enough to ensure that the bins you are cleaning are taken care of from mold and mildew. 
Instead, you should also invest in and spray that is specifically designed for preventing mold and mildew. 
Unfortunately, mold and mildew spray is more expensive than the items on this list, clocking in at about $200 for a 5-gallon bucket. 
Because of this, you may want to charge extra for this service, as it will help you cover the cost of the spray and limit the amount you use as not everyone is going to want that service if it is going to cost them more. 
More tips for starting a cleaning business HERE.
Related Questions:
Are our bin cleaning businesses profitable?
A bin cleaning business can be profitable. 
The average bin cleaning business that cleans 50 bins per day for $10 will bring in around $130,000 per year. 
Of course, this won't all be profit as you have to pay all your expenses first. 
But $130,000 is a significant revenue stream for any business, especially one that doesn't necessarily have high costs in things such as a rental building. 
What laws do you have to research before starting a bin cleaning business?
When opening a bin cleaning business, you will have to check all of your local zoning laws for service-based businesses. 
You may want to hire a local legal expert to ensure that you meet all of the requirements because violating one of these laws may cost you and your business significantly. 
That being said, there aren't many other laws that you need to consider outside of zoning laws effectively and efficiently. 
Please note: This blog post is for educational purposes only and does not constitute legal advice. Please consult a legal expert to address your specific needs. 
To learn more on how to start your own cleaning business check out my startup documents and course here.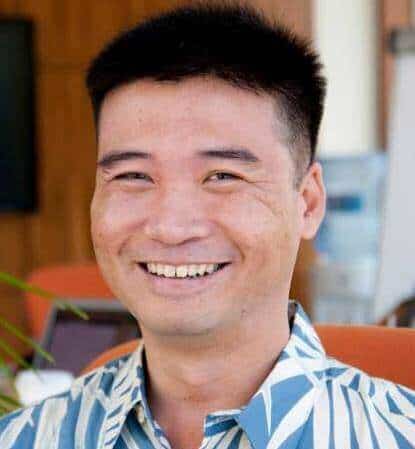 About the author. Entrepreneur and Cleaning Business Fan.
Hi! I am Shawn and I am a happy individual who happens to be an entrepreneur. I have owned several types of businesses in my life from a coffee shop to an import and export business to an online review business plus a few more and now I create online cleaning business resources for those interested in starting new ventures. It's demanding work but I love it. I do it for those passionate about their business and their goals. That's why when I meet a cleaning business owner, I see myself. I know how hard the struggle is to retain clients, find good employees and keep the business growing all while trying to stay competitive.
That's why I created Cleaning Business Boss: I want to help cleaning business owners like you build a thriving business that brings you endless joy and supports your ideal lifestyle.