The commercial cleaning industry is a growing market. Grand View Research states that the global commercial cleaning services industry was valued at $292.6 billion as of 2019 and is expected to increase to an astounding $468.2 billion by 2027. That's a whopping 6.1% projected compound annual growth rate over the next six years! Why is the commercial cleaning industry growing at such an astounding rate? Many businesses cite increased awareness regarding hygiene in the workplace, coupled with concerns about employee wellness and sustainability. That only leaves one question unanswered. What routes of services do commercial cleaning businesses provide? I'm glad you asked… 
COIT Cleaning and Restorations states that commercial cleaning businesses provide the following services:
HVAC Duct Cleaning
Carpet and Rug Cleaning

 

Drapery and Blind Cleaning
Furniture Cleaning
Tile and Grout Cleaning
Window Cleaning
Concrete and Natural Stone Cleaning
Commercial Waste Disposal
Parking Lot Cleanup
HVAC Duct Cleaning
One aspect of commercial cleaning that is often overlooked is HVAC duct cleaning. If you give it some thought, it shouldn't be. Ductwork is responsible for circulating the air we all breathe when we walk into an office space, a store, or a building. Dust contains pollen, which notoriously triggers allergies. I know that I find it hard enough to go outside without something triggering my allergies. I certainly don't want to walk into a place of business and immediately start sniffling and sneezing.
Besides, I can't be the only person who finds it disturbing that approximately 50% of all indoor dust is composed of dead skin cells. This is why ductwork should be cleaned, and air conditioning filters should be changed regularly. Cleaning air conditioning dogs can have a compound effect on the cleanliness of your office. That's something that can help us all breathe easier.
Check out this article to know some of the cleaning businesses you can consider.
Carpet and Rug Cleaning
The ductwork of a building isn't the only place that can trap pollen, dust, and other allergy-inducing substances. Carpets and rugs are quite possibly the dirtiest surfaces in a store or an office building. This is the one part of the workplace that everybody touches, bringing in dirt, sand, soil, and bacteria from outside. These substances get locked into the fibers found in carpets and rugs, which is why it is necessary to keep them clean.
Drapery and Blind Cleaning
Have you ever run your finger across the lines of your home or workplace and thought to yourself, "Wow! That's pretty disgusting!" I know that I have on more than one occasion. Besides the front and back doors, more dirt and dust in her building Through the Windows than from any other place in the building or office space. Most of this dust and dirt wines of getting trapped in the blind or the drapes covering the windows 
If you are mindful of the fabric the drapes are made of; most can be cleaned by good, old-fashioned steam. This introduces fewer chemicals into the air and creates much less commercial waste. Several dust-locking cloths or dusters can get your blinds looking new without introducing a lot of dust back into the air.
Furniture Cleaning
Whether it's made of wood that needs to be polished or cloth that needs steam cleaning, furniture will get dirty more often than you think. While it goes without saying that polishing woodwork should be part of a daily or employee commercial cleaning schedule, steam cleaning furniture should be done quite regularly. 
Nobody wants to walk into a lobby and sit down on a dirty couch. I know I sure don't! Once again, I would recommend using a good steam cleaner to ensure that the furniture in your lobby, or even in the break room of your building, is clean. Besides, if a customer ruined a good suit or dress by sitting on your dirty furniture, you might be surprised by yet another cleaning bill.
Tile and Grout Cleaning
Two of the dirtiest areas in any building, whether a resident or in the workplace, or the bathroom and the kitchen. One thing that both of these rooms usually have in common is tile flooring. Tile is hard to keep clean, but it's even harder to get clean if it's not up regularly. This is why it is essential for commercial cleaning businesses to offer tile and grout cleaning services as part of their regular tasks.
Most tile and grout are cleaned by vacuuming to ensure that there is no loose dirt left on the surface. Next, a thorough mopping will be applied to the floor to loosen any stains further. Steam is then applied to the tile and grout to disinfect it while doing a good deep cleaning. Finally, any excess water or cleaning products are vacuumed up to ensure proper drying.
Window Cleaning
Unless you work in an underground bunker, I would be willing to wager that your office building or store has quite a few large windows. Just like the inside of your workplace, the outside windows also need a good, thorough cleaning regularly. 
Many commercial cleaning businesses now offer window cleaning services as an add-on or part of their normal cleaning package. I would recommend seeing if your commercial cleaning service offers window cleaning, as you are much more likely to get a better price if you purchase multiple services at once.
Concrete and Natural Stone Cleaning
Many stores, businesses, and office spaces have walkways leading to their front doors. Quite a few of these places of business also have decorative Stones adorning their front lawn. These concrete and Natural Stone Surfaces need to be kept neat and clean to help a business project a spic and span image to the rest of the world. 
Besides the parking lot, the walkway and front lawn are usually a business's first opportunities to impress prospective customers. I know that I have passed up the opportunity to shop at many different places due to the outside of parents of the building. The walkways are a major factor in that appearance.
Check out this article to learn more about mattress cleaning business.
Commercial Waste Disposal
Let's face it. Businesses create waste. Unfortunately, this is a fact of life that we all have to deal with, especially as part of a commercial cleanup crew. From the trash cans in the kitchens and bathrooms of the office to the dumpsters in the parking lot, there is a lot of waste that needs to be disposed of. 
Fortunately, many commercial cleaning businesses now offer commercial waste disposal as part of their general cleaning packages. Commercial waste disposal also does not require any additional certifications or licenses unless you are cleaning hazardous waste. In that case, you would have to apply for a permit from the EPA.
Parking Lot Cleanup
The first impression your customers usually get of your business is your parking lot. This is why parking lot cleanup services are just as important to a business's image as the overall cleanliness of the inside of the building. 
While every commercial cleaning business does not offer parking lot cleanup services, it is an expanding aspect of commercial cleaning gaining some traction. Cleaning a parking lot is a three-step process that includes picking up any trash from the ground, sweeping the parking lot, and passing a magnet over the parking lot to remove any metal debris.
Summary
With as many services as commercial cleaning businesses now offer, it's no wonder that the industry is expanding as rapidly as it is. Commercial cleaners can take care of all of your office or building cleaning needs, from the ductwork to the carpets and rugs and everything in between. Commercial cleaning services are part of a cleaning community that takes pride in their work, and in being a One-Stop provider four anything and everything your office space or building needs cleaned. I fully expect the commercial cleaning industry to continue to grow from the year 2027 and beyond.
Frequently Asked Questions
What do commercial cleaning services charge per hour?
The rate a commercial cleaning service will charge depends on the services they offer and the size of the business or office space they are cleaning. Some commercial cleaning businesses charge an hourly rate. According to The Janitorial Store, the average commercial cleaning service charges a rate of between $20 and $45 per hour. On average, a complete cleaning will cost approximately $200.
What is the square footage rate charged by a commercial cleaning service?
Desert Oasis Cleaners state that the average commercial cleaning business rate is $0.11 per square foot. However, some commercial cleaning businesses charge as little as $0.07 per square foot, While others charge as much as $0.15 per square foot. Generally, the larger the building, the lower the square footage rate will be. Buildings as large as 40,000 square feet can expect to pay rates as low as $0.04 per square foot with some commercial cleaners.
To learn more on how to start your own cleaning business, check out my startup documents here.
Please note that the contents of this blog are for informational and entertainment purposes only and should not be construed as legal advice. Any action taken based on the information provided in this blog is solely at your own risk. Additionally, all images used in this blog are generated under the CC0 license of Creative Commons, which means they are free to use for any purpose without attribution.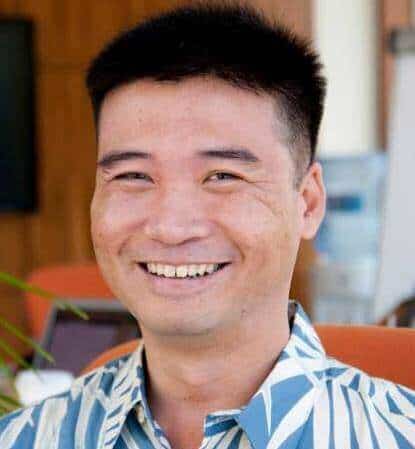 About the author. Entrepreneur and Cleaning Business Fan.
Hi! I am Shawn and I am a happy individual who happens to be an entrepreneur. I have owned several types of businesses in my life from a coffee shop to an import and export business to an online review business plus a few more and now I create online cleaning business resources for those interested in starting new ventures. It's demanding work but I love it. I do it for those passionate about their business and their goals. That's why when I meet a cleaning business owner, I see myself. I know how hard the struggle is to retain clients, find good employees and keep the business growing all while trying to stay competitive.
That's why I created Cleaning Business Boss: I want to help cleaning business owners like you build a thriving business that brings you endless joy and supports your ideal lifestyle.