With the cleaning market set to reach $75 million in the next few years, you may be looking to net a slice of that pie with your very own cleaning business. But you may be wondering how, to begin with, little to no capital. Fortunately, the cleaning business allows you to start small and has nearly unlimited growth potential.
The best way to start a commercial cleaning business with no money is to decide on a value proposition, do your research, choose a name, get your business license and insurance, build your brand, do your cleaning, build out your services and prices, purchase cleaning equipment, market your business, and customize and perfect your client experience. You'll also need to start in residential cleaning before getting opportunities in the commercial cleaning world.
A cleaning business is easiest to get into with little to no money because you most likely already have everything you'll need. Using your vehicle and cleaning equipment allows you to start and grow a cleaning business from next to nothing.
Starting With Residential Cleaning
The two types of cleaning businesses are residential and commercial, and each provides different services. Residential cleaning deals primarily with people's homes and personal property. Cleaning rooms, garages, vehicles, and pools are all types of jobs you'll find in residential cleaning.
On the other hand, commercial cleaning deals with the cleaning of commercial properties, such as office buildings, warehouses, and rental vehicles and property. Commercial cleaning typically requires more equipment and more people to do the jobs.
There is no way for a new cleaning business to go straight to commercial cleaning, especially with little to no capital. Commercial cleaning companies are hired based on their experience, and so they need to build up that experience to grow into a known commercial cleaning company.
The way that is done is through residential cleaning first. You can begin residential cleaning with not much more than you already have. Once you break into the residential cleaning business, you can grow your company. That experience and growth are what will take you into commercial cleaning.
Check out this article to know which is better in carpet cleaning.
Starting a Cleaning Business with No Money
A cleaning business is one of the few that allows you to start with next to nothing and learn on the job. The more you learn, the more you can grow, which means you'll make more money.
However, before you jump in, there are a few things you should know and do to create the most successful cleaning business you can.
Decide on a Value Proposition
Your value proposition will help you find your niche, improve your custom targeting, and help you stand out from other cleaning businesses. It can (and most likely should) be something simple, such as speedy service or a cheaper price point. When deciding on a value proposition, you should consider what will make your service stand out and what you will provide that makes you different. 
These options can include a price point, time guarantee, easy booking, environmentally friendly cleaning products, and so on. Deciding on the values, you will bring to the market can help you figure out why and how you should be in the cleaning business.
Do Your Research
Before jumping into anything, you should be sure to do your research. Ensure that you know all there is to know about the cleaning business, what clients expect, and how best to do your job efficiently. Learn about different types of chemical cleaners, what they're best for, and what should be avoided for each. 
Ruining a client's property by using the wrong chemicals is a surefire way to sink your cleaning business from the start. Having the proper knowledge before you even begin lessens the chances of that and increases your ability to do the best job you can as soon as you begin. This will be a crucial part of growing your business into what you want it to be.
Choose a Name
Your name can be simple, like Mary's Cleaning Service, or playful and creative. It can also incorporate your business values by adding words such as 'speedy' or 'green.' This is the name that will go on your business license, so it shouldn't be too far out there. 
The best names are usually the most simple. Try to make them easy to spell, easy to pronounce, and less than three words. You want people to be able to share your name with their friends without having to consult a dictionary, so try to keep it quick and easy. 
Get Your Business License and Insurance
Once you have your name, you can get your business license. You'll need to know your business structure first, which is less complicated than it sounds. It means who owns the cleaning company. If it is yours alone, you'll be the sole proprietor. If ownership is shared, you need to register as a partnership. You can also choose to be a limited liability company, or LLC, which is best for moderate to high-risk businesses. Learn more about business structure here. 
You'll also want to purchase cleaning insurance. You may be tempted to skip this step if starting with little capital, but it could save you in the long run. Especially when just getting started, damaging a client's property is a likely proposition. Something as simple as a scratch on a hardwood floor or a torn rug could end up costing you big time if you don't have insurance. 
Going into debt isn't a great way to start a business, and insurance will prevent that from happening. There are several different insurance plans and prices, so finding one that best suits your fledgling business shouldn't be too difficult.
Build Your Brand
Now is the time to use your value proposition to grow your brand and make a name for your business. Once you become known for the value of your service, you'll get more job opportunities, which will increase your brand further. With some hard work and dedication, this will open the doors to the commercial cleaning world. 
This is where you'll also want to have a logo that sets you apart. By placing the logo everywhere you can (vehicles, website, business cards, etc.), you'll be advertising for free, which will build your brand even more.
Do Your Cleaning
One of the most appealing aspects of your own cleaning company is the ability to do the job without hiring employees. When starting, you can (and should) do all of the cleanings on your own. Not only does this eliminate the need to pay employees, but it also will give you some well-needed experience. Though you may have researched all you can, nothing beats the experience of professional cleaning. 
You will learn new things as you go, increasing your opportunities, building your brand, and preparing yourself for when you need to hire. Because you've done the cleaning yourself, you'll be able to properly train any employees you hire later on in how to do the job right. As your business grows, this experience will translate throughout your company.
Check out this article if carpet cleaning is an excellent business for you.
Build Out Your Services and Prices
The more experience you get, the more services you will provide. You may start cleaning small rooms but gradually increase your services, such as a pool or automobile cleanings. Pay attention to what services your competitors are offering to see where you should take your business next. Also, please pay attention to your clients, especially to their needs. Someone may hire you to clean their garage but may also have a porch that needs to be cleaned. 
Adding services to your business repertoire as you grow will increase your brand name and bring in more profits. The more services you provide, and the more special those services are, the more you can charge per cleaning. In this way, you can grow your business quickly in the cleaning world.
Purchase Cleaning Equipment
Starting in the cleaning business is great because it allows you to do the job with very few materials. You can use your vacuum, mop, etc. But as you grow and add specialty services, you'll need more and better equipment. 
Separating equipment into two categories, disposable and reusable, can be a cost-effective way to acquire equipment. Disposable equipment is the items you will use up and throw out, such as rags, cleaning chemicals, gloves, etc. Because you will need a lot of them, you should opt for less expensive brands. You don't need to blow your budget on materials that you're just going to throw out. 
Reusable equipment, however, is the items you will keep for as long as you can, such as vacuums, vehicles, buffers, and other high-end cleaning products. To make these last as long as you can, you'll want the best you can find. It's better to pay a little more for a vehicle or vacuum cleaner that will last you years than to spend less on ones that will poop out on you quicker. Separating equipment this way will make your money work in the best way for you.
Market Your Business
Once your brand starts to grow, you'll want to begin actively marketing your cleaning business. This combination of brand name and marketing is the fastest way to reach your potential. A few ways to market your business are to:
Create a Professional Website
You may have already gotten a website, but now you'll want to make sure that it is professional-looking and easy to use. List your services so clients know what you offer, have pictures and testimonials of work you've already done, and be sure that your contact information is easily seen. If need be, hire a professional to create or update your website to look the best it can be. Remember that your website will probably be the first impression potential clients get of you nowadays, so you'll want it to be perfect.
Create Social Media Pages
Nearly half of all clients first encounter a business on social media. Whether Facebook, Instagram, or Twitter, these places provide a way for you to share your company with many people quickly. Posting regular pictures of work done is a great way to connect potential clients and your business. When they hear or see your name, they'll think of the pictures and know what a job you can do for them.
Advertise Locally
Whether with flyers, a newspaper or radio ad, or a billboard, get your name out into the local community. Some try to forego this, thinking that word of mouth will drive their business, but unfortunately, humans are forgetful creatures. Local advertisements are less about targeting new clients and more about getting existing clients to say, "Oh yeah, this is that cleaning company I was telling you about!" Local ads are the way to connect your word of mouth marketing to your tangible business and together can push your company to a whole new level.
Customize and Perfect Your Client Experience
As your business grows, you'll get to know your clients better and what works best for each of them. By customizing your service to your client, you'll create an experience that they won't soon forget. When that happens, many more doors will open to you and your cleaning business. 
As you progress, you'll also want to tweak what you do to make your services even better. The more jobs you do, the more you'll learn. The more you learn, the more you can perfect what you do. This is the way into the commercial cleaning world. The more customizable and high-end your services, the better commercial jobs you will be offered.
Frequently Asked Questions
When should I hire employees?
Hiring employees is crucial to growing your own commercial cleaning business, and knowing just when to do it is critical. You'll want to wait to hire until you are beginning to feel overwhelmed doing all the cleaning yourself. Hiring beforehand can bite into your needed profits, and waiting too long can burn you out. When you feel you can't do any more on your own, hiring your employees is when. By that time, your experience should help you know what you're looking for and exactly how to train them.
How do I get a commercial cleaning job?
The best way to get into commercial cleaning is to build up your residential cleaning business. Once you've been established as a reliable cleaning company, commercial opportunities will become available. Remember to advertise as a cleaning business, not a residential cleaning company, so commercial properties will know you're available to them as well. Once your reputation has been established, commercial cleaning opportunities should come to you, and once you do them well, others will follow. Once your company is known for commercial cleaning, you can devote full time to a commercial cleaning business.
To learn more on how to start your own cleaning business, check out my startup documents here.
Please note that the contents of this blog are for informational and entertainment purposes only and should not be construed as legal advice. Any action taken based on the information provided in this blog is solely at your own risk. Additionally, all images used in this blog are generated under the CC0 license of Creative Commons, which means they are free to use for any purpose without attribution.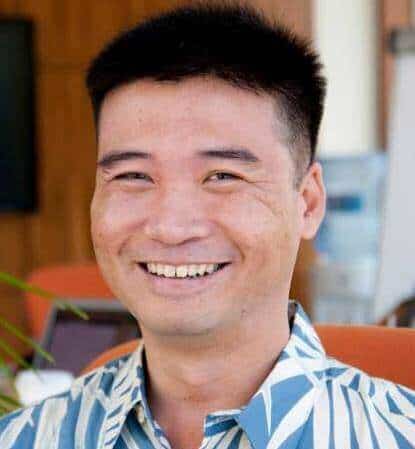 About the author. Entrepreneur and Cleaning Business Fan.
Hi! I am Shawn and I am a happy individual who happens to be an entrepreneur. I have owned several types of businesses in my life from a coffee shop to an import and export business to an online review business plus a few more and now I create online cleaning business resources for those interested in starting new ventures. It's demanding work but I love it. I do it for those passionate about their business and their goals. That's why when I meet a cleaning business owner, I see myself. I know how hard the struggle is to retain clients, find good employees and keep the business growing all while trying to stay competitive.
That's why I created Cleaning Business Boss: I want to help cleaning business owners like you build a thriving business that brings you endless joy and supports your ideal lifestyle.