Starting a cleaning business requires planning and sourcing supplies. While skill is important, you also need the right tools and supplies to give your clients satisfactory results. As a cleaning business owner, you want to save money without compromising the quality of your supplies. This gives rise to the question of where to find and buy supplies for your cleaning business.
There are two broad options to go for when buying supplies for your cleaning business- wholesale and retail. However, the most popular places to find and buy supplies for your cleaning business are:
Big box stores
Local retailers
Janitorial supplies distributors
Online stores
Buying groups
Before you choose where to buy cleaning supplies, you'll need to decide whether you want to go for the wholesale or retail buying option.
Wholesale Buying 
If the first thing that comes to your mind is "bulk buying", you're absolutely correct! Generally, wholesale is easily the best option for buying cleaning supplies. However, you need to consider certain factors before opting for it. 
The wholesale model thrives on selling more products by reducing the profit margin per unit item. The main advantage you get by opting for wholesale buying is getting your supplies at lower prices. 
The catch, however, is that you have to buy supplies in large quantities. Therefore, this option is only ideal if you have a cleaning business that caters to a large customer base. There's no point buying supplies in bulk if you cater to just 1 or 2 clients. Eventually, products that are unused for long periods expire or become ineffective and this results in a loss for your business. If this happens, the lower costs at which you bought the supplies may not make up for the loss you incur. 
For a cleaning business with a large customer base, day-to-day operations take up many hours and equally consume a considerable amount of supplies. If this is the case for you, buying in bulk is a smart way to save costs in the long run.
Here' a list of equipment that you need to start your cleaning business.
Retail Buying
Unlike wholesalers, retailers sell at higher prices and in smaller quantities or single units. They are known as the "middle-men" as they buy from the wholesalers or manufacturers and sell to the final consumers of the supplies in bits. In this case, the final consumers are usually households or small cleaning businesses.  
At first glance, retail buying is not a wise option for a cleaning business or any other business for that matter. The fact, however, is that this isn't true for every cleaning business. If you only have a few clients whose cleaning tasks are easy to accomplish with minimal supplies and in little time, buying your supplies from retail stores may be the smartest way to go. 
Also, if you do not have the means to manage a large inventory of supplies, bulk buying isn't the best for you. Poor inventory management leads to wastage and defeats the main purpose of wholesale buying, which is cost-saving. 
If yours is a small cleaning business, you can have new supplies come in at the end or beginning of each week. This way you are adequately covered for the week and won't have supplies running out on you or your employees in the middle of a task. Whatever you do, make sure your profit margin is still fair.  
After deciding on a buying option, the next thing is to find actual places to buy your supplies.
Local Retailers 
The local retailers in your neighborhood are lifesavers when you urgently need cleaning supplies. For example, if you or your employee suddenly runs out of supplies, the closest place to dash to is usually the grocery store or other type of store you can find at the corner of the street. These are local retailers. 
The supplies sold in these kinds of stores are best suited for household use and are not made for commercial/industrial use. Also, they sell ready-to-use products. Because they have to make up for the extra costs that come with getting a product to the point where it's ready to be used e.g. diluting chemicals, buying from local retailers is not cost-effective for cleaning businesses. 
Janitorial Supplies Distributors
Janitorial supplies distributors are your best option if you plan to buy supplies in bulk. They do not just sell supplies, but also provide a few other related services. Janitorial distributors know and can recommend the best products and equipment that will suit your cleaning business. They can also give you advice or suggestions regarding your business. You can be sure of getting quality products at the best prices when you buy from distributors. 
Most chemical cleaning products come with product safety data sheets (SDS) that show you how to maintain environmental, safety, and health guidelines while handling, storing, or using the product. The best way to ensure that you get SDS for your supplies is to buy from janitorial distributors. They also provide training services for cleaning business owners and their employees.   
Janitorial supplies distributors usually offer equipment rental services that you can take advantage of if your equipment suddenly breaks down. 
If it happens that you forget the name of a product that you bought in the past and have fallen in love with, you can easily get it from your supplier. This is because janitorial distributors keep records of purchases made in their stores. They are usually handy too and can fix broken equipment.  
Developing a relationship with your supplier- in this case, your janitorial supplies distributor- if done properly, will go a long way to make running your cleaning business easier for you. 
Big Box Stores 
Costco and Walmart are typical examples of big box stores where you can buy cleaning supplies. Stores like these usually have a wide variety of cleaning chemicals, tools, and other supplies in stock.  
Unlike janitorial supplies distributors, they may not provide you with SDS or training on how to use the products. Also, there's no guarantee that they'll always have the particular brand or type of product, tool, or equipment you want in stock. Some big box stores double as online stores to make shopping easier for their customers.
Check out this article to get an idea what Mercedes is best in your cleaning business.
Online Stores 
It's very possible to find almost everything you need at an online store such as Amazon. There are also online stores that specialize in cleaning supplies and equipment such as Betty Mills. It's stress-free to shop at online stores. All you need are a few clicks to buy supplies after which you can have them delivered to your doorstep. 
Don't expect too much from online stores. Although you can request it, the products they sell usually don't come with the SDS. 
Online stores are known for the enticing deals they give for their products. Before you jump at buying a highly discounted product, add the shipping costs, and compare prices with other places before you buy. The fact is, online stores sometimes try to make up for the discounts they give on their products by inflating the shipping costs. 
Buying Groups
Belonging to a buying group gives you the opportunity to buy directly from manufacturers. Buying groups are usually made up of companies like cleaning businesses and janitorial suppliers that combine their purchasing power to buy from manufacturers. 
You also get to save a lot of money by not having to go through janitorial supplies distributors or other wholesale sellers. A typical example of a buying group is the DPA buying group. 
Summary
Now that you've been armed with information on where to find and buy supplies for your cleaning business, you can choose which of retail or wholesale buying models best works for you and go for it. Whether you'll purchase your supplies from a big box store, online store, local retailer, janitorial supplies distributor, or join a buying group, make sure your cost-to-profit ratio is not negatively affected. 
Also, when dealing with suppliers or consultants, ensure that the proposal they give you shows a clear impact on labor. Labor costs make up a major part of your running costs. Therefore, purchasing quality supplies should directly impact your labor costs. 
Frequently Asked Questions
Should I buy supplies from more than one place? 
Many people think they can save a lot of money by spreading their purchases across different stores and suppliers. When you consider the time and effort it takes to look for good deals in each of these places, you might as well stick to buying from one supplier. You can also save money by negotiating a discount based on the volume of your purchase. 
How can I save money on supplies? 
First, you should know that lower prices can cost you more in the long run. Therefore, getting quality supplies should be your priority. That said, you can save money by purchasing according to priorities and choosing the right buying option for your business- wholesale or retail. Also, consider assessing the hidden costs of supplies even when they seem cheap. This will save you from extra expenses that you may not notice at first glance. 
To learn more on how to start your own cleaning business, check out my startup documents here.
Please note that the contents of this blog are for informational and entertainment purposes only and should not be construed as legal advice. Any action taken based on the information provided in this blog is solely at your own risk. Additionally, all images used in this blog are generated under the CC0 license of Creative Commons, which means they are free to use for any purpose without attribution.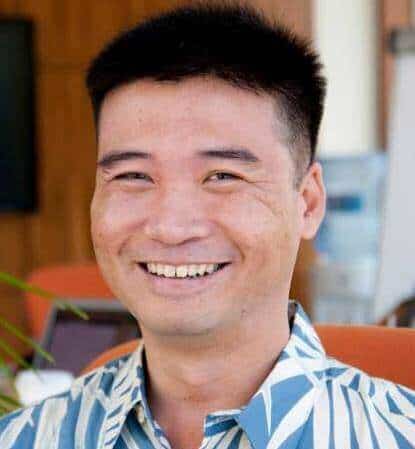 About the author. Entrepreneur and Cleaning Business Fan.
Hi! I am Shawn and I am a happy individual who happens to be an entrepreneur. I have owned several types of businesses in my life from a coffee shop to an import and export business to an online review business plus a few more and now I create online cleaning business resources for those interested in starting new ventures. It's demanding work but I love it. I do it for those passionate about their business and their goals. That's why when I meet a cleaning business owner, I see myself. I know how hard the struggle is to retain clients, find good employees and keep the business growing all while trying to stay competitive.
That's why I created Cleaning Business Boss: I want to help cleaning business owners like you build a thriving business that brings you endless joy and supports your ideal lifestyle.