Did you know that, according to the Small Business Administration, 50% of new businesses fail within the first 5 years? And cleaning businesses are no exception. The truth is, anyone can start a cleaning business. But, not anyone can make a cleaning business succeed. 
Why do cleaning businesses fail? Cleaning businesses fail because entrepreneurs don't prepare properly with, the information they need to succeed, a proper business plan that includes a detailed marketing section, enough money to support the company through the startup phase, and a well-thought hiring and training program that produces skilled employees.
Now, let's get into the details of what's missing when a cleaning company's owner fails in their business venture. 
Lack of Knowledge 
One of the biggest reasons a new business fails is a lack of knowledge about how to go into business. Starting any kind of company is going to be hard. Arming yourself with knowledge about business practices is what will give you the foundation you need to be able to build your company on top of.  
You need to know about the governing agencies for businesses in your area, what kind of people live in the region your customers will come from, how saturated a market is for the type of business you'll be opening, and details like what kind of equipment you're going to need to do business. That's just the tip of the iceberg, too. You'll also need to know about the taxing of a cleaning business, what acceptable pricing is for the services you'll be providing, licensing regulations, and so much more.  
Also, make sure you're going into this endeavor with your eyes wide open. Understand that you don't know what you don't know. It's safe to say you are already accepting of this statement, though, because you're here reading this article to find out what you don't know. Good on you.
Lack of Preparation
This might seem like part of what you were doing in the previous section. However, it's not. Preparing for the startup of your cleaning business means you're taking all of the information you gathered from the research you performed and putting it to use.  
Once you have the knowledge you need, you need to make a plan. All businesses, regardless of size or type, need to create a proper business plan. This is going to be the outline of your business and the guide you can reference to keep you on track with your goals. It's also a tool for helping others to see what your business is going to look like.  
This is the document that will lay out exactly what your business will be, including where it will operate, what services it will provide, how it will be structured, and what its goals are. Then, you'll establish how you intend to achieve the goals of the business, with plans for budgeting, marketing, hiring, and training.
Finally, you'll address your timelines for when you'll expect to reach your goals and make business predictions through forecasting. The better you do at preparing for your cleaning business, the better chance you have at success.
Visit this article to learn how you can start an office cleaning business.
Lack of Marketing 
Within your business plan, there should be a very detailed plan for the marketing of your cleaning services. This part of your plan will establish how you intend to bring in new customers. Here are some of the items that you need to highlight in your marketing plan. 
Tar

get market

 

Methods of marketing (print ads, so

cial media, outreach event, tv ads, etc.)

 

Marketing budget

 

Incentive plans (referral programs, coupons, 

bundle discounts, etc.

)

 

Operating region

 
Having a plan for how you're going to build your clientele is crucial. No company can succeed without knowing how to bring in new customers. And it's not something you can just do in the beginning and then stop. Your marketing plan has to have continuity and be something that can keep generating interest in your business. That being said, make sure you don't try to grow too fast right out of the gate. Part of any good marketing strategy is going to be making happy customers out of the first clients you pick up so you can build a good reputation in your community. 
Lack of Money 
Owners of a new cleaning business frequently fail because they don't have enough capital to sustain their operation through its startup phase. It's a common mistake for people to feel that a cleaning service doesn't cost much to start. This is because cleaning is something we all do at home, so there's not going to be much needed in the way of funds to get started. Right?  
Wrong. If you've done the research and made your business plan, you will see that you'll need money for marketing, cleaning equipment, hiring employees, travel to client destinations, supplies, and unexpected occurrences. The only way you can allot for all of these things is to start your cleaning business with an adequate amount of capital that includes extra money set aside for bumps in the road. 
Lack of Competitive Awareness
This is a big mistake by many new business owners. They don't ever concern themselves with checking out the competition. You need to know who else is providing similar services in the area you're going to be operating in so you can address what you need to and make your business stand out.  
If you choose to open a cleaning business in a community that has already been flooded by other cleaning companies, how are you going to build your book of clients? Be smart about where you establish your business. It's best if you can position your cleaning business in a neighborhood that doesn't have very many choices for services like yours.  
Then, familiarize yourself with the competition that is in the area. You could even hire the other companies to do the cleaning for you to get an inside view of what their results look like. Get to know their pricing, what kind of incentives they offer, and what services they provide. Then you'll know how you can set yourself apart from what's already being offered in the region. 
Lack of Industry Know-How 
Most industries have changing trends because of updates in technology or emerging products in the market. You need to keep yourself and your staff up to date on all changes and trends in your industry. If there is a new and better way of doing something in the cleaning world, you need to know about it. Then, you can start offering that to your customers.
And, if you can offer it before anyone else does in your area, you can use that as leverage to pull customers away from other cleaning businesses and build your clientele more. It's a fast-paced world where people want the best services at the highest efficiency level. By keeping up with the trends of the cleaning industry, you'll be able to give customers more of what they want.
Living in Georgia and wanted to start your cleaning business? Check out this article to help you start your new adventure.
You Don't Have to Fail 
It's not a game of luck or chance when you start a new cleaning business. You hold the key to the success of your business. You can avoid failure by avoiding the mistakes of those who have come before you. Arm yourself with knowledge about how to start your business and what you need to plan for. Create a very detailed business plan to show what you're going to do, how you're going to do it, and how much time it will take you. Follow your marketing plan and continue to pull in new customers at a pace you can handle. Make sure you have enough capital to stay afloat through the startup phase.  Don't allow yourself to be surprised by your competition. And finally, keep up to date with what's new in your industry. Success isn't an accident, it's a choice. 
Frequently Asked Questions
How do I get customers for a cleaning business?
You start with a clearly written marketing plan that should be included with your business plan. In it, you will have a set budget and the plans for what avenues of marketing you intend to utilize. Here are some of the ways that a cleaning business can be effectively marketed: 
Email campaigns

 

Mailers

 

Door-to-door canvassing

 

Social media

 

Signage

 

Presence at commerce event

s

 

Internet advertising

 
How profitable are carpet cleaning businesses? 
Carpet cleaning is necessary for both homes and commercial spaces. Offering this service can be very lucrative for your business. It actually has a very high rate of return. It has a low cost for supplies per each job. Established carpet cleaning businesses indicate making more than $150 per hour sometimes for this service.  
Why are cleaning services important? 
Now, more than ever, there is a very strong emphasis put on cleaning and sanitizing of homes, businesses, and workspaces. Cleaning services help to ensure our environments are healthy, free of germs and bacteria, and safe, while also making them look nice. These businesses offer services that will always be needed.
To learn more on how to start your own cleaning business, check out my startup documents here.
Please note that the contents of this blog are for informational and entertainment purposes only and should not be construed as legal advice. Any action taken based on the information provided in this blog is solely at your own risk. Additionally, all images used in this blog are generated under the CC0 license of Creative Commons, which means they are free to use for any purpose without attribution.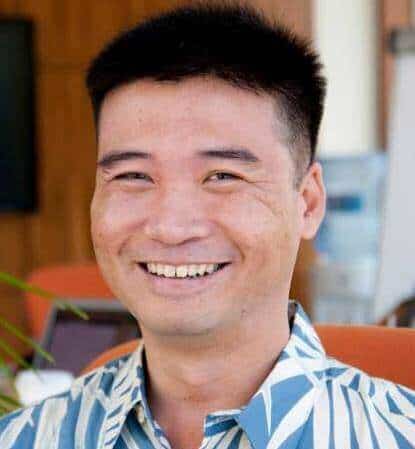 About the author. Entrepreneur and Cleaning Business Fan.
Hi! I am Shawn and I am a happy individual who happens to be an entrepreneur. I have owned several types of businesses in my life from a coffee shop to an import and export business to an online review business plus a few more and now I create online cleaning business resources for those interested in starting new ventures. It's demanding work but I love it. I do it for those passionate about their business and their goals. That's why when I meet a cleaning business owner, I see myself. I know how hard the struggle is to retain clients, find good employees and keep the business growing all while trying to stay competitive.
That's why I created Cleaning Business Boss: I want to help cleaning business owners like you build a thriving business that brings you endless joy and supports your ideal lifestyle.