Looking to open a cleaning business?  If you have a knack for cleaning and enjoy helping others, a cleaning business is suitable for you.   
Some equipment you will need to start a cleaning business are:
Broom
Dustpan
Mop
Mop bucket
Vacuum with all attachments
Show covers
Dusters
Paper towels
Microfiber cloths
Glass cleaning cloths
Protective Rubber Gloves
Disposable Cleaning Brushes
Disinfectant Wipes
Spray bottle
Trash bags
Disinfectant
Glass and window cleaner
Multipurpose cleaner
Heavy-duty detergent
Degreaser
Oven cleaner
Stainless steel cleaner
Toilet  and shower cleaners
Carpet cleaner
Wood cleaner
Linoleum cleaner
Stain remover
Furniture polish
Laundry detergent
Air-freshener
Business cards
Laptop or PC
Printer
Phone lines
Cleaning business software
In order to start a cleaning business, you will need essential supplies, essential cleaning products, and cleaning business marketing and office supplies.  Keep in mind, if you are deciding to have a specialty area, you may need additional supplies than what is listed below.
Essential Supplies 
There are many essential supplies that you will need in order to open your cleaning business.  You will need supplies for your floors, windows, bathroom, kitchen, and more.   
For the floors, you will need a broom, dustpan, mop, mop bucket, a vacuum with all attachments (needs to be able to be used on hardwood floors and carpet), and shoe covers.  You will want a vacuum with all attachments to allow you to get into those hard to reach areas.  The shoe covers are for you to wear over your shoes so that you do not track any dirt or trash in the house or commercial building while allowing you to keep those floors clean. 
In addition, you will need a bucket or container that will carry all your supplies.  This will allow you to make a few trips as possible back and forth to your vehicle.  Some items that you may carry in your bucket are dusters, paper towels, microfiber cloths, glass cleaning cloths, protective rubber gloves, disposable cleaning brushes, disinfectant wipes, a spray bottle, and trash bags.   
You will need to have a short and a long duster to make sure you can reach all areas while cleaning (example: a ceiling fan or the top of a hutch).  If you decide to use microfiber cloths, a great tip is to color code and use two different colors.  For example, you may decide to use green cloth for the kitchen and a blue cloth for the bathroom.  This will help keep cross-contamination down.  Also, you will want to have a laundry bag in your vehicle to put the microfiber cloths into after cleaning a home or office. 
Always wear protective rubber gloves to protect your hands from the chemicals you are using. In addition to protecting your skin from abrasive chemicals, you really do not know what kind of germs are floating around in that area.  It is recommended to use disposable brushes unless you will require your clients to already have one on-site.  It is always good to keep a spray bottle handy in the event that you may have to use one for an all-purpose cleaner or for a product that you may need to mix with water. 
If you are cleaning windows, you may also want to invest in a window squeegee.  A window squeegee will allow you to reach high places.  It will also help you to work more efficiently because you will be able to clean larger areas quickly. Let's not forget about a water hose just in case your client does not own one.
Got a Mercedes? You can actually use it for your cleaning business. Check out this article to know how.
Essential Cleaning Products
Essential cleaning products are needed in order to make sure you are able to do your best work.  You will need products for windows, wood, floors, and more. 
Some of the products you will need for basic cleaning are a multipurpose cleaner, disinfectant, and glass and window cleaners.  Multipurpose cleaners are great because you can use this on many different surfaces.  The purpose of a disinfectant is to kill bacteria. They also keep germs from spreading.  Glass and window cleaners are great for mirrors and windows.  If you have a service to clean the outside of the windows, you can purchase a window solution that attaches to a water hose.   
For kitchens, you will want to get a heavy-duty detergent or degreaser, oven cleaner, and a stainless steel cleaner.   Heavy-duty detergent and degreaser are for those tough spots.  Oven cleaner is for ovens and helps them get clean usually very quickly.  You want to make sure you have a stainless steel cleaner for some of your more modern appliances.  It will keep those appliances looking their best and help them maintain their lifespan.  
For bathrooms, you will need to have toilet and shower cleaners that are good on mold, mildew, and grime.  You will want to also verify that these cleaners will not damage the finishes on the tubs and tiles before using them. 
For your floors, you will need a carpet cleaner, wood cleaner, and linoleum cleaner. Remember there are different types of floors, you will want to have all your bases covered prior to going into your client's residence or business.  A stain remover solution would also be a great investment. You can find the standard stain remover and the pet stain remover.   
A few other basic cleaning products you will need are furniture polish, laundry detergent, and air-freshener. Furniture polish shines up the furniture and makes a place sparkle.  The laundry detergent is for you to be able to clean the microfiber cloths that you will have in your laundry bag.  These will need to be cleaned before they are used again.  You will also want to keep some air-freshener on hand to make sure that not only does your client have a clean home or business, but you are giving it a little something extra.  
Cleaning Business Marketing and Office Supplies 
In addition to the cleaning supplies and products, you will also need some business marketing and office supplies.  
Business marketing is very important.  You will need business cards to hand out when you are out and about.  You will also want to make sure you have business cards visible for your customers to see on the counter when they come into your establishment.  You may not realize this, but your business vehicles are also a marketing tool.  You can use magnets for your vehicle or you can have someone paint your vehicle with your company name and contact information. 
Office supplies are needed to keep the business operating smoothly.  You will need a phone line in order to make and receive calls. You will need a Laptop or PC to keep things organized for you.  You will need a printer in order to print out invoices and receipts. 
Cleaning business software will be essential to your business.  You will want something that is user friendly and can get everything done in one program. Having software that keeps up with your clients, their invoices, their receipts, their payment plans (if they have one), and any quotes you may have given them.  Employee scheduling and time tracking are also essential to your business software.
Check out this article to know the different types of cleaning equipment and their uses.
Industrial Cleaners VS Household Cleaners
Yes, there is a difference between industrial cleaners and household cleaners.  Household cleaners are meant for quick cleaning.  Industrial cleaners are meant for deep cleaning. 
Think about a restaurant or a hospital.  People are always in and out of these establishments on a regular basis.  You would expect places such as these to have a deep cleaning to be free from bacteria and germs.   
Not only are industrial cleaners meant for deep cleaning, but they usually contain more user-friendly and non-toxic ingredients.  Industrial cleaners will also cost more than household cleaners since you are able to purchase these products in higher quantities.  
Household cleaners are cheaper than industrial cleaners mainly because they are made with cheaper ingredients.  You also purchase household cleaners in small quantities.   
Chemical-Free Cleaning Products
If you decide to be a chemical-free cleaning business, you can purchase chemical-free cleaning products.  Will the chemical-free products cost more than industrial or household cleaners?  Yes, they most definitely cost more than industrial and household cleaners.  However, you want to make sure that you hold up to the image you want your business to be known for in the area.  
Coming into contact with people who have some sort of health issue is not uncommon.  The benefit of using chemical-free products shows your community that you care about the safety of your clients as well as your staff members.   
Frequently Asked Questions
If I decided to have an organization specialty for my clients, what type of things would I need? 
Organizing is a great service to offer to your clients. Some extra supplies you may need are storage bins (all sizes), shoe racks, and even stackable shelves.  You can use these for any of your client's rooms in their house or business.
What does descaling mean and should I use a descaling agent?  
Descaling is a metal cleaning process that removes the buildup of limescale, a hard, off-white, chalky deposit that can impair the operation of various components.   You should use a descaling agent to get rid of the limescale that builds up in the bathroom and kitchen.
To learn more on how to start your own cleaning business, check out my startup documents here.
Please note that the contents of this blog are for informational and entertainment purposes only and should not be construed as legal advice. Any action taken based on the information provided in this blog is solely at your own risk. Additionally, all images used in this blog are generated under the CC0 license of Creative Commons, which means they are free to use for any purpose without attribution.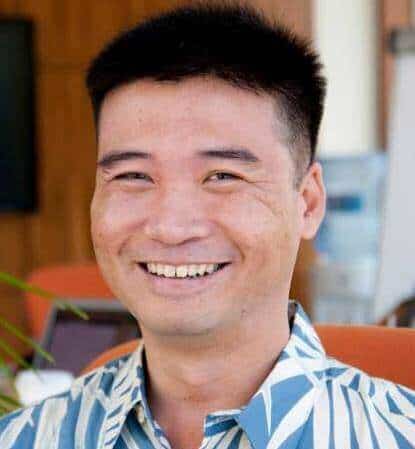 About the author. Entrepreneur and Cleaning Business Fan.
Hi! I am Shawn and I am a happy individual who happens to be an entrepreneur. I have owned several types of businesses in my life from a coffee shop to an import and export business to an online review business plus a few more and now I create online cleaning business resources for those interested in starting new ventures. It's demanding work but I love it. I do it for those passionate about their business and their goals. That's why when I meet a cleaning business owner, I see myself. I know how hard the struggle is to retain clients, find good employees and keep the business growing all while trying to stay competitive.
That's why I created Cleaning Business Boss: I want to help cleaning business owners like you build a thriving business that brings you endless joy and supports your ideal lifestyle.