You have decided to start a house cleaning business! That is wonderful! Whether you are starting out as a solo business or hiring a staff member, you will want to answer a fundamental question. It is something any business owner wants to know and what every employee will want to understand before applying.  
How much does a cleaner make? Depending on the house's size and the contract, a cleaner can make anywhere from $25-$90 an hour. If a cleaner is cleaning something other than homes, it could be more or less.
If you own your own cleaning business and run it by yourself, you may be able to charge more than the average company. However, if you are an owner, you will be hiring staff members for less, and it is essential to tell them upfront about how much you can afford to pay them. Cleaning is an integral part of life and something that is always high in demand.  
Does Cleaning Make A Good Living  
For most individuals owning a business can be an excellent income for their families. It is a way to\ live and earn. However, if you are not an owner, this may be the wrong career path for you. Owning a house cleaning company as a solo/individual may be more beneficial than a staff member joining a big company. Here are some of the highest paying cleaning businesses you can start.  
Income For Solo Run Housekeeping 
When you first start out as a business owner, especially in cleaning, you may run it solo. You will have to work up building clients, filling your schedule, and once you create a solid income, you can add people in later on.
Though it may seem like a good idea to hire people right away this can lead to challenges you are not ready to face as a new business owner. It is best to start small and grow. The income potential for a single run housekeeping business is anywhere from $25,000-$50,000 a year.  
Income For A Team Of Housekeepers 
When you grow your company, you will start looking for stable and secure people to join your team and carry on your company name and represent your brand. It can be a tedious process for hiring people, but the value they bring can be worth it.
It is important to keep in mind that you have to pay your employees less than you charge your clients. For example, if you charge your clients $50 per hour, you may want to pay your employees $30 per hour. You need to look at the most reasonable pay and be open about what you can afford.  
As a business owner that runs a team, your earning potential could be anywhere from $50,000 to $70,000 depending on how many clients you have and how much your team works. If you have more clients and more team members, you could potentially earn more than this.
Check out this article to know how much does it cost to start a cleaning company.
Income For Industrial Cleaning  
Industrial cleaning businesses are a great business to get into, but you first decide what your company focuses on. You will want to decide right away if you are thinking about industrial cleaning or residential. Typically your company will never do both, though some grow big enough to do both.  
After you secure clients for industrial cleaning, you could make up to $100,000 a year through many owners make around $70,000 a year. It all depends on the contracts you create for each client, how often you clean, and how many clients you are cleaning for.  
Income For Clinical Cleaning  
If you want to focus on cleaning for hospitals, this is a great area to work in, but sometimes it can be harder to get into. If a hospital is big enough, it will have its own janitors. However, if you work hard enough, you may create a business that provides janitors to the hospital and establishes income. Your company could make anywhere between $30,000 and $150,000 a year depending on the circumstance and how many clients or hospitals you serve.
What Other Services Can Your Cleaning Business Provide 
When you own a cleaning business, you will want to offer a few select services that your company noticed. You will want to be known for one thing, which will help you with your brand, marketing, and narrow down your clients. You know the types of cleaning businesses you can own, and here are a few services you can add that may help boost your income.  
Window Cleaning 
To do a deep clean for windows on the inside and outside, you can charge an extra $40-$75 an hour. This can be a specialty service that you can offer your newest clients. If you perfect your skills, you can easily make this something that you are known for. The best part is, you can train a team on how to wash windows and keep them looking spiffy, very easily.  
Carpet Cleaning 
When a home has carpet, it holds in dust, dirt, animal hair, and allergens. Sometimes an average vacuum does not work for a proper deep clean. You can add to a deep carpet cleaning service that will attract many new potential clients. On average many companies charge $50 per room. This could boost your income and help with your branding.  
Blind Cleaning  
If you are a professional cleaner, you may want to add to your services is blind cleaning; this can be something no other cleaners think about. You can charge 20 dollars per blind, especially if it is deeply cleaned. That means if there is a set of 10 blinds, you could make 200 dollars as an add on service.  
Pressure Washing  
Not many people want to go out and use a pressure washer to remove gunk from their houses and decks. This can be something you offer during the year and can create promotions. You can choose four times a year to offer this service, and it can be a great way to boost your presence in the community.  
For the side of the housing, you can charge anywhere from $220 to 280. If someone wants their deck done, it can be anywhere from $250 to $420. There is also a chance someone will ask you to do their driveway, and for this, you can charge $130 to $220.  
Ceiling and Wall Cleaning  
There are times that the homeowners you service will want something different than other cleaners cannot offer them. One of those things that homeowners may want in the future is ceiling and wall cleaning. Certain times chemicals or other residue build up over the year, and deep cleaning is required. You can charge anywhere from $150 to $350.  
Keep in mind that if a ceiling or wall is heavily stained, you may want to charge more. Why? When a ceiling is heavily stained, you will need to use more products, which may take much longer.  
If you play your cards right and add on the right services during the correct time of year, you could add a few thousand dollars to your income. If you have more employees, these services could help you become a million-dollar business.
Check out this article to know how much should you charge for cleaning an apartment.
Summary
When you start a cleaning business, you will want to decide what type of company you are starting, and this will help you become known around your community. After you pick an area, you may want to choose some add on services that you add on as promotional offers.  
Everything you do as a business owner will impact your company. You will want to make the right choices, charge the right prices, and focus on providing quality service. This is no easy task, but we believe you have what it takes to properly run your cleaning business.  
There is no easy way to start any business, and it will take dedication to make this business successful. Once you understand your business's goals and the direction you want to go for, you will be able to grow. All of your hard work will pay off the more you work at it. There are many different types of cleaning businesses, all of which you can do.  
Frequently Asked Questions
Is it worth owning a cleaning company? 
Cleaning is a crucial part of life and will always be in high demand. The more services you can provide and the faster you can do them without compromising quality, the more you will earn. Owning a cleaning business can be worth it for many people.  
Do cleaning businesses fail? 
Many types of businesses can fail. Cleaning businesses can fail if you do not intend to put hard work and dedication into it. If you are improperly trained or do not understand how to run a business, there is a chance that it could fail.  
How do you get your first clients? 
You will want to start this business yourself and use yourself as the cleaner. You can check job boards and talk to neighbors. Once you build up clients and get recommendations, you will be able to build up a clientele.
To learn more on how to start your own cleaning business, check out my startup documents here.
Please note that the contents of this blog are for informational and entertainment purposes only and should not be construed as legal advice. Any action taken based on the information provided in this blog is solely at your own risk. Additionally, all images used in this blog are generated under the CC0 license of Creative Commons, which means they are free to use for any purpose without attribution.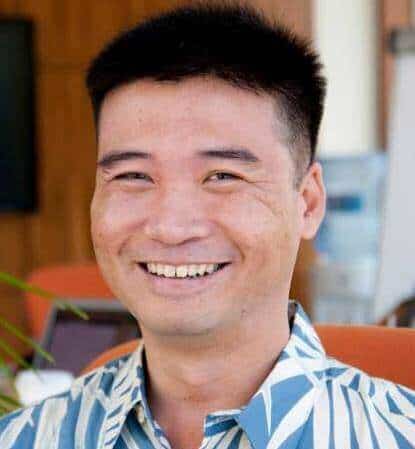 About the author. Entrepreneur and Cleaning Business Fan.
Hi! I am Shawn and I am a happy individual who happens to be an entrepreneur. I have owned several types of businesses in my life from a coffee shop to an import and export business to an online review business plus a few more and now I create online cleaning business resources for those interested in starting new ventures. It's demanding work but I love it. I do it for those passionate about their business and their goals. That's why when I meet a cleaning business owner, I see myself. I know how hard the struggle is to retain clients, find good employees and keep the business growing all while trying to stay competitive.
That's why I created Cleaning Business Boss: I want to help cleaning business owners like you build a thriving business that brings you endless joy and supports your ideal lifestyle.