You've decided to open a cleaning business; it seemed like the natural next step for you. Maybe you were cleaning your neighborhood for a while, and an LLC seemed like the perfect thing to create and help put your dream of owning a business into action. Now that you have a cleaning business, you will want to answer these critical questions. It can be essential to your business to find the answers to these questions. 
How do you find cleaning contracts? There are four steps you can take to find cleaning contracts.
Create a website for your customers
Find an organization and connect
Have your friends refer you and create a rewards program
Communicate during bidding and negotiations
These are the basic things you can do to find contracts. Following these four tips will help you find successful contracts. There are several ways to find cleaning contracts, and you will learn where to look for them. Sometimes once your business takes off, you will find that many people come to you. Being able to network and utilize your friends and family can be the number one way to land business contracts. Most businesses are successful because of the people the owners connect with. 
Four Best Ways To Find Cleaning Contracts 
You know a little bit about the four ways to find cleaning contracts, but can they really work? Absolutely! These tips may seem easy, but in reality, they can help boost a business's profits and drive customers to you. So let's dive into where you can really find cleaning contracts.
Create A Website
This may sound easy, but it isn't. There are many poorly put together websites, and this will actually drive traffic away from you. Creating an easy to use website that allows people to submit requests in just a few moments with no errors or flaws is crucial.  
One of the most common ways people find out about the business is through online ads that lead to your website. It is like a first impression. If your business website is lacking or too hard to use, they will not continue the actions they were about to take. If it is nicely put together, they will remember that and even recommend your site to someone else.
The Website Essentials 
To be a great website, you will need to add a few things to attract the customer.  
Cleaning Products
What are the best products you use? Why do you use them? Do you have different options for people with allergies? Whatever you use, be sure to let your customers know. This can be a huge deciding factor for them and help you narrow down your target customer.
Services You Provide
Something that makes you stand out as a business is the services you provide, and you will want to broadcast those. This will help you become known for something, and when people recommend you, they will be able to point out your best service.
Prices
Many websites skip this, but it can be one of the biggest deciding factors. If your clients see a range, they are more likely to take action to find out the exact price for what they are looking for. If you skip this step, it can lead people to your competitor. This is a way to make you seem more transparent as a business.
Testimonials
If you start getting some good reviews, you will want to share them on your website. Allow people to give you good ratings, and let them be seen. Many consumers look at prices and reviews before continuing to book or order something.  
Your website is one of the biggest things you should be investing in. When it is straightforward, and a customer can easily reach you, it can help you achieve a successful status. Be very picky about who you choose to design your website, and be sure to get all of the information onto it.
Check out this article to know how you can get a business license for your cleaning business in Georgia.
Find Someone To Partner With 
You won't want to partner with someone in your business because that is your competitor. You will want to evaluate your target customer and where they shop outside of cleaning products and services.  
For example, if you notice many people are new homeowners looking for someone to help out. You can partner with a real estate agent and give their clients special offers to your services. This helps the real estate agent, and you get more sales by teaming up.  
You can partner with a specific brand of cleaning products. This allows you to zone in on one type of client and show off the products you use. This lets you gain attention while also winning the support of the brand you rep.  
Partnerships can help drive traffic to you, but you need to be strategic about the partnership. You never want to team up with your competition. It is better to be competitive and cater to different types of folks than to team up. There is a chance they can steal your customers away if your partner.
Rewards Programs
Creating a way for your customers to feel rewarded and exclusive can be one of the best decisions you make as a business owner. It is a way to ensure your clients will stick around, and it will help your reputation. 
If you provide excellent customer service and get your clients on a rewards program. One which gives them a free service, or maybe a free cleaning product. They will more likely recommend you to their friends who will also join.  
This loyalty or rewards program also entices the customers. It is an easy way to market yourself to give you the edge other cleaning services do not have. On top of all of that, it makes your customers happy! That is a crucial aspect of creating a successful cleaning business.  
Communication During Bidding 
What exactly does communication have to do during bidding? When you first start out, there is a substantial chance people will not come directly to you. You will have to find your own clients, which involves going to neighbors, businesses, and partnering with people.  
When you find someone interested, you go to them and tell them what you can offer them. This is the negotiation piece that can make or break a deal; it is part of the bidding process. You will want to be open about the contract you are willing to sign and what they agree to.  
Communication is the key to winning a contract. You will want to be upfront with how many days a week you can clean, how long, and the price per visit. If you do not communicate properly, it could send them to someone else. Be direct, and be straightforward, answer all of the questions they have. This is crucial during this process.  
Though you can consider many more steps as a cleaning business, these are the main four to ponder while setting up. Finding the direction you want to move in is the best place to begin. Market yourself and stay calm throughout the process. You will find that all of the work and energy you put into your company will pay off over time. It may seem like these steps are silly, but they are some of the best places to start.
The Last Thing To Consider
Finding clients takes some extra hustle, and you will have to grow your connections to be successful. You will have to talk to people every day, find yourself leads, and market yourself wisely. There are no shortcuts when you own a business.  
If you have a few customers, start with them. Ask if they know anyone else who could use a decent and reliable cleaner. Remember, if you never ask, if you never say what type of business owner you are, you will never get clients.  
The most important thing to remember is building an excellent website to look at and showcase your portfolio. Connect with other organizations and talk to your friends. Create some type of rewards program to allow your customers to feel special. Lastly, stay patient during the contract portion and be communicative.
Check out this article to know how you can get cleaning business clients in a fast way.
Frequently Asked Questions
How do you find other businesses that need cleaning?  
Ask your friends and family or existing clients. Many people know business owners who need extra help. It is essential that as a business owner, you are always looking for new connections.  
How do I make my cleaning business unique? 
To have a successful business that stands out, you will want to be sure you zone in on your target audience. Choose your cleaning products, promote your business through marketing, set reasonable prices, and invest in yourself and the company. To become unique as a business, you will want to find your niche.  
How much does the average cleaning business charge? 
Depending on where you live, the average cleaning business will charge between $120-$150 to clean a home. However, as an owner, you will have to consider many different things that you will base your prices off of.
To learn more on how to start your own cleaning business, check out my startup documents here.
Please note that the contents of this blog are for informational and entertainment purposes only and should not be construed as legal advice. Any action taken based on the information provided in this blog is solely at your own risk. Additionally, all images used in this blog are generated under the CC0 license of Creative Commons, which means they are free to use for any purpose without attribution.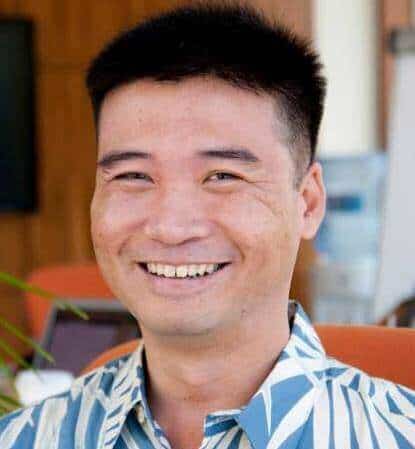 About the author. Entrepreneur and Cleaning Business Fan.
Hi! I am Shawn and I am a happy individual who happens to be an entrepreneur. I have owned several types of businesses in my life from a coffee shop to an import and export business to an online review business plus a few more and now I create online cleaning business resources for those interested in starting new ventures. It's demanding work but I love it. I do it for those passionate about their business and their goals. That's why when I meet a cleaning business owner, I see myself. I know how hard the struggle is to retain clients, find good employees and keep the business growing all while trying to stay competitive.
That's why I created Cleaning Business Boss: I want to help cleaning business owners like you build a thriving business that brings you endless joy and supports your ideal lifestyle.