Choosing a business name is one of the most important decisions you will make for your new cleaning business! Potential clients can easily form their first impressions about your business based on its name. For your business to be successful, it is essential that your business name is unique and professional. To get your ideas flowing, we have provided our guidelines for how to pick the best name for your new cleaning business.
The process for picking the right name for your cleaning business includes picking a memorable, descriptive name that represents your brand. Ensure that your name isn't already trademarked or registered to a company in your area. Finally, check the availability of a URL for your name.

Representing Your Brand
One of the most important aspects of your business name is ensuring that it represents your brand. Your name should be something that you are proud to be known as. We recommend avoiding names that are too trendy or dated. When thinking of potential names, ask yourself if you will still love going by this name in 5 or 10 years. Your business name should be able to represent your company and your brand for years to come.
For cleaning businesses, we encourage you to use a phrase that's related to cleaning or include the words cleaning or maid in your name. For example: If your last name is Smith and you really want Smith to be in your business name, you could use a name like Smith Premier Cleaning Services. Make sure your business name gives a very clear vision of the services that your company provides. Your business name should not be vague!
The second important factor to consider when deciding on a business name is picking a name your potential clients are likely to remember. If the name is long or hard to pronounce, it will be more likely that they won't remember the name in the future. If the business name is catchy or rhymes, your chances will be much higher that they'll remember you and be more likely to book your services down the road.
If you want to use your first or last name in your cleaning business and it can be difficult to pronounce, we strongly encourage you to consider another name. Names that are hard to pronounce are less likely to be remembered and less likely to be passed along. If someone can't easily pronounce your business name, they will be less likely to tell their friends about your cleaning business. There are plenty of excellent options for cleaning business names that don't include the owner's name.

Make Sure Your Name Isn't Trademarked
Before you make a final decision on your cleaning business name, you need to ensure that the name isn't already trademarked by another business or currently registered to someone else in your state. By coming up with a name that is unique to your company, you will be better off down the road.
If the business name you decide to use is already trademarked, you can get in legal trouble through trademark laws by continuing to use the name. You can also be sued and end up having to pay massive fines. This is not a chance you want to take! With there being various websites available to use as a resource, there are no reasons to not take the time to verify that your name isn't trademarked.
Our favorite website to use to check for trademarked names is Trademarkia.com. Another website that serves as a great resource is LegalZoom.com. On Legal Zoom, you can also complete the process of trademarking your own cleaning business name is you choose to do so. Trademarking your name is not a requirement for starting a cleaning business, but it can be beneficial if you plan on growing your business into a larger organization.
In addition to your potential name being trademarked, you need to verify that your business name isn't already registered by another business in your area. If your name is already taken in your area, you won't be able to successfully register it with your local government. Registering your business is a required step to setting your business up with a solid foundation. Only one business per city can operate under each specific name.
Although it depends on the area, most local government websites will have an option to search for your potential business name to see if it's already taken. If your local government's website does not have a similar feature on their website, you can verify what names are taken by calling or visiting your local city's courthouse during the registration process.
Learn how to get more clients for your cleaning business by visiting this article here.
Secure a Website with Your Business Name
Another important part to consider for your business name is if a website URL is available for you. We recommend using your full business name and securing the .com version if possible. This is the most common for all businesses to use. For example: If your business name is Same Day Cleaning, you should aim to secure the URL of samedaycleaning.com. This would be the easiest URL for your clients to remember.
If you have a common business name, it is likely that the URL may already be taken. Therefore, we encourage you to decide on a name and look into the URL as soon as possible when you open a new cleaning business. This is not a step you want to procrastinate on!
If the business name you are positive you want to use is taken for the .com version of your URL, you can consider using another format like .net. Another option can be abbreviating a word in the URL. We have also seen some cleaning businesses add the word "company" at the end of their URL. You will ultimately need to think about what is most important to you.
To check if your website name is available, you can visit any of your favorite domain hosting platforms. Our favorite to use is GoDaddy. If you visit the website and plug in the URL you want to use, it will tell you if it's available to purchase or if it's already taken.
Once you have your top 3 business names picked out, we recommend plugging each potential business name into a trademark site, your local government site, and a website host to see if the potential name is available in all three spots.
Cleaning Business Name Ideas
By this point, there is a chance you already have some of your favorite names picked out for your new cleaning business. If you haven't decided on a name at this point, we have listed our favorite cleaning business names below. If any of the names stand out to you, we encourage you to see if they are available in your area!
Clean Queen

Same Day Cleaning

Maid for the Day

Magic Maids

Sparkling Clean Services

Happy Home Cleaning

Clean Break

Dust to Shine

Green Cleaning Services

Maid to Perfection

Sweep You Off Your Feet Cleaning

The Cleaning Dream Team

Dust Busters

You Have It Maid

By following our guidelines above, you will be on your way to picking a solid name for your new cleaning business! Your business name will be a valuable resource and tool to ensuring potential clients remember you and making your business stand out from the rest of the competitors in your area!
Learn how you can pay your cleaning employees efficiently by checking out this article here.
Frequently Asked Questions
Once I have a business name, how do I register my new cleaning business?
The process for registering a new business can vary depending on the location you will be doing business in. Since each location is different, we always recommend checking the Small Business Administration's Licenses and Permits page on your local government's website. On this page, you will be able to find the specific guidelines required to register a cleaning business in your area.
It is important to first research what is required to register a cleaning business in your specific area because there are steps you may be required to do before you can submit your business application. There are some states that may require you to get bonded and show proof of your business insurance before they will accept your business application.
Most applications can be submitted online for your business license. However, if you can't submit your application online, you can do so by visiting your local city's courthouse.
How much should I charge for my cleaning services?
The recommended hourly rate for cleaning services is largely dependent on your area. If your location has a high demand for cleaning, then you can charge a higher hourly rate. However, if there is a lot of competition in your area for cleaning services, the average hourly rate may be lower.
To begin your business, you want to stick with an hourly rate that is average for your specific location. In the US, hourly rates for cleaning services range from $25 to $40 an hour per cleaning professional. You can find out what the rate is in your area by calling around to reputable cleaning companies in your area and asking them what they would charge. After calling around to 3-5 companies, you should begin to see a common range for your area.
To learn more on how to start your own cleaning business, check out my startup documents here.
Please note that the contents of this blog are for informational and entertainment purposes only and should not be construed as legal advice. Any action taken based on the information provided in this blog is solely at your own risk. Additionally, all images used in this blog are generated under the CC0 license of Creative Commons, which means they are free to use for any purpose without attribution.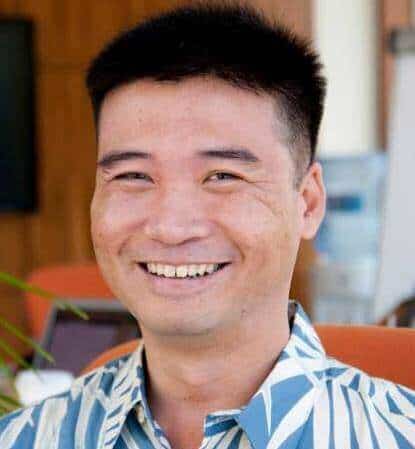 About the author. Entrepreneur and Cleaning Business Fan.
Hi! I am Shawn and I am a happy individual who happens to be an entrepreneur. I have owned several types of businesses in my life from a coffee shop to an import and export business to an online review business plus a few more and now I create online cleaning business resources for those interested in starting new ventures. It's demanding work but I love it. I do it for those passionate about their business and their goals. That's why when I meet a cleaning business owner, I see myself. I know how hard the struggle is to retain clients, find good employees and keep the business growing all while trying to stay competitive.
That's why I created Cleaning Business Boss: I want to help cleaning business owners like you build a thriving business that brings you endless joy and supports your ideal lifestyle.