Many people are familiar with the concept of Spring cleaning as a form of deep cleaning that differs from regular house cleaning. You may not be aware that deep cleaning can go even further than a good Spring cleaning. Further, you may wonder if you can give your home a deep cleaning by yourself or if you should hire a professional to clean your home. 
A regular house cleaning is simply removing surface-level dust and dirt. However, sometimes a regular house cleaning isn't enough. Deep cleaning can be necessary to remove built-up dirt, grime, and dust collected for a long time. Deep cleaning usually cleans surfaces that are rarely cleaned in a regular house cleaning, such as inside the oven or behind appliances.
If you are looking to give your home a good clean, you should start by determining whether or not your home needs a regular cleaning or a deep clean. Then you should decide whether or not you can do the project yourself or whether you should hire a professional to do the job. If you aren't sure, keep reading! 
Critical Differences Between Deep Cleaning and Regular House Cleaning
Regular cleaning usually focuses on quick surface-level dirt or dust, as well as clutter. Typically a regular cleaning doesn't get too deep into decluttering or cleaning areas that are generally unused. 
Regular House Cleaning
Regular house cleaning usually focuses on the following: 
Vacuuming or sweeping floors
Wiping counters or tables
Washing laundry
Picking up clutter
Doing dishes
Cleaning up after spills, pets, or kids
A deep clean can get into dirt and grime that builds up over time and is often overlooked until it's a difficult mess to clean up. These surfaces are often behind appliances or furniture or in high-traffic areas of the home. 
Deep Cleaning
Deep cleaning can focus on areas such as: 
Dirt and grime on window sills and in window tracks
Cleaning behind appliances
Cleaning the inside of the oven, microwave, or dishwasher
Cleaning the surface of the upholstery
Wiping down blinds or fan blades
Cleaning behind or underneath furniture
Cleaning grout or soap build-up in showers and bathtubs
Wiping down baseboards, walls, or doors
While regular cleaning can take care of daily messes that occur, a deep clean is usually necessary to combat build-up over time. 
Check out this article to know what types of cleaning business you can start in Florida.
Reasons To Do A Deep Clean
So why might an individual choose to do a deep clean over a regular cleaning? The answer is simple. A deep cleaning will allow them to clean areas that have been neglected over time, creating a more satisfying space to live in. 
Additionally, large amounts of dirt and grime mean large amounts of germs on surfaces that are regularly touched. A deep clean can result in a cleaner, sanitized space. Many people forget that the areas that they often use harbor germs. An example of this is on handles, faucets, and high-touch areas. 
Along with germs, allergens can build up over time from dust and hair. A deep clean can target areas where allergens tend to hide. An effective deep clean will remove some of those allergens from the space being cleaned. 
A deep clean can be effective, whether done by an individual or a commercial service, though there are differences between the two. 
Commercial Vs. Individual Cleaning
Sometimes people don't have the time or energy to clean their house the way that it needs to be cleaned and so they consider hiring a professional cleaning service. What's the difference between an individual cleaning their house and commercial cleaning service?
Tools and Methods
The first major difference between individuals cleaning their own home and a commercial cleaning service is the methods that each uses. Cleaning services have their own equipment and cleaning supplies that they regularly use to deep clean. 
An example of this is the upholstery. Upholstery often contains a lot of dirt deep in the fabric. An individual might use a spot cleaner to clean up after a spill or mess created on the surface of the fabric, but the spill or mess has left residue beneath the surface. A proper deep clean utilizing an upholstery cleaner or steam cleaner can remove some of that dirt and residue that's left behind in a way that a spot cleaner just can't. 
Some commercial specialists can clean things that are difficult for the average person to clean, such as porous materials like stone or air ducts within the house. These areas may be able to be cleaned by an individual, but likely they won't be as clean as they would be if done by a professional who specializes in cleaning these types of areas. The commercial cleaner will take extra care with special surfaces and use the appropriate cleaning solutions.  
Time
The second major difference is time. Commercial cleaners do deep cleans for a living and have developed tried and true methods for how they deep clean a house. It takes them significantly less time because they know the most efficient way to clean a space. 
An individual is most likely to pick one project to be deep clean and will spend a significant portion of their day tackling that deep clean project. By the time they are done deep cleaning one room, another is dirty and in need of another cleaning. A professional can come in and deep clean the home in one day leaving behind a clean, sanitized space for the individual to enjoy. 
Pros and Cons of Hiring A Commercial Service
Hiring a commercial service comes with several pros and cons, including time and money. 
Pros
Save time and energy
Deeper clean
Specialized tools
Benefit from their knowledge and expertise
Licensed

 
Cons
Higher cost than cleaning individually
Trusting strangers in your home may be difficult
Invasion of privacy
Individuals that aren't concerned about someone coming into their home to clean and don't feel like their privacy will be invaded may benefit highly from someone coming to clean their home if they can afford it.
Considering A Commercial Service Vs. Doing It Yourself
Hiring a commercial service can be beneficial, but should you hire a commercial service or do it yourself? And if you do hire someone, what should you consider in looking for the right commercial service?
Should You Do It Yourself?
If you want to clean your own house deep, be sure that you have the right cleaning materials for the surfaces that you want to clean. Certain types of surfaces can be ruined by using the wrong cleaning material or tool. You'll either need to invest in the tools or cleaning solutions that are necessary, or you'll need to hire someone that already has them.
Be sure you have the time to devote to doing the job properly. Also, consider whether or not you're capable of doing the work that the cleaning requires. If you have a disability or limitation in how you can move, you might want to consider hiring a professional if doing a deep cleaning could put you at risk. 
Lastly, be sure you can take the time to do a little research to complete the job. You may need to spend time looking at how to do a particular cleaning job to be sure that it's done properly. If you can't take the time to devote to the research, consider hiring someone with experience. 
Check out this article to know what are the types of commercial cleaning services.
Hiring A Commercial Service
First and foremost, always check with your state's licensing requirements and hire a cleaning service that is licensed properly. Double-check that your cleaner is licensed to do the work that they are planning on doing in your home. 
Check reviews and determine whether or not the cleaning service you want to hire is trustworthy. Checking reviews will also help you determine whether the service is good at what you want to hire them for. For example, one service might be better at cleaning upholstery, while another may specialize in cleaning stone or wood. Choose accordingly.
Price is an important factor, as well. If you cannot afford one service, you'll need to choose someone that you can afford. Pick a cleaning service that's in your price range without sacrificing the licensing and trust requirements. If the service doesn't get good reviews, but they are in your price range, it's not worth it! 
Summary
A deep clean is different from a regular cleaning in that it covers areas that usually aren't cleaned during a regular cleaning, and it helps eliminate dirt and grime that have built up over time. 
An individual can do a deep clean on their own house, especially if they lack the ability to afford a deep cleaning service. However, the back-breaking labor of cleaning can be time-consuming and requires the time and effort to be able to put into cleaning the home. Hiring a professional service can save time and energy, as well as a result in better outcomes. 
Frequently Asked Questions
What's The Difference Between A Move-Out Clean and A Deep Clean?
A move-out clean is very similar to a deep clean in that it focuses on getting rid of dirt and grime that's built up over time. Like a deep clean, all surfaces will be cleaned, but unlike a deep clean, a move-out clean would be done after all the furniture is removed from the house, making the house ready for someone new to move in. 
How Long Does a Deep Clean Take?
If the rooms are already picked up and mostly clean, the deep cleaning should take somewhere around 30 minutes per room. A really dirty bathroom can take up to 45 minutes to clean thoroughly if it needs soap scum and scaling to be removed. Of course, deep maintenance cleaning takes less time if deep cleaning is being performed regularly.
To learn more on how to start your own cleaning business, check out my startup documents here.
Please note that the contents of this blog are for informational and entertainment purposes only and should not be construed as legal advice. Any action taken based on the information provided in this blog is solely at your own risk. Additionally, all images used in this blog are generated under the CC0 license of Creative Commons, which means they are free to use for any purpose without attribution.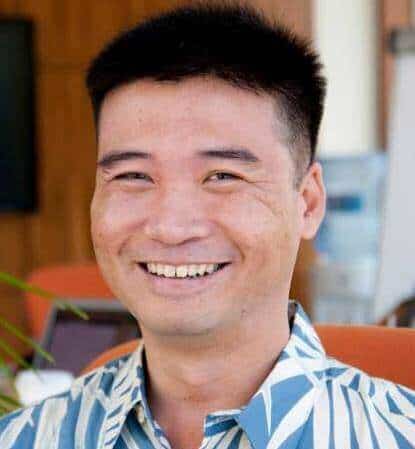 About the author. Entrepreneur and Cleaning Business Fan.
Hi! I am Shawn and I am a happy individual who happens to be an entrepreneur. I have owned several types of businesses in my life from a coffee shop to an import and export business to an online review business plus a few more and now I create online cleaning business resources for those interested in starting new ventures. It's demanding work but I love it. I do it for those passionate about their business and their goals. That's why when I meet a cleaning business owner, I see myself. I know how hard the struggle is to retain clients, find good employees and keep the business growing all while trying to stay competitive.
That's why I created Cleaning Business Boss: I want to help cleaning business owners like you build a thriving business that brings you endless joy and supports your ideal lifestyle.