Starting a cleaning business in Florida is a profitable and straightforward business endeavor. Once you have decided to start a cleaning business in Florida, the only decision you have left to make pertains to the type of cleaning services you want to provide.
There are a plethora of different cleaning services you can start in the state of Florida. A few examples include, but are not limited to:
Condo cleaning
Boat cleaning
Window washing
Carpet cleaning
Tile floor cleaning
Maid and janitorial service
Commercial cleaning
Condo Cleaning
Per the United States Census, Florida ranks number one in the United States in the number of residents living in condominiums. The State of Florida has approximately 945 000 people who reside in condos. That doesn't begin to account for the number of vacation condos there are in Florida. Per WKMG, well over 131 million people vacationed in the State of Florida in 2019. That's one and a half times the number of Taurus that visited Florida in 2009, a record for the state.
People living in condos are going to want a nice, clean place to come home to after a hard day of work. People are vacationing in condos or going to want a spotless, impeccable condo when they arrive for their vacation. According to Simply Hired, a condo cleaner in the state of Florida makes an average salary of $800 per week, plus tips.
At these rates, your condo cleaning service can't provide tourists with exactly what they need and provide you with a steady source of revenue.
Check out this article to learn more about the commercial cleaning services.
Boat Cleaning
Florida is surrounded by water on three sides, with the bottom two-thirds of the state lying on the peninsula, according to Glencoe. The Atlantic Ocean, the Gulf of Mexico, and the Caribbean Sea surround Florida. The one thing that all of those bodies of water have in common is boats. Those boats are going to eventually get dirty, and they are going to need your boat cleaning service to make them look new again.
Of course, there are a few things to consider when starting a boat cleaning service. How To Start an LLC suggest keeping the following questions in mind:
What is the initial cost for opening a boat cleaning service?

 

What are boat cleaning services recurring and ongoing expenses?
Who is the target audience for a boat cleaning service?
To get a general idea of how much your boat cleaning service can make in the state of Florida, the cleaning service Florida Boat Detailing LLC has three separate packages. Their basic boat cleaning package is priced at $2 per square foot, with a $60 minimum. They are detailed cleaning package priced at $8.50 per square foot. Their premium cleaning package is priced at $13 per square foot. They charge $17 per square foot if you would like the boat both detailed and waxed.
Window Cleaning
There are windows everywhere you look. You can find them in buildings, homes, condos, apartments, and any other structure you can imagine. With this many surfaces continually getting dirty, there is enough work to keep your window cleaning service busy for years to come. 
If you are curious as to the amount of money you can earn with a window washing service in Florida, the following prices are provided courtesy of Orlando Window Washers. If you are washing both inside and outside panes, the charges range from $3.93 to $4.92 per pane. For outside panes only, the price is $15 per pane. 
Carpet Cleaning

 
Florida has 9,673 682 residential homes per the Florida Census. There are also over 2.5 million small businesses in the Sunshine State. One thing many of those homes and businesses have in common is carpeting, and those carpets need a good professional cleaning service to come in and make them fresh and vibrant again. 
Carpets get dirtier than possibly any other surface in your home. They are known for trapping dirt, dust, and many other things, such as dead skin cells. Who wants to walk on that? Your professional carpet cleaning service can help your fellow Floridians feel comfortable walking barefoot in their homes again. Businesses can feel confident, knowing that their carpets are spotless, giving their customers the best experience possible. 
ZipRecruiter says that the annual average salary of a carpet cleaner in the state of Florida earns an average salary of $24,802 per year. The hourly average comes to $11.92 an hour. The weekly salary of a carpet cleaner in Florida is $477 per week, or $2,067 a month.
Tile Floor Cleaning

 
Have you ever noticed how tile flooring eventually gets dirtier and dingier as the years pass? Tile floors are expensive, and they are quite hard to clean. What is involved in cleaning tile? Residential Tile and Grout Cleaning of Orlando, Florida uses a "state-of-the-art vacuum and high-pressure rinse" that they claim yields the best results. Opening a tile cleaning can be an easy way for you to start making money.
If you are wondering if there is steady work in tile cleaning, Kym Goodell suggests that your tile and grout should be cleaned once per year. Areas with higher traffic should be cleaned more often. In her article, she also states that the reason to get your tile cleaned is to eliminate mold, which is often found in the grout. She also states that professional tile cleaning removes "98.6% of bacteria from tile, stone, and grout." As you can see, tile cleaners provide a much-needed service to their communities in the state of Florida.
Wondering what are the cleaning businesses you can start? Check out our article here.
Maid and Janitorial Services

 
General maid services usually provide their customers with a thorough, top-to-bottom cleaning experience for their homes. Businesses usually hire janitorial services for the same reason. While there are no specific certifications or specialized education required, you will need to obtain a Florida business license to run a maid service in the state.
Per Indeed, the average salary in the State of Florida for maid and general housekeeping services is $13.21 per hour. The average salary for a janitor in the state of Florida is $11.41 per hour, according to Indeed. These are average salaries, but there is potential to make much more when starting your maid or janitorial service in Florida. These figures or just an estimate of what you will charge your clients.
Commercial Cleaning
Commercial cleaning services generally provide cleaning solutions for businesses. These cleaning businesses are usually certified in specific areas in which other cleaning services are not. Two of these certifications are an OSHA certification and an IICRC (Institute of Inspection Cleaning and Restoration Certification) accreditation. To get more information on how to be certified in the Florida Department of Health Occupational Health and Safety Program (OHSP), go to the website Florida Health. Information about the IICRC class can be found on their website.
According to OoenWorks, customers pay between $20 an hour and $30 an hour for commercial cleaning services if they are paying hourly. If they are paying by the square foot, customers pay between $0.05 + $0.55 per square foot. Commercial cleaning services usually charge less per square foot if they are cleaning a larger building. Because there is a higher risk involved with cleaning medical buildings or Health Care Centers, the rate is typically higher for them.
In 2019, the population of the state of Florida was 21.48 million people, per the Census. Spread out over nine million residential homes and at least 2.5 million small businesses; there are plenty of opportunities for you to make a living providing an essential service to the people of Florida. People need their boats, homes, offices, windows cleaned. The only thing that you have left to do is to decide what type of cleaning service you are going to provide your fellow Floridians.
Frequently Asked Questions
Are there any laws that I should be aware of for starting a cleaning business in Florida?
Like any other state, there are laws for start-up cleaning businesses in the state of Florida. The first step is to register your business name. Second, you need to register your business license. Because residential housecleaning services are not considered taxable in Florida., you do not have to collect or send sales taxes to the Florida Department of Revenue. Here are several links that can assist you with applying for your cleaning business license in the state of Florida.
Where can I become OSHA certified or become a Certified Cleaning Technician in the state of Florida?
Call both certifications are not essential to use starting a cleaning business; they can make a difference in the amount of money you earn with your cleaning service.  The website 360trainingonline.com states that there are many Financial benefits to becoming OSHA certified in the state of Florida. You can obtain any pertinent information regarding the Florida Department of Health Occupational Health and Safety Program (OHSP) on Florida Health's website. 
To learn more on how to start your own cleaning business, check out my startup documents here.
Please note that the contents of this blog are for informational and entertainment purposes only and should not be construed as legal advice. Any action taken based on the information provided in this blog is solely at your own risk. Additionally, all images used in this blog are generated under the CC0 license of Creative Commons, which means they are free to use for any purpose without attribution.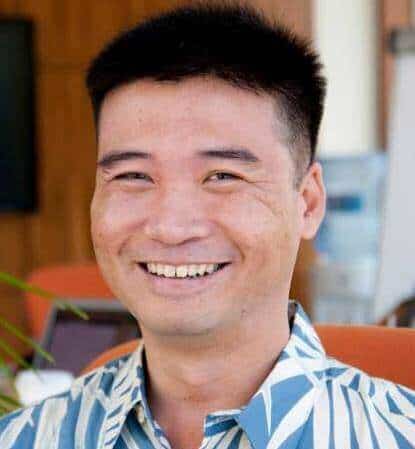 About the author. Entrepreneur and Cleaning Business Fan.
Hi! I am Shawn and I am a happy individual who happens to be an entrepreneur. I have owned several types of businesses in my life from a coffee shop to an import and export business to an online review business plus a few more and now I create online cleaning business resources for those interested in starting new ventures. It's demanding work but I love it. I do it for those passionate about their business and their goals. That's why when I meet a cleaning business owner, I see myself. I know how hard the struggle is to retain clients, find good employees and keep the business growing all while trying to stay competitive.
That's why I created Cleaning Business Boss: I want to help cleaning business owners like you build a thriving business that brings you endless joy and supports your ideal lifestyle.