Do you enjoy keeping things neat? Are orderliness and cleanliness pillars of your life? Do you have a zest for the pleasing odor of clean linens? Then a career in house cleaning may be up your alley!
You need a business/vendor's license to clean houses if you are cleaning a house that is not your own for payment. You will also need to file your business license with the county/parish you will be doing a house cleaning in (check with the small business regulations of your state to be sure that you are following them entirely). You may also need a DBA (doing business as) license if you choose to use a fictitious name for your company.
If turning your passion for cleaning houses into a profitable career is something you are considering for your future, then this article is just for you. 
Why is a Business/Vendor's License Essential?
Beyond the legal implications of NOT securing a business/vendor's license for your house cleaning business, there are a host of reasons having a license is essential. The license in itself is a display of credibility. You took the steps and jumped the hurdles to ensure that your house cleaning business is a legal entity, and because you put the time and effort needed to do so, you will stand a better chance of gaining customer trust before you have even met them. 
Professionalism is the foundation of a successful business, especially in the house cleaning industry. Proper licensing is a critical indicator that you take your business seriously and will bring a high level of competence and experience into your clients' homes. Companies that "do things by the book" will be noticed for the right reasons and less likely to be subjected to widespread scrutiny or controversy. 
Licensing your business also aids other house cleaning professionals to hold you accountable for your actions, should any conflict arise. 
You do not have a license at all could cause you immense financial, possibly criminal, penalties. If your house cleaning business does not comply with your state/county/city's requirements for business licensing, you could face the closure of your business and even criminal charges. 
Check out this article to know what BICS qualifications are.
Business/Vendor's License
In the United States, there are more than 40,000 jurisdictions for business licenses. Business licenses can be found at all levels of jurisdiction — government, local, municipal, county, city, and state — and all have different rules and regulations. (This is why researching your state's regulations is so important!)
Essentially, a business license lets the government know that your house cleaning business exists. This enables the appropriate governing bodies to ensure that you are following the law and paying all your taxes. 
Your business license is a permit that allows you to sell or exchange goods or services for money within the jurisdiction that you work in and allows you to be seen as a business entity rather than just an individual. 
DBA (doing business as) License?
A DBA (doing business as) license is entirely separate from your business license. This license is required if your house cleaning business will be named anything other than your legal name. 
A DBA license can help you avoid confusion or legal problems if another business has a similar name to yours, such as "Helping Hand House Cleaning" and "Helping Hands House Cleaning" (that one little letter makes a big difference!), as well as enabling you to establish a business banking account. 
Most states will require you to secure a DBA license. This aids in protecting consumers from unethical business practices and proprietors. A DBA license also protects you and your business by prohibiting any other company from using the name of your house cleaning business. 
Are there any other licenses I may need?
In addition to your business and DBA licenses, you may have to secure miscellaneous permits as required by the regulations set forth by your state. These permits/licenses can range from health permits to fire permits and indicate that your house cleaning business can legally operate because it meets the qualifications that your area requires (this is why it is essential to research the rules and regulations specific to your state thoroughly). 
I get it, licensing is essential! So, how do I get the proper licenses for my house cleaning business?
Start at the top! To get the proper licenses for your house cleaning business, start by contacting your state's department of revenue/taxation. Depending on your state and area, you will likely be directed to call your local county clerk or city licensing department. 
Once you've found the correct person to speak with, they will explain in detail what will be required for you to obtain licensing for your house cleaning business and direct you to the office or website where you can find the necessary paperwork you will need to complete and return with the appropriate fees.
Keep in mind that licensing fees will vary from state to state and possibly from county to county, so I can't be of much assistance there. 
I'm fully licensed, what's next?
Once you have fully licensed your house cleaning business, the next step you will want to grow your business to its fullest potential will be to get bonded and insured. You are entering private spaces, and clients want to know that their personal belongings are protected and secure. Listing your business as "bonded and insured" tells clients that you take your cleaning service seriously and offer protection for their property. 
What's the difference between being bonded and being insured?
Being bonded means that your house cleaning services have purchased a bond, and being insured indicates that you have secured business insurance. The difference is the protection they provide: bonds protect your customers, and insurance protects your business. 
What type of bonds should I purchase for my house cleaning business?
There are two types of bonds that you may need for your house cleaning business:
License and permit bonds
These bonds are necessary only if your state and local government require them. This type of bond certifies that your house cleaning business will comply with all state/local laws and protects government agencies from lawsuits filed by your clients for subpar work provided by you.
Janitorial or surety bonds
This type of bond is not required by law but can be required for many clients. Janitorial bonds protect your clients if an employee were to steal from them or if a client makes claims that your cleaning business did not provide contracted services. 
Still wondering where you can get your business license? Check out this article to know where.
What types of insurance do I need for my house cleaning business?
Bonds help protect your house cleaning business from lawsuits from clients, but they aren't the only defense your business will need. Most house cleaning businesses will typically carry insurance policies that have multiple levels of coverage and may include:
General liability insurance
This type of policy protects your house cleaning business from lawsuits caused by client injury or property damage.
Workers' compensation insurance
Most states will require you to carry worker's compensation if you have any employees beyond yourself. This type of policy helps to cover injured employees' medical bills and lost wages.
Hired and non-owned auto insurance
This type of policy covers personal vehicles used to travel to and from job sites for business purposes. 
Licensed, bonded, AND insured! Anything else I need to know?
Beyond licensing, insuring, and bonding your home cleaning business, there are other paths you may want to pursue your company. You may want to look into incorporating your house cleaning business into an LLC (limited liability corporation), making your cleaning service a completely separate entity from you, complete with its tax number. If your house cleaning business were to ever fall into debt or, worse, go bankrupt, your bank accounts are safe. If your house cleaning business plans are small, incorporating your business may be a frivolous pursuit. If you have grand ideas and dreams, however, you just as well should incorporate early!
Frequently Asked Questions
How much will insurance cost for my house cleaning business?
Business insurance does not have to be expensive. Most policies will cost anywhere from $500 to $1,200 a year. Adding other types of insurance to your central policy can increase that cost, but not to the point of excess.
How can I advertise my house cleaning business?
Start with low-cost options, like bulk business cards, flyers, and free social media platforms. Once you have an established client base, you can move to create a more expansive online presence by creating and publishing a website. Remember that the most inexpensive yet rewarding forms of advertisement are customer satisfaction and word of mouth. 
What equipment do I need to start my house cleaning business?
You'll need essential cleaning supplies (different surface cleaners, sponges, rags, paper towels, mops, buckets, dustpans, brooms), vacuums, and a cart/trolley for the items you'll need regularly. You don't have to start big to grow big! Stick with the essentials until you have grown large enough to require more than that. 
To learn more on how to start your own cleaning business, check out my startup documents here.
Please note that the contents of this blog are for informational and entertainment purposes only and should not be construed as legal advice. Any action taken based on the information provided in this blog is solely at your own risk. Additionally, all images used in this blog are generated under the CC0 license of Creative Commons, which means they are free to use for any purpose without attribution.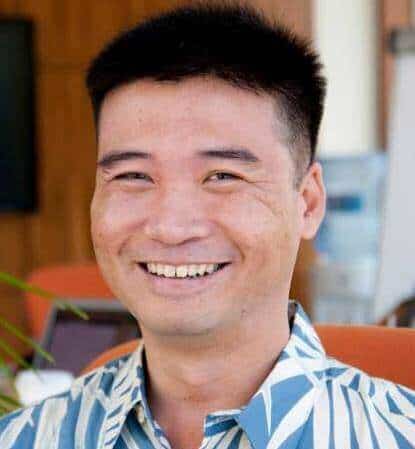 About the author. Entrepreneur and Cleaning Business Fan.
Hi! I am Shawn and I am a happy individual who happens to be an entrepreneur. I have owned several types of businesses in my life from a coffee shop to an import and export business to an online review business plus a few more and now I create online cleaning business resources for those interested in starting new ventures. It's demanding work but I love it. I do it for those passionate about their business and their goals. That's why when I meet a cleaning business owner, I see myself. I know how hard the struggle is to retain clients, find good employees and keep the business growing all while trying to stay competitive.
That's why I created Cleaning Business Boss: I want to help cleaning business owners like you build a thriving business that brings you endless joy and supports your ideal lifestyle.