Starting your own cleaning business can be daunting enough when considering all the steps it takes to put the mop to hardwood—picking a name, marketing your business, sorting out supplies. But you can't put sweeper to carpet until you've sorted out what licenses you need to start. 
New businesses, such as cleaning businesses, must get federal, state, and local licenses. Each license depends on the location of your business and changes from state to state. Most states require a business license and a "Doing Business As" license if your business is not under your name specifically. In contrast, counties and cities typically require a general business license to operate within city limits. 
But what are business licenses, and why are they important? Read on to learn more. 
Licenses and Permits: What are they?
When you have made a business plan and gotten the finances to start your cleaning business, the next step is getting your appropriate licenses. 
A business license is a simple, general license granted by a city, state, county, or federal level to allow businesses to operate in a specific location. It is essential to have a business license. If problems arise, customers have legal information about your business, and the government can better track your business for tax purposes. 
When paired with a vendor license, which is sometimes included with the business license, businesses can charge sales tax on their goods and services. 
Although it varies due to jurisdiction, to file for a license, you will need to know your federal tax I.D. number and pay the filing fees. Each location is different, and some may require fingerprinting.
Not having the proper licenses and permits can result in financial penalties, and your business may lose all legal protections if not appropriately registered. When searching for a service, customers also look for these business licenses, so you could lose business by not having the appropriate licenses. 
A licensed business may also charge more for services. A permit states that your business meets specific government regulations. Depending on what you do, this may not be required, but it is always a good thing to consider when protecting your business. Before applying for any licenses, note that you may need a business bank account or bond to pay fees. 
Check out this article to know the insurances you need to consider in starting a cleaning business.
Federal Licenses
An SBA small business certification is required. According to the U.S. Small Business Administration, most small businesses need licenses and permits from federal and state agencies. The requirements and fees are based on a few different details, such as your location, what you're doing, and government regulation. Your cleaning business does not require a federal license or permit to conduct business activities, but confirm this when you receive your state license, as states regulate business activities more actively than the federal government. 
Also, note whether there is an expiration date to your license—it is typically easier to renew your license than apply for a new one. 
State Licenses
State, county, and city regulations vary, along with industry requirements. That information can be found on your state's website. 
If you are doing business under a name that is not your own, you will need a "Doing Business As" (DBA) license. This will make it easier for you to get an Employee Identification Number and open a business bank account. An EIN is like the social security number for your business—and will help you keep your business and personal finances separate. These licenses are typically valid for a five-year term. 
Business license requirements vary from state to state, so check with your state website for the process. For example, Ohio does not require sole proprietors or general partners to apply for a business license. Washington State lists some of its requirements on its website, including whether your business is a DBA, you plan to hire employees, or your gross income is $12,000 annually or more. 
Some state websites are easier to navigate and have more information than others; for example, Alaska's Department of Commerce, Community, and Economic Development website is a one-stop-shop for the information you need to get your business licensed. While the information is not the same from state to state, it can help you figure out what information you might need on the website for your state. 
New York State's Business Express website also provides a high level of understanding to a new business owner and can help guide you regardless of where your business is located. If you would instead read a document outlining a business permit process, try the Texas Business Licenses & Permits booklet provided by the Office of the Governor's Economic Development and Tourism Division. 
Fees also vary depending on location. According to Alaska's website, a new business application is $50 per year, while New York states vary, usually around $100.
States also require a vendor's license; this license is so you can legally charge sales tax for your services. Typically, this is not issued until the business license, or DBA registration is complete. In some states, this may also fall under the name of a business license, so be sure to check when you apply. These licenses are typically renewed annually or every few years. 
Some states also require a cleaning business license, which is specific to the industry. This can also be found through the Small Business Administration. 
County and City Licenses
When it comes down to your city, many require at least a general business license. Cities in which you are operating may require it. Still, at the very least, your business needs general liability insurance to cover any damages that may happen while at a customer's home or business. You will also need workers' compensation insurance if you hire additional workers. 
This license is just a record of the businesses operating within the city limits. This can be obtained through your city's official government website or by visiting the town, city, or county clerk's office. 
Most counties and cities will have a portal or website that explains their regulations and requirements for a business license.  For example, Clark County, Nevada's Business website outlines what specific industries are required to have a specific license; in Clark County, a cleaning business only requires a general license.
Fees do vary from location to location. Clark County's janitorial business license is $150 annually, while New York City's license costs vary based on county, usually falling around $100. Finding help at a local level may be easier than at the state level; check to see if your local Chamber of Commerce or economic development corporation can assist.  
Check out this article to know what are the cleaning business certifications.
Other Certifications
Some certifications are required if you focus your business on some specific cleaning regions, like hazardous material spills or body fluid. While not required, some certifications can give your cleaning business extra clout and make your customers trust you. 
You can apply for the Cleaning Industry Management Standard by the International Sanitary Supply Association certification, which outlines some industry standards your cleaning business can meet to get that certification, such as quality, green cleaning, and health and safety. Sign up for the certification program at the ISSA website.  
The CMI Cleaning 101 program certification shows customers that you focus on cleaning for good health and safety. The Advanced Pro training program focuses on specific tasks, such as restroom care, hard floor care, and carpet care. Many of these certifications can be found through The Janitorial Store's website. To pursue any of these certifications, membership is required.  
While the concept of finding out what licenses your cleaning business needs might be daunting, there are people to help. For more assistance on what licenses or permits, you might need to start your cleaning business through the U.S. Small Business Administration. You can search for your local office on their website. If you still have questions, try contacting the U.S. SBA's Small Business Development Center in your area, listed on this website. 
Frequently Asked Questions
What is a janitorial bond?
A janitorial bond helps protect both you and your customers from any damage done during the service provided. It is similar to insurance in the way that it will pay customers whose property was damaged. Many states require your business to have this before taking the job. Bonds are not insurance and should be purchased in addition to insurance. 
What category does my cleaning business fall into?
There are two types of cleaning businesses: commercial cleaning and consumer cleaning. Consumer cleaning focuses on residential properties, like the home, while commercial cleaners serve businesses. 
Do I need any formal qualifications to start a cleaning business?
No. There are no formal qualifications required to start your business, nor do you need any specific training. 
To learn more on how to start your own cleaning business, check out my startup documents here.
Please note that the contents of this blog are for informational and entertainment purposes only and should not be construed as legal advice. Any action taken based on the information provided in this blog is solely at your own risk. Additionally, all images used in this blog are generated under the CC0 license of Creative Commons, which means they are free to use for any purpose without attribution.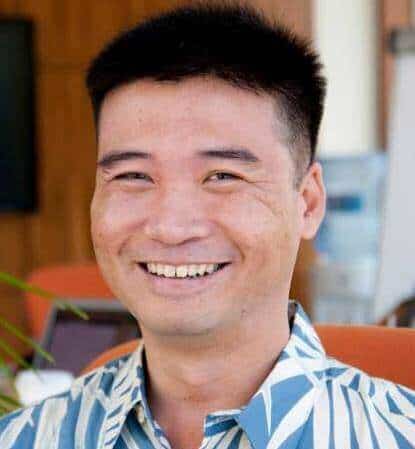 About the author. Entrepreneur and Cleaning Business Fan.
Hi! I am Shawn and I am a happy individual who happens to be an entrepreneur. I have owned several types of businesses in my life from a coffee shop to an import and export business to an online review business plus a few more and now I create online cleaning business resources for those interested in starting new ventures. It's demanding work but I love it. I do it for those passionate about their business and their goals. That's why when I meet a cleaning business owner, I see myself. I know how hard the struggle is to retain clients, find good employees and keep the business growing all while trying to stay competitive.
That's why I created Cleaning Business Boss: I want to help cleaning business owners like you build a thriving business that brings you endless joy and supports your ideal lifestyle.